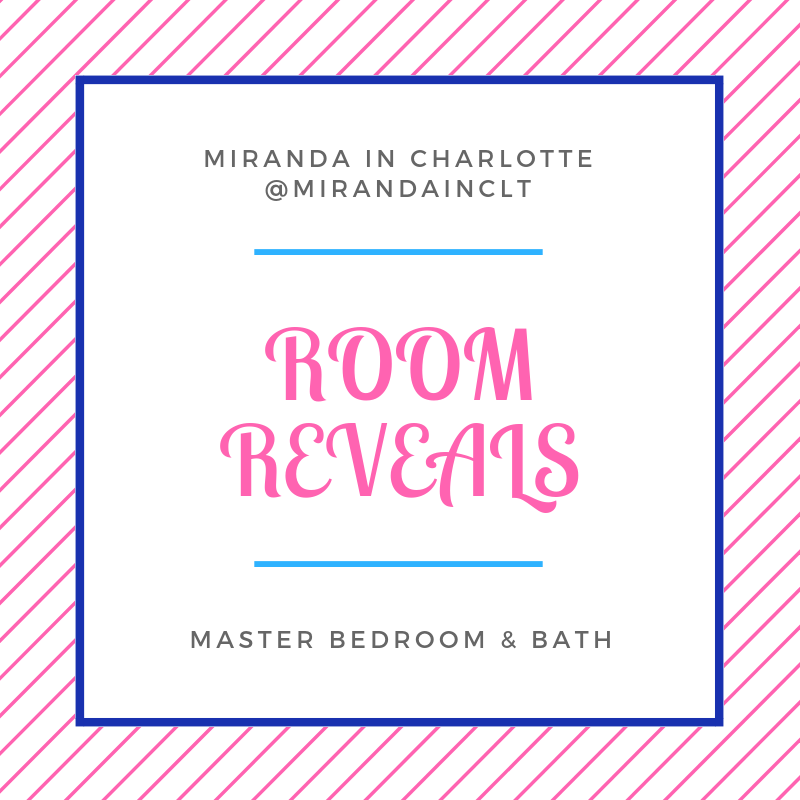 Disclaimer: I make a tiny commission on some of the links I've posted in this article, at no added cost to you whatsoever. When you purchase through my links, you help keep this blog, and all of the information I share on it, going! Thank YOU!!!

WARNING: This is a LONG post, but well worth it to get you up to speed, and to show you the first pictures of our new house, so PLEASE read to the end!!!
For those of you who have followed along our house journey, thank you for all of the support and excitement you've shown us, AND for those who have said "WTF???!" alongside of me throughout so much of the process! I have done four house update posts, and if you have the time to read through them to get up to speed, here they are…ONE, TWO, THREE, and FOUR. At the very least read number four so that this next part makes a little bit more sense 🙂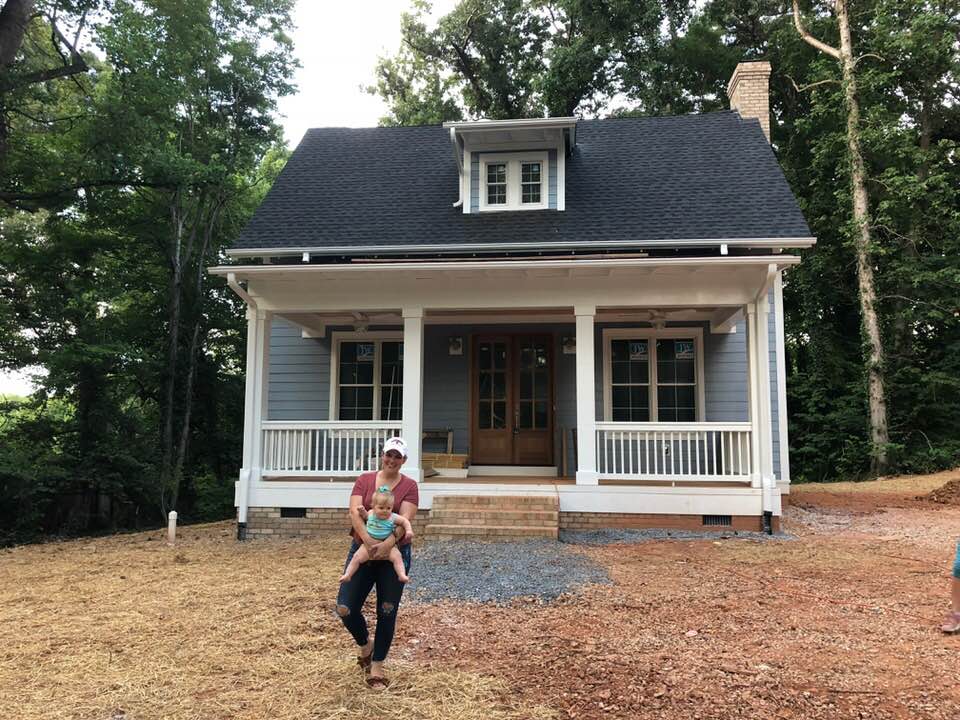 THIS is the update I've owed yall since I posted that last one, and I'm going to give you the cliff's notes:
John did come down with the kids for July and that meant my mom came home too! Everyone was so excited to see them, and we instantly took Evelyn back to the condo and started our girl time!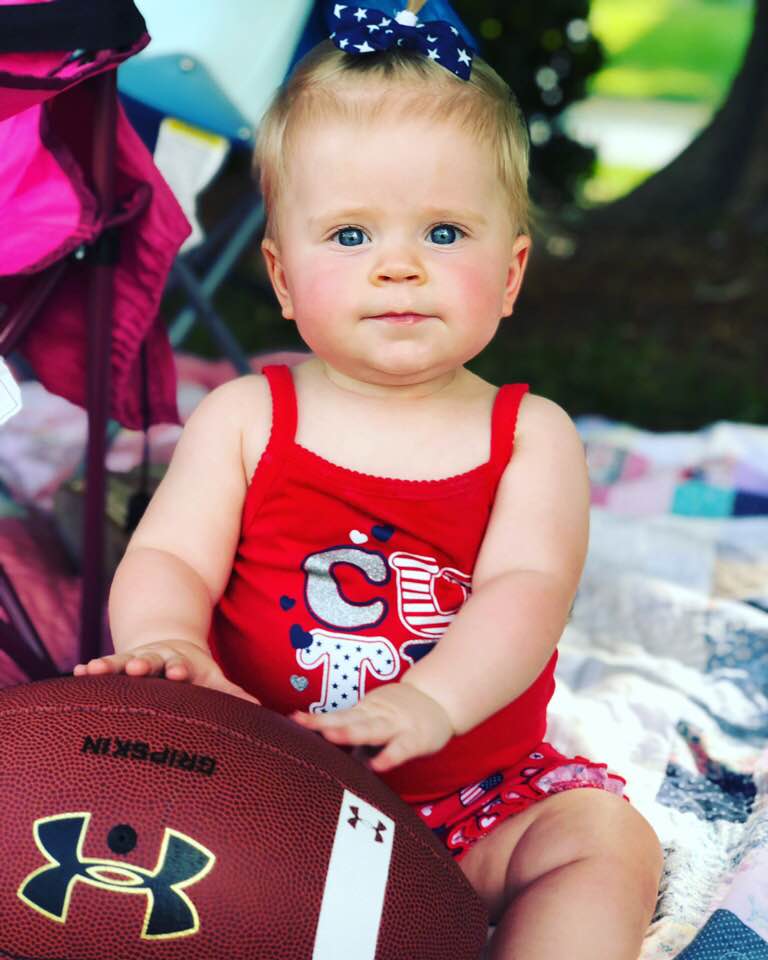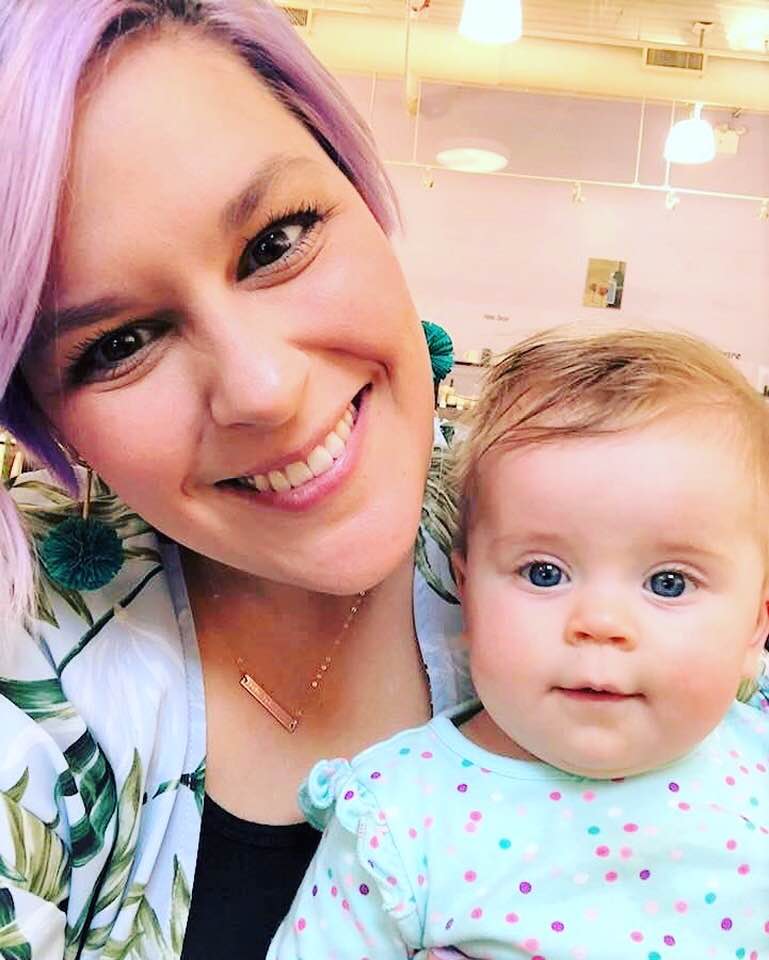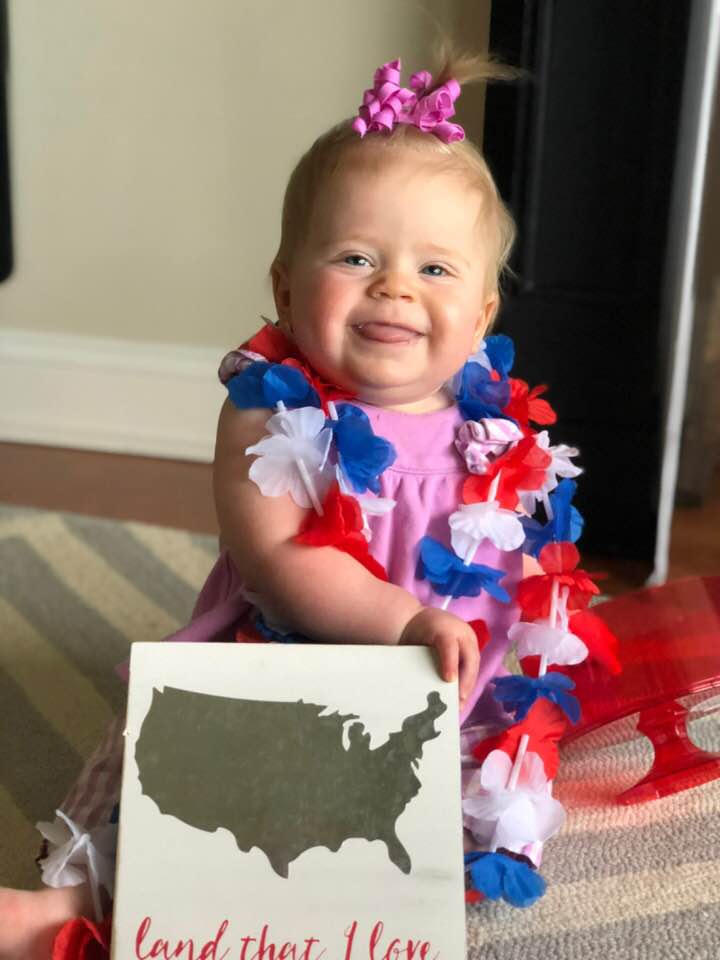 About a week and a half in, I got super sick, wasn't able to talk for a week, was in the worst throat and tongue pain of my life, and eventually got diagnosed with an ulcer on the back of my tongue. Lilly and Bella also got sick, and eventually Lilly was in the urgent care getting an IV and meds. All of this happened while we were packing up our condo, and had to move out. Somehow, and with almost zero extra hands on deck, we managed to get out, and return the keys!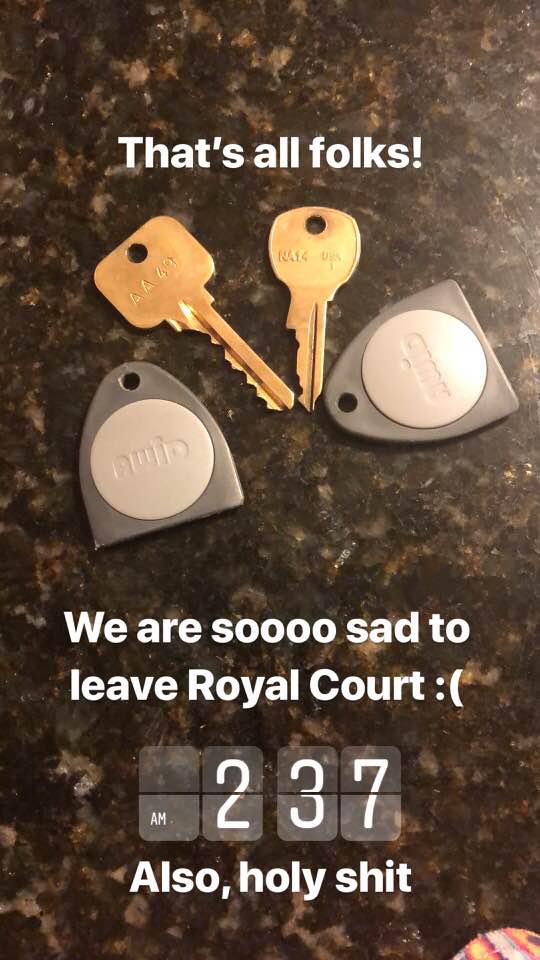 Our house wasn't ready yet, so we moved into a La Quinta up the road (pets are FREE), and waited for our Certificate of Occupancy! Hotel living certainly has its perks (breakfast buffet anyone?!), and the staff at the La Quinta was so accommodating towards us and our crew. We had my sister's wedding in Charleston July 20th, and that's when the greatest thing of all happened!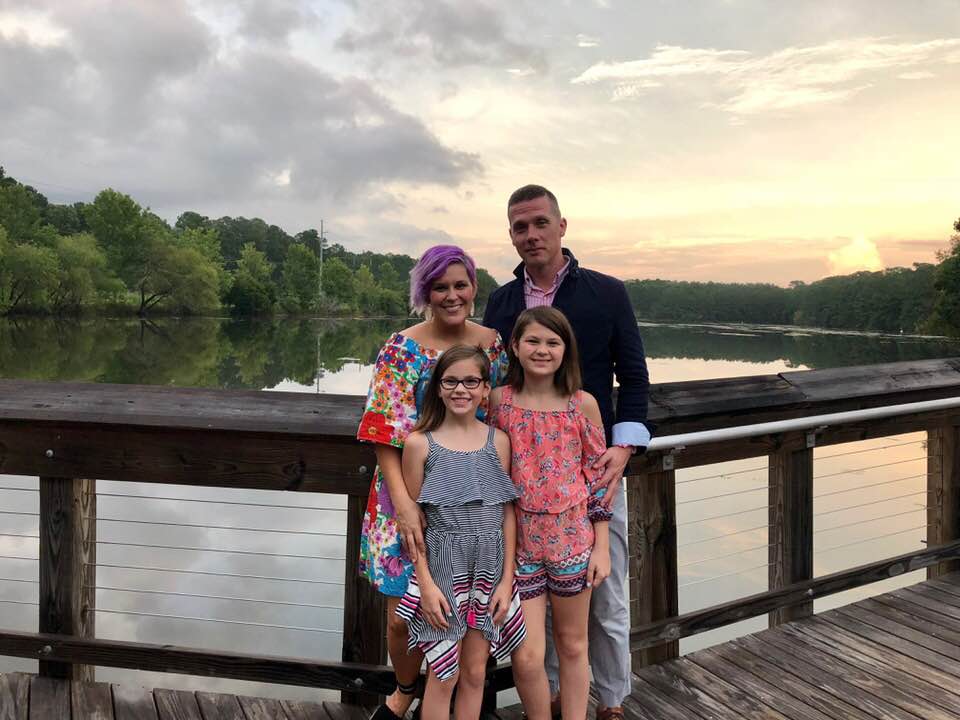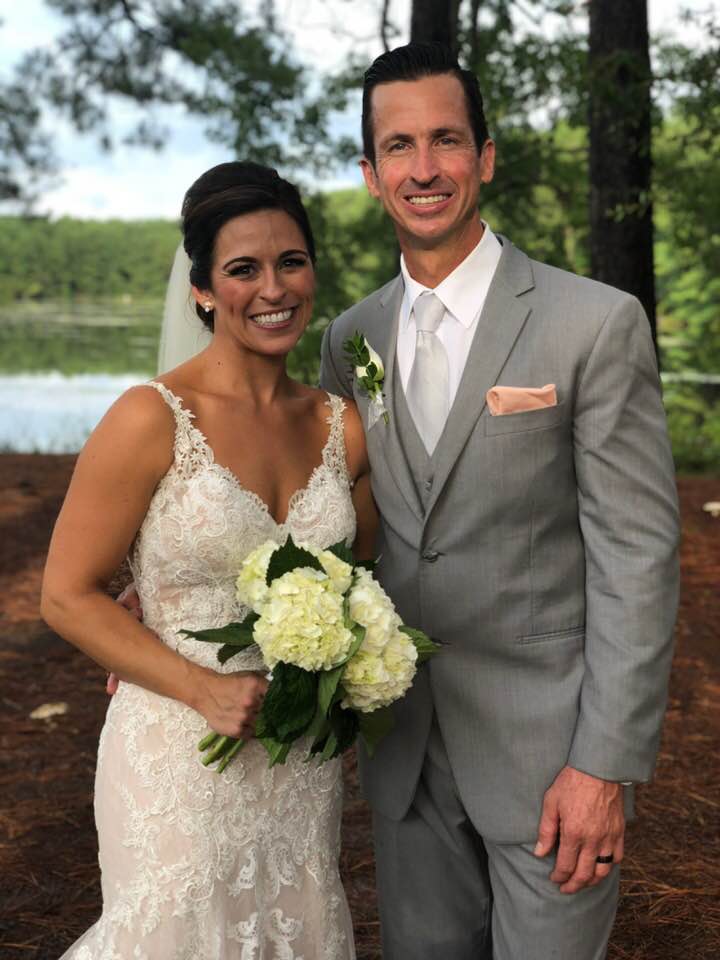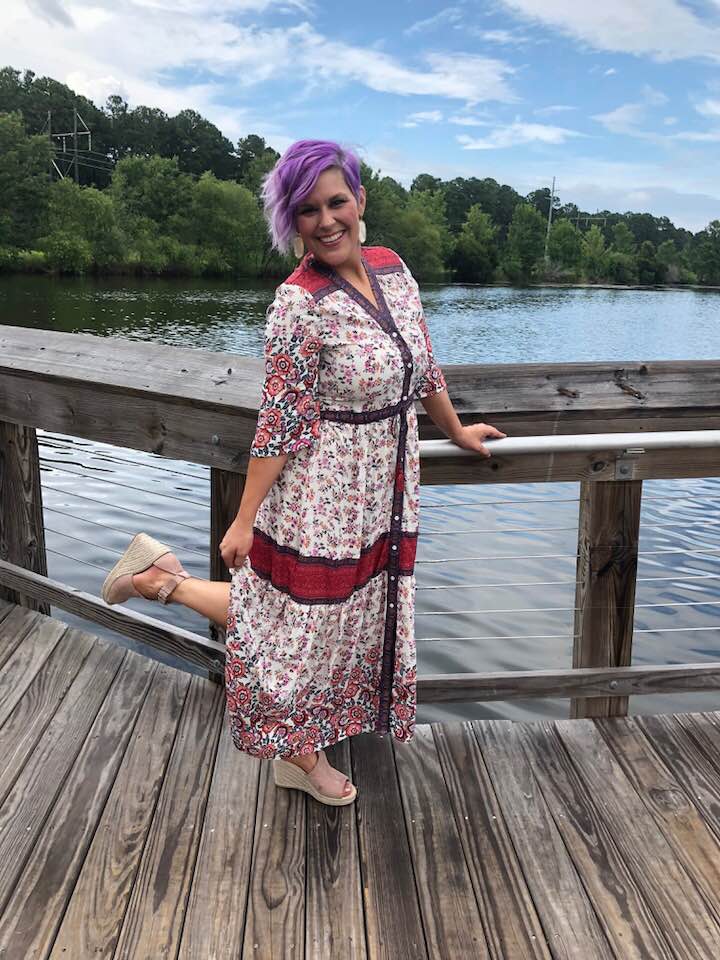 My sister-in-law, Joy, got to come home early from her deployment and surprised her kiddos (and many in our family) before my sister's rehearsal dinner!!! Here's the video I took…get the tissues ready!
I TOLD YALL TO GRAB TISSUES FIRST!!!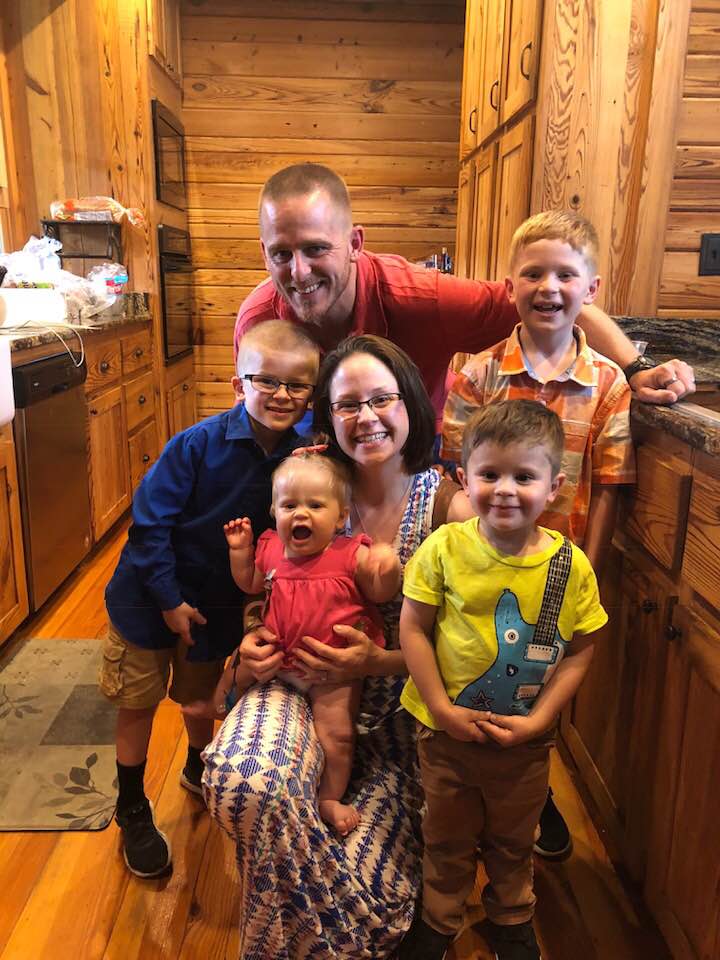 So with Joy coming home early, and John being home, they took all of the kids back to Fort Drum and we ended up never having the kids in our new house at all, as it wasn't ready before they left. Which is bittersweet of course, because that's the biggest reason as to why we started building the house to begin with, but we are SO HAPPY for the kids that both of their parents came home early!!! And it's not about us; it's about them! And who knows when a double deployment will happen again? This time, we're ready to go! LOL!
We ended up staying at the La Quinta two or three different times for a total of two weeks, at the hotel in Charleston for the wedding, at my parents' condo for 10 days, and a night or two at my sister's, etc. I had only packed us for three days, but we ended up being without a home for a month! The most challenging part was moving the litter box/kitties so often, but they were amazing and rolled with it, just as they had with everything else…we are stupid lucky to have two chill AF cats!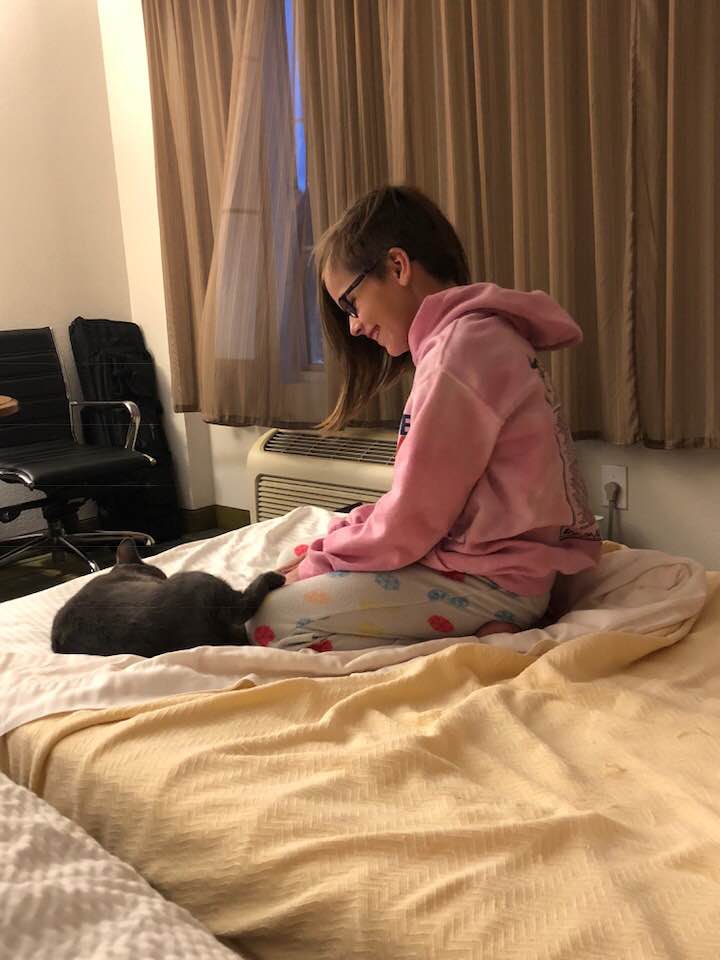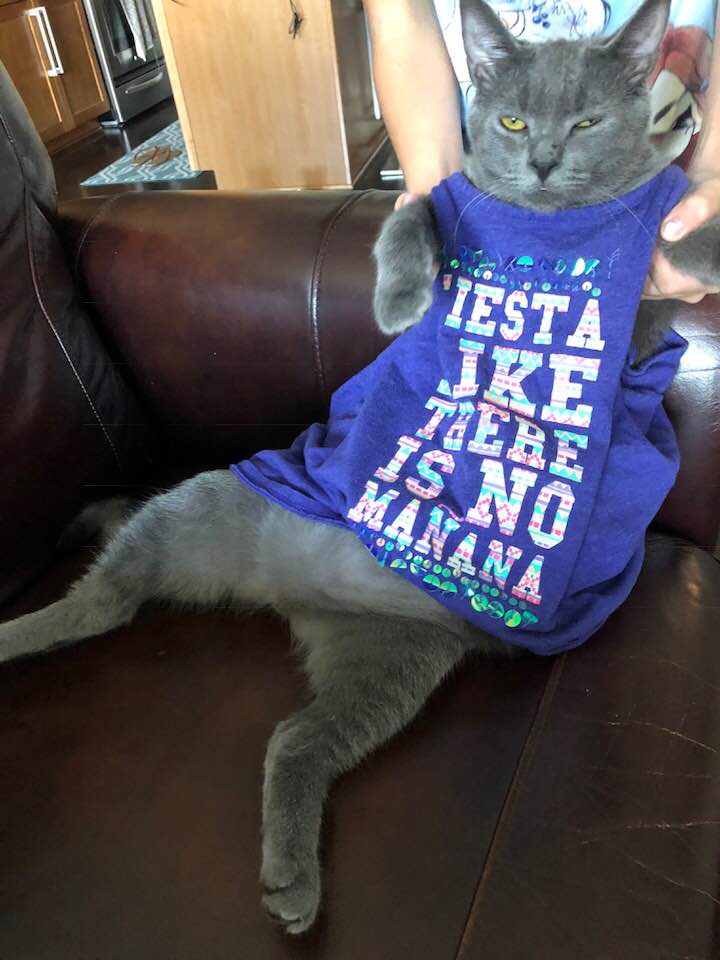 We were nomads of sorts, just waiting for the city to say "you can move in now!" and hand us the CO. When that finally happened, we were just happy to be in one place permanently, and I've been giddy about making it our home ever since!
So without further ado, I present our home, room by room, in a series I'll call "Room Reveals!" I'll try to give as much information as I have on the products used throughout the room so that if you like it, you can grab it for your house! Some things I've bought in certain stores, but have also found it on Amazon, so I've linked it there for ya just in case you don't live close to the specific store. Other things I may not be able to find online at all, but can give you the store where it was purchased. A few items are from antique stores, and are one-of-a-kinds, whereas other things I can't find anywhere, but I'll try to give you the closest duplicate (which unfortunately may be more than I spent, but the best I can do)! This sort of stuff takes me forever, and that's why it has taken me so long to do these, but I want to give yall the info!
I can't thank The Beautiful Mess enough for coming here and taking the STUNNING pictures of our home! I had to leave about halfway through the session, but trust them fully with every part of my being, and they absolutely crushed the game with their shots! And even had an impromptu session with our kitties, Wylie and Norman, that have become my favorite pics of them to date! Candice and Dan also did our family session a couple of years ago if yall remember those pics, so book them for any and all of your photography needs!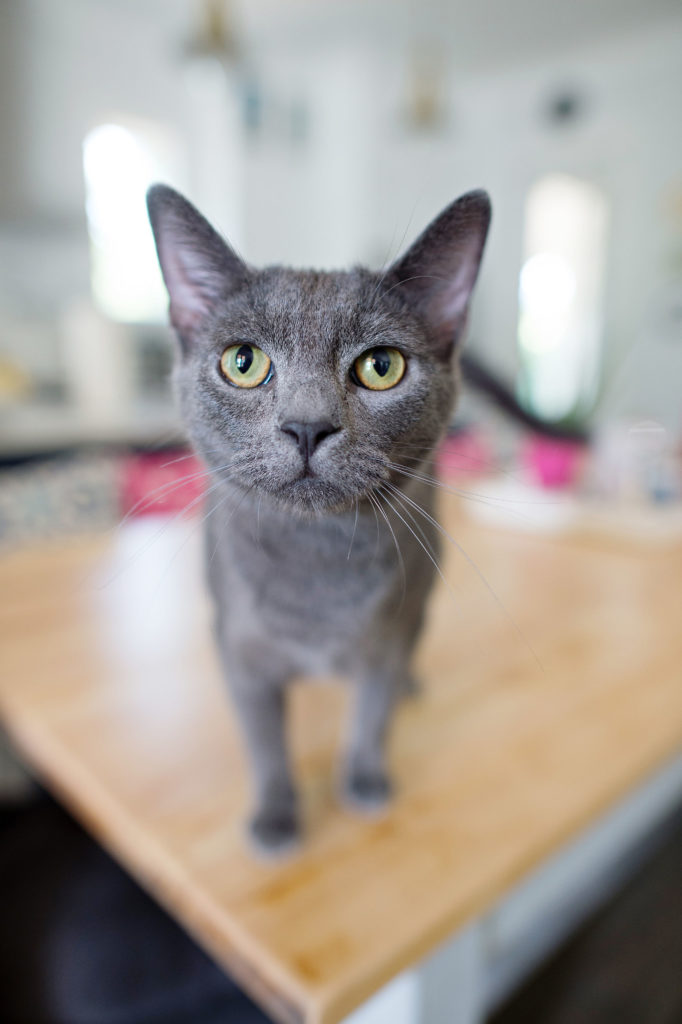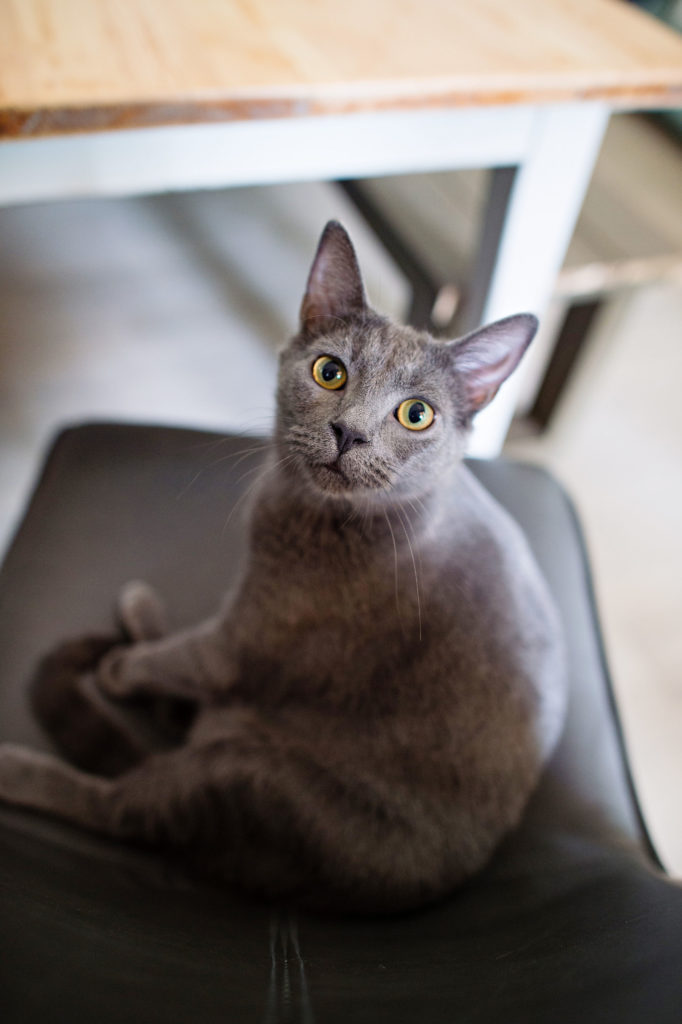 We're gonna start with the master bedroom and master bath, since that's where all of the magic happens! Isn't that what I'm supposed to say like they used to on MTV's CRIBS?! 😉 Our room and bathroom are downstairs, which we LOVE, and have never had in a home! Our plans called for a pitched ceiling, but we changed it to a vaulted ceiling, and still want to accent it with trim in some way, eventually!
But let's get on to the pretty stuff! I wanted to keep our duvet cover from our old place, and build the whole room around it! Blue velvet bed is from Reinvented Charlotte (now out of business), duvet cover and duvet are from Target, pillow cases are TJ Maxx, decorative pillows are from Marshalls, grey throw is Burlington Coat Factory, and mattress/box spring and fitted sheet are from IKEA! This is the first time we've ever had a king size bed, and we are loving it! Grey velvet curtains are Marshalls and the gold curtain rod is Hobby Lobby!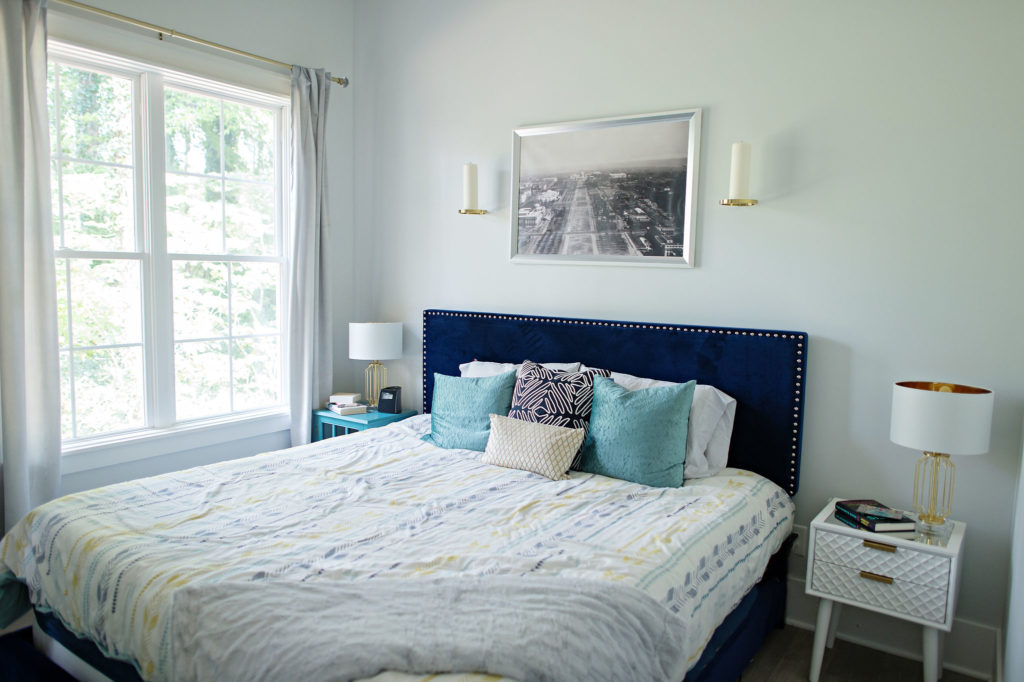 As for the nightstands, I love mismatched ones, as I think it's unexpected and adds a bit of character! The aqua one is from Target and the white one is from At Home, and the gold and acrylic lamps are from Walmart! And can I just mention that Wal-Mart is SERIOUSLY stepping up their home decor game?! Do NOT sleep on Walmart, yall.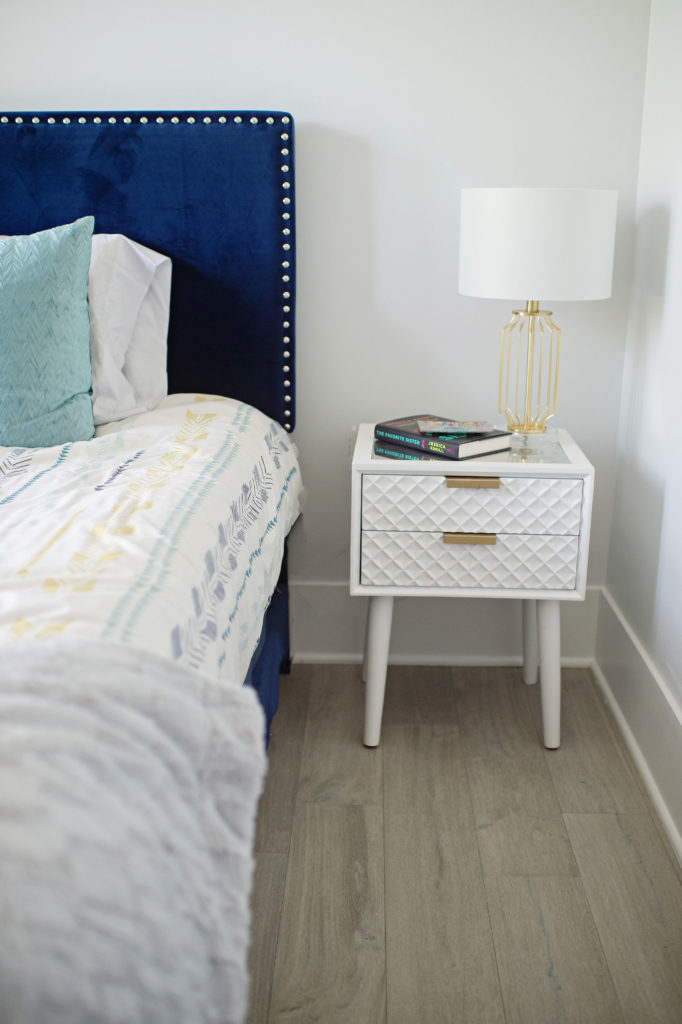 The picture above our bed is super special to Joshua and me, as it's of The Capitol Building in Washington, DC, taken by his grandfather on their honeymoon in the '40s. It was teeny tiny, and we blew it up and framed it in a white and silver frame from At Home. I don't love the frame, but the one I bought was broken, so this will do til I find the perfect one! The gold and glass floating shelves on each side of it, and the candles, are from IKEA!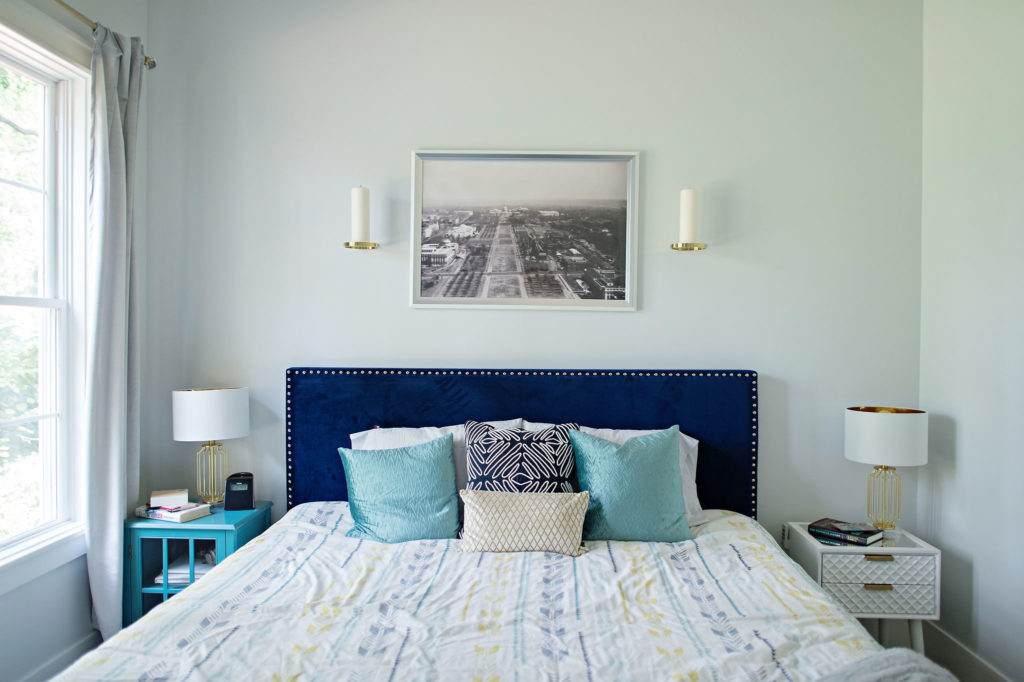 One thing I want to point out in Joshua's nightstand is our wireless keyboards! If you like scrolling on your phone, but it takes you forever to type responses, get this wireless keyboard that you sync through bluetooth to your phone, and you have the best of both worlds…scroll on phone; type on the keyboard!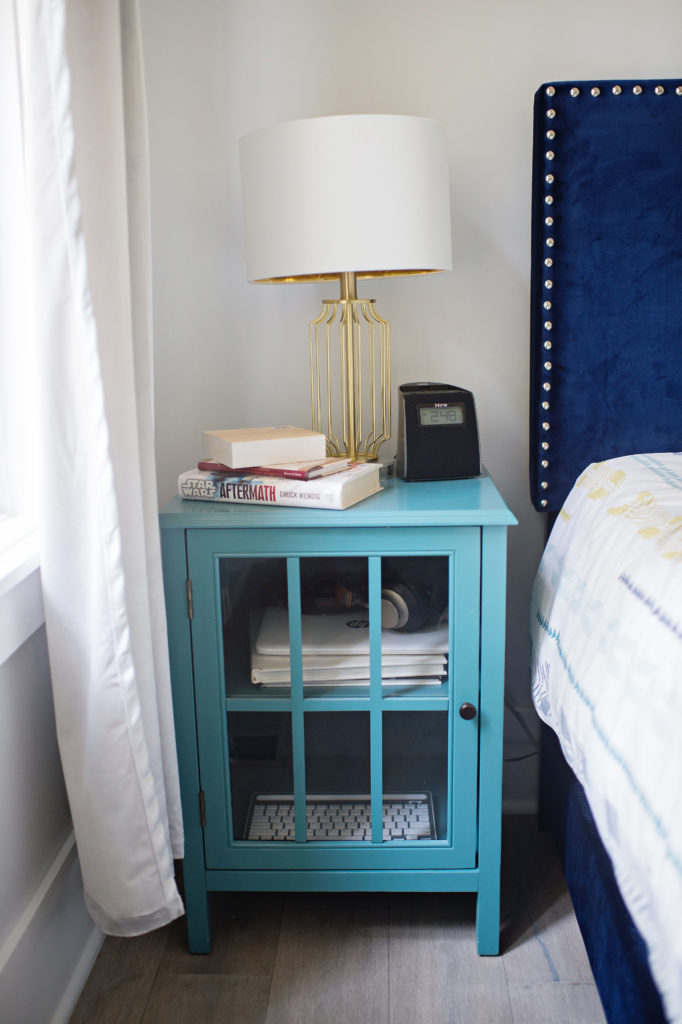 There was this little nook area in the master bedroom, and I contemplated a few different ideas for it! I landed on using it as my "office," although I rarely type here! But I like having a place for our printer, shredder, and to hang important reminders on my magnet board. Desk, gold "shelf," magnet board, and accessories for it are all IKEA!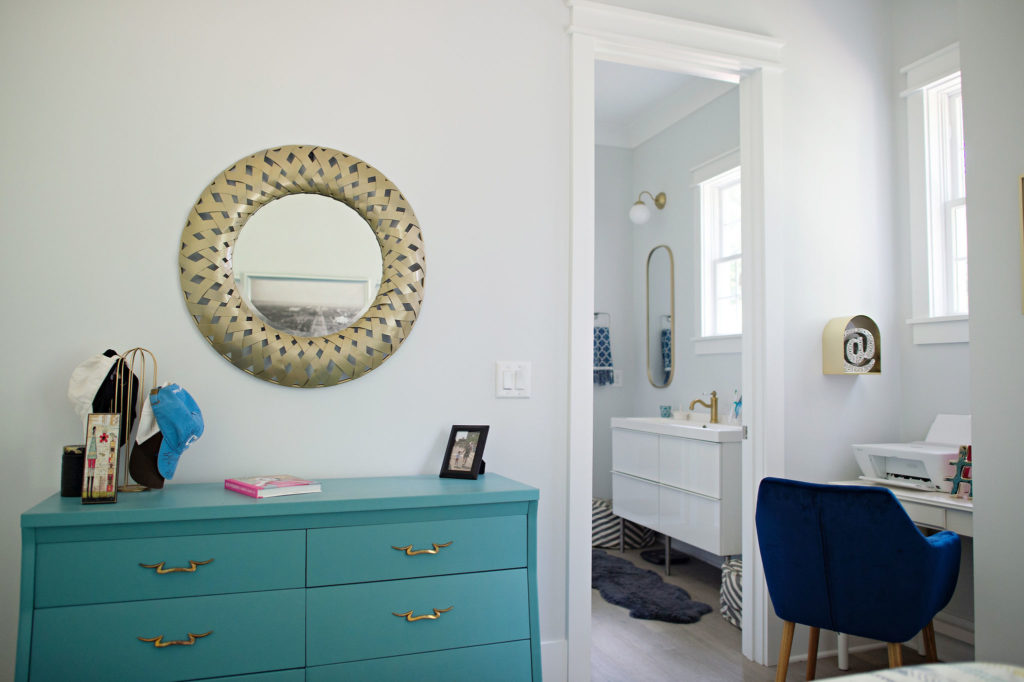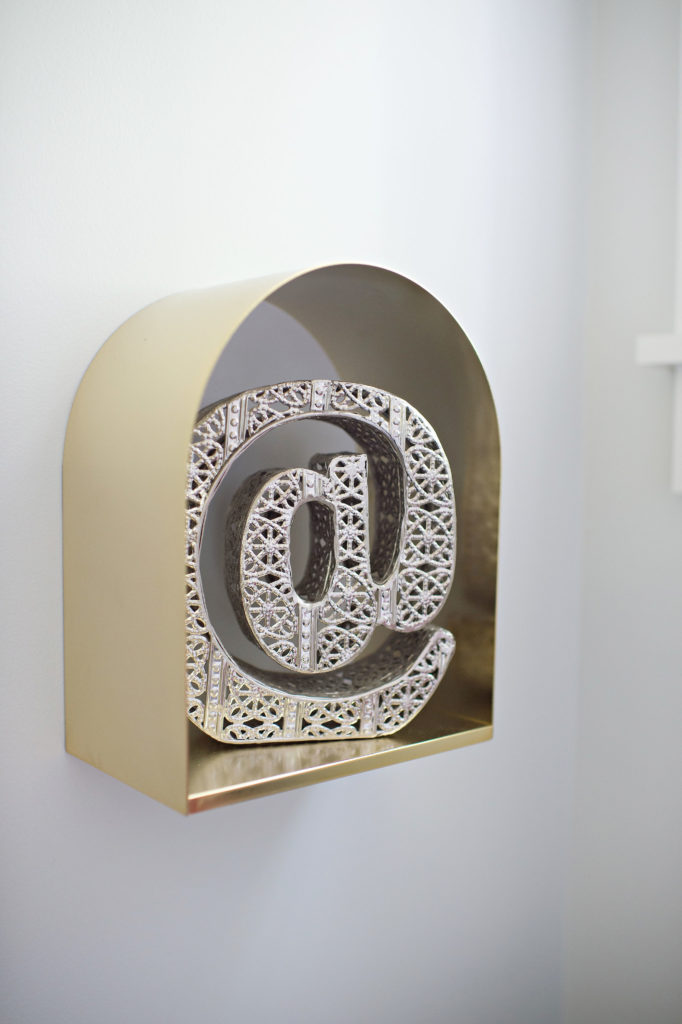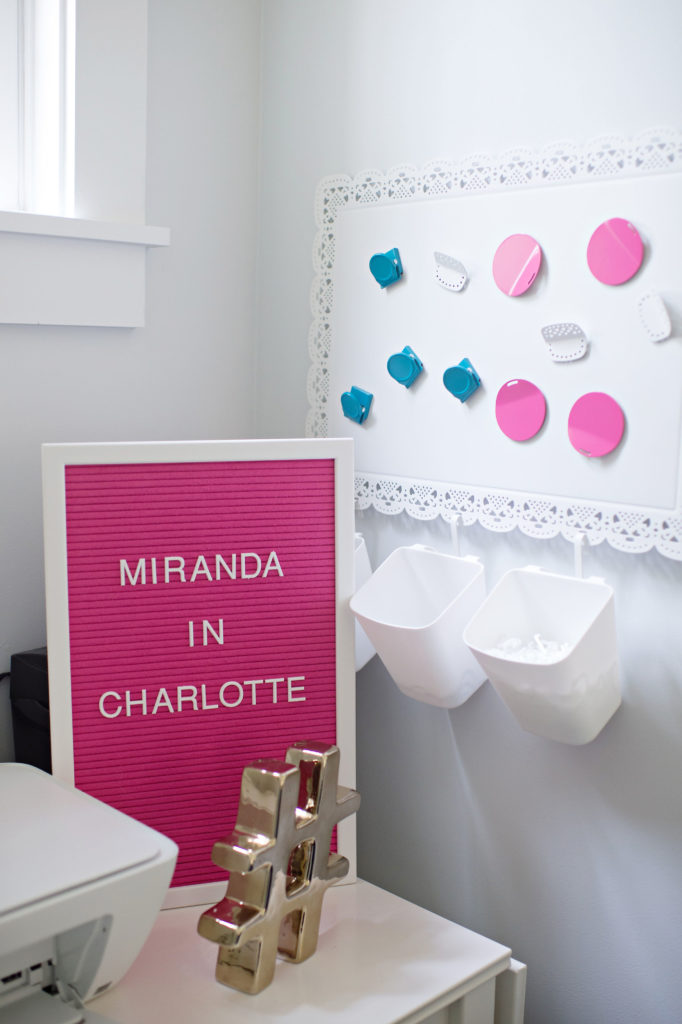 Blue velvet chair is from At Home, and not only does it get used for occasional sitting, but as a place to throw the clothes I need to hang up in the closet 😉 Don't we all have "that chair?!"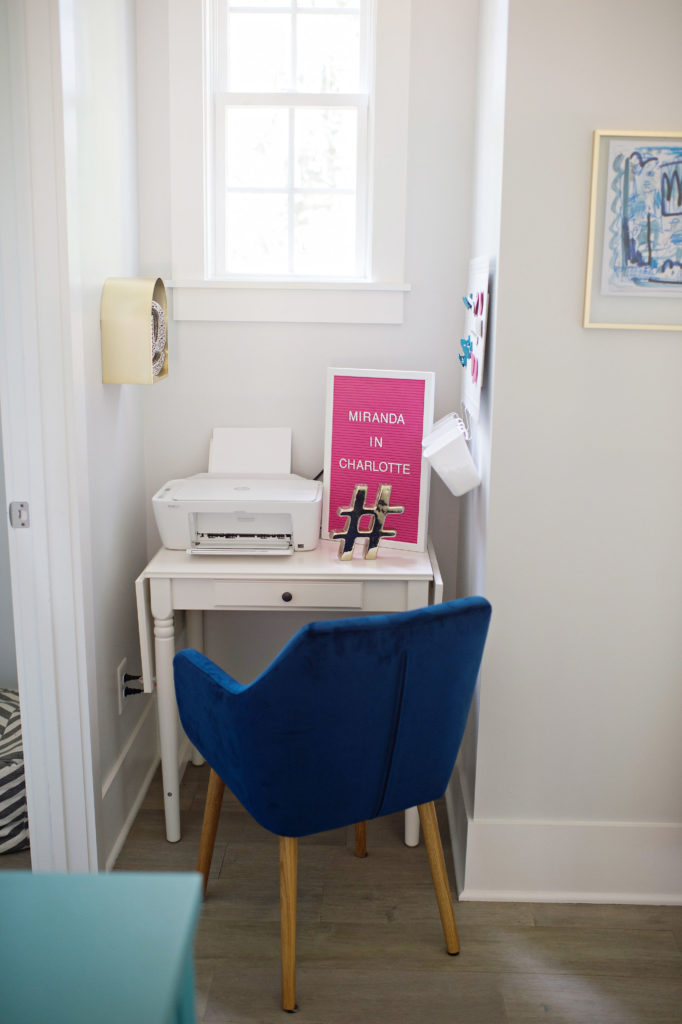 This dresser was one of my favorite finds in the home decorating process! It's from Sleepy Poet Antique Mall, so it's a one of a kind piece, and I not only loved the shape/lines, but also the color was perfect for the room! And those gold handles?! STAHHHHHP. Mirror above the dresser is from our old condo, and I sprayed it gold instead of the tortoise shell finish that it was originally. #protip: spray it before you donate it! And if you end up liking it, great! If you don't, you're only out a couple of bucks, and can still donate it!
The fun gold cactus holds my baseball caps that I frequent on a near-daily basis! The picture is of Joshua and the minis finishing one of his many marathons together, and it's one of my favorite memories of my loves.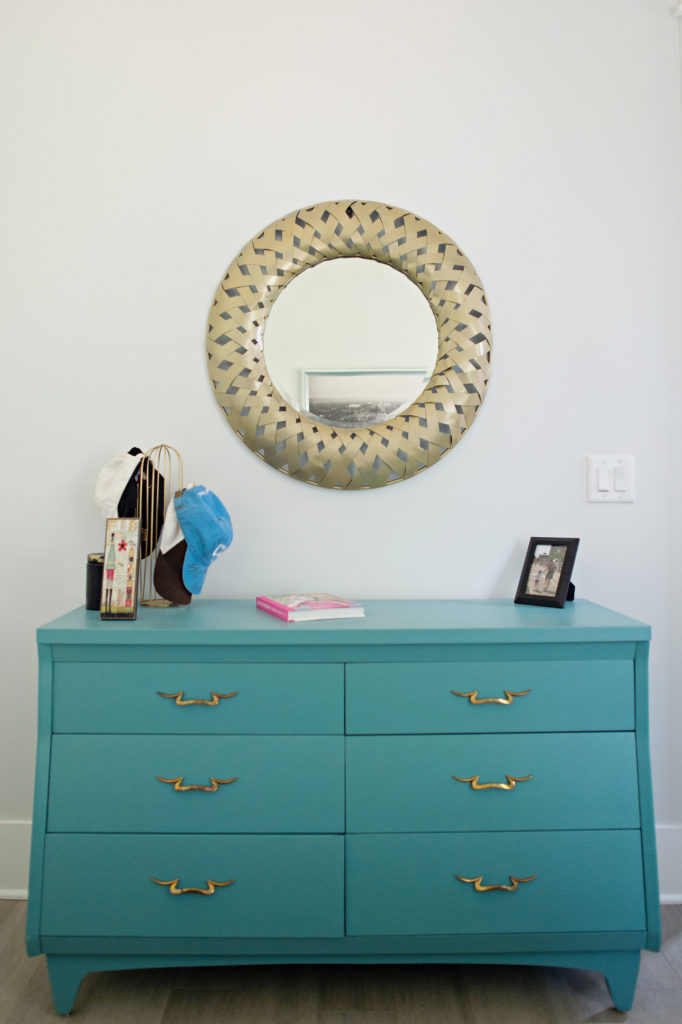 I recently got to attend a speaking engagement that featured Reese Witherspoon and her new book, Whiskey in a Teacup! I highly recommend grabbing this book, as it's filled with recipes, anecdotes, decor inspiration and so much more! Reese was absolutely precious and I love that I got to hear her talk!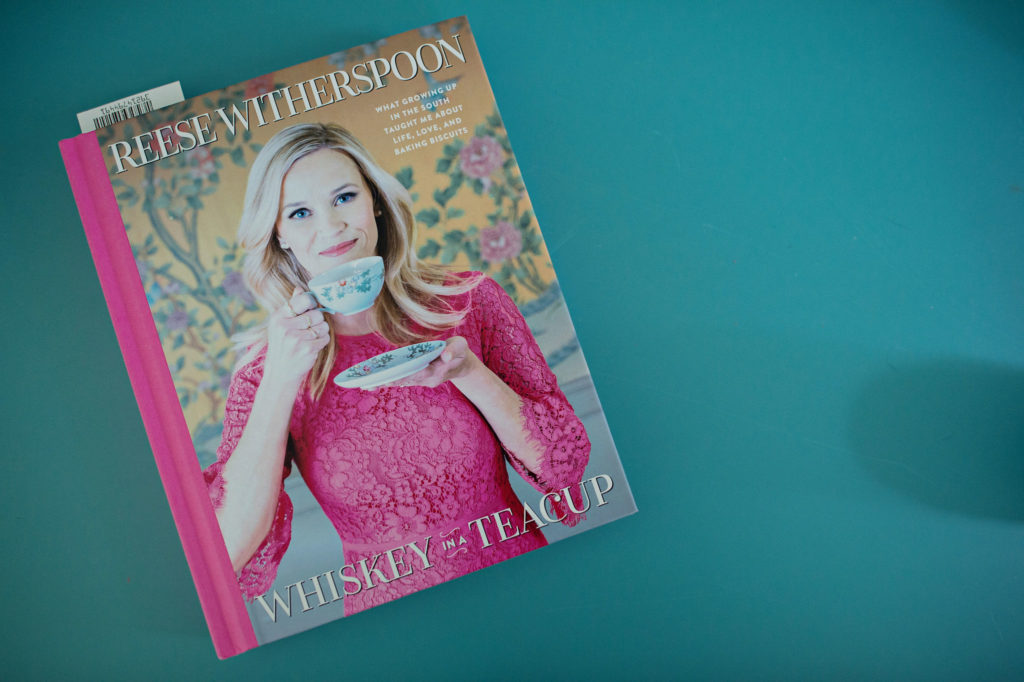 Last, but certainly not least, is this piece of art! I've gotten to know some incredible artists throughout my work with a few of the non-profits around town, especially the Cottie and Cake Fund! That's where I met Brooke Knaus as a matter of fact, and her giving heart is what drew me to her #punintended! I knew that I wanted each room in our house to showcase a piece from a local female artist, and when she posted this one to her IG feed, I snagged it! It fits it perfectly and I love it in this gold floating frame from Target! #protip: Put your pics in a frame slightly off centered, like this one, where I intentionally put it up higher!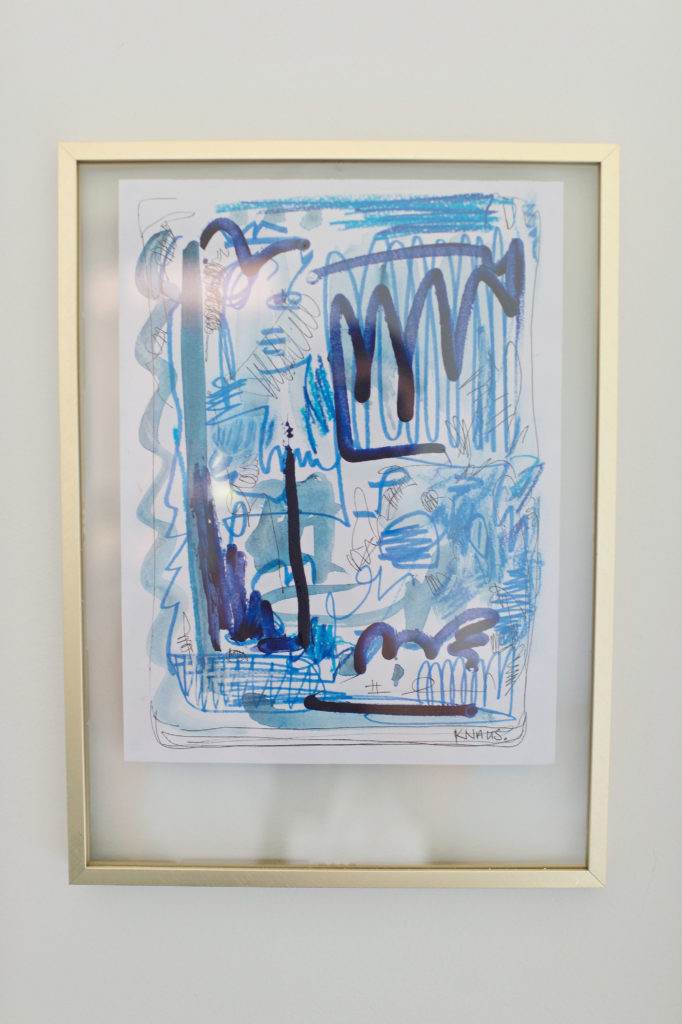 Keep reading for the Master Bath, but don't forget to pin this image for easy reference!
ON TO THE MASTER BATH!
You saw a bit of it in a pic above, but never fear, we have more!!! We continued the same grey floors into the sink area, and then tiled the whole shower/toilet area! The plans called for a trough sink, and that's how it was plumbed, so that's what we did! Trough sinks are EXPENSIVE, but luckily IKEA sells this style of sink, and I put the cabinet part under the sink together no problem!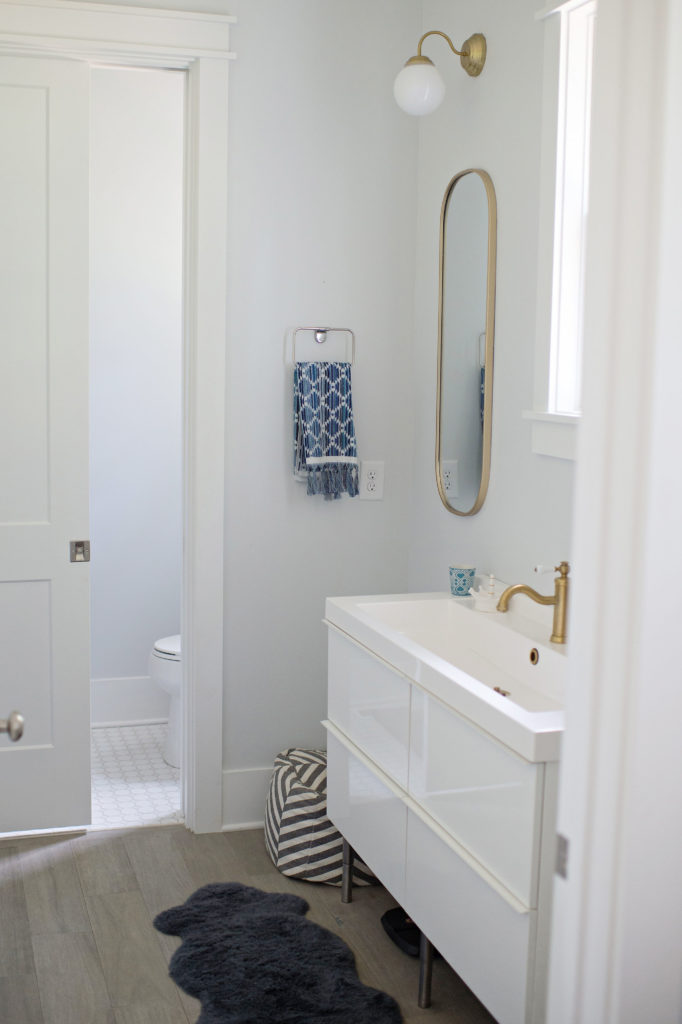 The grey and white poofs to each side of the sink are Target, and the grey faux fur rugs are IKEA! I love the natural light coming in from the window, especially when doing my makeup! That's a lie! I always do it in the car, while running late to wherever I'm headed! 😉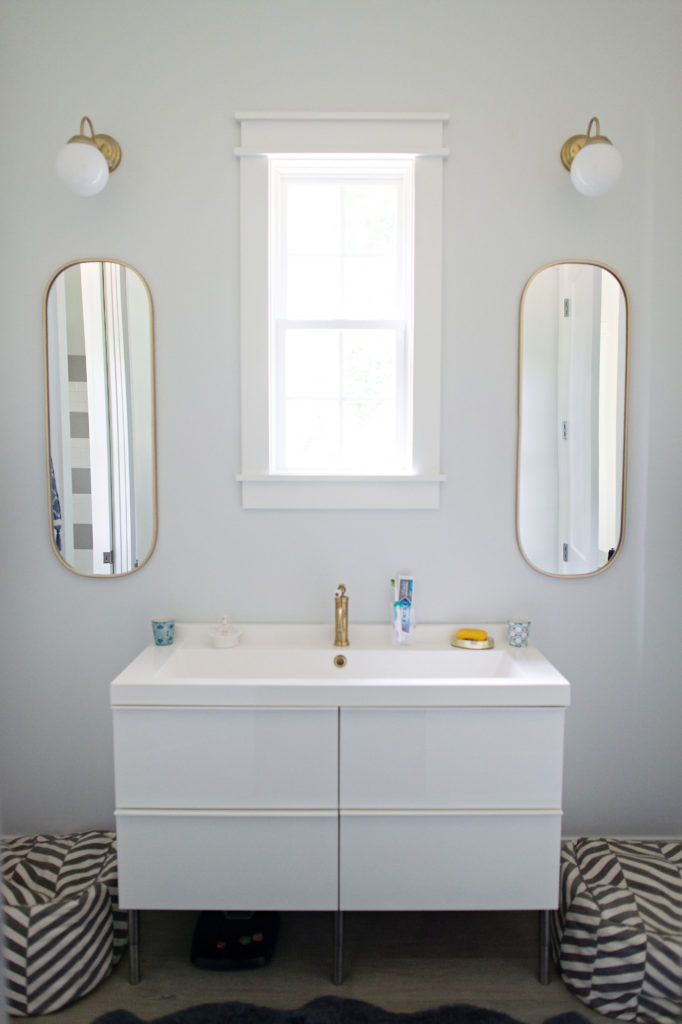 The gold faucet is also from IKEA and I love the style of it sooooooooo much!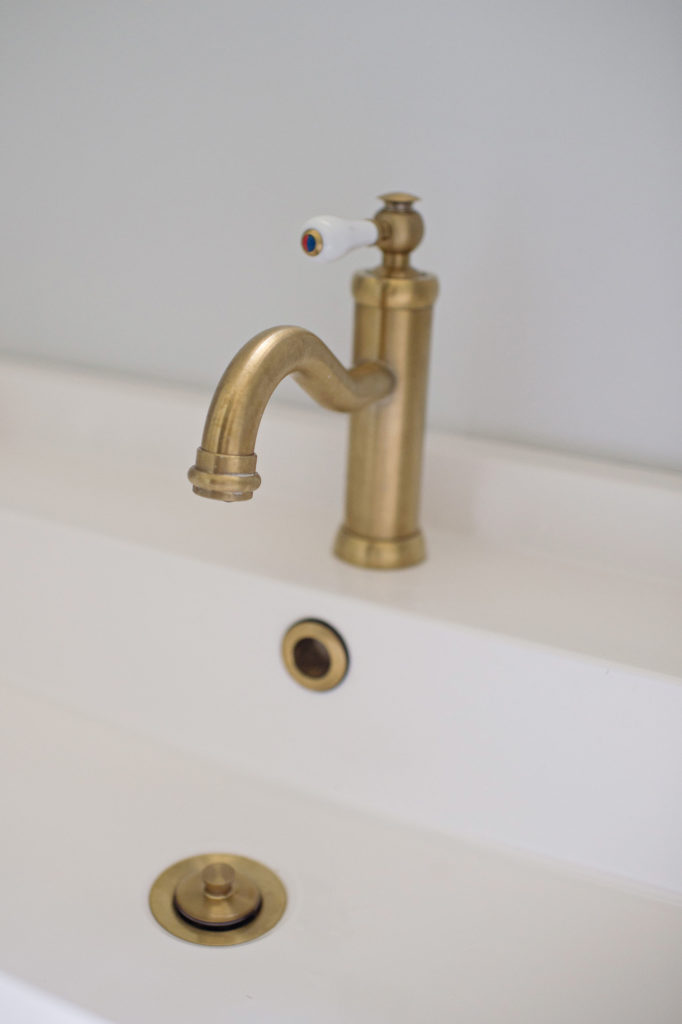 I found these elongated oval mirrors at At Home, and the lights above them are IKEA, as are the towel holders! World Market is responsible for the towels, and they have lots of different designs that I love!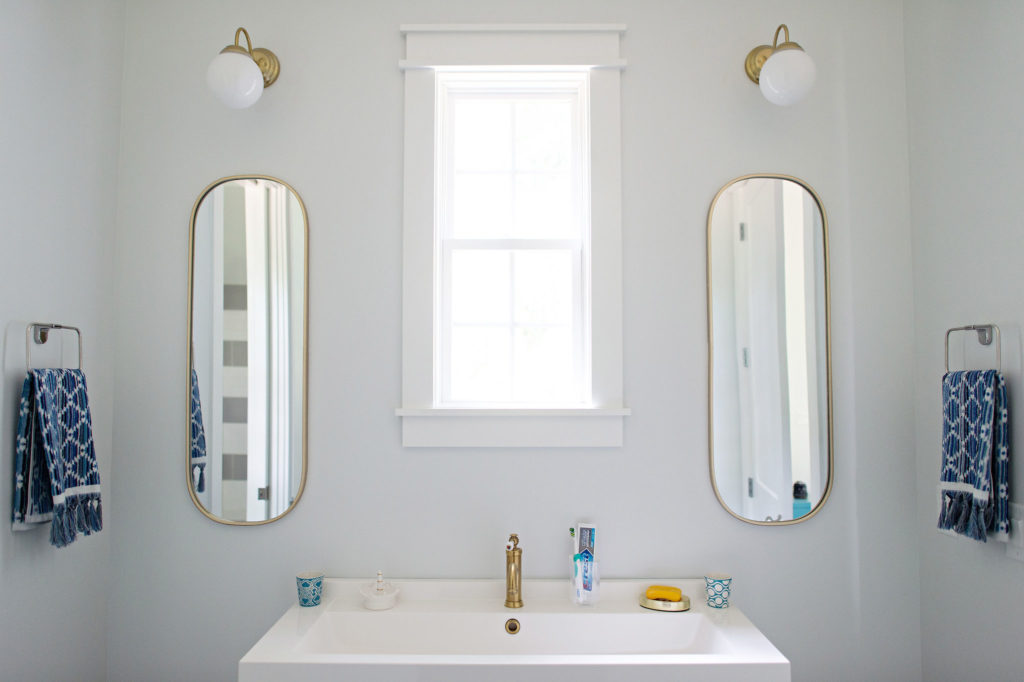 Across from our sink is the door to the master closet (I'll talk about the closets in another post), and then there's a pocket door separating the sink area from the shower and toilet! Joshua and I loved the look of horizontal stripes in the shower, and tried to find an affordable way to make it work with options at a big home improvement store, but couldn't. So I headed to The Tile Shop, and luckily found the nicest salesperson ever, Julie, to help me with my vision!
The grey linen tile was on budget, but to get that same exact tile in white was 3 times the price per square foot?! So, I said, let's do white subway tile in between the grey and hope it works out well! And yall, I think it's even better this way, and I love the combo of textures happening here!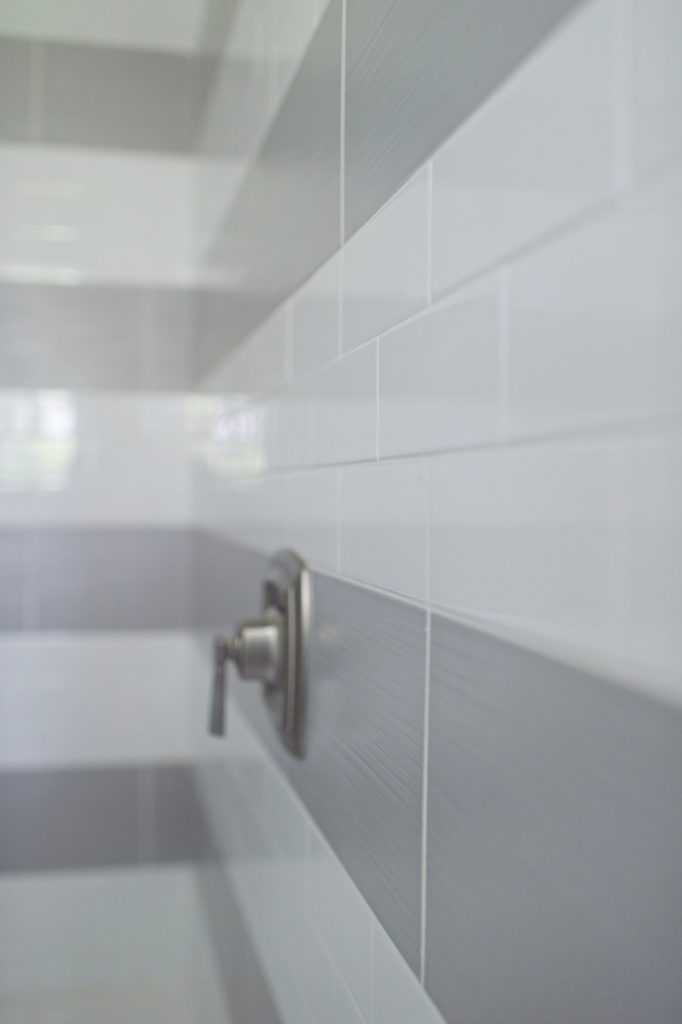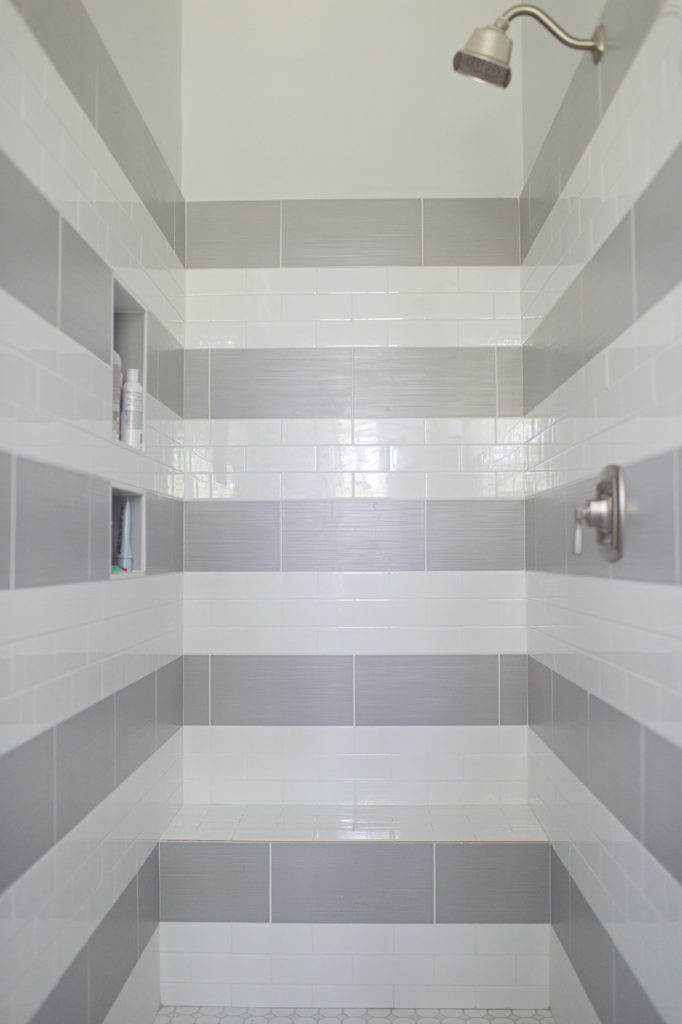 And the tile guys did such an incredible job lining them up with the seat in our shower, that you almost don't see the seat! LOL! But it's there if you focus your eyes! We did a white and grey octagon tile for the floor of the shower, and included that same tile in the niches that hold our products! We bought our shower head, etc. from Lowe's before we decided to never shop there again (that story for another time).
The toilet is opposite the shower and there's a window above it which helps brings lots of natural light inside!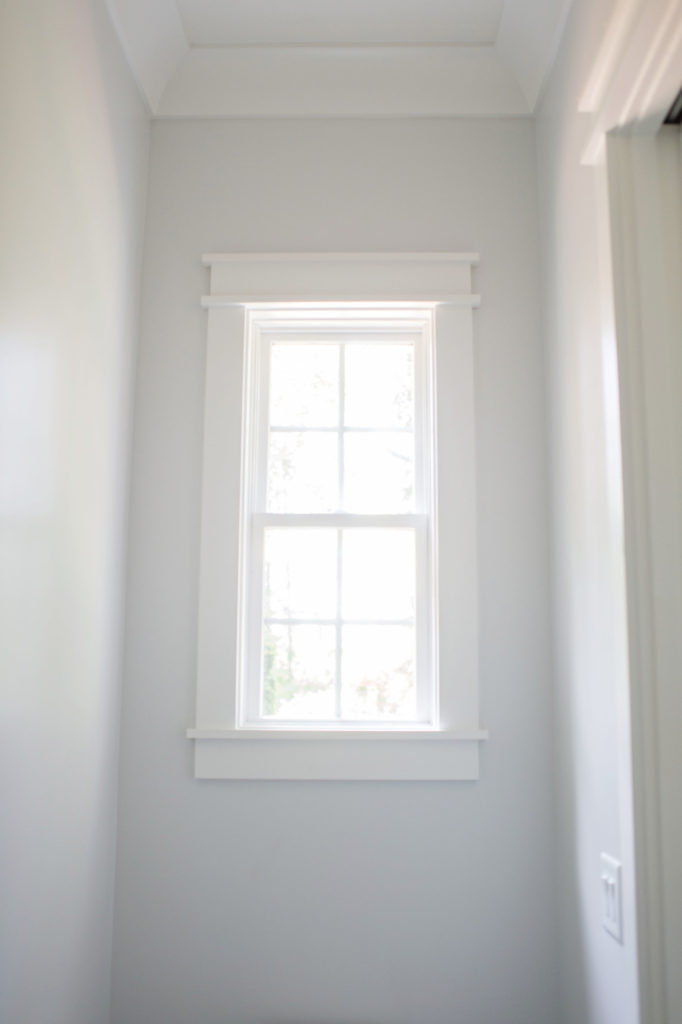 And here's your master bathroom graphic for easy pinning!!!
So that's it friends! The first post in the Room Reveal series!!! Please let me know if you have any questions…just leave me a comment! Or simply leave a comment telling me you love everything, and I should have my own show on HGTV 😉
And again, you can click on ANY of the highlighted words to be taken to the link of where I purchased said product! If I couldn't find that product online, that link takes you to the best/closest Amazon duplicate I could find as an option for you! This part takes the longest of these posts, and know that when you shop through my links, you truly help fund this blog so I can continue to do this for a living, at no added cost to you!
If you'd like to see more sneak peeks of the other rooms in the house BEFORE the blog posts come out, follow me on Instagram!
Thank you again and again for all of the love you've shown us during this process!