If you missed part 1, HERE it is! Go read it first 🙂
So where did we leave off?! Oh yes…
Annnnnnnnd, the plot thickens!!!
I tell Joshua about this, and wasn't sure what he thought. Hell, I wasn't sure what I thought about it. But at least it was an option. Is it our "dream neighborhood"? No. I'm currently typing this from my couch in our dream 'hood (our condo :)). BUT, is it my dream to be close to family and make smart financial decisons? Yes.
Fun fact for my new followers: my sister, Jackie, and I built our second homes back to back years ago, and loved it! No really! See those stairs? They led from our backyard to the gate of my sister's fence in her backyard!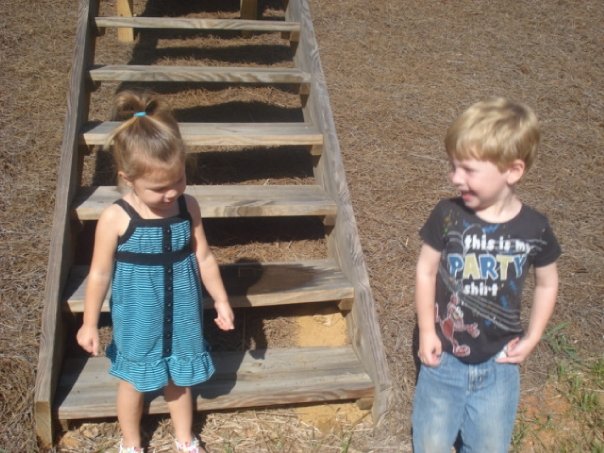 When my niece and nephews come to live with us, will it be AWESOME to have all of their cousins right there?! Yes! Does it make it super easy on my mom when she picks our kids up from carpool on Tuesdays, and brings them to our homes? Absolutely! When we have family Thanksgivings, will it be amazing to see 60+ people walking between our two homes to fix a cocktail, hang out on our porch, throw horseshoes, etc.? Totally. Will it be SO MUCH FUN watching our kids have sleepovers, camping in the backyards, and hanging out in tree houses? Of course.
So we think it all over, and decide that we will totally take my parents up on this idea! And as we start to share the news with our close family members, I quickly realize that EVERY SINGLE PERSON knew about/had already been offered/wanted/had discussed this magical lot of land. And we were the last to get thrown a bone about it #middlechildproblems! Even my cousins, who JUST MOVED TO CHARLOTTE, had been told about the land from my parents?!!! But even if I was the last to know (I always am), we're the quickest to act and take them up on it 😉
My parentals are going to finance the construction loan, and when the house is done being built, they'll sell it to us plus the cost of the land, and call it a day! We've already started the grading process, and pray to be done late February! We also hope to sell our home right around that same time, using the equity from it to pay off a good chunk of the new house, so it should all work out pending #MandiesLaw 😉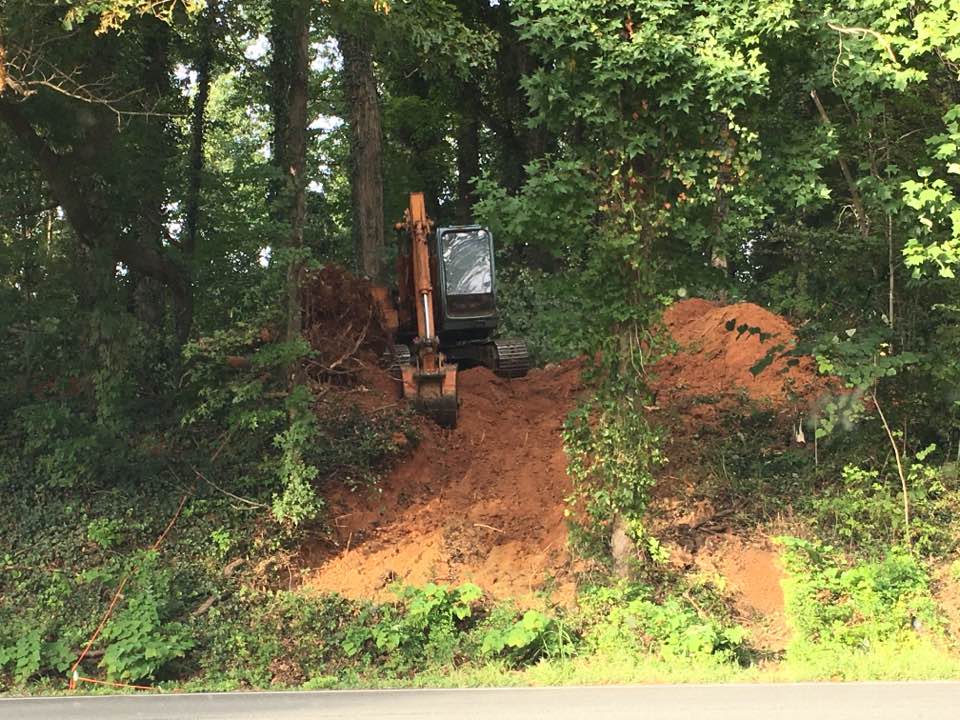 And it really is SUCH a smart financial move for us! The land is CRAZY affordable (and not just because it's my parent's), but they got a steal years ago on it. And because we're building a small (easy) house, it won't cost too much to build! And with the way that building/real estate is coming up S. Tryon, we feel like we'll be sitting pretty in 5-10 years, maybe sooner.
Once we decided we were going to build, we had to find a plan, and didn't want to spend the money to do it from scratch. And since I like small living spaces, we were quite limited in our search (which helps because it narrows it down). But side note: why do so many people want big homes?! I don't want to clean, cool, or heat a big house. People only SLEEP in their bedrooms. We spend almost ALL of our time in the kitchen/living room (even when we had a 2200 sq ft house). But we eventually found a plan on HousePlans that we both loved, and I had to compromise with a 1687 sq ft house, which was bigger than I wanted (I swear I would live in a tiny home if I could) LOL! But I know for resell value, it needed to be closer to that size, and we're super excited about it!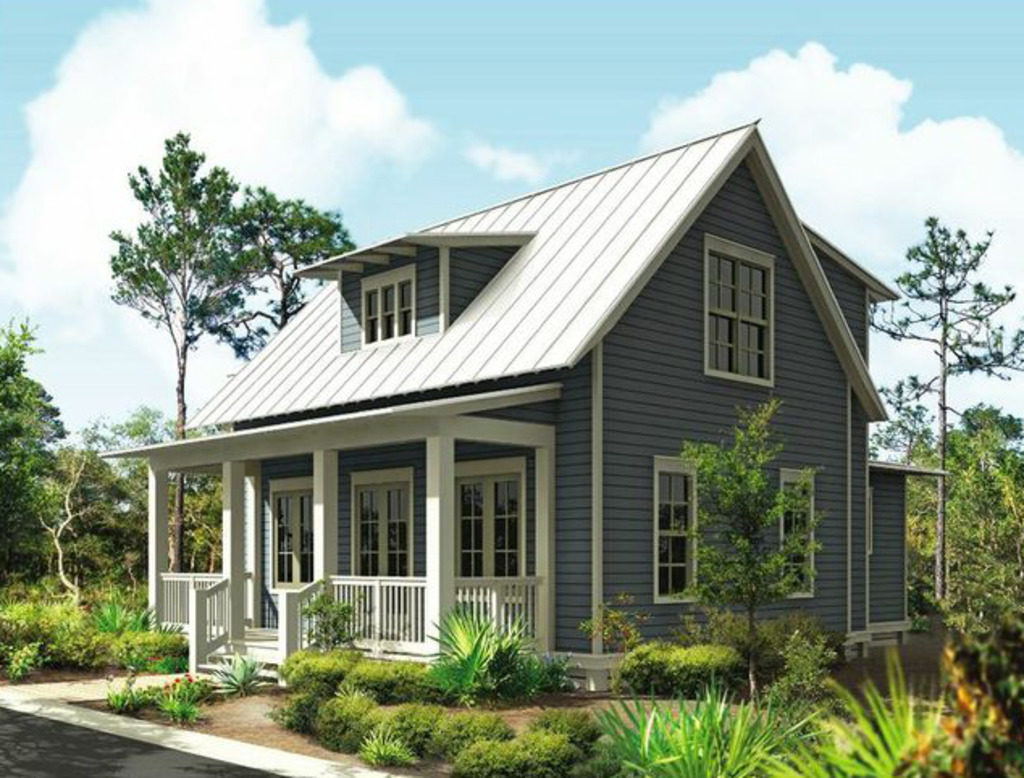 We hired Jackie's boyfriend, Greg, who is a general contractor (and also owns a landscaping company…two birds one stone, woohoo), and he is AMAZING! If you want his cell, let me know! If you want to follow along with the progress, follow me on Instagram HERE, and if you already follow me, then you found out about this weeks ago when I spilled the beans to my followers. See?! You should be following me for the inside scoop 😉
Anyways, I'm a city girl through and through, and always will be. When we are empty nesters, I ASSURE you, we will be back in a condo, maybe in this exact same building (I mean, it's named Royal Court for god's sake?! Too perfect for my royal-family-obsessed self)! Joshua promises me that we will still bike ride everywhere, as it's pretty close to the Woodlawn light rail stop, and we can jump on the bike path, and head straight into uptown! It's only 4.5 miles away from our condo door to our new door, so it just fit within my five mile criteria 😉

What about schools? Well, Bella is easy because she goes to a magnet school, not a neighborhood school, that we did the lottery for her to get into because she wanted an IB school! Lilly goes to a neighborhood school, that we ADORE, and want to keep her in. But not just because it's a great school, but also because if we send her to our new home's school, it will be her third elementary school (and she's in 3rd grade). I just don't think it will be good for her to switch again, so I hope it can be avoided! Thus, I will ask the school if she can stay, and if I have to appeal to the school board, I'm fully prepared to do that. Plus, we don't need either of them to bus to school since I drive them to their respective schools!
So that's our big news yall!
Now, to start picking out ALL OF THE THINGS!!! Paint, cabinets and flooring…OH MY! Now this I can get excited about…design is my jam! Follow along with #millersonthemove on social media, and if you want to follow me on Pinterest, I'm sure I'll be pinning more with home decor ideas HERE!
Oh, and if you work for/know a company that is in the home building/decor arena AT ALL, and you want to work some sort of trade out, please let me know! I have a media kit I can send you (or the powers at be) to show you my social media reach, and how "advertising" with me is beneficial. Whether it's through shout outs on my feeds, or advertising spaces on my blog, or a combo of the two! We'll need everything from brick to paint, tile to flooring, lighting to plumbing, and everything in between. And let's be honest, when I LOVE a company/product, ev-er-y-one knows about it because I have such a big mouth! Anyways, email me mirandaincharlotte@gmail.com to chat more about the promotion opportunities!
Click HERE to read part 3!!!