Hi. My name is Miranda, and I'm addicted to Amazon! That's feels good to admit to yall 😉 I mean, I did say that an Amazon tattoo is in the works in this POST! KIDDING 😉 But truly, I'm falling more and more in love with Amazon each day, and that's mostly because I'm such a last-minute girl, that the two-day shipping saves me every time! But I also recently learned about how amazing their return policy is (read to the bottom to see me break it down for ya)!
See me talk about some of these finds on Charlotte Today! Here's the clip!
I've rounded up some of my favorite finds that I'm LOVING for this summer, with most of them being able to be used all year long! Check them out, and let me know if you grab one or more of them, and what you think!
Head's up: this post contains affiliate links, which means at no additional cost to you, amazon pays me a small commission on the goods ordered.
Garlic Rocker
We got this nifty little tool a few months ago, and it's brilliant! So long garlic presses of the past! The garlic rocker makes so much more sense, as you get all of the garlic through it, instead of the majority of it going up the sides of a traditional press. Why is this perfect for summer? Because crushed garlic goes in nearly all of my recipes, especially my grilling marinades!
Rechargeable Portable Clip-on Fan
I CANNOT SAY HOW MUCH I LOVE THIS FAN!!! K, so most people are probably using it on their strollers to keep their babies cool, and that's a fantastic idea! However, I don't have babies OR strollers left in my life. 🙂 What I do have is a 12 year old who overheats VERY easily, and really struggles during the NC summer heat. I saw Madi Nelson post about this fan, and LOVE that it charges using a USB port! So Bella can take this fan ANYWHERE and gets tons of hours of use, especially if she brings along a portable charger! It will be in the car (clipped to a seat), at the pool (clipped to a chair), the park (clipped to a table), and wherever else she needs it! And if you have a camper going away this summer, this is perfect for his or her bunk! I even had a friend mention that she keeps this clipped to her son's wheelchair! Another friend said she uses it in her bathroom while she's blow drying her hair because she gets so hot! All great ideas!
THE Amazon dress
I first saw Linsdey Regan Thorne post about this dress, and it took off like wildfire! I loved the boho look of it, and couldn't wait to get it in! It said it would take a month possibly, but I had it in less than two weeks. I thought it wasn't going to work over the chest area, but once I used THIS cami bra, instead of my regular underwire one, I was good to go! I'm in a large, a 38D, and it's TTS for me! The midi length is perfect on everyone, and there are lots of different colors and patterns! The fabric is super lightweight and flowy, so even on super hot days, I'm fine! And at a great price point, it's quickly become my go-to summertime dress!
Sunglasses that look good on everyone
These sunglasses look good on everybody's face, I'm convinced! They're high enough to cover if your eyebrows aren't looking great, and low enough to cover up any under-eye bags you're working with! They're also an amazing price point, and look good on top of the head, even though they're fairly big!
Bathing Suits in a large
In case you missed it, I tried on 11 size large bathing suits, and put them HERE! I highly recommend you go read my post, because I guarantee you'll find at least ONE that you'll want to wear around this summer! I can't believe how great they all fit, and how much I loved each and every one! My favorite is above, and I swear it looks AMAZING on every body type there is!
Pop-up Tent Shelter
This tent is fabulous and HUGE! Yall, when we first got it, and opened it up, and it popped out, we couldn't stop laughing because we din't expect it to be this big!!! But we are so glad it is, because it fits all of us easily. From the pool to the beach, parks to the symphony in the park, this will go everywhere with us! And it really does take 10 seconds to fold back down and get it in the convenient carrying bag!
This list is just a start too! I have lots of other summer essentials linked in my Amazon storefront! Our favorite books for the kiddos during long car rides, the zip line we just put up in the trees in the front yard, the hand-held Oregon Trail game that I got for all of us to play with! Head HERE to see my storefront, and browse the categories!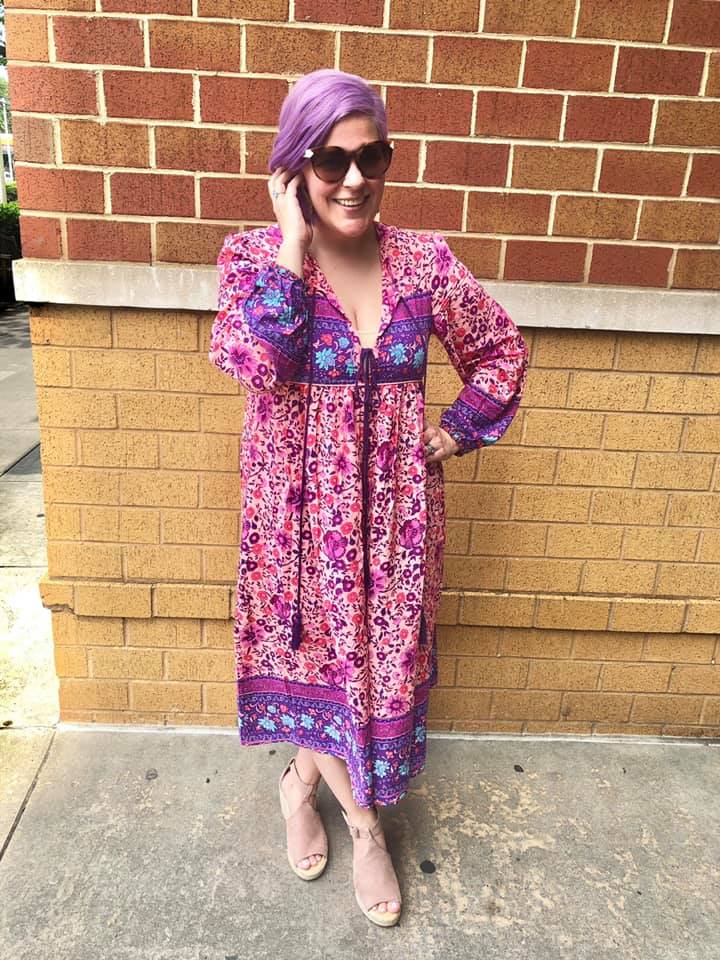 And last, but certainly not least, did you know that Amazon returns are totally free? And not only that, but you don't need a box or a label to return your products. Just go to where you placed the order, click "return," they'll send you and email with a bar code in it, and you'll head to the closest UPS. Once there, they'll scan the code in your email and take your product! So there's really nothing to lose if you want to try anything out, especially the clothes!