Now I've…had…the PRIME of my life!
And I've never felt this DAY before.
I swear; it's the truth,
and I owe it all to YOUUUUUUOOHOOH!
Yall know my love for Amazon Prime runs DEEP, almost as much as my love for Dirty Dancing! And I started writing this blog post while at my parents' Lake Lure house, where some of Dirty Dancing was filmed, and HERE WE ARE! I've made the movie's iconic song into one about Amazon Prime. 🙂
(This is just how my brain works. I don't know what else to say LOL)
AND DID I ALSO HAVE BELLA TAKE THIS PIC OF ME WHILE HERE?!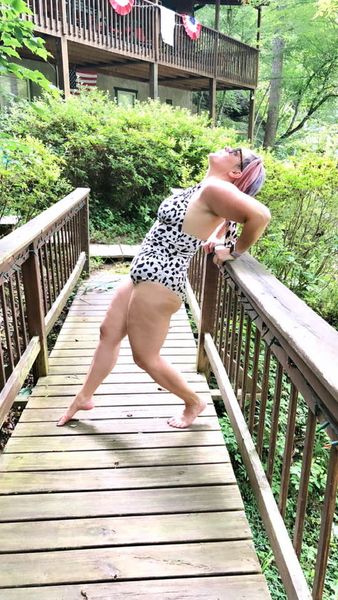 (I sure did LOL)
I KNOW I KNOW, the resemblance is uncanny. In my defense, our bridge height is MUCH higher than Baby's was, and I'm convinced she's waaay taller than me.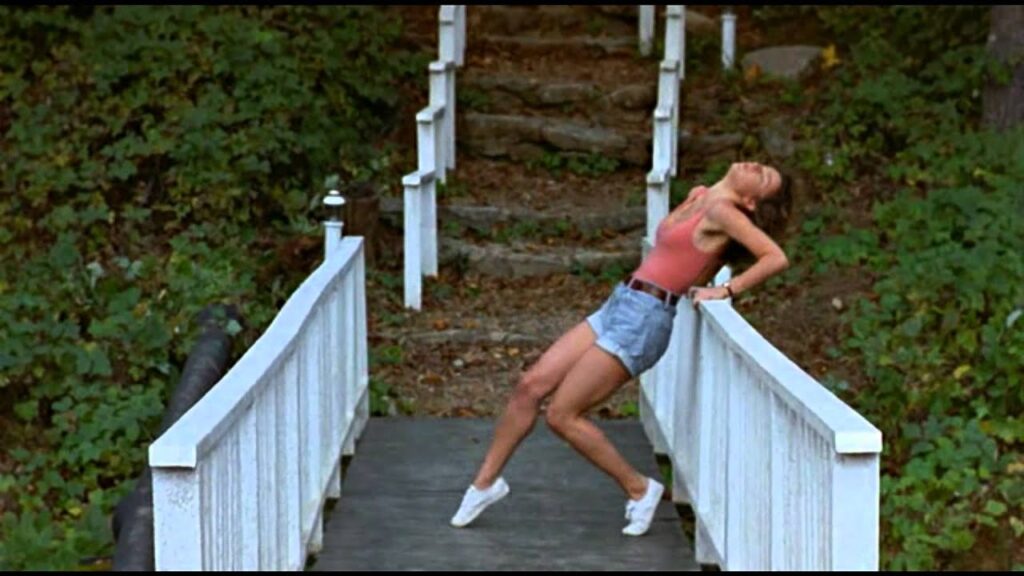 (Okay, fine, I looked it up and she's one inch taller than me. Whatever.)
But back to Amazon Prime Day…it's October 13th & 14th, so "days" I guess?! It's 2020; there are no rules anymore! But to shop it, you have to be a prime member! If you aren't yet, you can do a free trial between now and then by heading HERE: amazon.com/primeday !
AND YOU CAN PIN THIS IMAGE TO SAVE FOR LATER REFERENCE…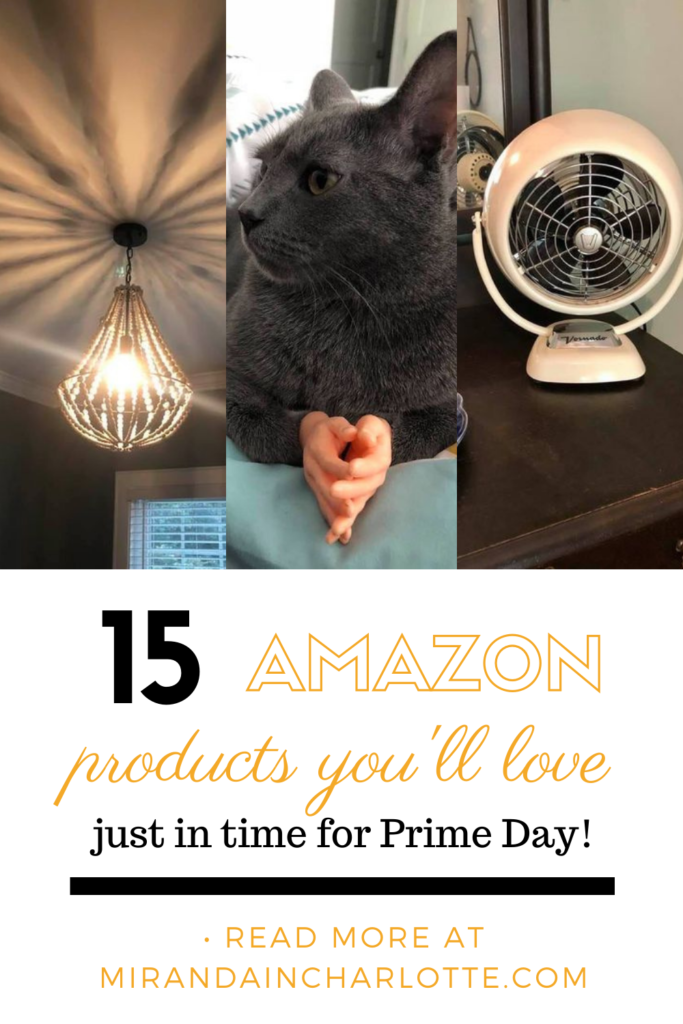 I'm going to be posting the best deals on those days, and even in the days leading up to them, as Amazon will be releasing deals early! If you're shopping for the holidays already, this is the time to strike! But THIS roundup below is for the things I've bought off Amazon recently, that yall are loving, and I need to get in one spot anyway! And these products might be lower on Prime Days (I'll keep yall posted), but inventory may be low, and that's always something to consider!
And as always, I must say, that anytime you shop through my links, I receive a small commission from Amazon, at no added cost to you! I am so grateful that you help keep the lights on around here! xo
No special order here…Just as things came to my mind:
These leggings are Lululemon dupes, and are just as good as the original. Actually, they're better, because they're a fraction of the Lulu price at around $30! They come in two lengths, capri and full, and three colors! I put on the joggers, and didn't take them off for three days (except to sleep)…that's how much I loved them! You can certainly pull up the full length to make them capris, and I'm TTS in a large! But I tried on, and loved, both!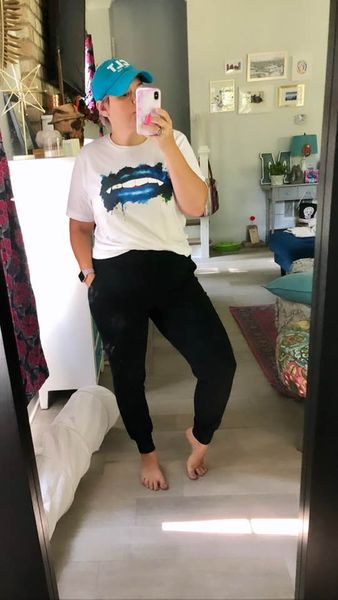 If you follow me on Instagram HERE, you've seen that I've been decorating my parents' house throughout their remodel! These floor lamps were a hit, with many of yall asking me "can I get the link?!" So here ya go! They're super sturdy, and look high-end, for a GREAT price!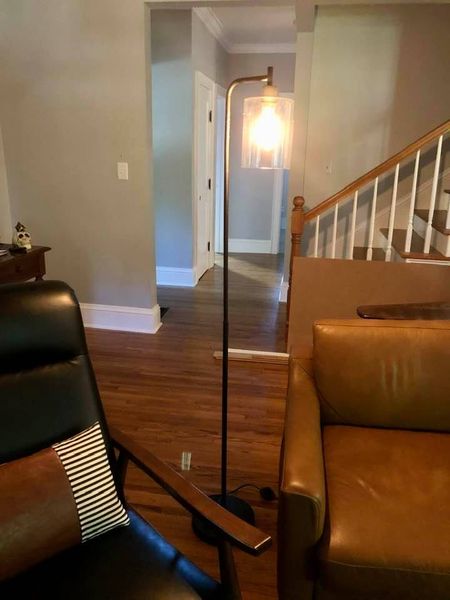 Another decor hit is this industrial shelving system! It's extremely well-made, and takes up lots of space on the wall! You can see how I styled it with keepsakes, and then practical items as well! This would look great in any room!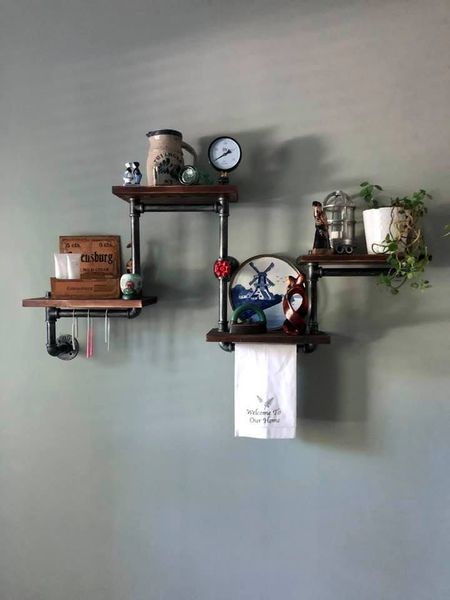 "Look it! It's freakin bats! I love Halloween. It's always Halloween in my soul." If you don't know who said that, look up Ava Ryan! She went viral for these words years ago, and I just love bats because of her, I think! These lightweight, bendable, plastic bats are so cute! You can see how I styled them! Pro tip: use painters tape to hang them, not the glue dots they come with! You get TONS in the package and I'm currently looking for another place in my house to put them!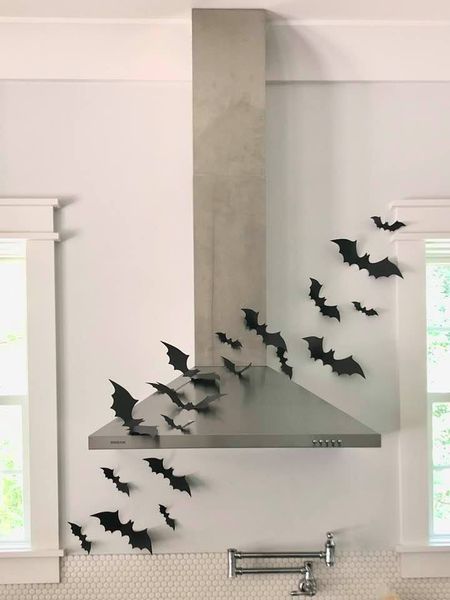 A peep told me about these outlet covers, and I was hooked! It's a sleeker look on the wall, and certainly hides the cords SO MUCH BETTER! If you are using extension cords, grab a few of these to make that mess look nice in your home!
Not the most glamorous thing to talk about, but I love my probiotics! Get your gut health in check with these, and thank me later! 😉 OR DON'T. I'll just say that things will be moving along better with these added to your daily intake!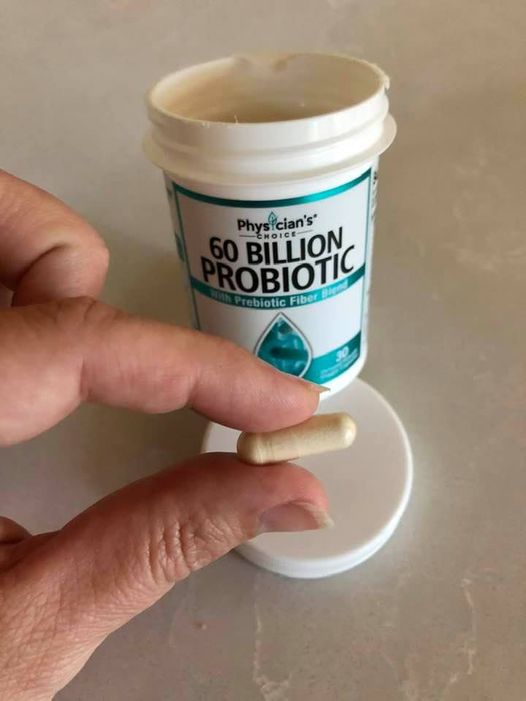 This gorgeous light is hanging in the Garden room in my parents' house, and it's so pretty, we comment on it every time we walk in. The wooden beads are so good, and the overall look is vintage industrial I'd say?! But honestly, this would look good with any decor in any house!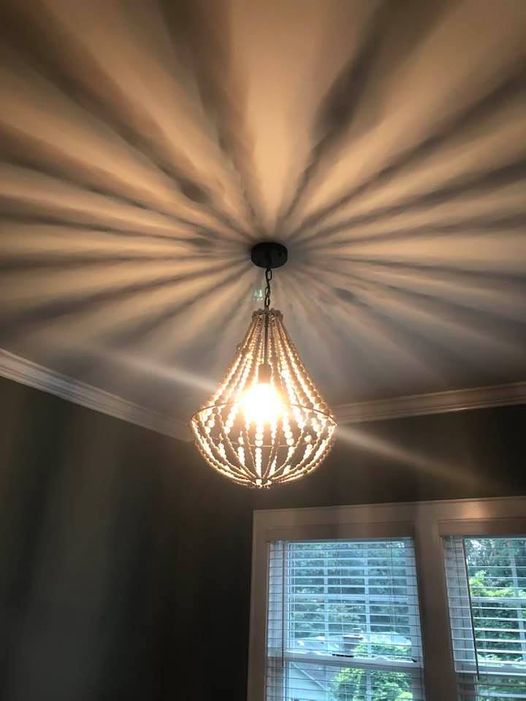 Vornado fans have FANS! And what I mean by that is, when I posted this fan in the Garden room, multiple people DMd me, "these are the best fans!" And my dad can attest to it, as he stayed in that room post his hip replacement surgery, and used the fan constantly! My mom doesn't like an overhead fan at night, but my dad does, so this was perfect! Two settings gives you choices, and it's got an awesome vintage look!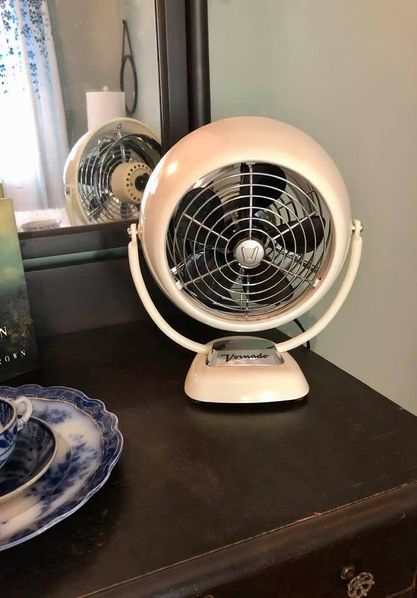 I don't know if you still have mosquitoes where you are, but WE STILL DO, and this thing has been a godsend! You just screw the butane tube from the bottom, slide a pad into the top of it, and then turn it on. It creates a 15'x15′ bubble of sorts, and you can actually enjoy the outdoors again! I take it EVERYWHERE, as Joshua and Lilly are mosquito magnets. This comes with the thermocell device AND multiple refills, so you'll be good to go for a while! Just turn it off when not in use!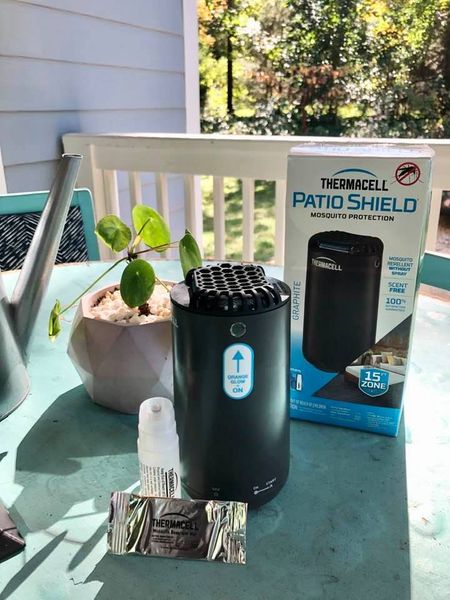 This is waaaaay up there with one of the best purchases of 2020! And I've purchased A LOT! This steamer is the BEST handheld one on the market! How do I know? Because I've bought THREE of the "supposed" best, and they're crap, hence why I love this one so much 🙂 It's small, so I can take it anywhere, it can be used vertically or horizontally, and IT DOESN'T SPIT!!! I'm telling you, you'll never iron again! Oh, and you can steam curtains, say, for your parents' newly remodeled house 😉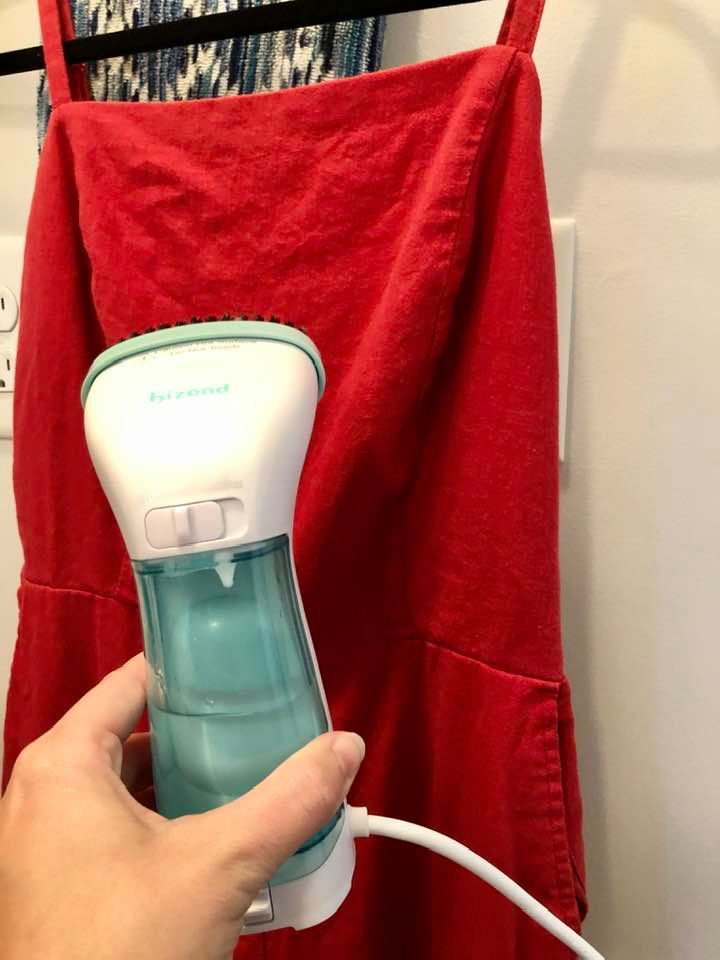 These are my 2020 bracelets, which are a Roxanne Assoulin rainbow brite dupe! I tend to fall in love HARD with an item or two, and wear it to death! Which makes these even better, because they've been worn so much, and haven't popped, broken, or even scuffed! They give color to every outfit, and I don't think they'll go out of style anytime soon (and see the price)?!!! FYI: I got style B!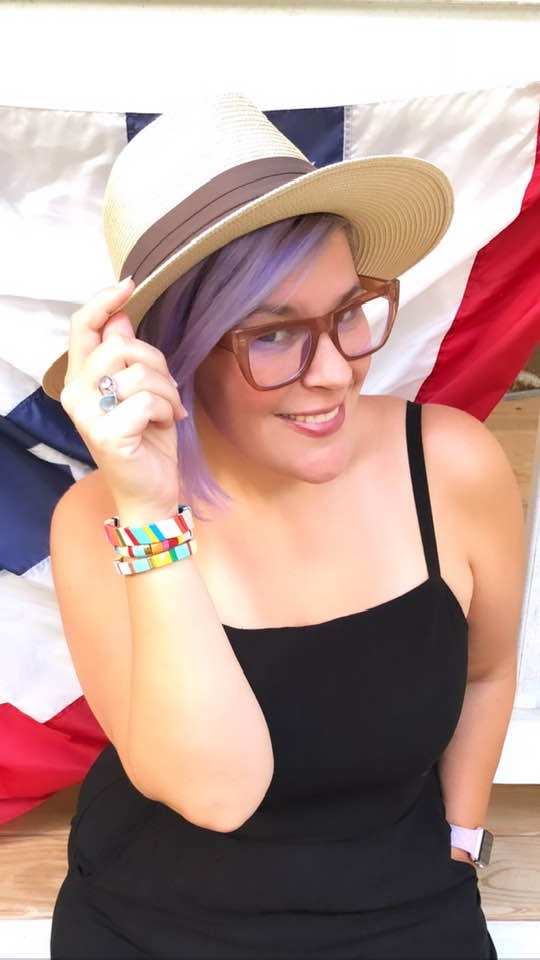 I'm not one to praise face/beauty stuff all that much, but this thing just feels GOOD all of the time! If you're a little stuffy, this rubbed on your face, can tend to break up the sinus issues a bit. I keep it in the fridge, and the cold rose quartz on your face can't be beat! I hear it does something to increase blood flow and collagen to help with anti-aging and wrinkles too! Use it with your favorite face oil, and fall in love! And it's not just for your face…you can use it to massage sore muscles!
Sometimes you just need a cup of tea (I don't drink coffee), and this is perfect! It's a single serve tea/coffee maker for your K cups, and comes in a rainbow of colors! It's super small and doesn't take up much space on my counter, but adds the pop of blue color it needed!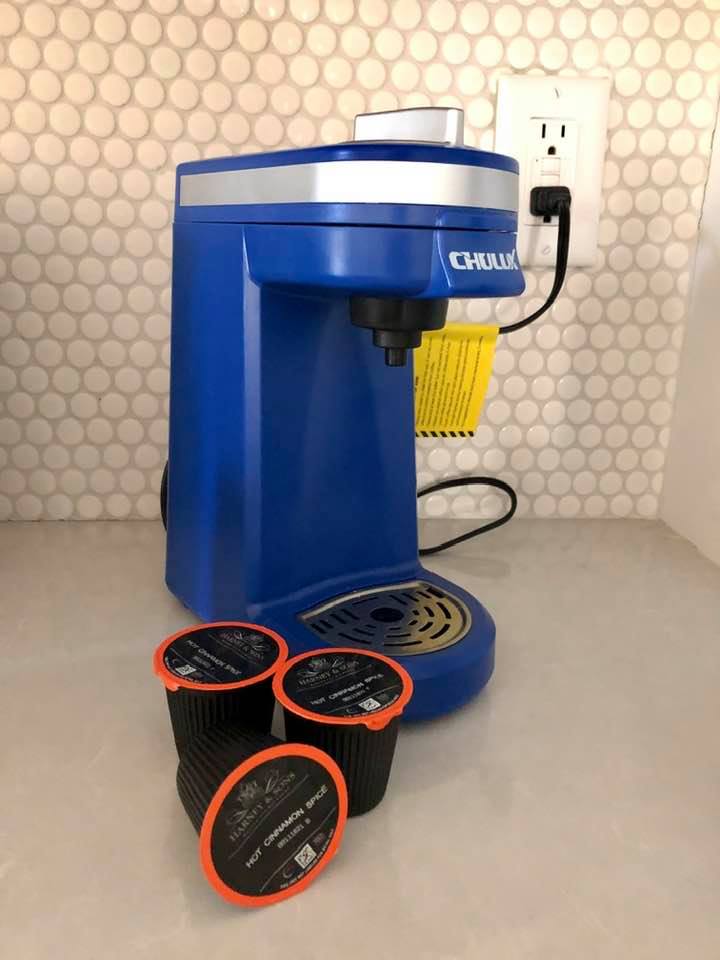 And here's my favorite tea: Harney & Sons Hot Cinnamon! If you like anything cinnamon spice, like a red hot, or hot tamale, etc, you will LOVE this tea! It clears me out, without being too spicy! I bought a 24 pack many months ago, and still haven't gone through them all, mainly because I'm terrible at sitting down and enjoying a cup. BUT WHEN I DO, I'm so happy! I'm going to prioritize that going forward, I swear!
Okay, so I had to include something that is purely fun, and has given our family a million laughs! My girls love them, but nothing makes us happier than putting them on our cats! GET SOME TINY HANDS (this is a pack of 10), and find something to giggle about in 2020! Yall, Wylie is over here, pondering about which purchases yall are eyeing for Prime Day! LOL!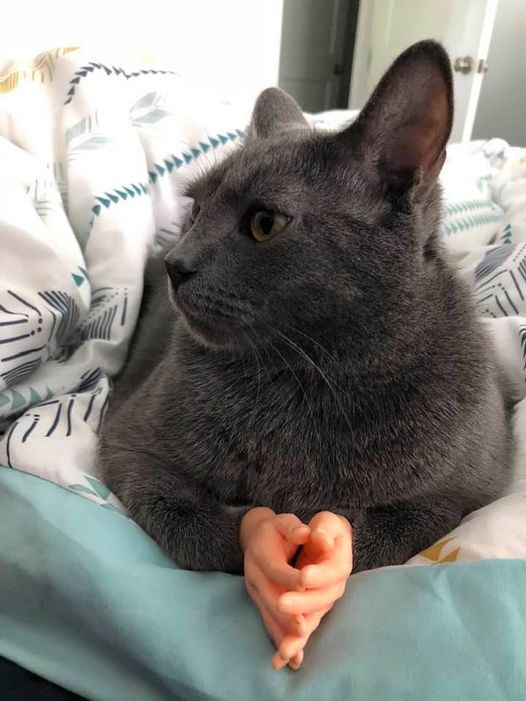 So that's it folks! I mean, I bought so many other things, but these are what's in my head as of right now! As always, if you need a link to something, just let me know, and I'll grab it for ya! But also, if you want to shop Amazon for anything ever, you can go through one of my links to get what you need, whether you're buying any of the stuff I linked or not! You can also save my Amazon Storefront link to your bookmark/home screen and access Amazon that way! That's a huge help to me, AND a way that I can keep creating content yall hopefully love and find useful!
And let's have some fun on Prime Day! Follow me on Instagram and watch my stories to get the latest deal alerts HERE: https://www.instagram.com/mirandainclt/
And if you've bought anything I've shared here and you love it, leave a comment!