I feel like a broken record at this point by saying this at the beginning of all of my blog posts (like THIS one and THIS one), but here's the deal. I understand that this summer is going to probably for sure look different than all of the other summers we've had before. And that may mean that you aren't going to step foot near a pool or beach, and may never even put on a bathing suit.
But based on my social media feed, half of my friends are currently at the beach, neighborhood pool, country club, etc. right now, so this post about bathing suit cover-ups couldn't be more timely, and I'm going to press on by giving yall the good finds! And if you are none of those places (like me, lol) anyone can sunbathe in their yards/a park, and a new cover-up did almost make me feel like I was at a resort (no it didn't, but a girl can dream HA)!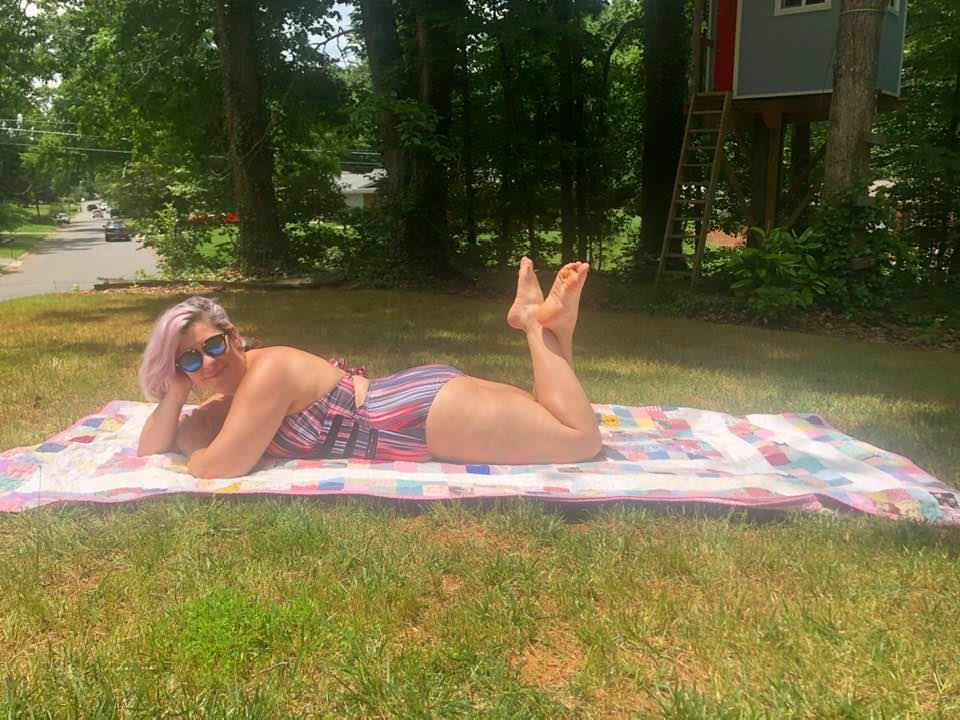 I got all of these cover-ups at Target and let's go over what I love about Target:
Free delivery for orders more than $35
Free drive up (order online and pickup without going in the store)
Free delivery (with Shipt membership) OR pay $9.99/order
5% off total order with Red Card (which if you have the debit one is amazing because it isn't a monthly credit card where you have to pay the bill. It's connected to your bank acct and the money gets debited like your debit card). You get SO MANY PERKS with your Red Card, including free shipping always, no minimum purchase required! Amongst a million other perks! Seriously, I've saved THOUSANDS of dollars with it!
I always suggest ordering online, to ensure they don't sell out, and then picking up your stuff or having it delivered, even if you love to browse the store. But I know many people aren't mindlessly browsing Target these days anyway.
Here are my stats:
5'2″
Size Large 10/12/14
(depends on the brand)
Size 30/31 in jeans
38D bra
Size 9 shoe
(has nothing to do with the try-on, but peeps are always curious)
I did a full try-on over on my Insta-stories, so if you want to see the cover-ups move on my body, you'll find them in the highlight bubble titled "Target Cover-Ups!" HERE, AND it will make sense why I'm posed the way I am in some of these pics lol!
Here's how to find what you want! Click on the purple title of the item above the picture I attached to get to Target's site! That way if you click on the pics to see them bigger, it won't take you to Target. I think that helps yall, instead of embedding the link in the pics?! LMK!
I think that's it! If you have any questions, let me know in the comments, or heck, let me know which one you loved! Also, I hope it goes without saying, and I'd think it's obvious, but I don't retouch ANY of my photos, or alter my body at all. I didn't even add the Paris filter. No photoshop EVER. This is just me. 🙂
As always, if you shop my affiliate links, I make a small commission, at no added cost to you whatsoever, but it's so helpful to me to keep this site running and keep bringing yall content!
Women's Crochet Trim Cover Up Dress – Xhilaration™ Black
Wearing a Large
Loves: the gold thread detailing, functioning tie at the waist, tie at the neck
Women's Woven Kaftan Cover Up Dress – Xhilaration™ Black Stripe
Wearing a Large
Loves: the black and white stripes, V-neck, length
Women's Striped Kimono Cover Up – Kona Sol™ Navy
Wearing a L/XL
Loves: the gorgeous print, very lightweight, can be worn with clothes too!
Women's Deep V Lace-Up Cover Up Dress – Xhilaration™ Black
Wearing a Large
Loves: super lightweight/almost sheer, pretty details at the bust and neck
Women's Crochet Insert Cover Up Dress – Kona Sol™
Wearing a Large (if in between, size down)
Loves: gorgeous detailing in the lace, fun tassels on the corners
Women's Pom Pom Trim Kaftan Cover Up – Xhilaration™ Black Floral Print
Wearing a Large
Loves: Everything! This is me in a cover-up: short, sassy, colorful, pom poms!
Women's Embroidered Trim Cover Up Dress – Kona Sol™
Wearing a Large (if between sizes, go up)
Loves: Very pretty, and felt most like a proper dress, which is why curtsying lol
Women's Knit Hooded Cover Up Tank Dress – Kona Sol™ Black
Wearing a large
Loves: the pocket to hold things, and the hood is cute!
Women's Tie Shoulder Midi Kaftan Cover Up – Kona Sol™ Black
Wearing a L/XL
Loves: You can make it as open or as closed as you want with the functioning ties as the waist and shoulders!
Women's Scalloped Mesh Lace-Up Cover Up Dress – Kona Sol™ White
Wearing a Large
Loves: The all-over stretchy lace pattern is gorgeous and totally see through which keeps you cool! The detail at the cleavage is pretty too!
Women's Botanical Print Midi Length Kaftan Cover Up – Kona Sol™
Wearing a Large
Loves: The pattern is sooooo pretty, as is the cut, and I love a tie waist. I wish this was a dress, and if it wasn't see through, I'd wear it everywhere!
PHEW!! THAT'S ALL SHE WROTE! Err, tried on…this time! It's hard to pick a favorite when they're all so good, and this was a fraction of them! So head to Target and see what other ones you may love even more!
but wait, there's more!
Last thing: I already did my Amazon bathing suit round-up for 2020, but there was a suit in there that some of yall are sleeping on, and I think it's because you didn't love the print I picked. And that's okay! I REALLY wanted this red stripe one from the JUMP, but they didn't have it in my size, so that's why I ordered the red leopard one. Anyway, I've been watching for it to come back in stock because I love the cut/fit so much, and maaaaaybe I ordered a couple more prints too?! 😉 I just HAD to show yall how good this suit was, and I know in these new prints/color combos, you'll get it now! So here they are…tell me they aren't great! You can head to my highlight bubble on IG "swimsuits '20" to see my full try-on, or skip to the end to see these three newest ones on my body in action!
Urchics Womens Sexy Halter Plunge One Piece Bathing Suit
Size: Large 12/14
Click on the pics for the links for each individual suit, but look at the other patterns and colors!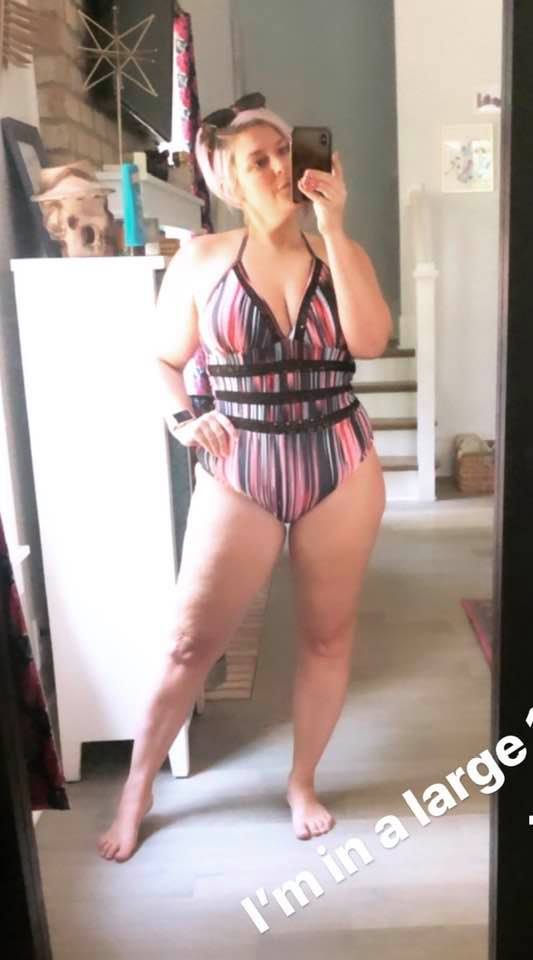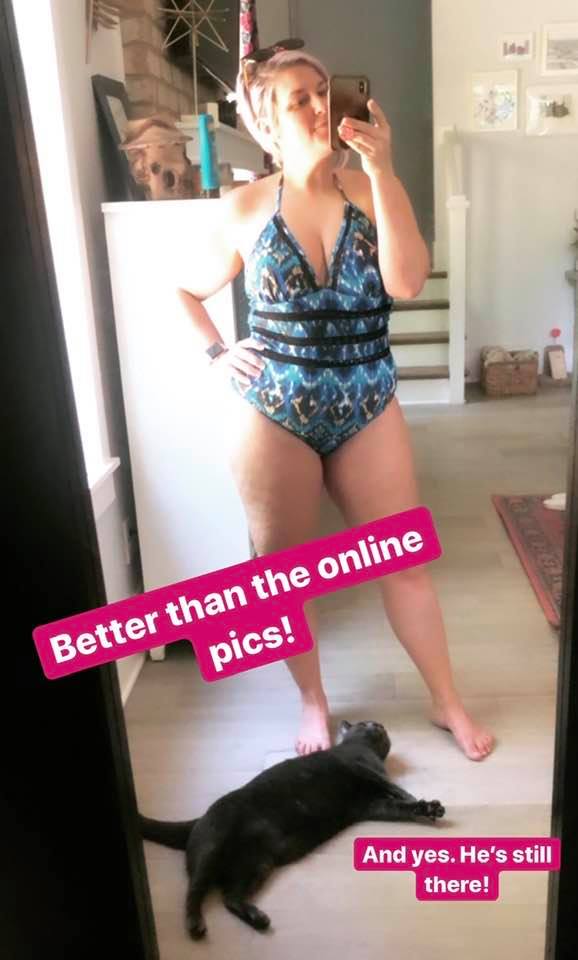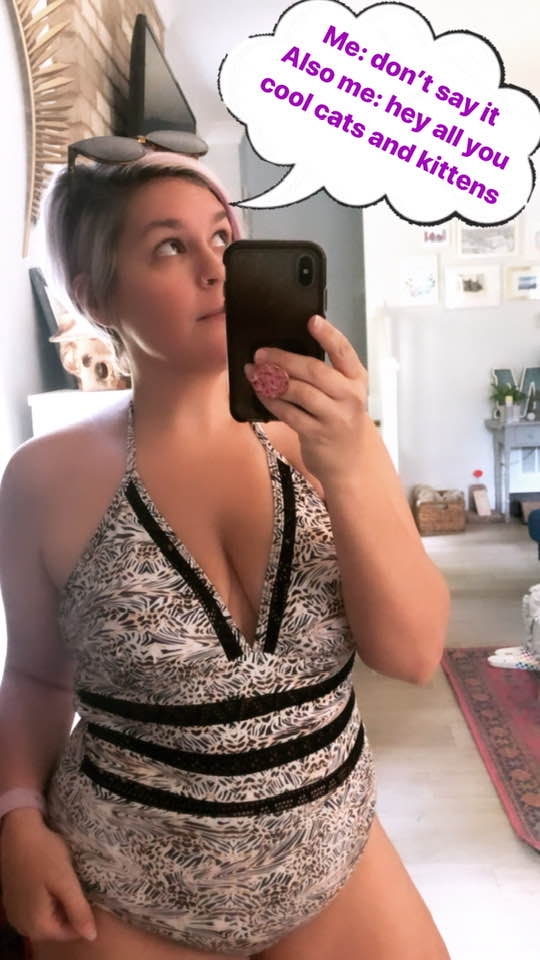 K, that's it for the cover-ups, and new bathing suits that I was dying to tell yall about! And don't forget to check out the Walmart tote post I did too, yall! At this point, I'd love if you would pin this graphic below to one of your Pinterest boards…THANK YOU SO MUCH! xoxo