Similar to the opening sentences of my Amazon bathing suit try-on post, I don't know when you or I will be hanging out at the pool or beach this summer. BUT, that's not necessarily what I use totes for if I'm being honest! One, yall know by now I don't even like the beach LOL! Yes, you can read about it HERE! And we've cancelled our Y membership temporarily, which was "our" pool access for the summer.
But listen, we have a few friends with pools, and believe me, I've already forewarned people that I'll be inviting myself to their homes to use their pool 😉
Seriously though, I don't care if I have a pool or not, because these totes will be used for far more than that, and way beyond this summer, for years to come! I love that I can shove totes into cramped spaces better than rigid luggage. Here's just some of the places they will/can go and ways they will/can be used:
Camping (I often use totes versus luggage to pack when we camp)
Our RV trip for Joshua's big run from Charlotte to Nashville (if you missed that announcement click HERE)
Teachers' gifts (they're always carrying a million things, so why not give them a great tote to haul all of the stuff in?!)
Day trips (we go to the mountains for day trips to get out of the house, and I can pack the quilt and stuff for picnics/hikes)
Lake weekends (luckily we can head to my parents' Lake Lure house, and we live in our bathing suits, cover-ups, and sweats…everything fits into a tote)
Keep one in the car (use it in the very back for emergency car stuff, first aid, etc. or in the back seat for easy access to stuff the kids always need)
Diaper/daycare bag (awesome bag to hold everything your baby/kiddo needs)
Work bag (Pile it all in no matter where you're headed, but especially if you're an essential worker in the medical field. They can take a beating!)
WHATEVER.YOU.NEED. (OR maybe just want?! Maybe you just love it, and the price is so damn good, and you're speaking into existence the pools to open up by getting a cute bag?! YO-FREAKING-LO)!!!
So basically what I'm saying is this…you do you. Get a bag if it makes you happy to do so! I need a few of them, one or two for the girls and me, and for their teachers' gifts, so that's awesome! Why?! Because if you spend $35 online at Walmart, delivery is FREE! If for some reason the item isn't available for delivery, no problem, you can order/pay online to ensure that it's not sold out, and then pick it up at your closest Walmart!
A few notes about how to shop the totes (poetry by Miranda lol):
1. Click the purple title above the picture to get to the link on the website
2. The price shown below the picture is as of right this second. It is subject to change, which means it can go up OR down (famous Walmart rollbacks). But none of the totes are more than $20 at full price, and most are less than $15. WOOT!
3. If anything is sold out, get an "in stock alert," and they'll email you when it's back in stock!
4. I make a small commission when you shop my affiliate links, but it's at no additional cost to you (I have to say this, even though yall already know this).
HERE ARE MY FAVORITE FINDS AND TOP PICKS, IN NO ORDER:
These next four totes are the same style, but just different patterns/color schemes! And I'm showing you them from a few different angles, so you can see what the totes look like on the inside, as far as pockets are concerned (obviously colors of liners are different)! But the loves are the same: pockets on the outside and inside, fully lined, tassels, magnetic closures, and rope handles!
Rope Handle Beach Tote with Magnetic Snap Button Closure
Additional love: the vibrant colors!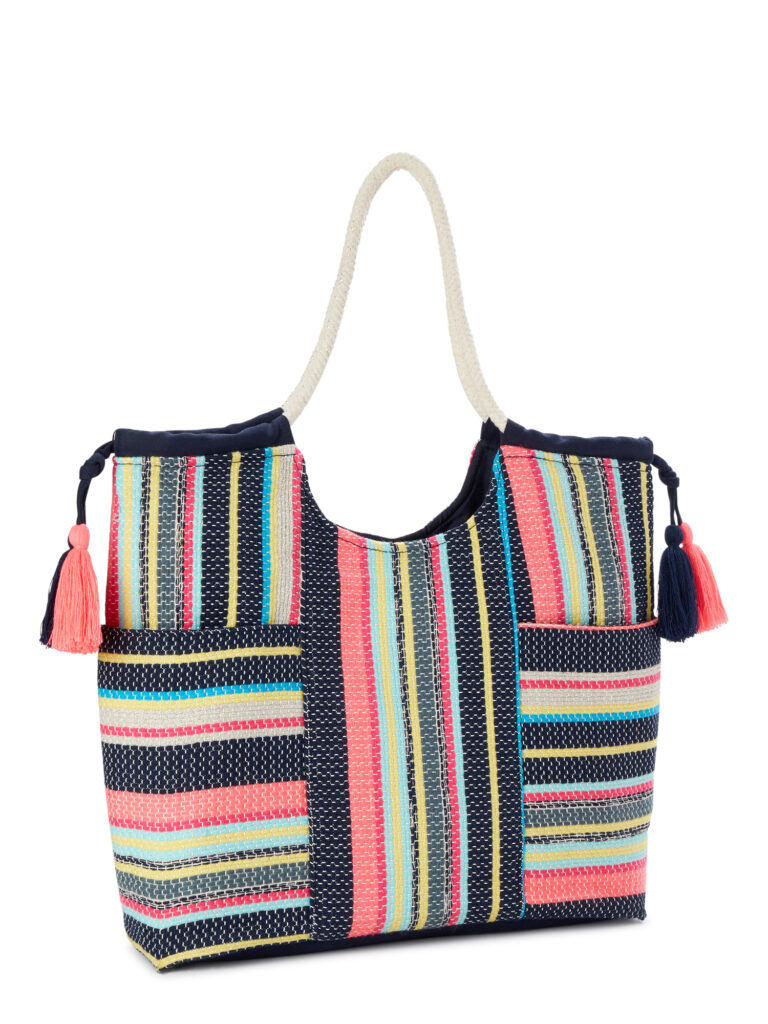 Rope Handle Beach Tote with Magnetic Snap Button Closure
Additional love: classic black and white colors and fun pattern!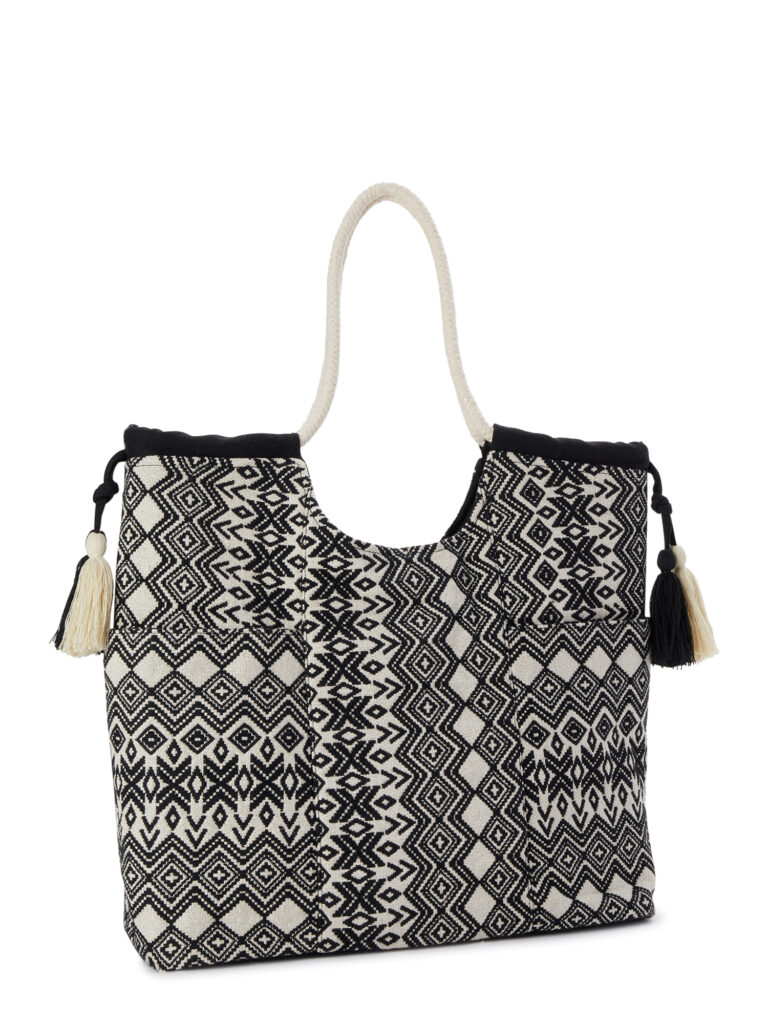 Rope Handle Beach Tote with Magnetic Snap Button Closure
Additional love: Obsessed with this Aztec print and pink lined top!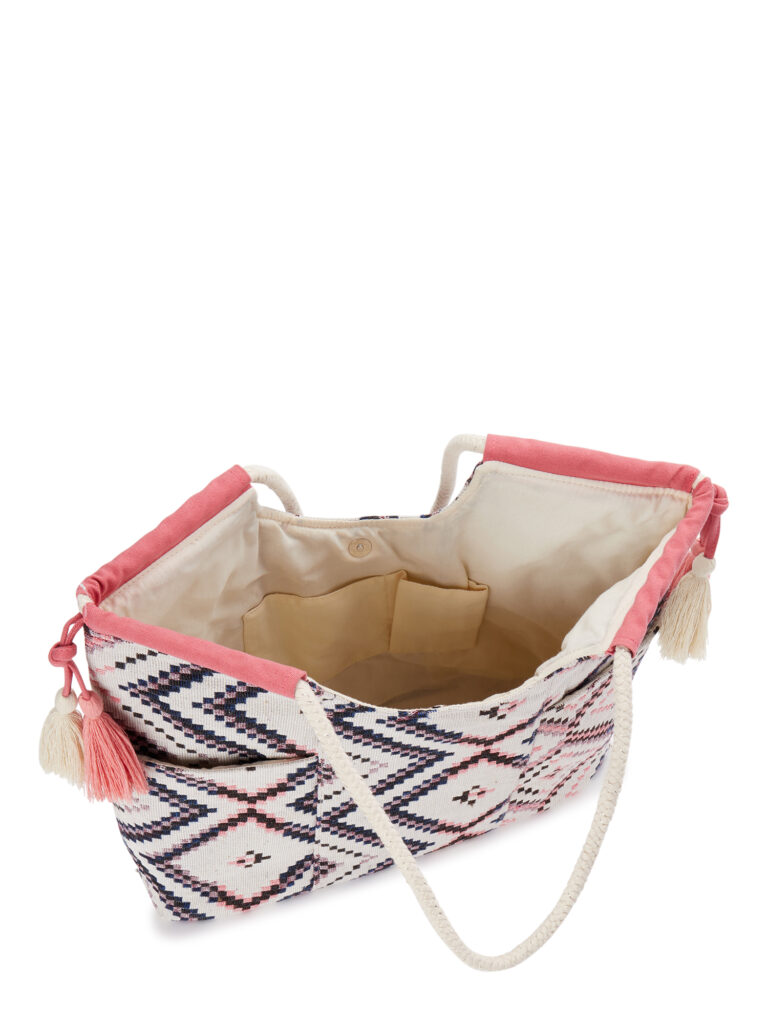 Rope Handle Beach Tote with Magnetic Snap Button Closure
Additional loves: this maritime navy blue and white stripe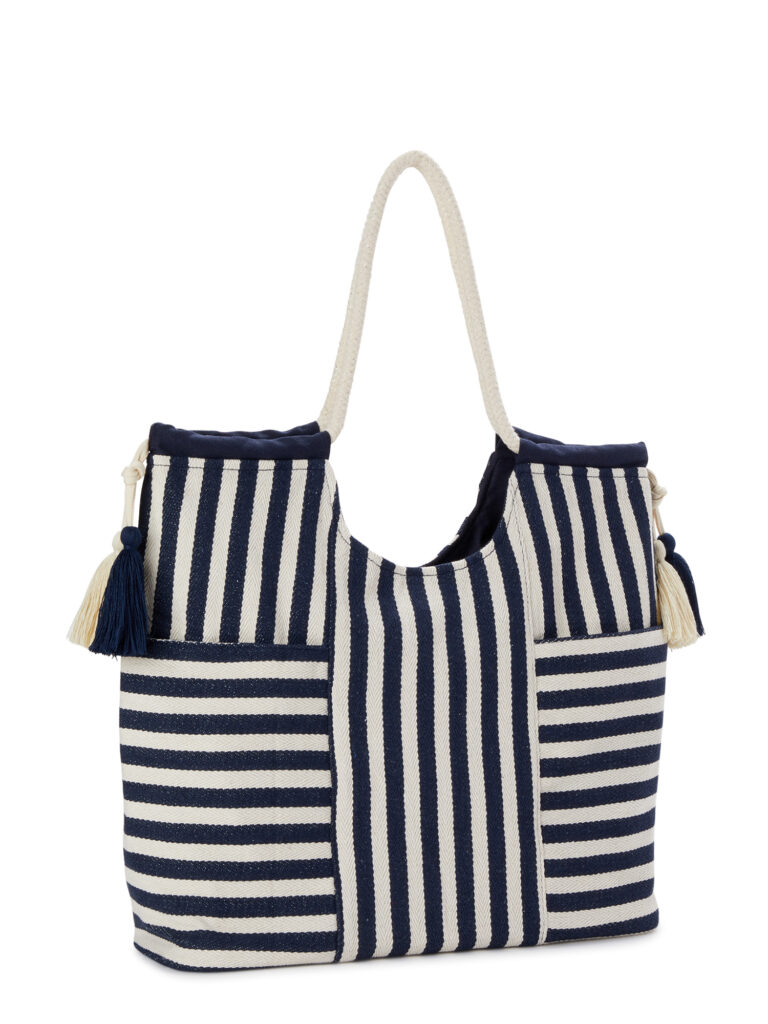 Now, onto the rest of the totes!!!
Embroidered Leaf Tote with Cotton Braided Rope Handles (SOLD OUT)
Loves: zipper on top, braided handles, gorgeous embroidered leaves, pom/tassel
Cotton Canvas Beach Bag
Loves: my mom gifted me with the LL Bean version, and this is such a great dupe, and I'm telling yall, GET THIS ONE! Click the link and find your favorite color! The price is unreal (no really, look at the price) and the quality is on point! If you listen to me say nothing else, listen to this.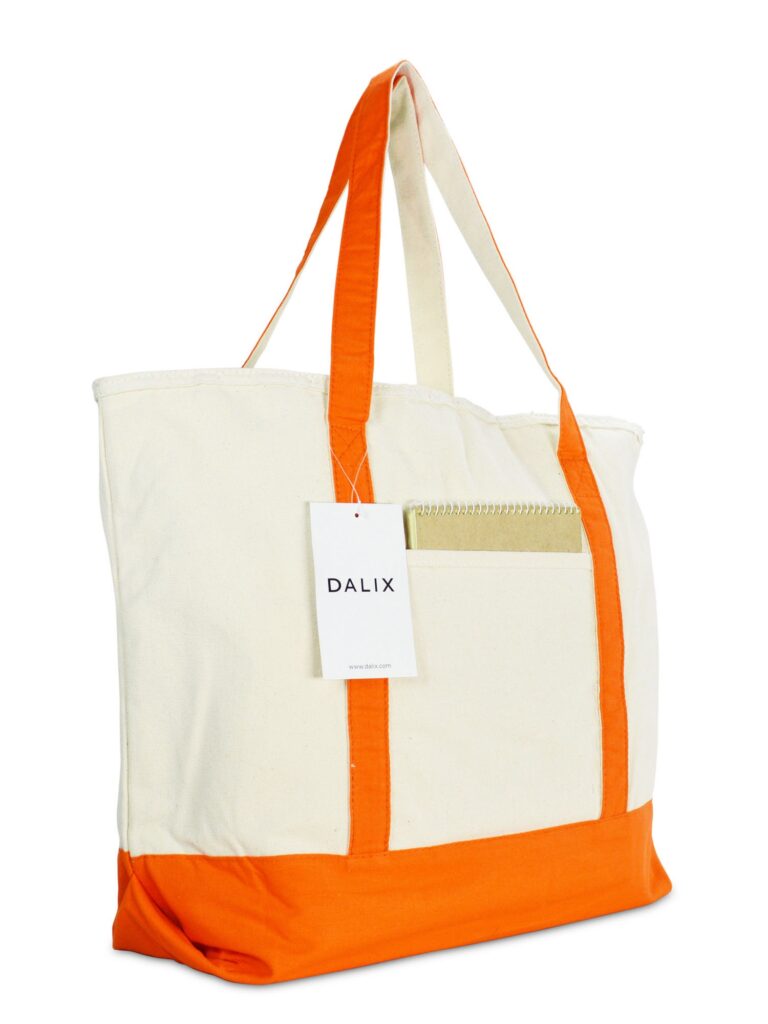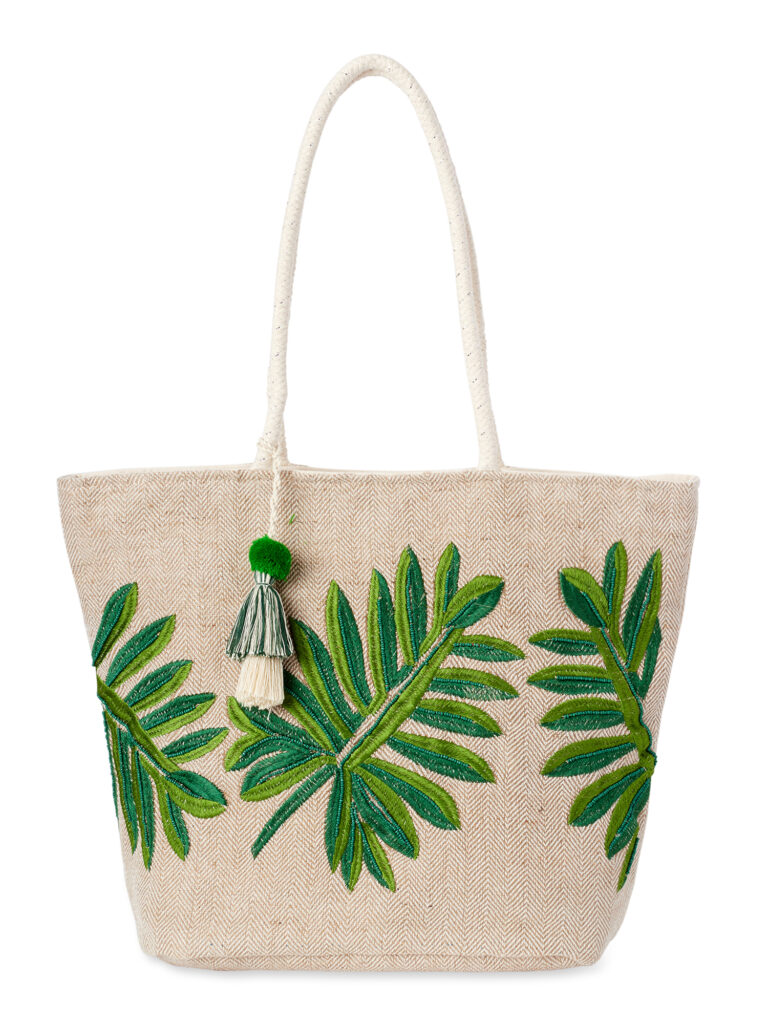 Black "Beach Bum" Large Straw Tote (SOLD OUT)
Loves: Bright colors against the black woven straw tote. Click on the link to see the fun patterned lining!!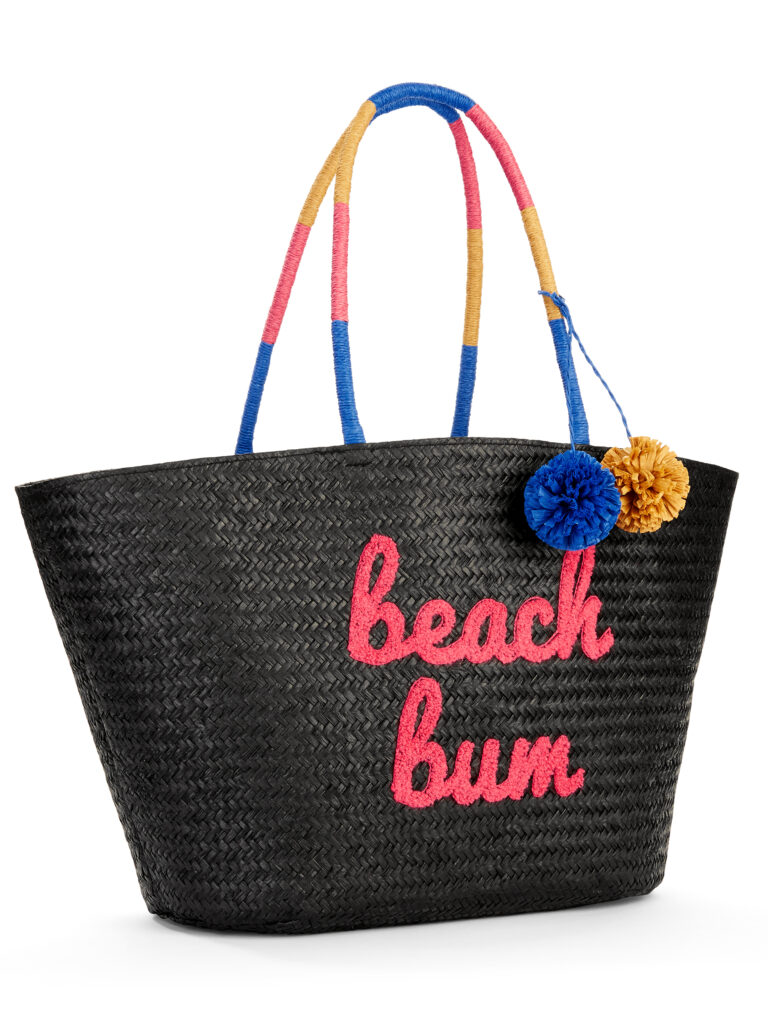 Straw Drawstring Bookbag
Loves: Convenience of a backpack, rope shoulder straps, fully lined, zipper pocket inside, handle for carrying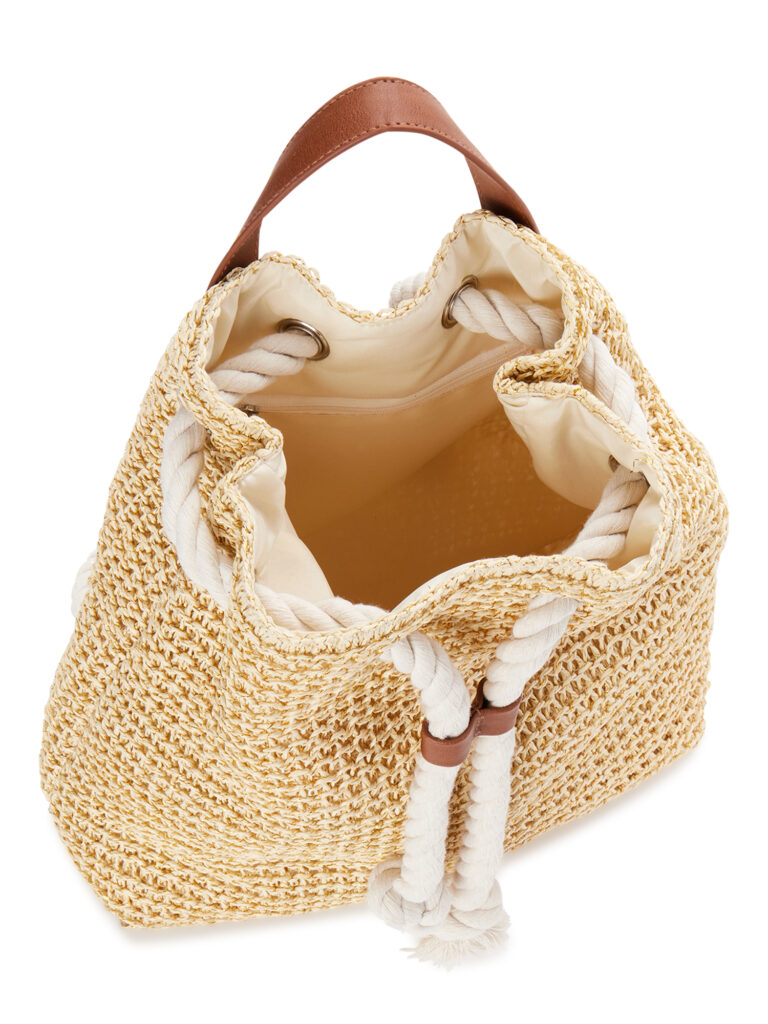 Straw Drawstring Bookbag with Stripes (SOLD OUT)
Loves: all the same as the backpack above, with the added navy stripes!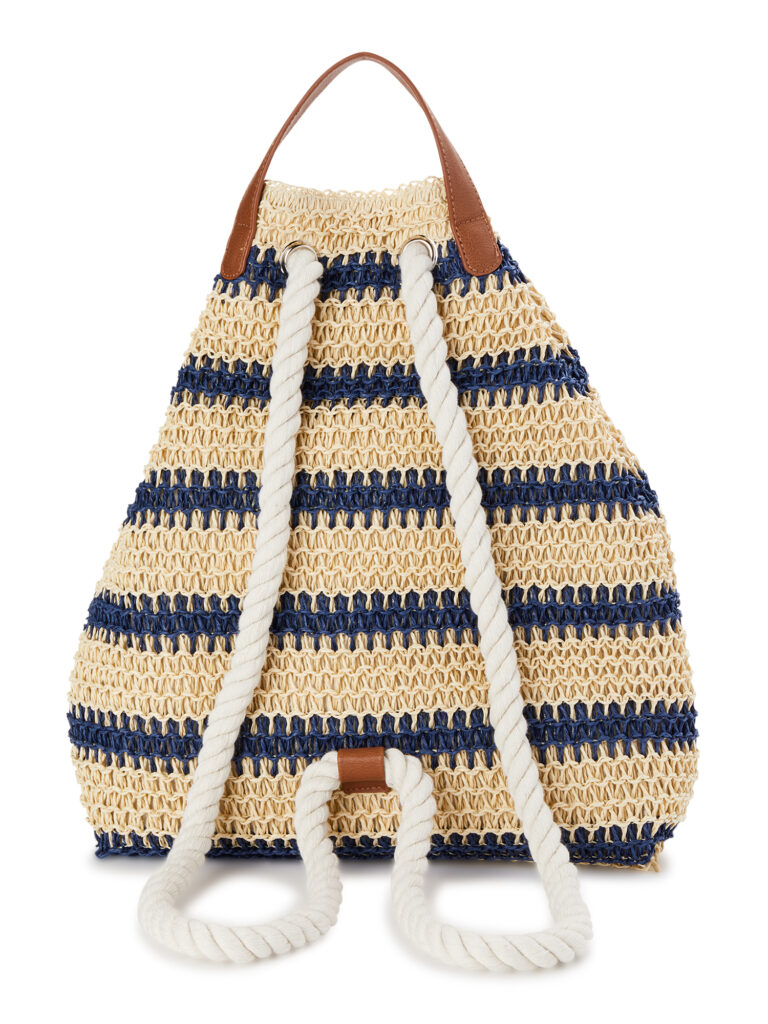 Magid Straw Circle Bag
Loves: the shape, the gorgeous colors, and the round handle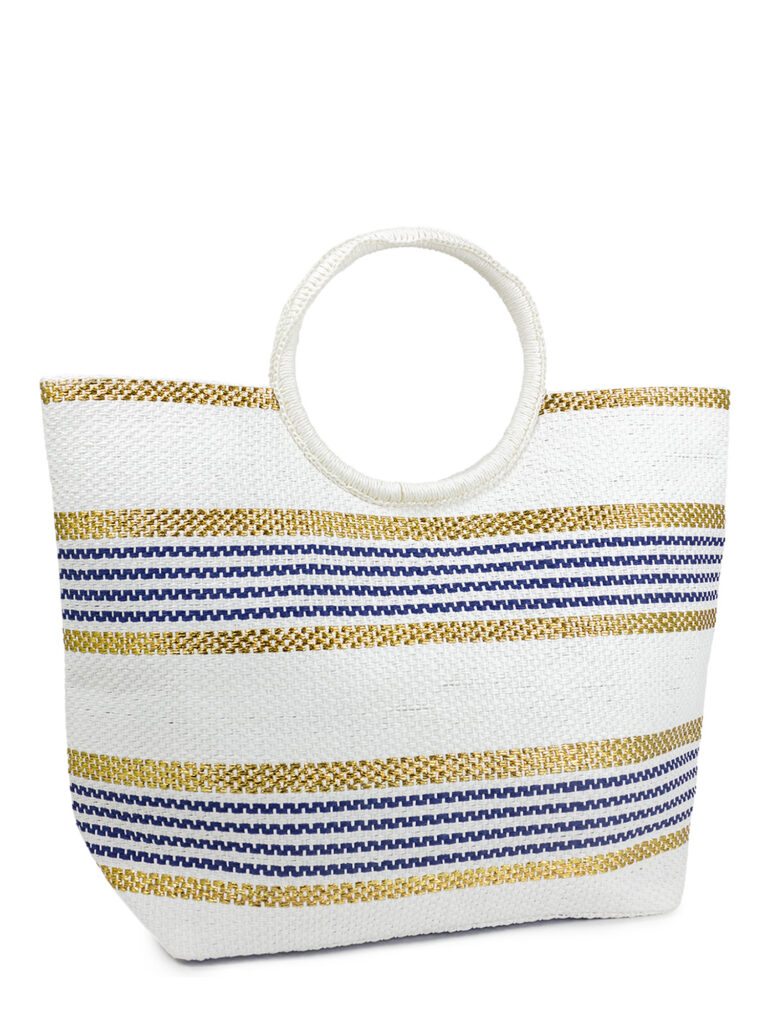 Twig & Arrow Pom Pom Straw Tote (SOLD OUT)
Loves: gorgeous detailing on the bag (click on the link and zoom in), pom pom, crochet trim, unlined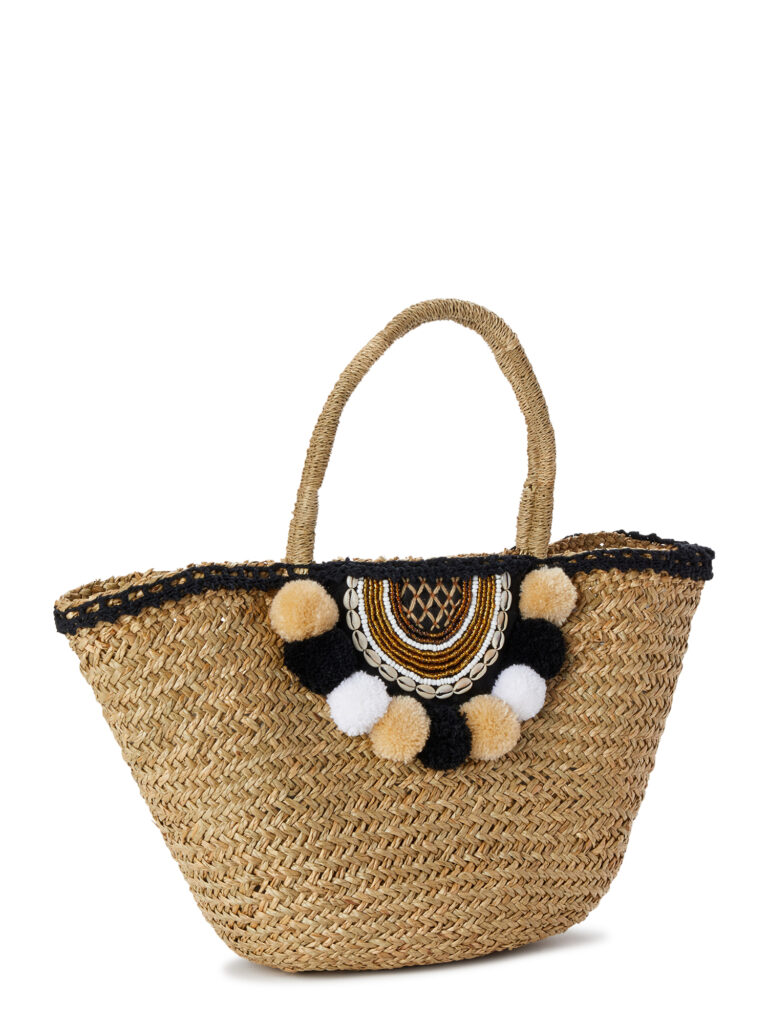 Multi Stripe Tassel-Accented Tote (SOLD OUT)
Loves: The vibrant colors, the tassels, the zipper on top, lining inside
Striped Straw Circle Tote with Inner Slip Pocket (SOLD OUT)
Loves: Everything. That's all.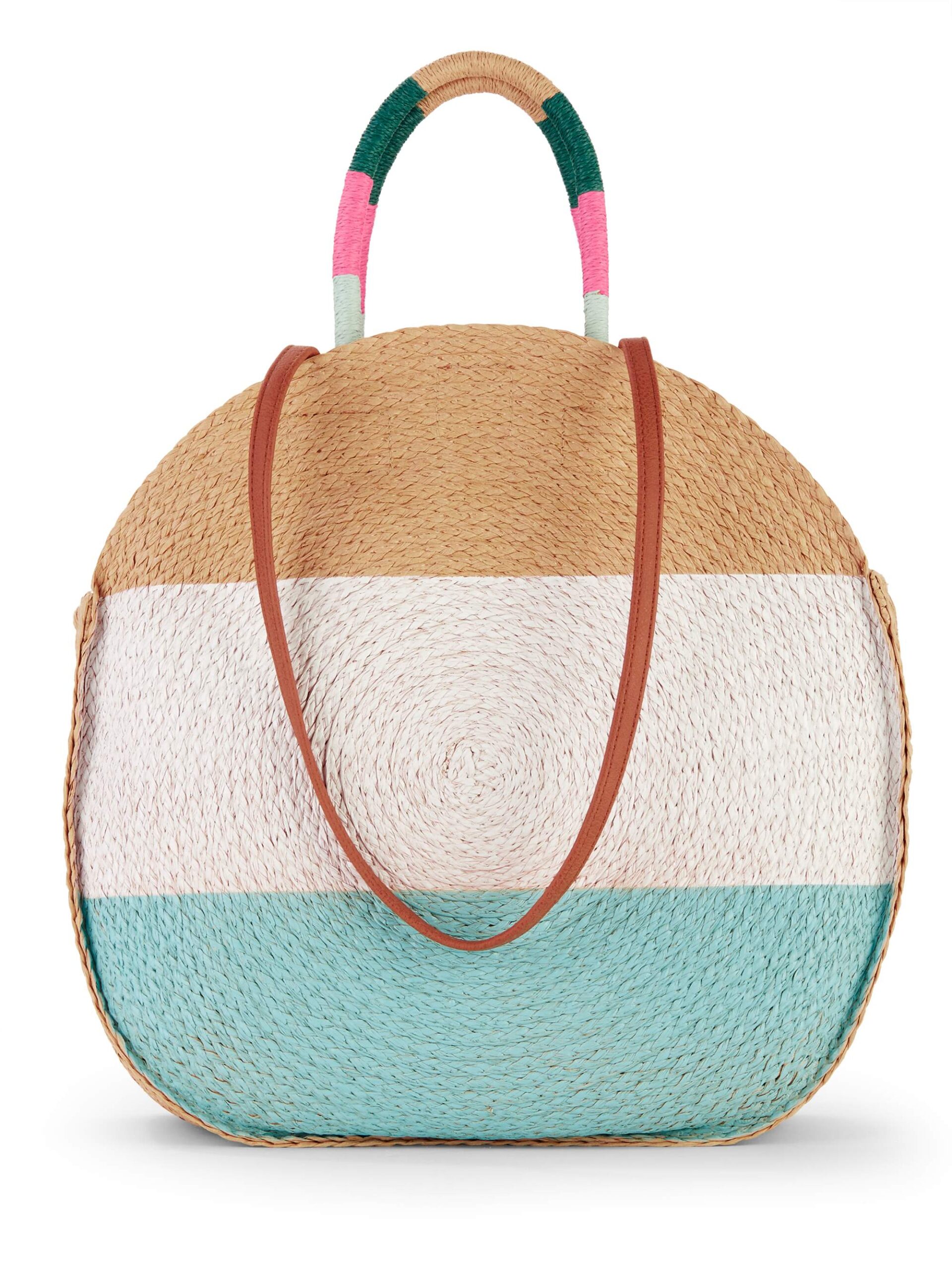 Striped Straw Circle Tote with Inner Slip Pocket (SOLD OUT)
Loves: Okay fine, I'll give you some lol! You can wear it over the shoulder or by the handles, there's a pocket inside, love the fun shape, the stripes. It's just the cutest bag, and I think everyone should have it simply to cheer themselves up! 🙂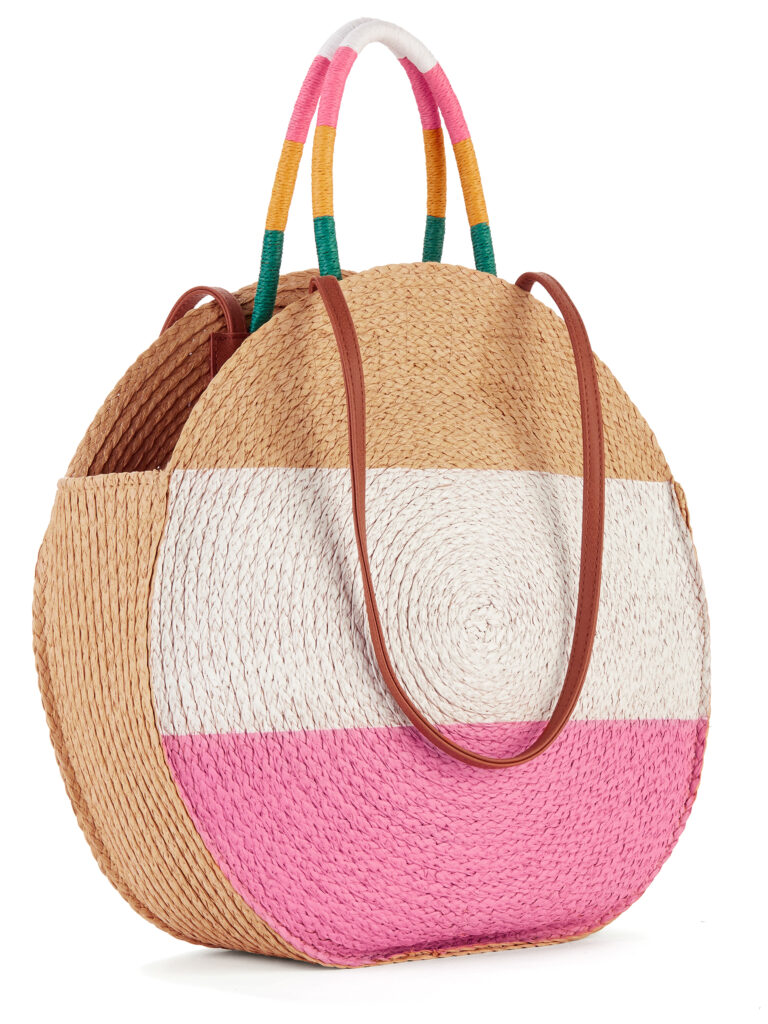 There ya have it folks!! My favorite totes from this season! I got one from Walmart last year that I LOVE, and carried just about everyday, and it held up beautifully. And I still carry it today! Filled it with stuff for the minis when I went to help Kristin with work stuff this past weekend! Seriously, what do I always say?! DON'T SLEEP ON WALMART 🙂
Let me know which ones you love and/or snag in the comments! Yall know how much I love to randomly give away gift cards to people who leave comments by now 😉
And if seeing all of these totes does get you in the mood to check out my bathing suit try-on, click HERE! And you can pin the graphic below to save this post to your Pinterest board for easy finding later! Totes MaGotes, yall!