The third guide is up for grabs! If you've missed the TEEN/TWEEN, HERE ya go, and then the FOR HIM is also up for your consumption HERE!
If you've followed me for any amount of time, you've probably seen me talk about Kristin, and her PLETHORA of beauty products. I giggle every time we travel together, or do spend-the-nights, and she sets out her array of beauty products, and I show up with my dry shampoo and toothpaste. We're just different when it comes to our faces, and that's OKAY!
People always ask me, "WHAT DOES SHE USE?!"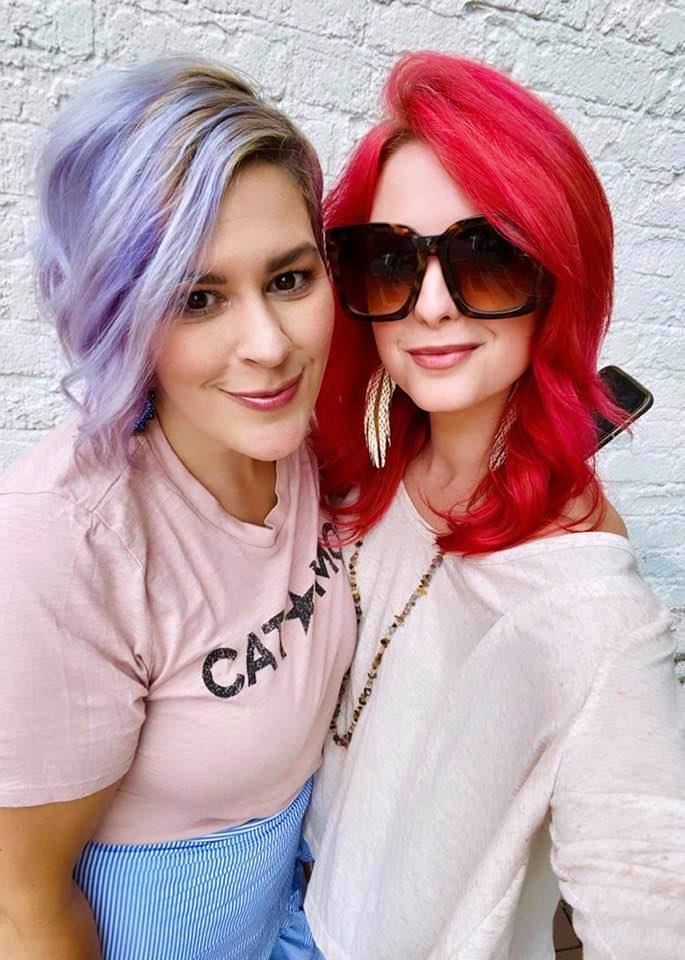 So guess what?! She sent me FIVE pages of links to Amazon products, all of which she's bought, used, and ultimately SWEARS BY. She also sent me a Sephora document, but I'm doing one at a time. This is A LOT of stuff, and I'm proud to say that I've used FIVE whole products on here 🙂
2020 has been TOUGH, to say the least. I know every penny you spend has been hard-earned, and well thought out. I don't take it lightly that yall trust our opinions, and choose to shop through me for the people you love the most! I'm honored, and in saying all of that, let's go over some housekeeping!
FAQs about shopping my guides:
-Easiest way to shop?
I always think it's easiest to shop from my blog posts on the computer (to prevent apps on your phone from stripping the cookies)! All links are in there, along with my reasons for why the product is great!
-Do you make commissions? How do I make sure you make commission?
Yes! Anything with a link will enable me to make a small commission, at no added cost to you at all! To ensure I get them, don't switch browsers (example, opening this on your phone, adding things to your cart, and then checking out on your computer). Either shop on the phone OR the computer, and check out as quickly as possible, as some links "time out."
-I like what you linked from Amazon, but I want to get something else from there? Can I use your link to still order those other items?
YES!!! Whether you buy anything I link or not, shopping Amazon "through" my links, still helps me out! So buy whatever from Amazon (even if it's not beauty), and know I'm super appreciative!
-Can I share these guides?!
ABSOLUTELY, YES! Please do! The best way to say "I appreciate this" is to share it on your social media platforms! Even if you don't buy a thing, it's soooooo helpful to share it (and it's free)!
I've broken the guide down into categories, just to make it seem not so long, but I do have 40+ items on the list! Surely, you'll find something you need, and can check that person off the list, ESPECIALLY IF THAT PERSON IS YOU! 🙂 I've also included a fun game in here to encourage you to read the whole thing! There's one gag gift in the guide (which is meant to be funny, although someone you know may love it lol), and if you leave me a comment *on this post* naming what it is, and share this post with your peeps (facebook, instagram, or pin the image all the way at the bottom), you'll be entered to win a $25 amazon gift card!
Let's start with hair and nails!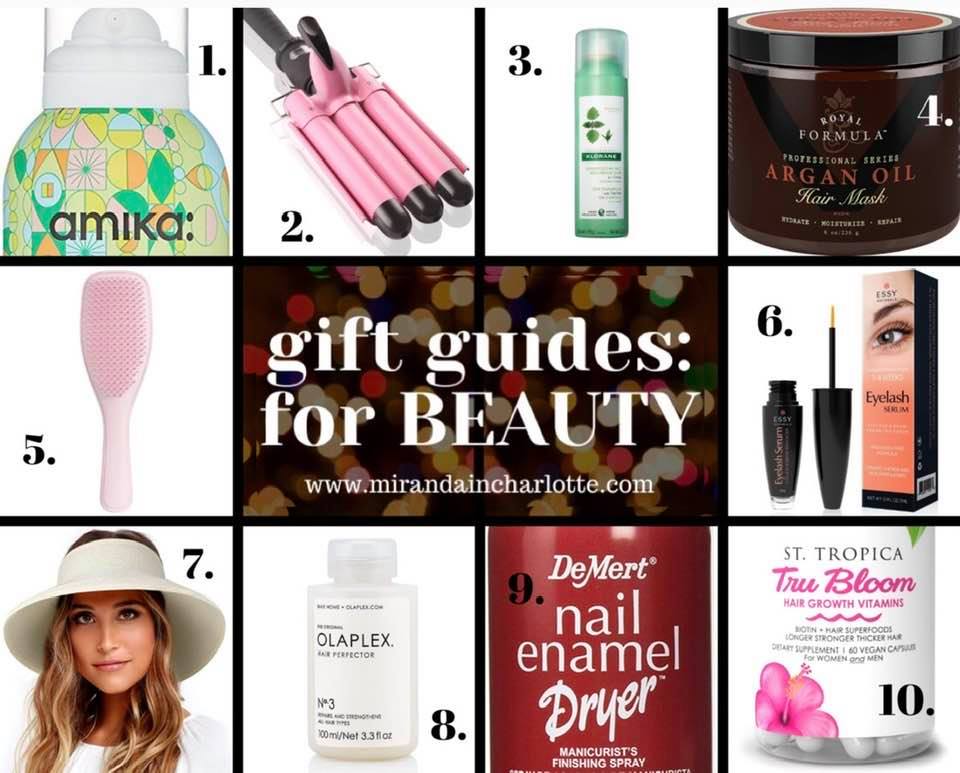 Amika spray

(for volume and texture) 2. 3

barrel iron

(for the perfect waves and a 1/3 of the time) 3. Klorane dry shampoo (paraben and sulfate free) 4.

Argan oil hair mask

(restores damaged and color-treated hair) 5.

Tangle hairbrush

(wet detangling hairbrush) 6.

Essy eyelash serum

(my current serum with awesome reviews) 7.

Straw hat

(rolls up for easy travel) 8.

Olaplex

(swear by this stuff for damaged hair) 9.

Nail enamel

(drying spray for painted nails) 10.

St Tropica hair vitamins

(promote hair growth)
These are all mostly straightforward but I will say that I've tried a few different lash serums, and this one has awesome reviews and great results, as I've know many friends who use it (and it's a fraction of the price of other companies). If you're looking to grow out your hair, these vitamins are known to do the trick! And the dry shampoo is rumored to be the best on the market, so there's that?!
The group is face masks and patches!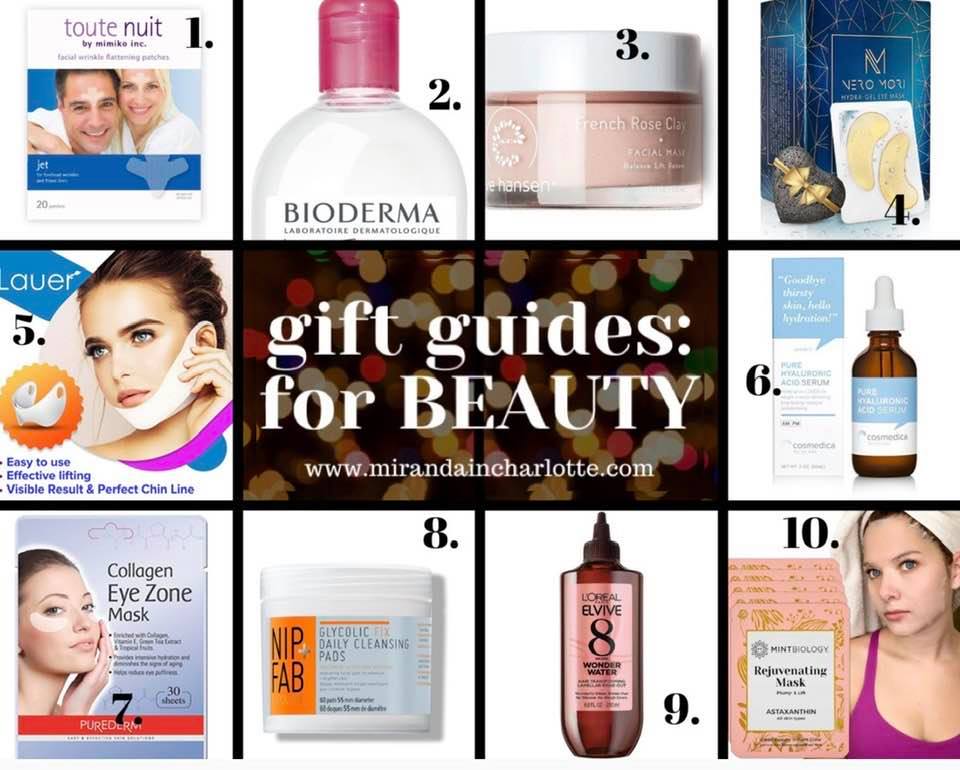 Toute Nuit face patches

(for the stubborn 11 lines) 2.

Bioderma water

(for removing makeup) 3.

French rose clay

(pore minimizer and skin exfoliating mask) 4.

Gold under eye patches

(for dark circles and anti-aging) 5.

Lauer chin straps

(lifting, firming and tightening skin) 6.

Hyarluronic acid serum

(hydration and moisture, not greasy) 7.

Collagen eye patches

(anti-aging and wrinkle reducer) 8.

Nip & Fab

(daily cleansing pads) 9.

L'Oreal Evolve 8

(rinse out moisturizing hair treatment) 10.

Korean face mask

(brightening and hydrating face sheets)
I did my best organizing these categories, but as I started to get into these collages, I realized that I mixed up a few things LOL! JUST GO WITH IT! The items and links are correct, at least, even if the L'Oreal hair rinse isn't in the hair grouping, and the hyaluronic acid isn't in the following group 😉 Anyway, back to the products above, Kristin has tried a lot of masks and patches and these items are her favorite on Amazon for sure, so snag them while you can!
In this section, it's lotions and potions 😉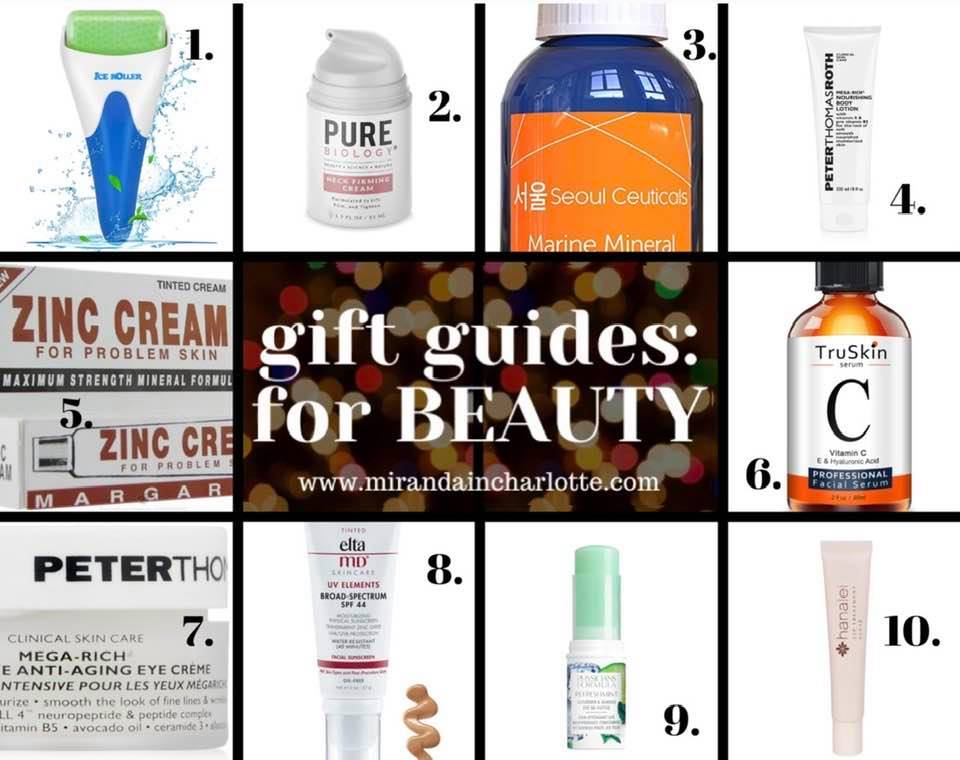 Ice roller

(use for puffiness, migraines, injuries) 2.

Pure Cream

(firming cream for the neck) 3.

Essence Korean skin care

(moisturizing face mist) 4.

Peter Thomas body lotion

(nourishing for dry skin) 5.

Zinc Cream

(for blemishes) 6.

Tru Skin Vitamin C

(antioxidant face serum) 7.

Peter Thomas eye cream

(intensive anti-aging) 8.

Elta MD moisturizer

(tinted sunscreen) 9.

Physicians Formula eye stick

(bamboo and cucumber depuffer) 10.

Hanalei lip treatment

(intense hydration & cruelty free)
I'm convinced these products are a big reason why Kristin's skin GLOWS. She doesn't skip skincare EVER, and it shows! I've never seen her have a pimple, and maybe it's the zinc cream?! It's all wizardry to me, but I'm here for watching it!
Time for tools (a few being makeup) and it's a random assortment for sure!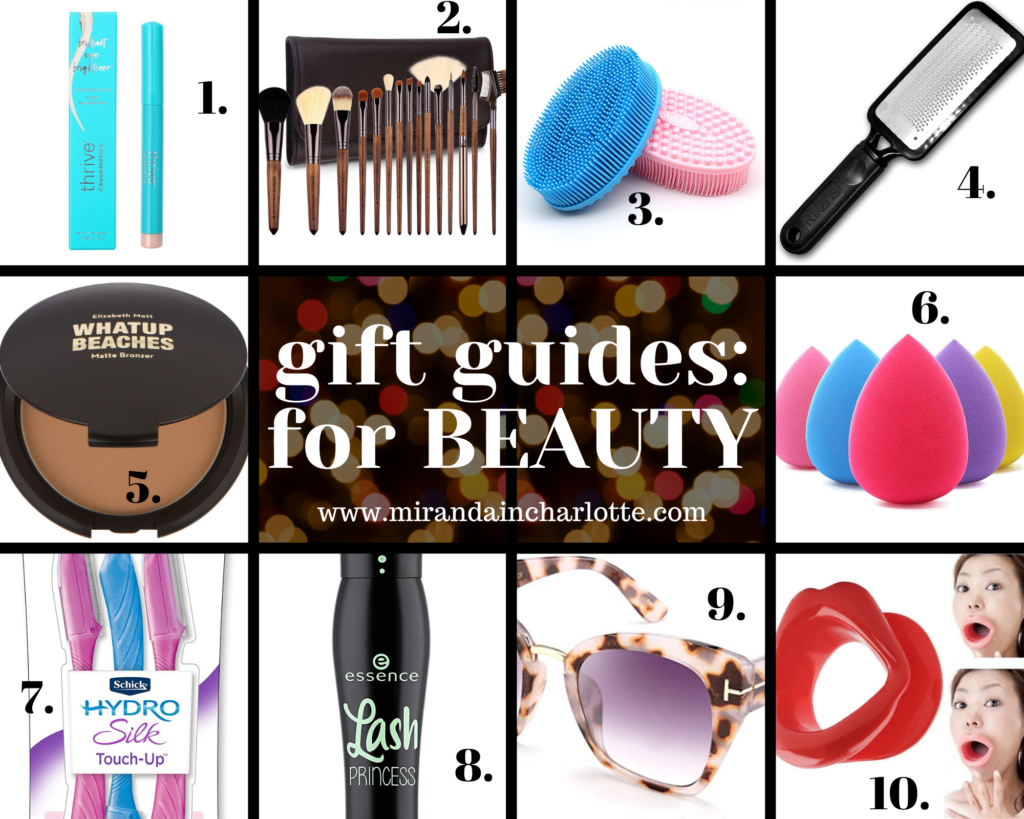 Thrive Brightening stick

(use around your eyes to brighten) 2.

Zoreya makeup brushes

(15 piece walnut brush set w vegan leather bag) 3.

Loofahs

(silicone body scrubber 2 pack) 4.

Callus remover

(foot file for at home pedicures) 5.

Whatup Beaches bronzer

(lightweight contour powder) 6.

Beauty blenders

(5 pack) 7.

Schick face razors

(for dermaplaing at home and tidying eyebrows) 8.

Essence mascara

(gluten and cruelty free) 9.

Leopard Sunglasses

(to prevent squinting, thus wrinkles) 10. Lip contraption (for muscle tightening, I SWEAR) Bwahhahahahaha!
This is a mixed bag FO SHO, with Kristin sharing a tiny bit of her favorite makeup products, and the brushes she swears by to apply them! These beauty blenders are a cult classic with everyone I know, and the sunglasses look good on so many faces! I love my TInkle razors, but I've heard that these Schick are even better, so I just snagged them! Last, but certainly not least, the gag gift is INSANE. Supposedly, you put it in your mouth, and bite down repeatedly to tighten your muscles. REPORT BACK if you get it LOL!
Alright, I hope yall LOVED Kristin's picks for her Amazon beauty round-up! I appreciate her sending me the links, since I know nearly NOTHING about skincare! And just for being a damn good and supportive friend, who wants these guides to be helpful to yall (and me)!
More guides coming still! The FOR HER, is currently in the works, and if you love Sephora, here's that guide!
Don't forget to enter the giveaway! And please pin this image below!