Time for gift guide number TWO! If you missed my first one, the TEEN/TWEEN one, you can check it out HERE! And I've done two beauty guides….Amazon beauty is HERE, and Sephora is HERE!
But this one is all about the MEN! We're talking hubby, boyfriend, father-in-law, grandpa, brother, nephew, cousin, coworker, boss, etc.! Think of the dudes in your life, and on your list. I find this to be a REALLY tough demographic sometimes, and I default to the same things over and over again. But with my bestie's help (shout-out to Kristin Timmerman), and polling a few guys of different ages in my life, I think this is a GREAT list! And honestly, check out the teen guide too, as there were so many things on it, that work for this demo!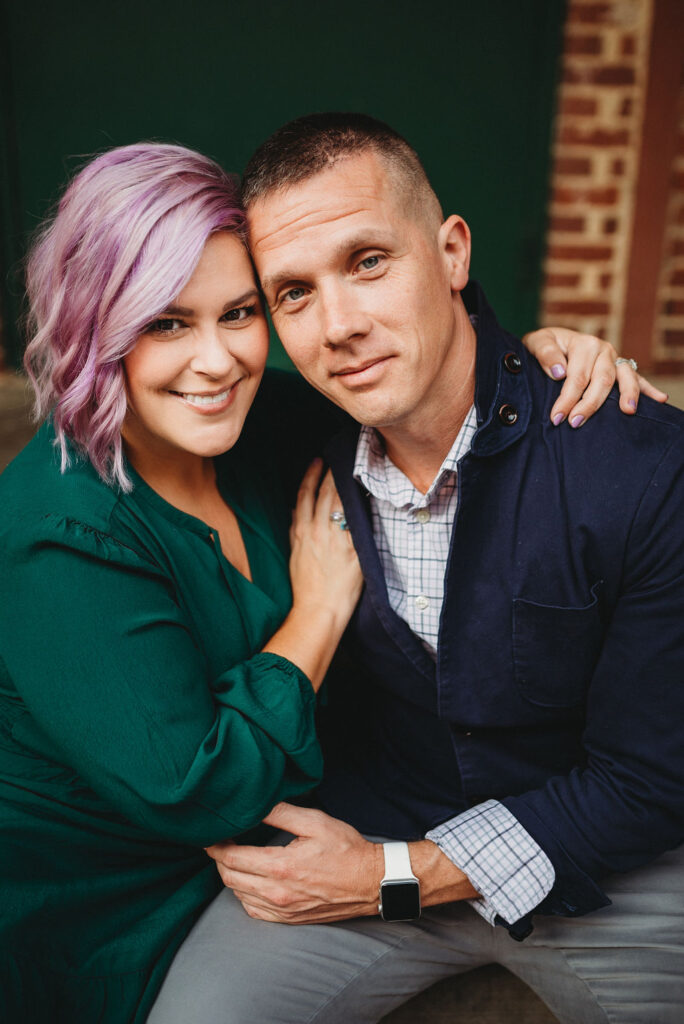 Let's talk how these work! I basically scour the Internet, take screen shots, poll people, ask my friends/kids/family, etc. for months to compile gifts that I think people you're shopping for will want this holiday season. After I get ideas, I start reading reviews to find the best option for yall! Example, there are LOTS of pressure washers for sale, but I take the time to research brands, read reviews, look at customers' pictures, compare prices, and so on. I genuinely try to bring you content and products that I can stand behind so yall are pleased with your purchases.
2020 has been TOUGH, to say the least. I know every penny you spend has been hard-earned, and well thought out. I don't take it lightly that yall trust my opinions, and choose to shop through me for the people you love the most! I'm honored, and in saying all of that, let's go over some housekeeping!
FAQs about shopping my guides:
-Easiest way to shop?
I always think it's easiest to shop from my blog posts on the computer (to prevent apps on your phone from stripping the cookies)! All links are in there, along with my reasons for why the product is great!
-Do you make commissions? How do I make sure you make commission?
Yes! Anything with a link will enable me to make a small commission, at no added cost to you at all! To ensure I get them, don't switch browsers (example, opening this on your phone, adding things to your cart, and then checking out on your computer). Either shop on the phone OR the computer, and check out as quickly as possible, as some links "time out."
-I like what you linked from Nike, but I want to get something else from there? Can I use your link to still order those other items?
YES!!! Whether you buy anything I link or not, shopping the stores "through" my links, still helps me out! So buy whatever from wherever, and know I'm super appreciative! I have a variety of stores in these guides, so you may find a place you planned on shopping from anyway!
-Can I share these guides?!
ABSOLUTELY, YES! Please do! The best way to say "I appreciate this" is to share it on your social media platforms! Even if you don't buy a thing, it's soooooo helpful to share it (and it's free)!
I've broken the guide down into categories, just to make it seem not so long, but I do have 40+ items on the list! Surely, you'll find something you need, and can check that person off the list! I've also included a fun game in here to encourage you to read the whole thing! There's one gag gift in the guide (which is meant to be funny, although someone you know may love it lol), and if you leave me a comment *on this post* naming what it is, and share this post with your peeps (facebook, instagram, or pin the image all the way at the bottom), you'll be entered to win a $25 amazon gift card!
Let's get to it!!
First up: tools and car items!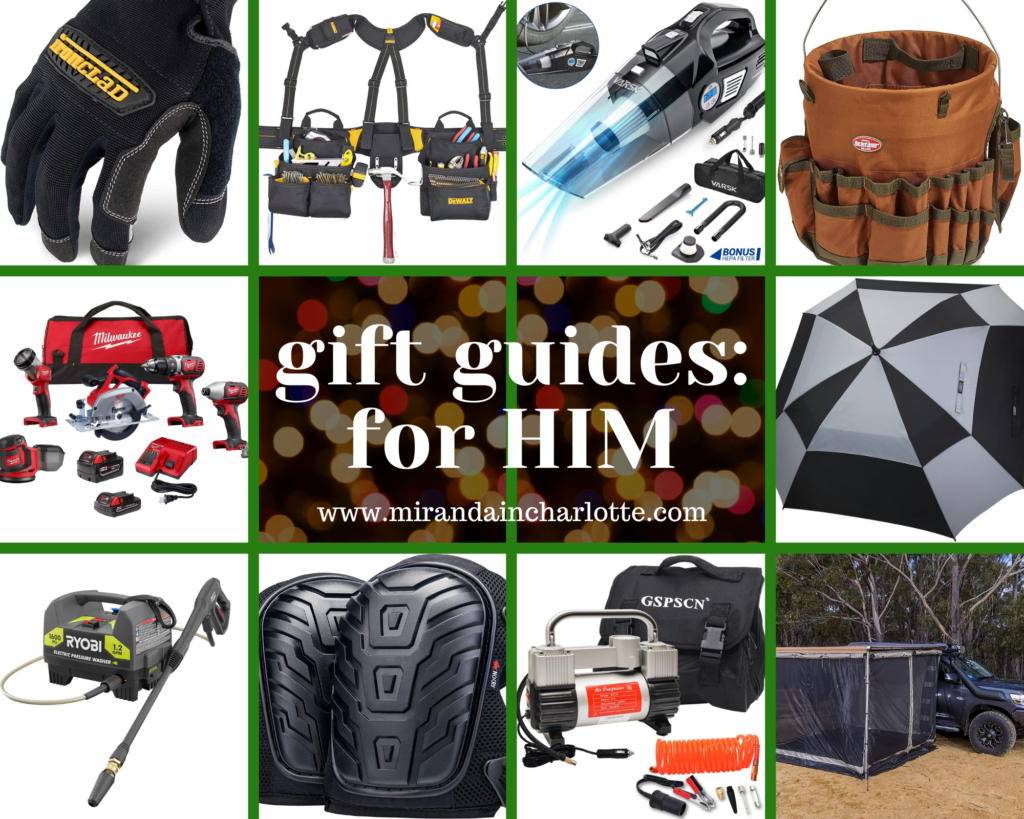 Ironclad Work Gloves

(heavy duty, but still comfortable) 2.

DeWalt tool belt

(with suspenders and lots of carrying capacity) 3.

Car Vacuum

(strong suction for a portable car vac and lots of accessories) 4.

Bucket Boss

(organizer for garage, car, etc and handle for carrying) 5.

Milwaukee tools

(drill, impact driver, sander, saw, flashlight, batteries) 6.

Umbrella

(it's HUGE and great for families, golf, walking to work, etc., lots of color options) 7.

Ryobi pressure washer

(portable with great power) 8.

No Cry professional knee pads

(durable, comfortable and adjustable) 9.

Air Compressor

(inflate tires, air mattresses, etc., portable enough to keep in car) 10.

ARB Awning

and

Awning room

(easily attaches to roof rack, and gives you an extra "room"…think camping, tailgating, just because)!
I don't know about the guys in your life, but my husband is OBSESSED with his tools and his car, so I lumped those two things together! There are super practical items in this round-up, so I don't think you can go wrong with any of them! Joshua LOVES his Milwaukee tools, and has this set, plus their blower, roll away case, and much more! All of the batteries work on each tool, and you can charge one while using the other, so it's always ready! The awning is what Joshua is asking for right now! It attaches to the roof rack, and basically gives us a shade wherever we go, and a place to sit underneath…protected from rain and sun. Then the awning room is bought separately, and gives us an extra room, complete with a floor, screens, and/or solid sides for sleeping while camping!
Onto sports, fitness, and the outdoors!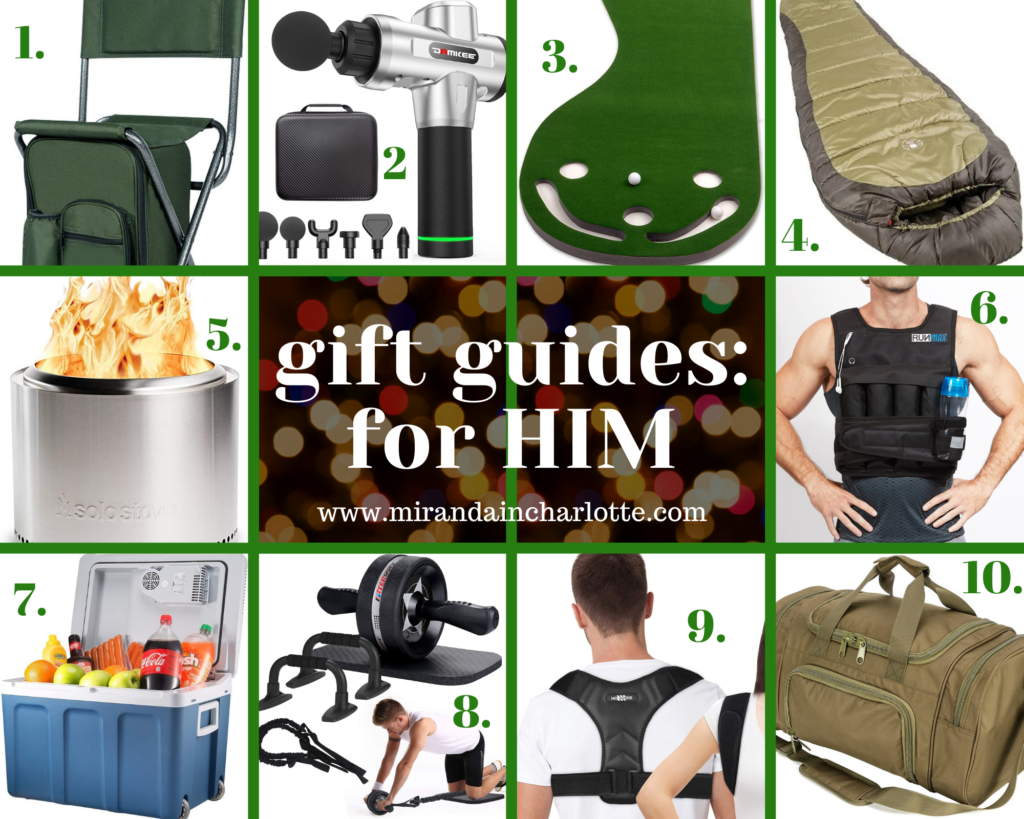 Fishing chair backpack cooler

(has straps for easy carrying and a place to carry food/drinks for him) 2.

Percussive massager

(multiple heads for differing pressure) 3.

Putt putt

(perfect for the house or office) 4.

Sleeping bag

(zero degrees) 5.

Solo Stove

(nearly smokeless stove so no more dodging smoke or your clothes smelling like a campfire) 6.

Weighted vest

(for working out) 7.

Electric cooler

(no need for ice) 8.

Ab roller system

(with extra accessories) 9.

Posture corrector

(for the long days of sitting at the computer) 10.

Travel/gym bag

(super durable and other color options). There's also

THIS WEEKENDER

which is awesome!
There are so many great items in the one round-up alone! A few highlights: The massager…Joshua cannot say enough good things about this, and it saved his body during his big run! The cooler is cool because you can use ice in it, or it's electric and it will cool your food and drink with a car adapter even! The duffle bag is amazing and durable, and perfect for the gym, or even travel!
Some random stuff in this section, but GOOD!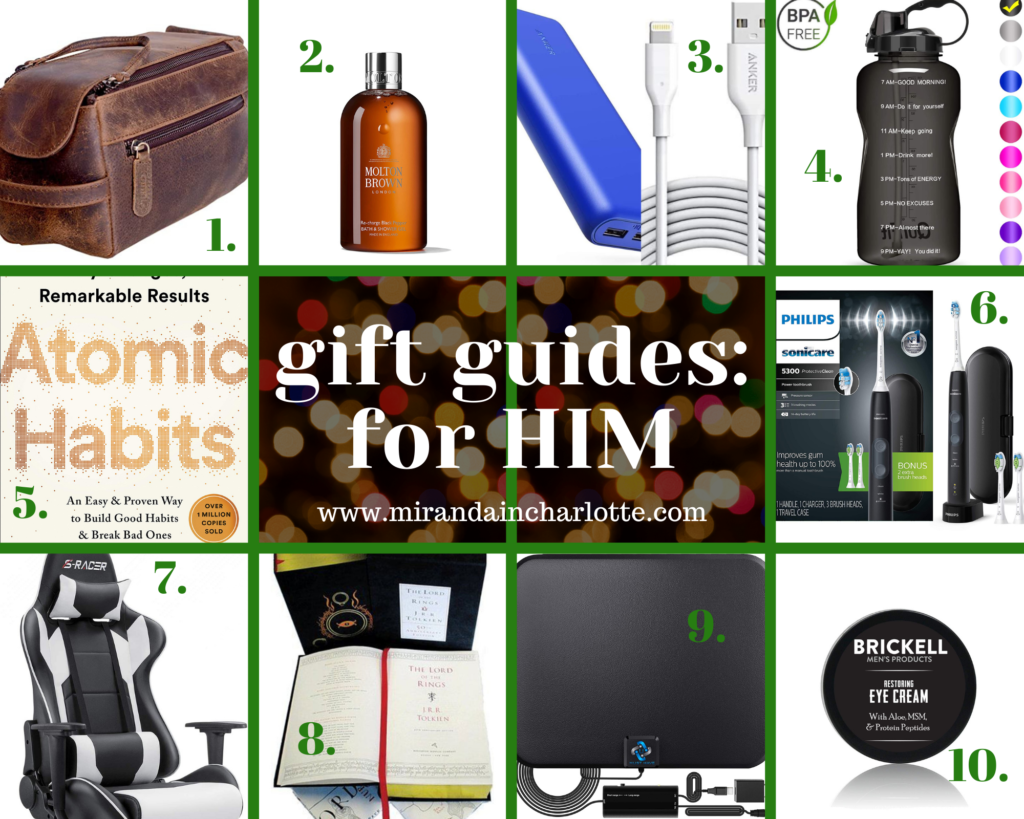 Toiletry case

(leather and well thought out) 2.

Molton Brown shower gel

(for your man to smell gooooood) 3. Anker

charging bank

and

cord

(love this charger so much) 4.

Water bottle

(to get all the hydration) 5.

Atomic Habits book

(self help in a not annoying way lol) 6.

SoniCare toothbrush

(one of the best) 7.

Gaming chair

(if he's into gaming, this is the chair) 8.

Lord of the Rings book

(leather bound and for the LOTR buff in your life) 9.

Digital antenna

(if you're giving up cable, this gets you so many channels) 10.

Brickell cream

(super hydrating)
There a lot in this one, but hoping for yall to find some good gifts and stocking stuffers too! Some highlights: an electric toothbrush, and this is a great deal for a really good one. Even if the guy isn't into gaming, a great chair makes all of the difference if they work from home, especially. The Lord of the Rings book was a direct recommendation from a guy friend! He said to search out the leather bound copies of the guy's favorite book. This was his!
And lastly, for what they wear!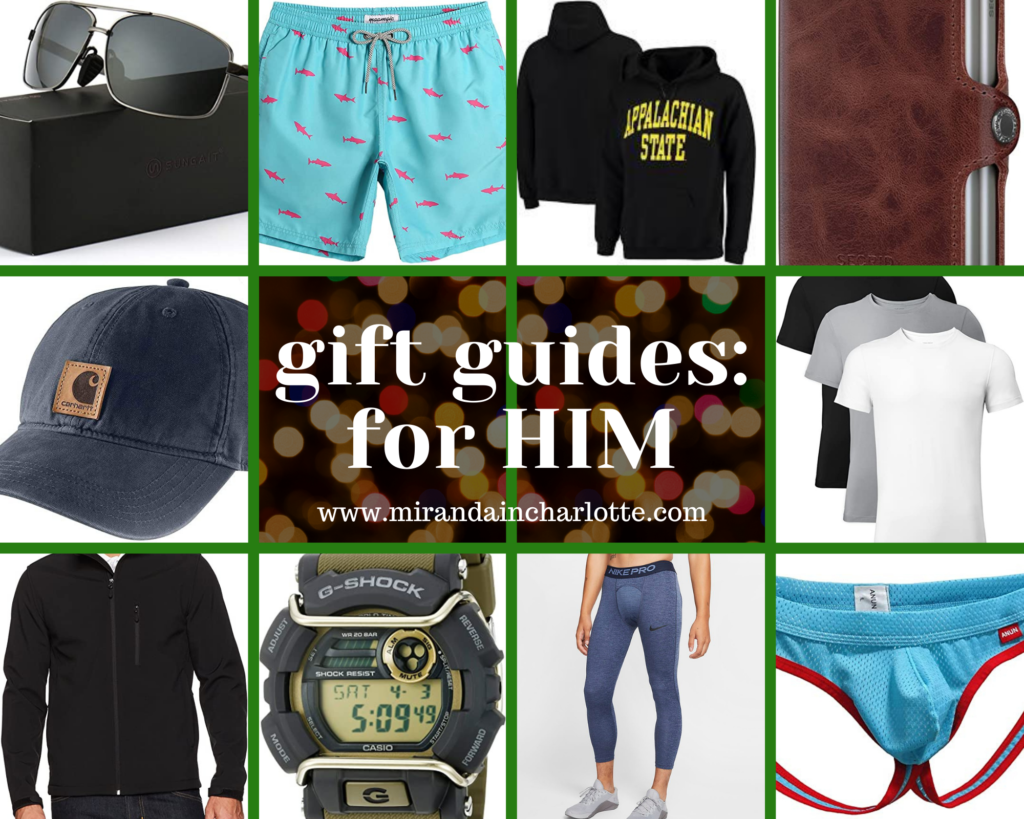 Sunglasses

(polarized, comes with case and lots of colors) 2.

Swim Trunks

(Chubbies dupe, and lots of options) 3.

College Sweatshirt

(this site has nearly every college and university on it) 4.

Seccrid wallet

(electric wallet helps prevent loss and identity theft) 5.

Carhartt cap

(comfortable and classic and other colors available) 6.

Crew neck tees

(3 pack of solid colors) 7.

Softshell jacket

(water resistant, comes in 3 colors) 8.

G shock watch

(so many features in this cool design) 9.

Nike compression pants

(3/4 length is super popular right now) 10. Assless underwear (I meaaaaan LOL)
When I polled guys, they said "plain ball caps," as in not much on it, so it can be worn with anything, and that's why I liked the Carhartt one! Then with the Seccrid wallets, my friend Matt has one and loves it! It's mechanical so it raises the cards up, and you grab what you need, preventing them from falling out! For the college sweatshirts, my hubby wears his App State one every week, and this site has 2500 colleges and universities merch on it! And of course, the gag gift is in here, so leave me a comment on what it is, and you'll be entered to win the Amazon gift card!
More guides coming up, so be on the lookout!
And please share this with anyone else you think may find it useful!
PLEASE PIN THIS IMAGE!!!