It's always been our dream to take our minis on a cross country road trip, Griswold-style, but our destination wasn't Wally World! LOL! It was the Santa Monica Pier, specifically, they wanted to skateboard and roller skate on it. So we pointed our 4-Runner west, and took I-40 nearly the whole way! In this post, I'm going to outline the route we took, and the stops we made, so if your family is thinking about doing the same, this could be a helpful guide?!
I will be following up this post with a more specific one, like 'How to Pack' a family of four, for a nearly two week road trip, where some of it will be camping! And other helpful tips and tricks I learned along the way! The route is simply what worked for us, and of course, there is SO MUCH MORE we want to see in our gorgeous country! But we eventually had to get home, get back to our jobs, and mostly, get back to our cats! 🙂
I think the easiest way for me to break all of this down, and for yall to have a great itinerary, is to go day by day! I won't add in all of our food/gas stops because I don't think that's totally relevant (I will give you our price totals at the end), but this will let you know the overall gist!
OH! And I HIGHLY recommend you head to my Instagram and look at my "road trip" highlight bubbles. I go into much more depth about each day and their details! Start with THIS bubble and go in order!
Sunday June 6th
We live in Charlotte, NC, and have done much more stuff on the east side of the country, because that's what's closest to us, obvi! It's for this reason, we decided that our first "official" stop would be Memphis! We hit the road at 6am, and timing worked out that we were able to stop for lunch in one of our favorite small towns, Monterey, TN, and go to Los Agaves, a restaurant we love! We go to Nashville often, so we zoomed past it, and stopped in Memphis. We checked into our hotel, and then went to The Vault for dinner (we tried another place that was recommended to us, but kids weren't allowed, so always double check that)! Afterwards, we headed to Beale Street to enjoy the sights and sounds, and were so in love with the BIG, neon signs! We drove around downtown Memphis, looking at the Bass Pro Shops Pyramid, St Judes Hospital, and much more before heading back to the Tru by Hilton hotel to swim in the pool, before crashing for the night!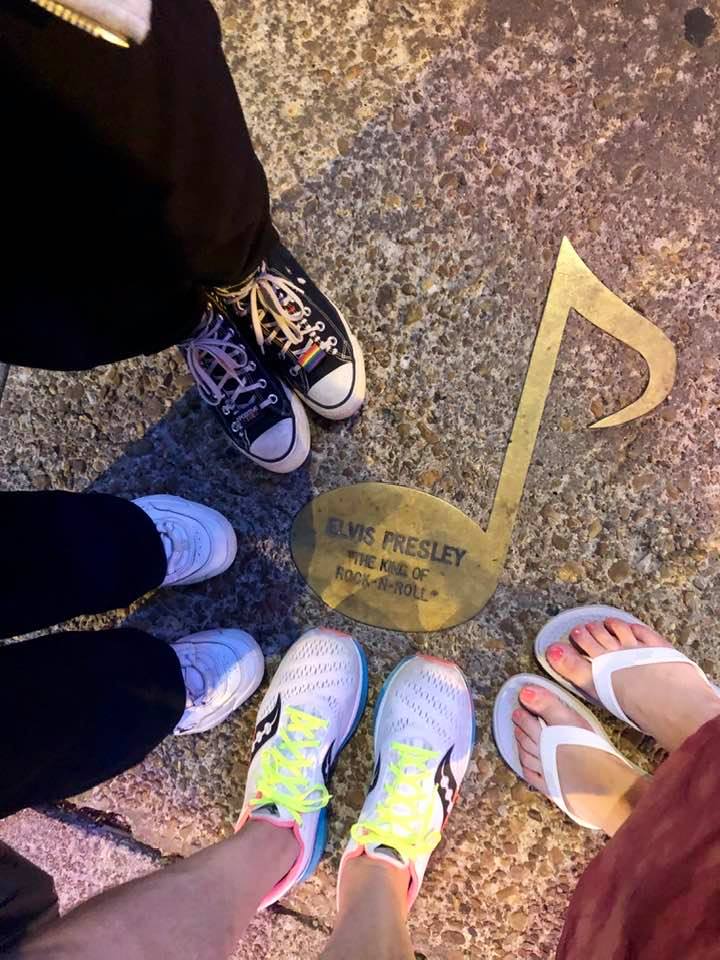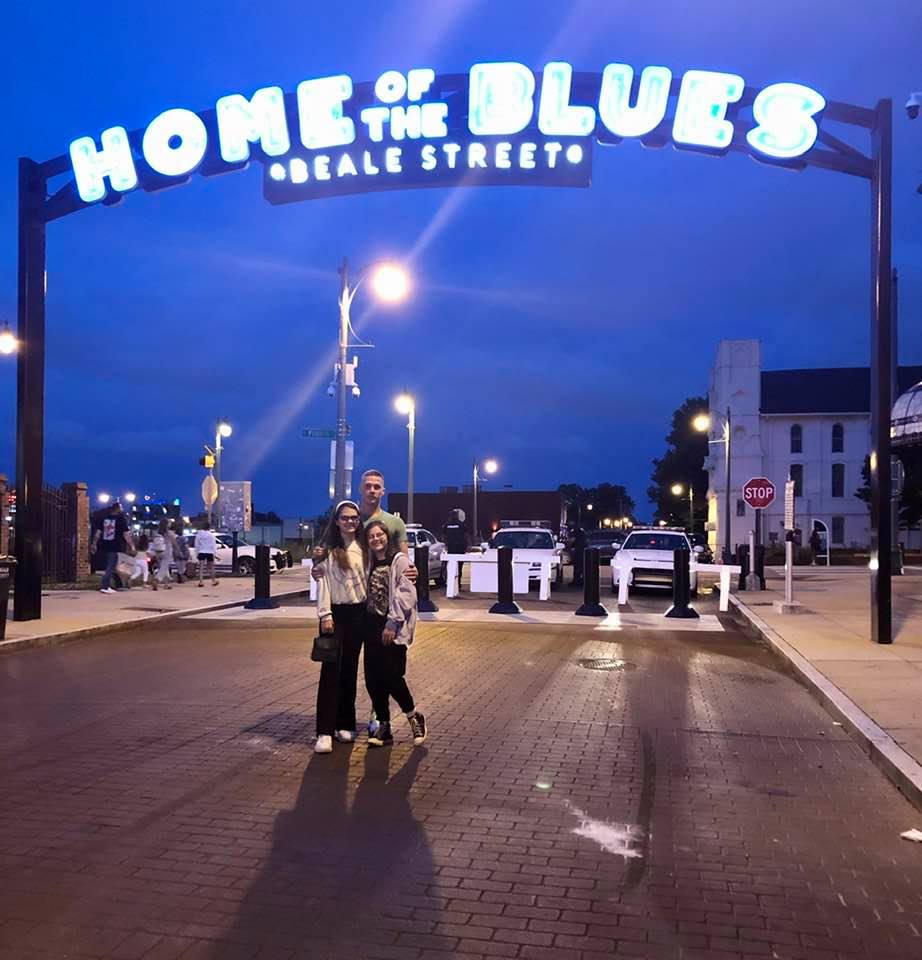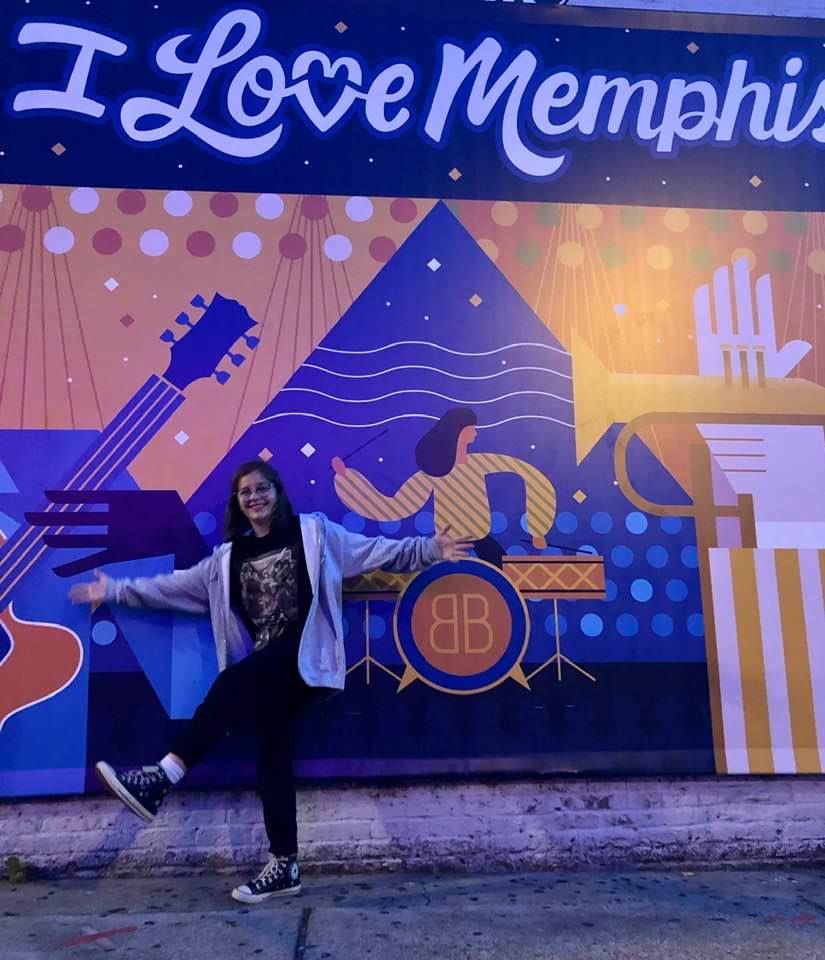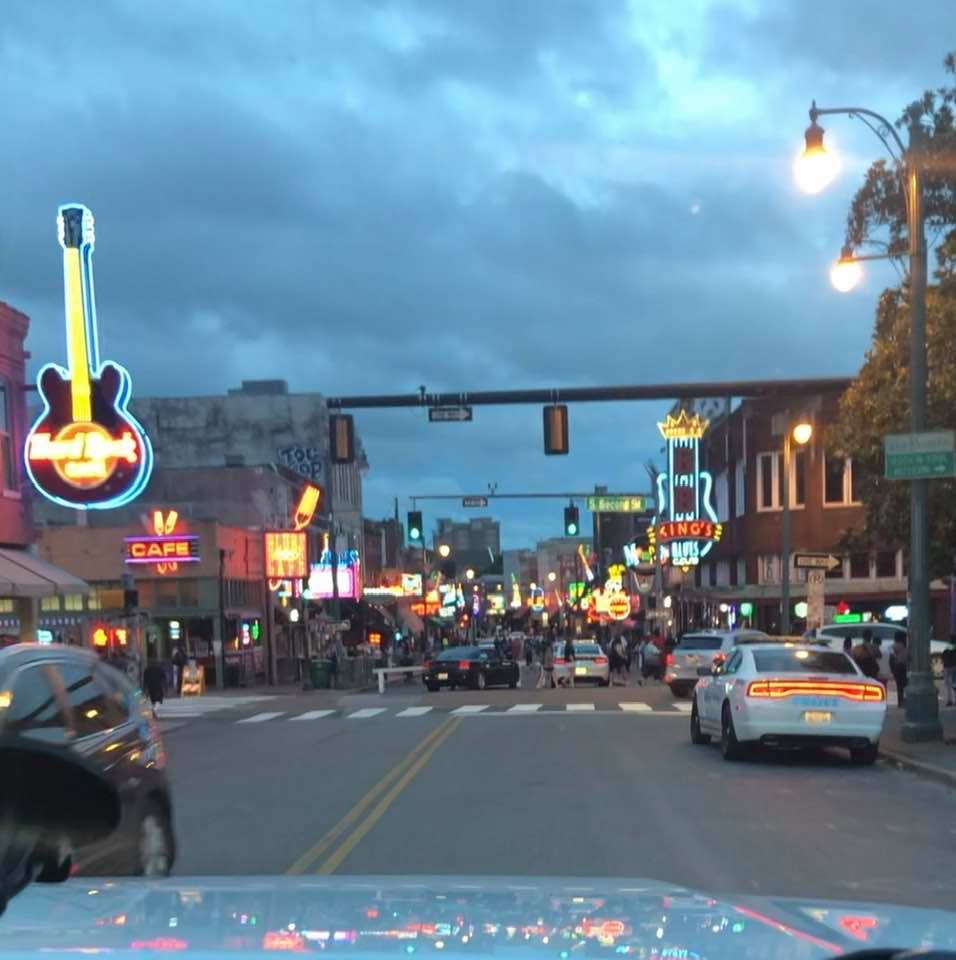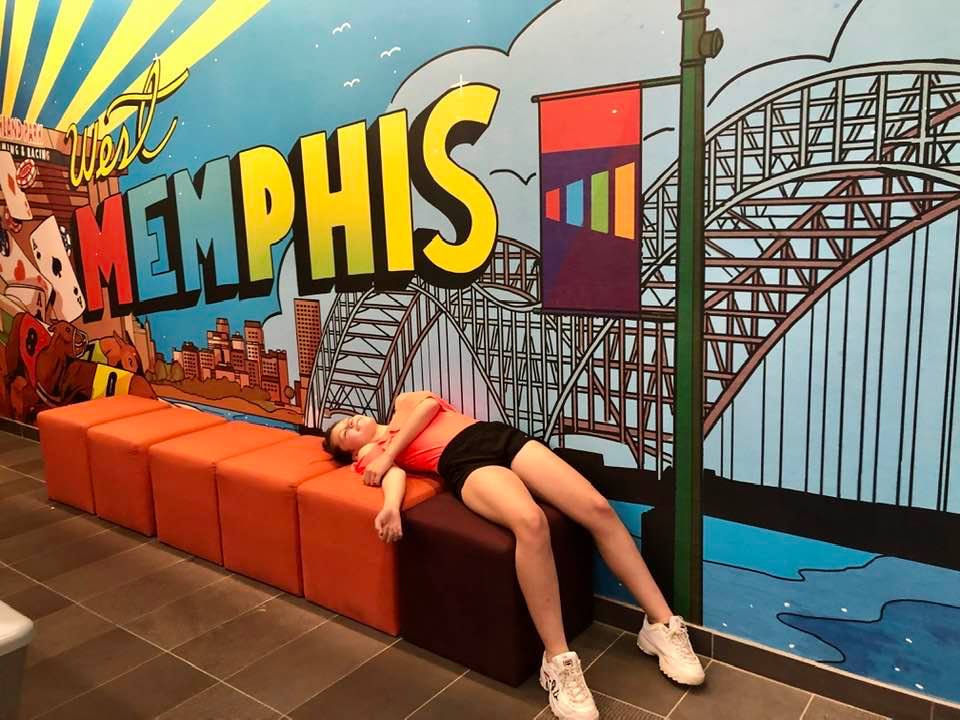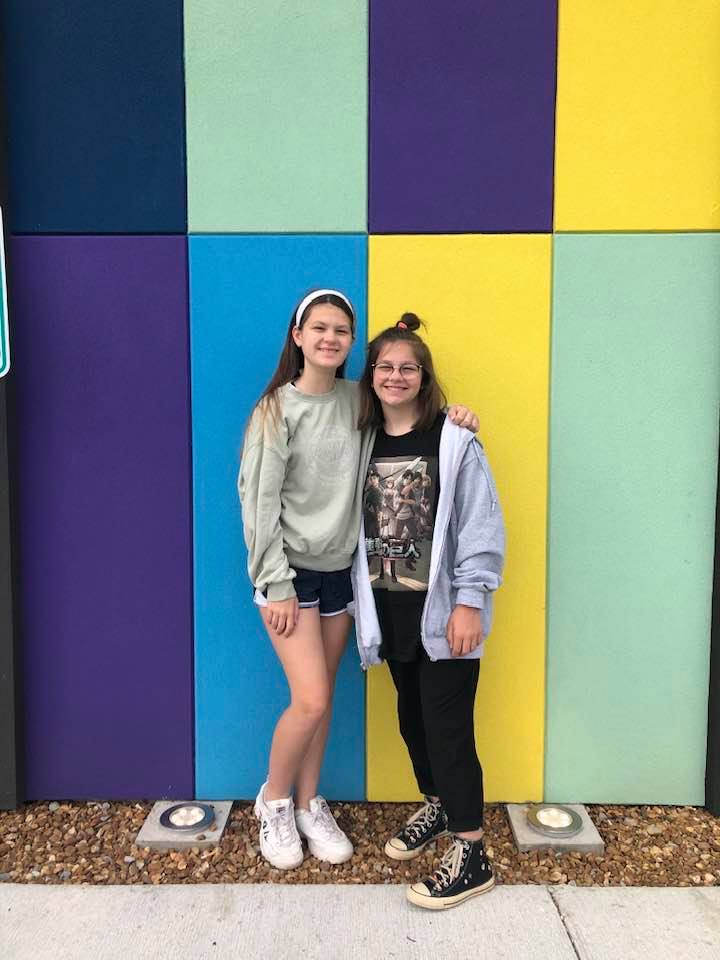 PRO TIP: Book your hotel on the west side of Memphis (technically in Arkansas), so that you aren't fighting traffic the next morning to leave the city. With their most popular bridge still under repair, everyone is being rerouted and it's a nightmare. Being on the west side will prove fruitful in the am, and get you ahead of the game! Another bonus: you'll gain an hour!
Monday, June 7th
Our goal was to get from Memphis, TN to Amarillo, TX, which meant getting through Arkansas and Oklahoma in a day, which is totally doable! And we knew we wanted to eat at The Big Texan! Have yall heard of this place?! They have a challenge, where a single person has to eat a 72 ounce steak, baked potato, salad, two shrimp and a roll in less than one hour. If they do, they get the meal for free! They also have to sit on a stage while the restaurant watches in amazement, but alas, no one was doing it when we went 🙁 We still had a great meal there, and loved their gift shop, so I 100% recommend it! After dinner, we headed to the KOA in Amarillo, which was right around the corner from the restaurant, and set up our rooftop tent for the night! I 0/10 recommend this KOA, even though it was SO CUTE AND CLEAN, because it backs up to eleventy billion train tracks, and you hear them all night long. I will say, we saw a stunning sunset, heat lightning storm, and sunrise all from that campground (since I wan't sleeping lol), and they were worth it!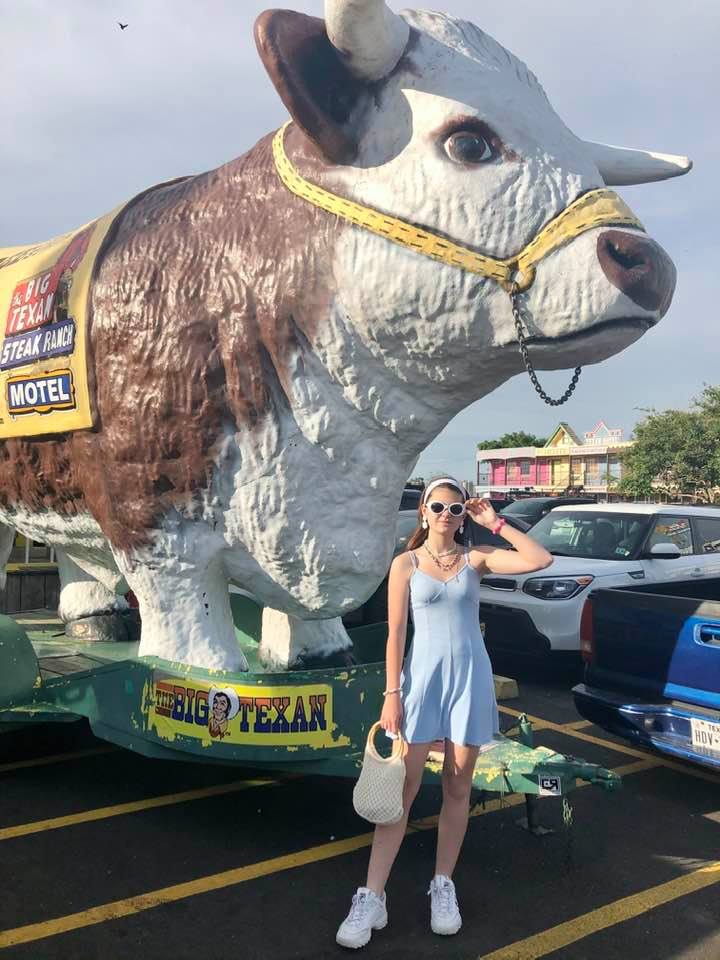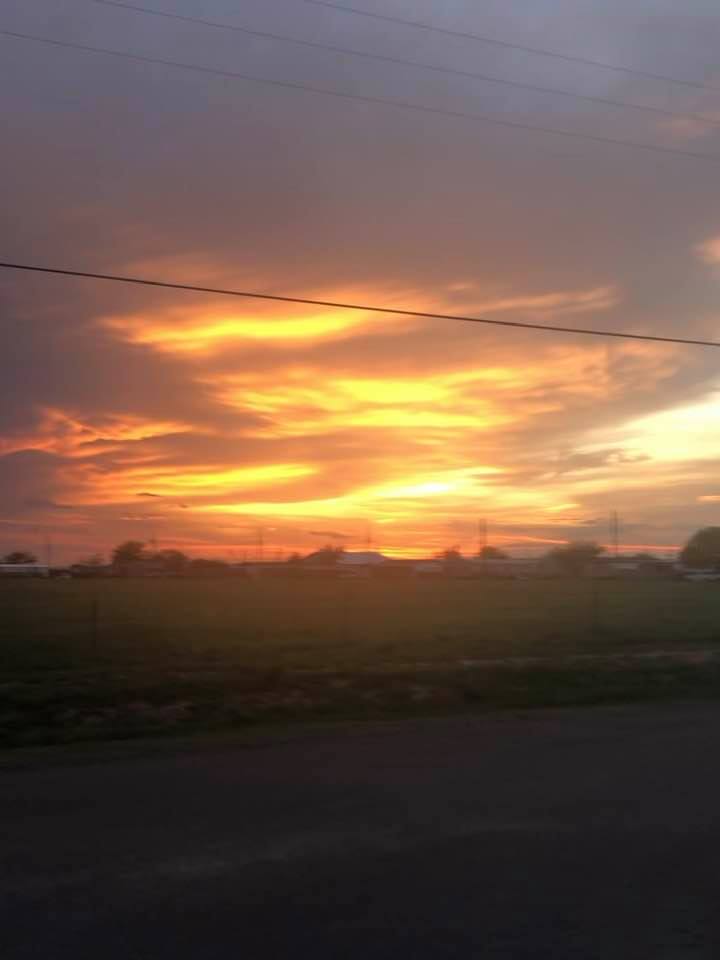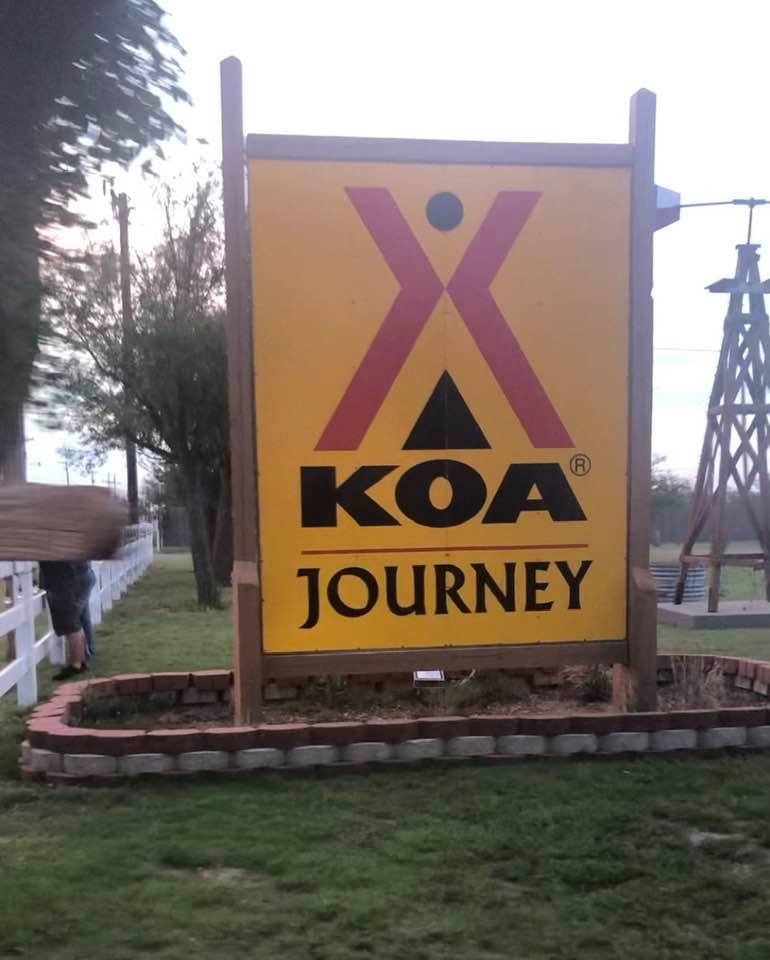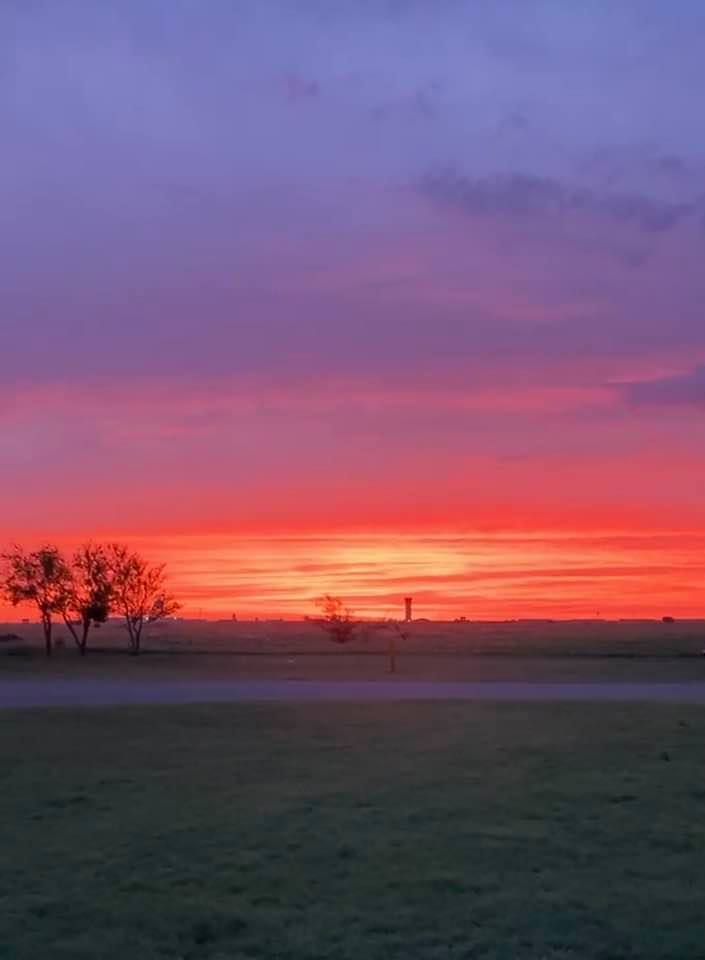 PRO TIP: any time you stay at a KOA, you have the opportunity to do laundry, so make sure you have your quarters, and laundry supplies!
Tuesday, June 8th
This is when we really start making multiple stops in a day! We packed up our campsite, and drove 25 minutes to Palo Duro Canyon Park, which is also known as the Texas Grand Canyon. It cost us $24 to get in, and you can drive down to the base of the canyon, and make a loop around. Stop by the visitor's center, see artifacts, watch videos, and shop for gifts/memorabilia! After that, we drove 35 minutes to Cadillac Ranch, which is a very popular road side attraction of ten Cadillacs placed on their ends upright in the desert. You can spray paint them and leave your mark forever (of course, it may get covered up within ten minutes, but you tried lol)! From there, we drove 4 1/2 hours to Hotel Albuquerque, New Mexico, which is a dream! It's in Old Town Albuquerque, and has so much history. The grounds are immaculate, and we had a blast in the pool, before walking to dinner at Sawmill Market, which has tons of food vendors and indoor/outdoor seating!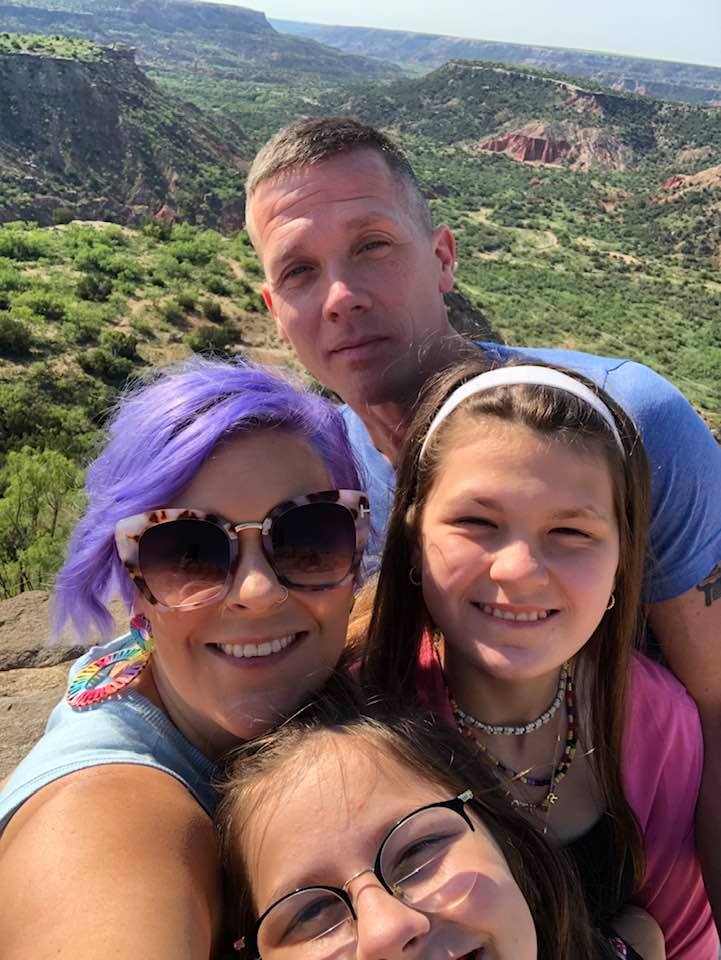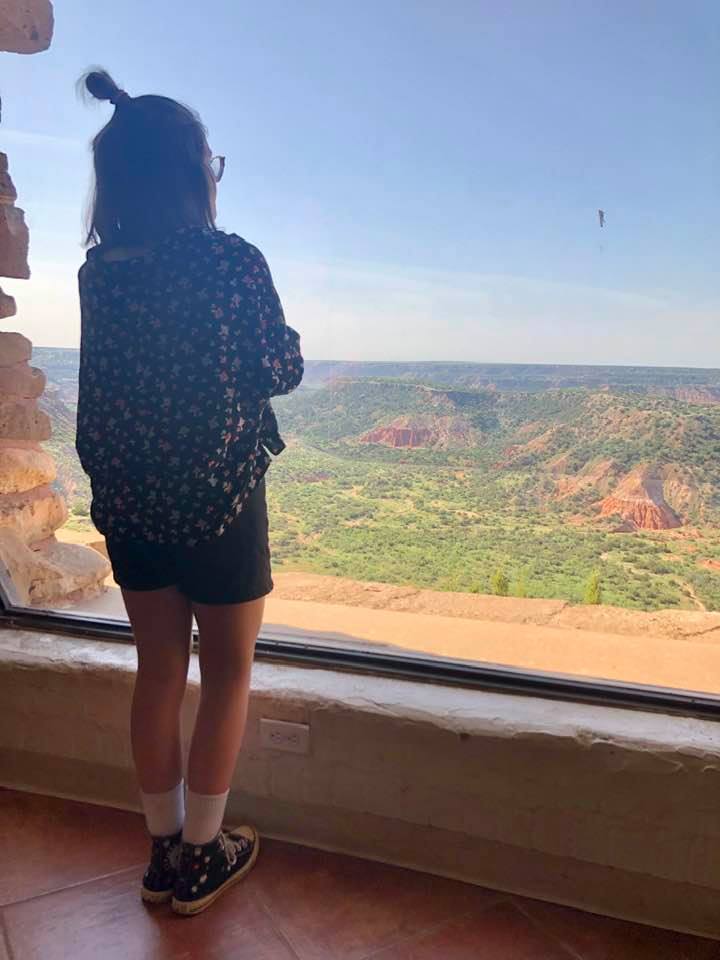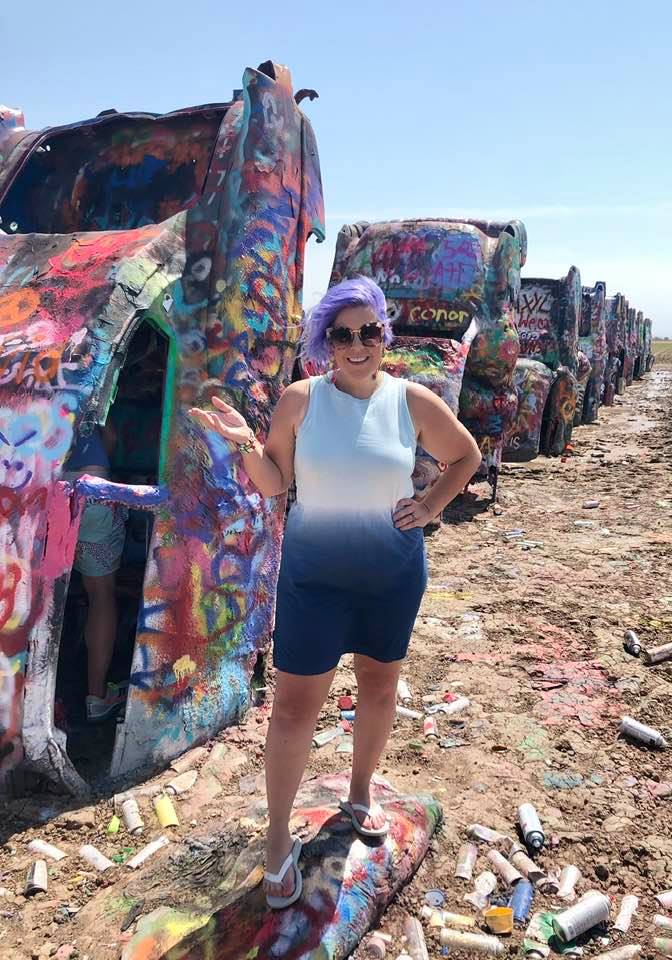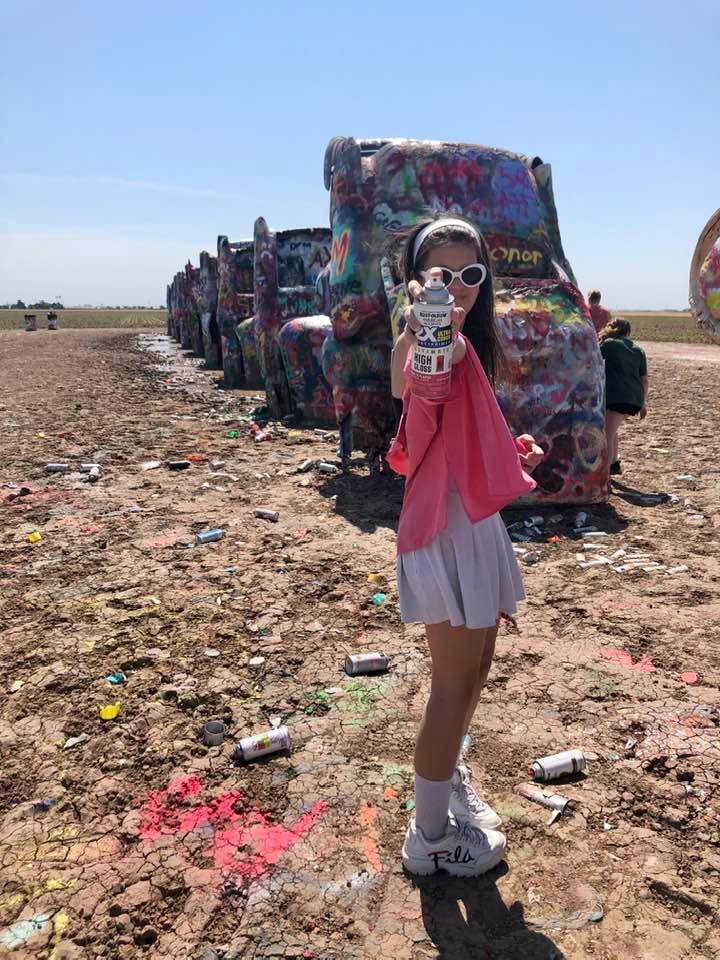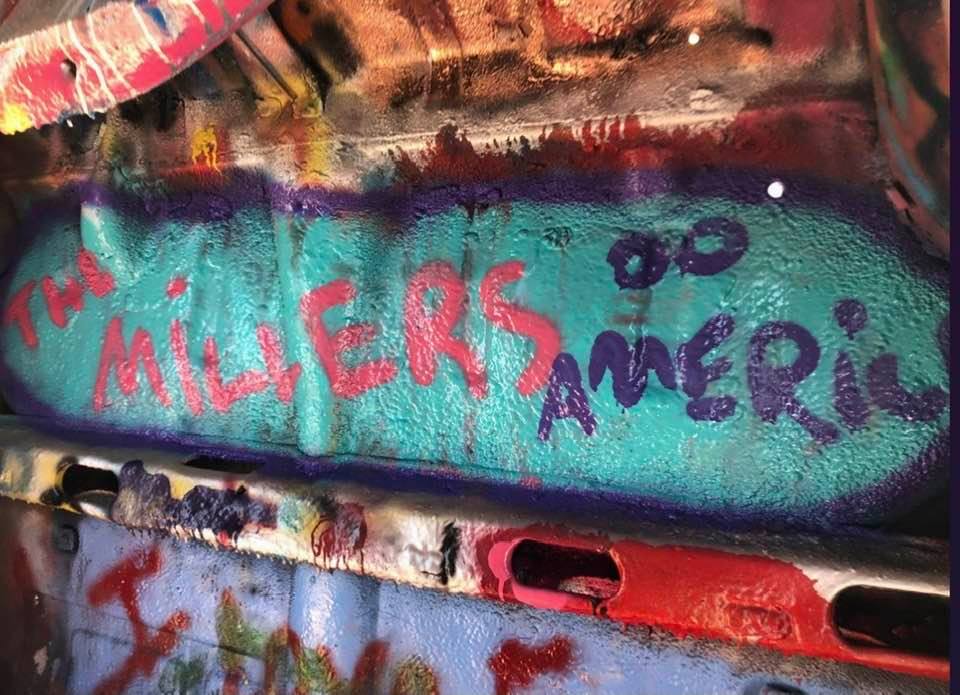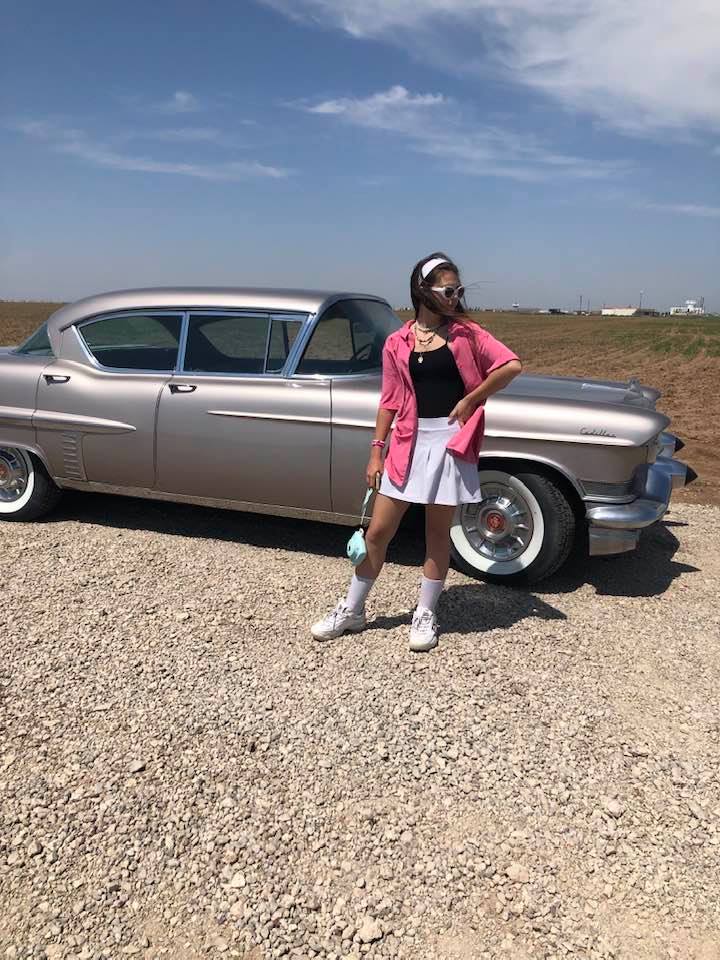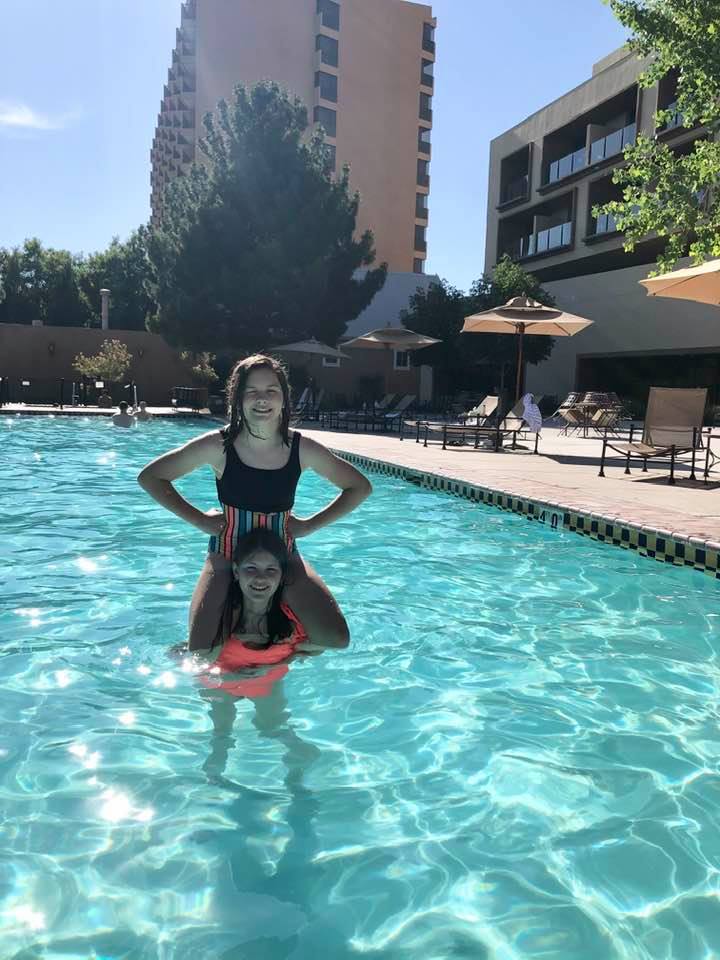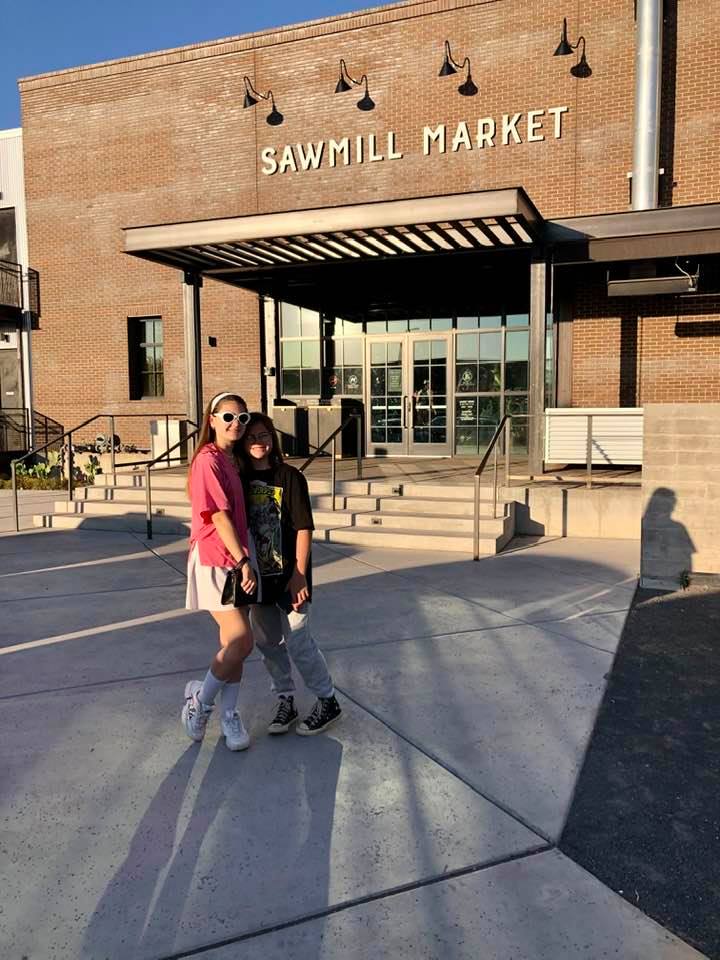 PRO TIP: Have your cans of spray paint in the car, and ready to go, but if you forget them, never fear! People leave their unfinished cans in a box near the cars for the next person to be able to use! BUT PLEASE, I BEG YOU, do not leave your cans and lids on the ground like so many others do. Littering makes me so mad, and there was so much of it there, despite the having dumpsters close by for people to use!!!
Wednesday, June 9th
We left Hotel Albuquerque, and explored some of Old Town, driving through the streets, and admiring all of the shops along the way. Nothing was open at that hour, but it was still nice to see! We then headed 25 minutes away to the Sandia Peak Tram, (our appointment was at 9am…buy your tickets online), which will give you the most beautiful view of the city, state, and thousands upon thousands of square miles! We cannot recommend doing this enough, and you can take as much time off the top of the tram as you want (they head back to the docking station below every 15 minutes). From there, we drove 4 1/2 hours to the Meteor Crater in Arizona, where we would meet one of my internet besties, Janey Kaspari, and her family! They live about 3 hours away in Gilbert, AZ, but drove to meet us at a giant hole in the ground, which was actually really cool and our minis loved it! There's way more than just the hole: there's a completely interactive museum, gift shop, 4D experience, restaurant, and more! After that, we drove 45 minutes to Flagstaff, AZ, and had an awesome dinner at Lumberyard Brewery with the Kasparis, before walking around the downtown Flagstaff (which was one of our favorite spots)! We stayed at the KOA in Flagstaff (maybe 15 minutes away), and luckily, there weren't any trains blaring their horns!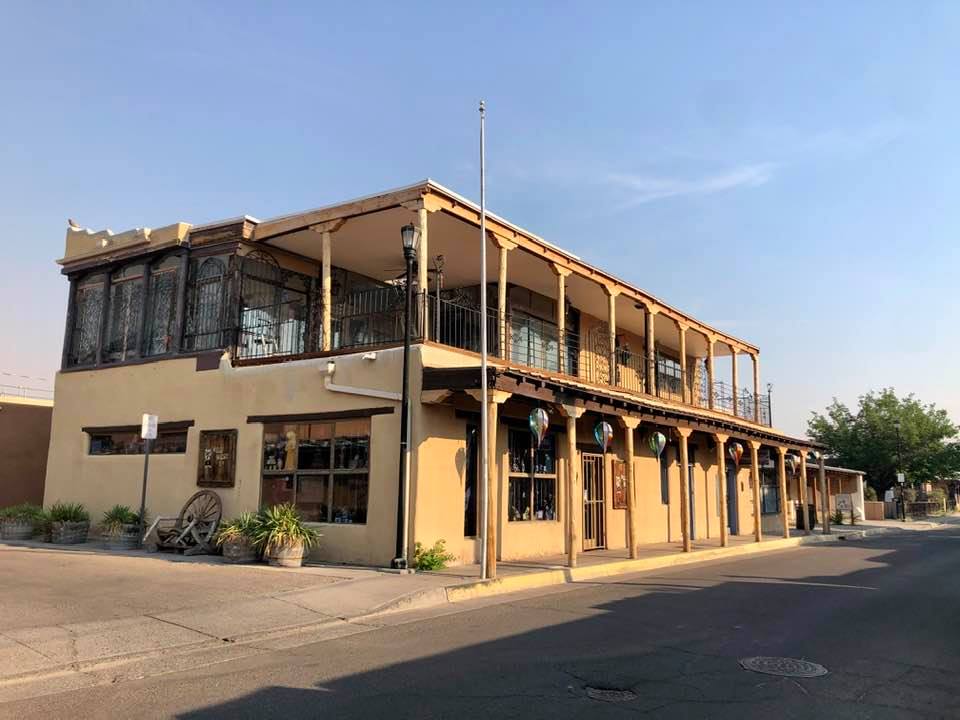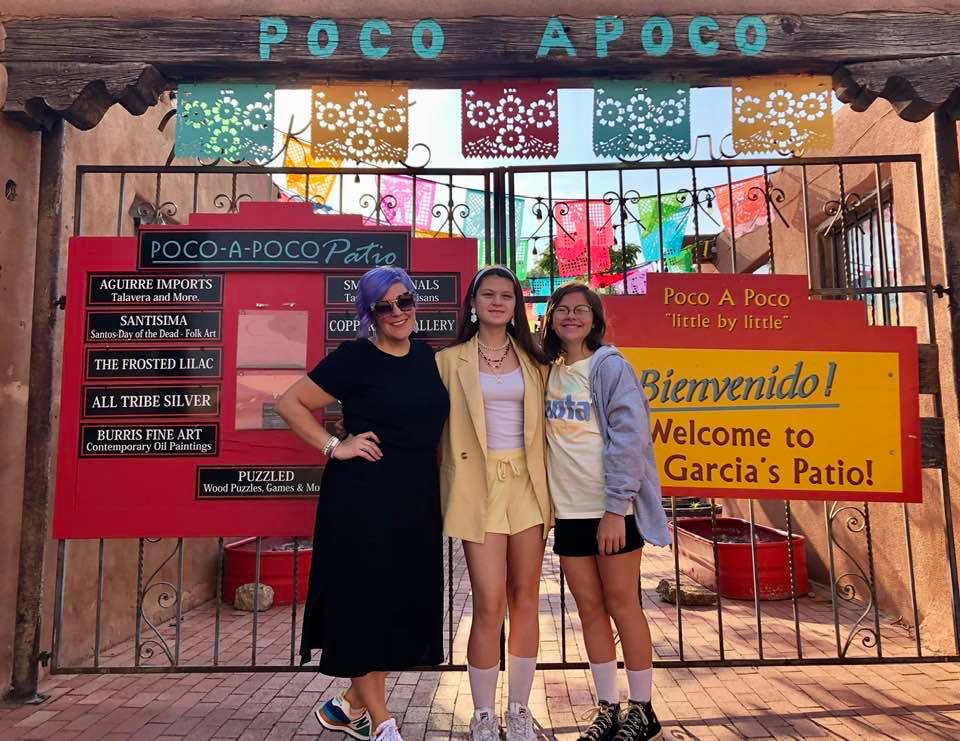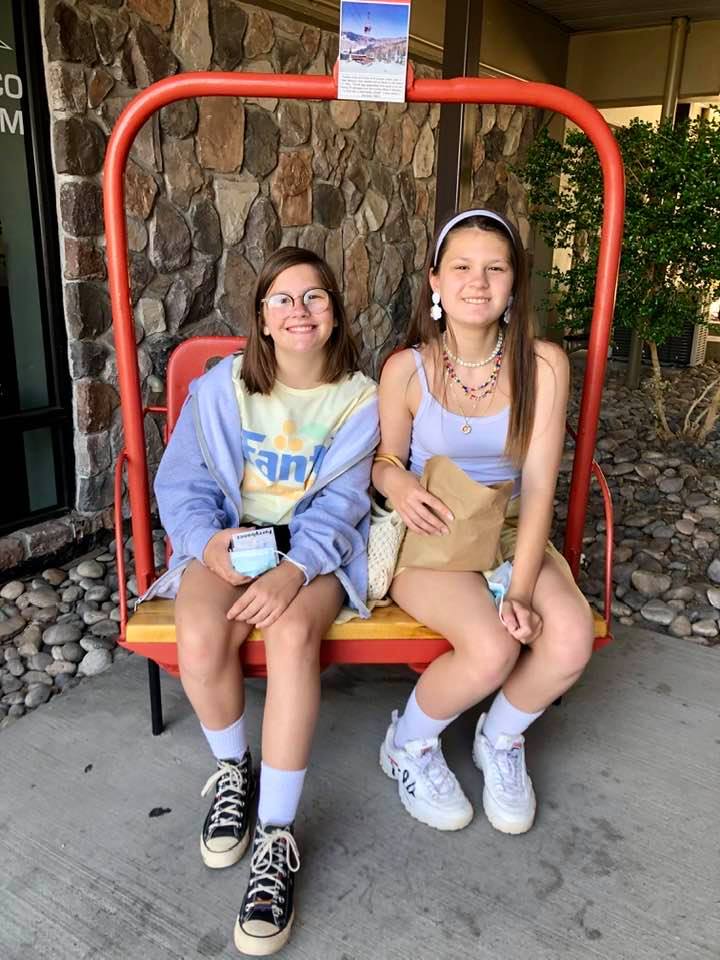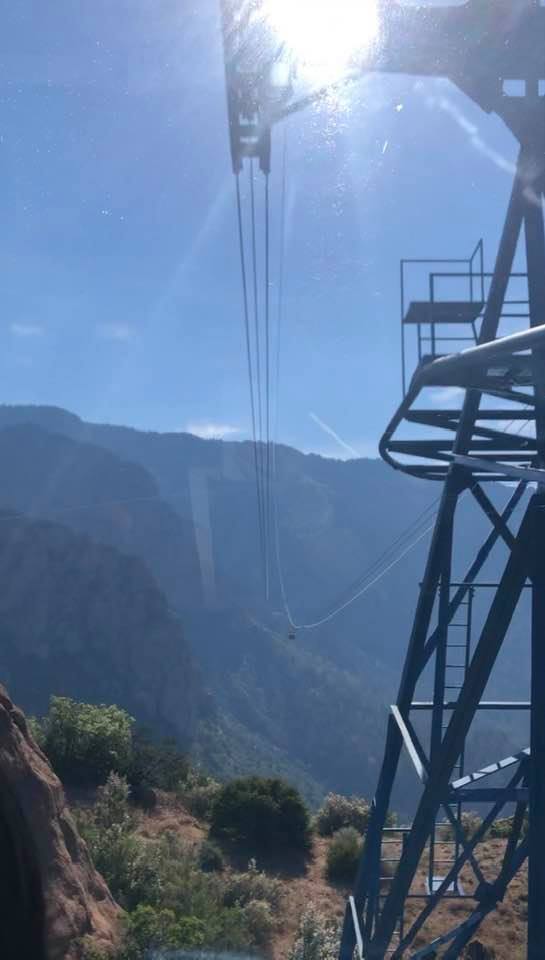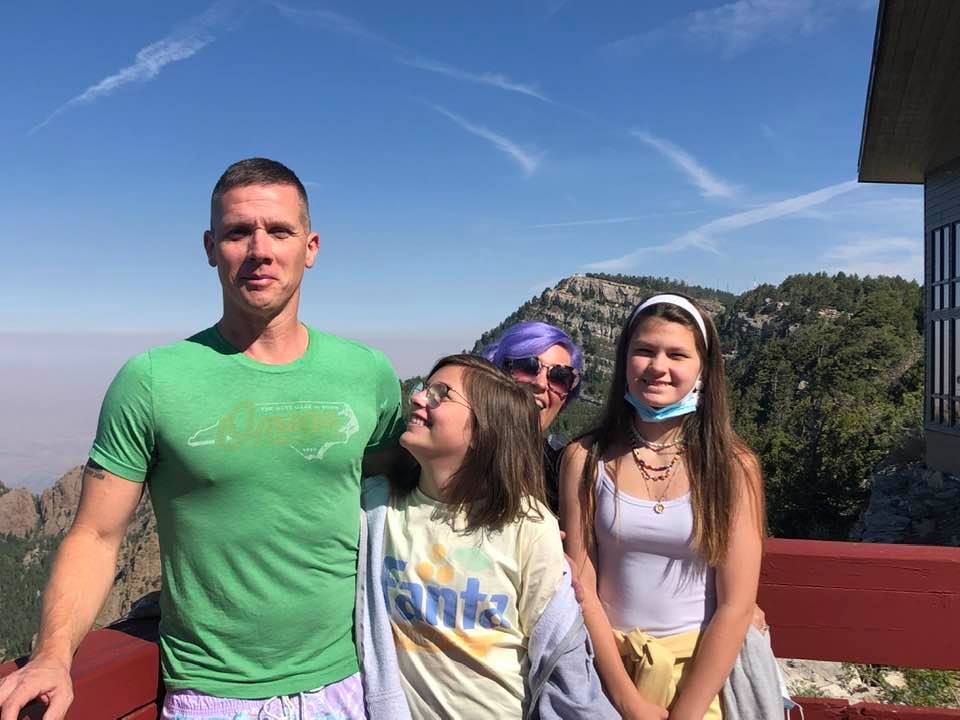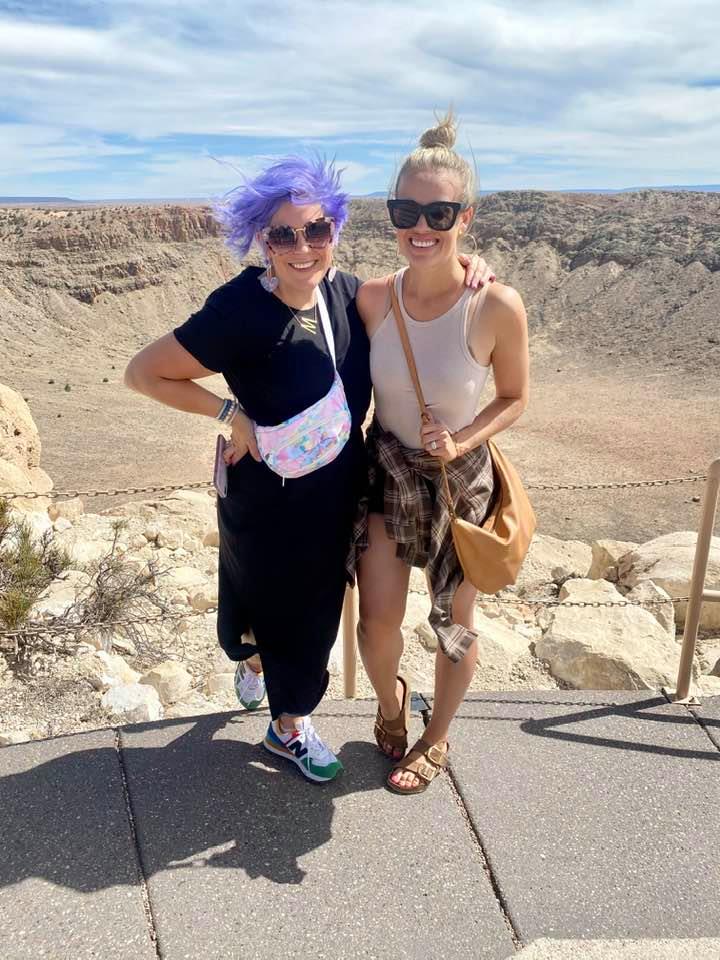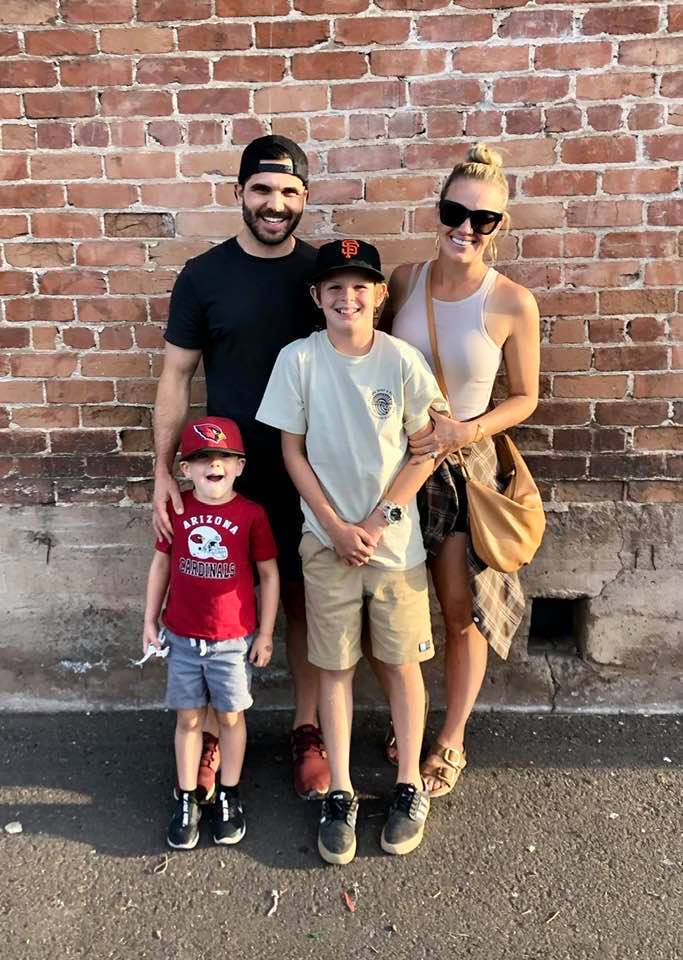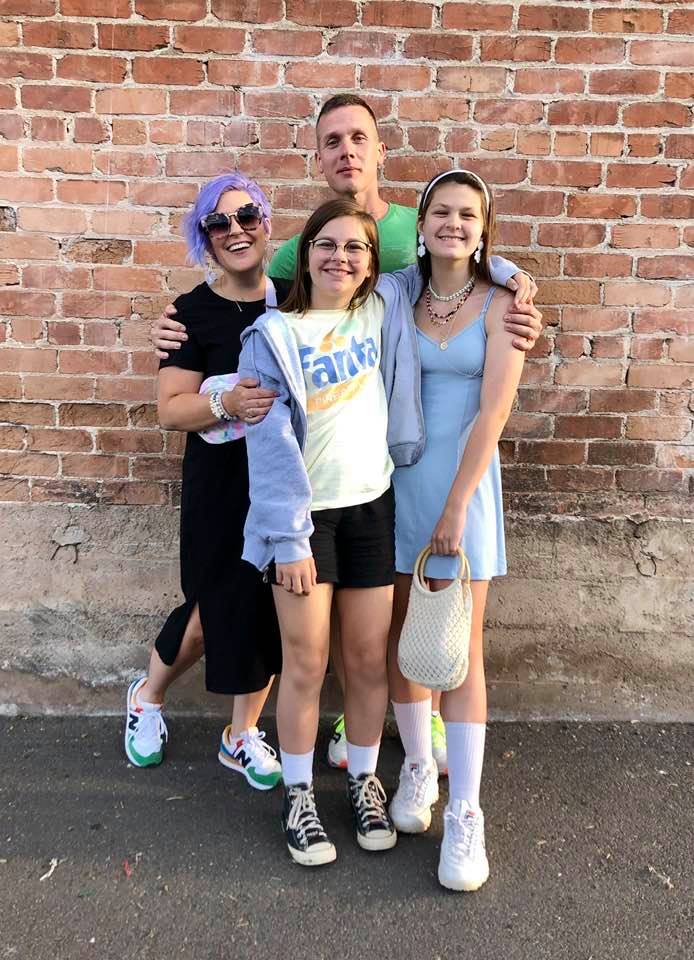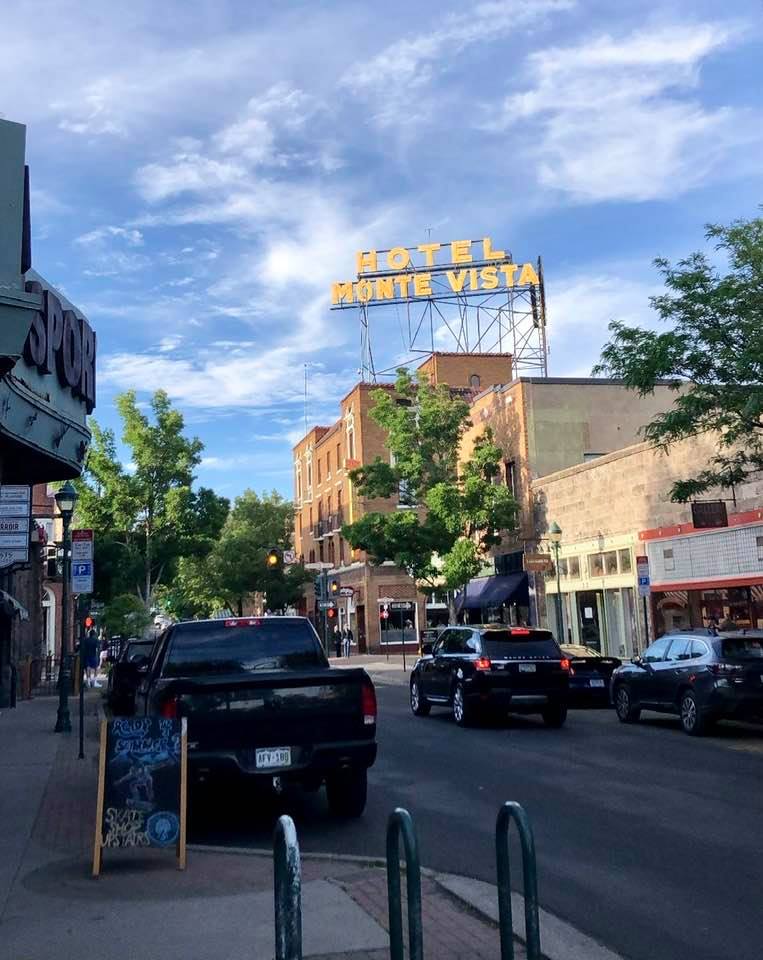 PRO TIP: Joshua has ridden the Sandia Peak Tram two times, one at 9am, and one at sunset. Both were beautiful, but IF it times out, get your tickets for sunset! Oh, and buy your meteor tix online and save $2/ticket!
Thursday, June 10th
This was a bucket list day for Joshua…he was getting to see the Grand Canyon for the first time! I mean, we all were, but it was something he had dreamt of since being a little kid, and we were doing it!!! The KOA Flagstaff has a Kamp Kitchen, where they're cranking out really yummy breakfasts, so take advantage of that! We packed up camp, and made the 1 1/2 hour drive to the Grand Canyon, which is $35/car and the pass lasts one week! YALL, you see the pictures, and they just don't do it justice….the vastness takes your breath away, and capturing the girls' reactions to seeing it the first time will be a highlight of our lives! After the Grand Canyon, we went to the cutest little town called Williams, AZ, which is rich with Route 66 history. We ate at Pine Country Restaurant, whose reputation for their awesome pies lives up to the hype 100%! From there, we drove 4 hours to Las Vegas, where we checked into the Paris Hotel & Casino! We got settled and then explored the strip, starting down at NYNY to try to ride the coaster (we were too late), and did the arcade instead! We ate at one of their restaurants before heading to lots of other casinos on the strip to look at their themes/decor! We got he best spot to watch the Bellagio fountains, and even got an added show when three people jumped in that water YUCK! We explored more hotels until nearly midnight and finally made it back to Paris and slept!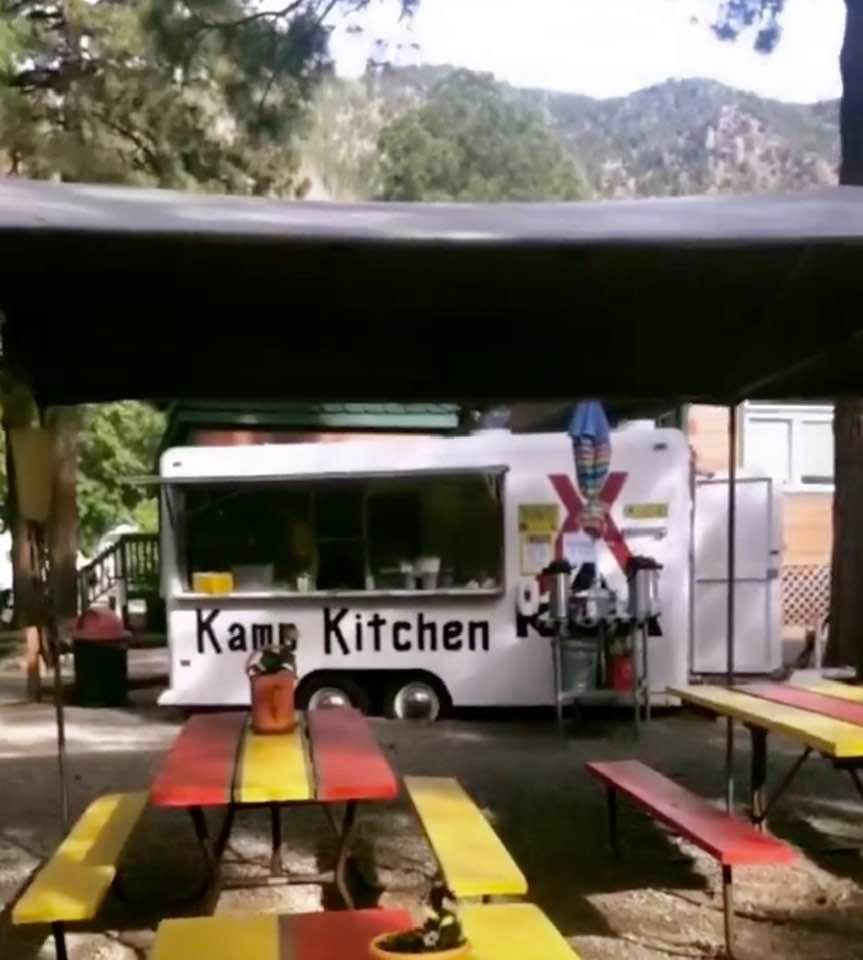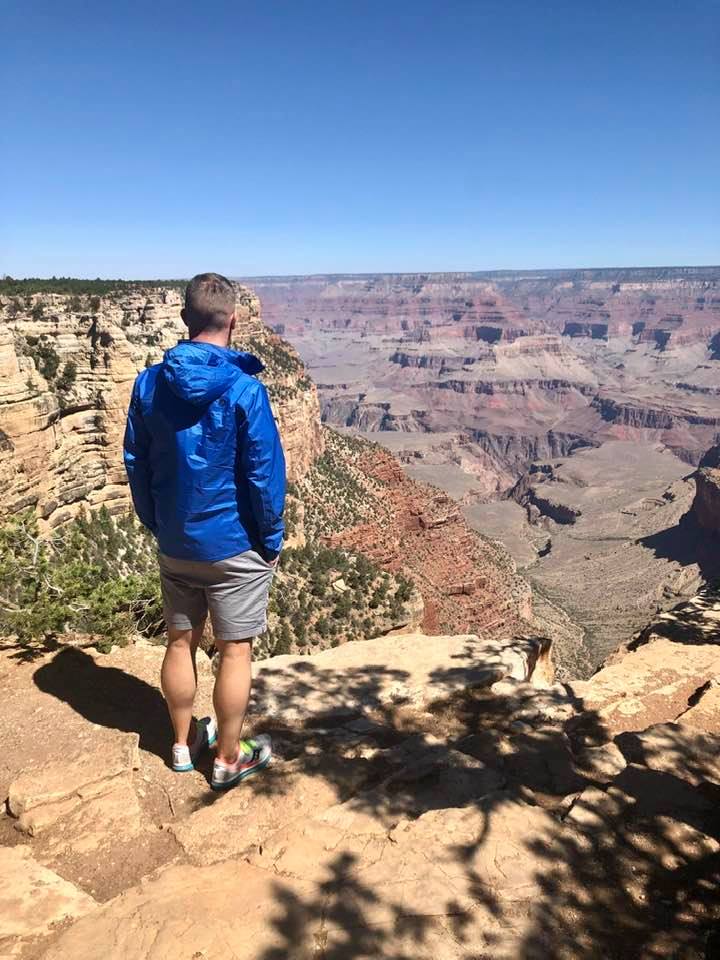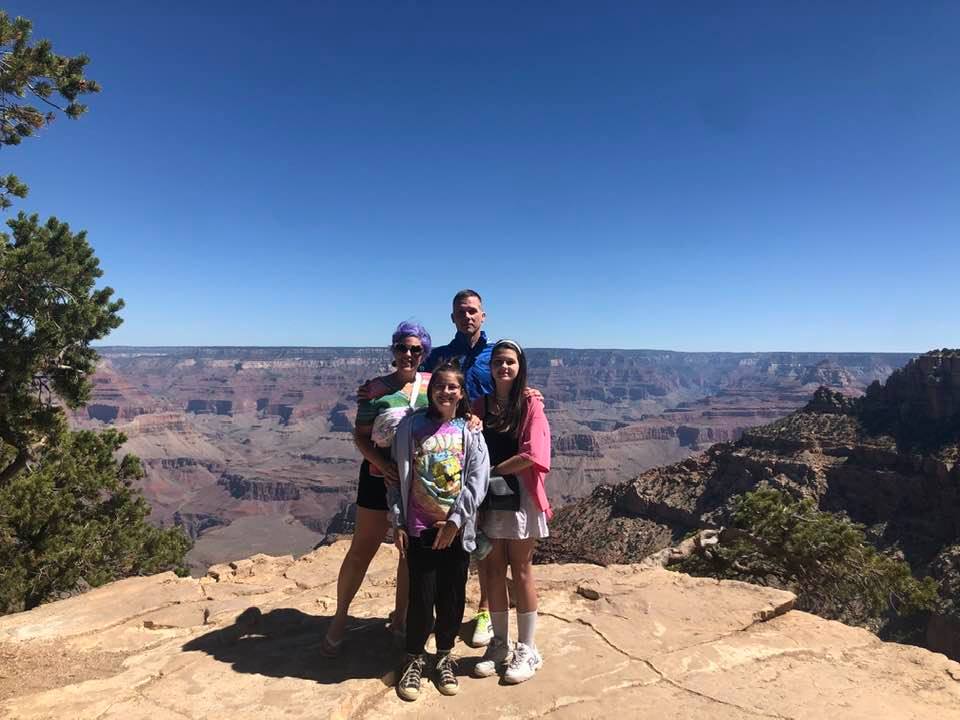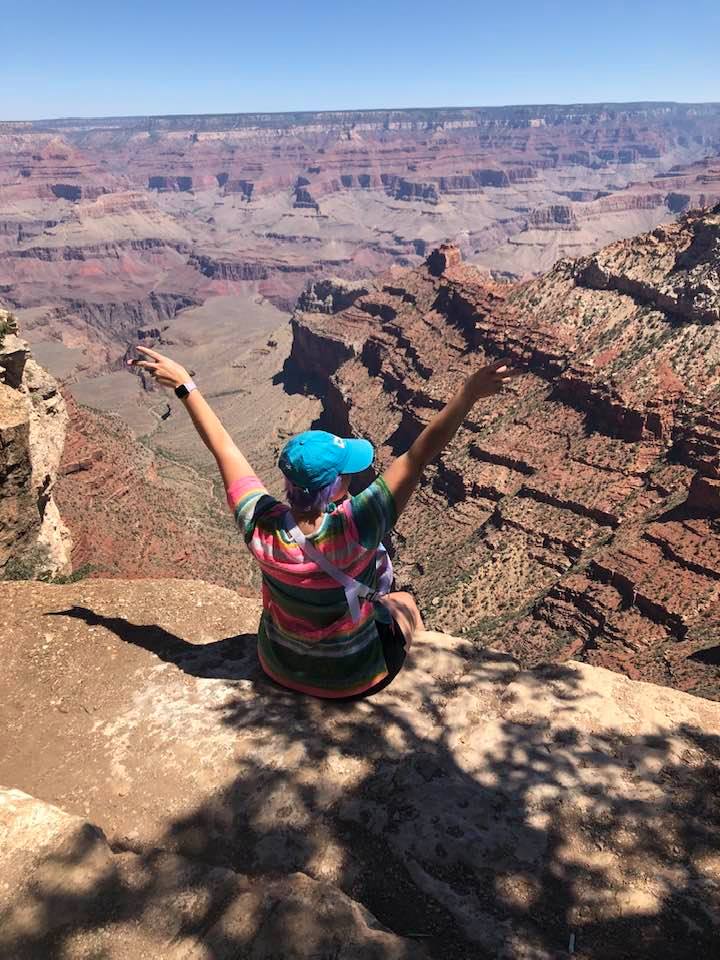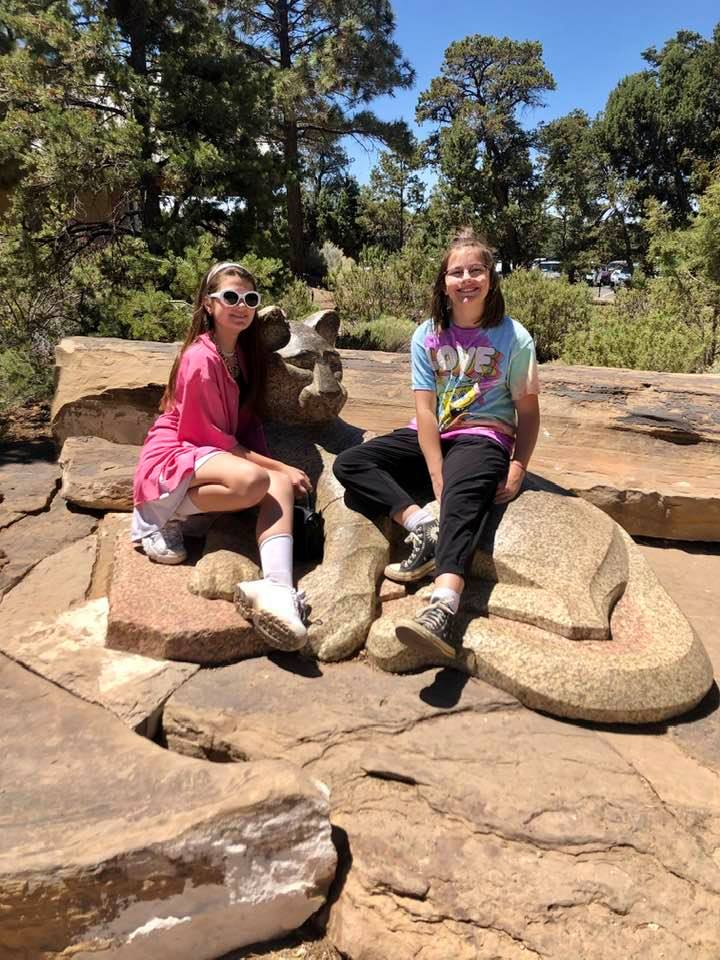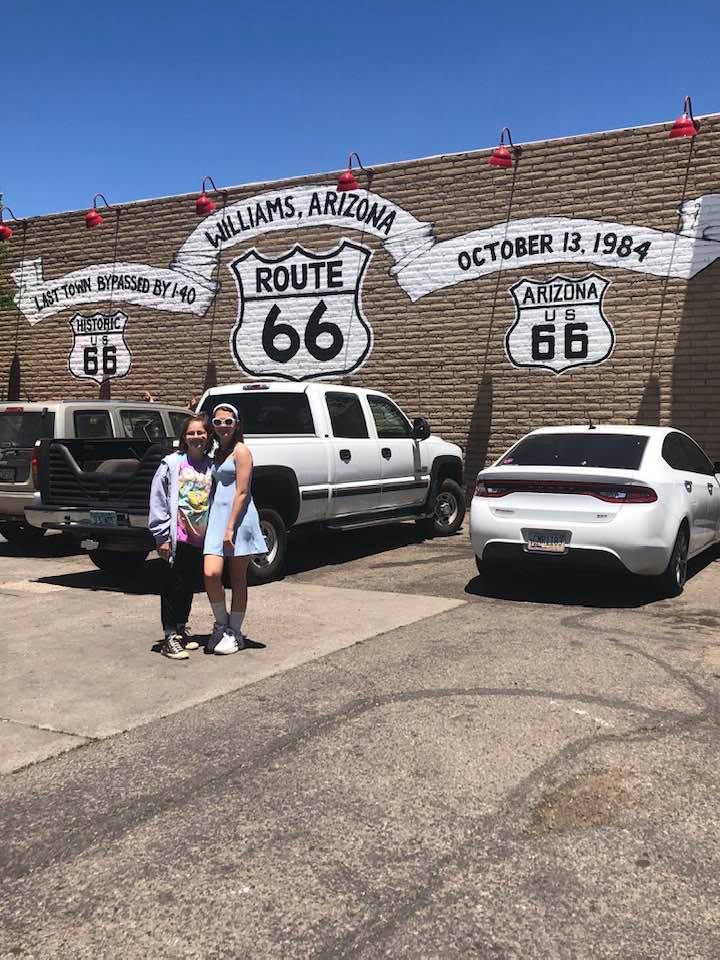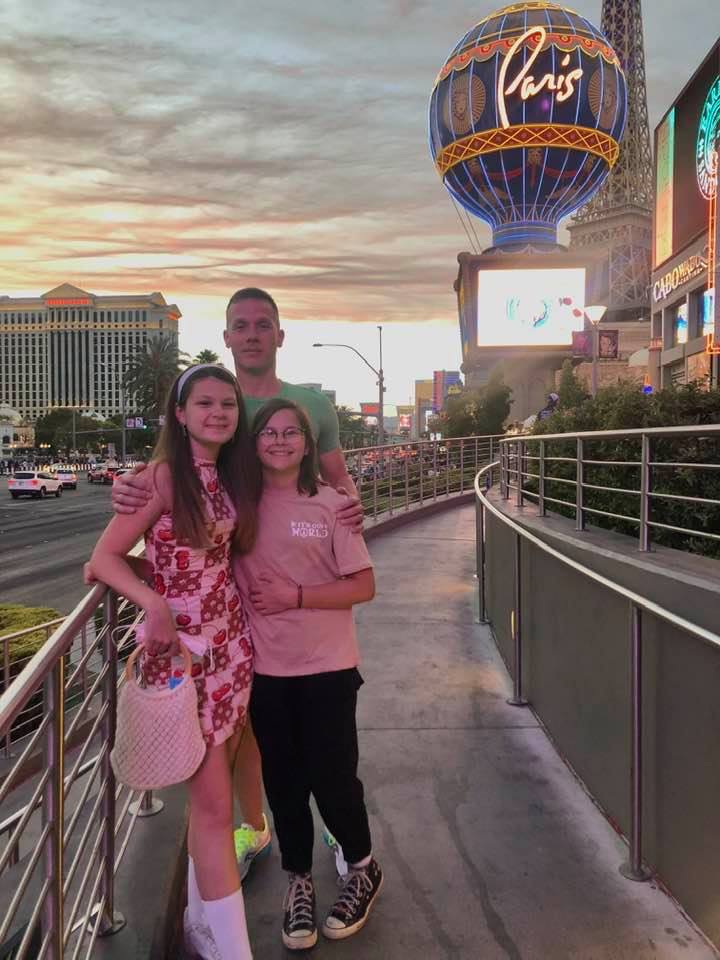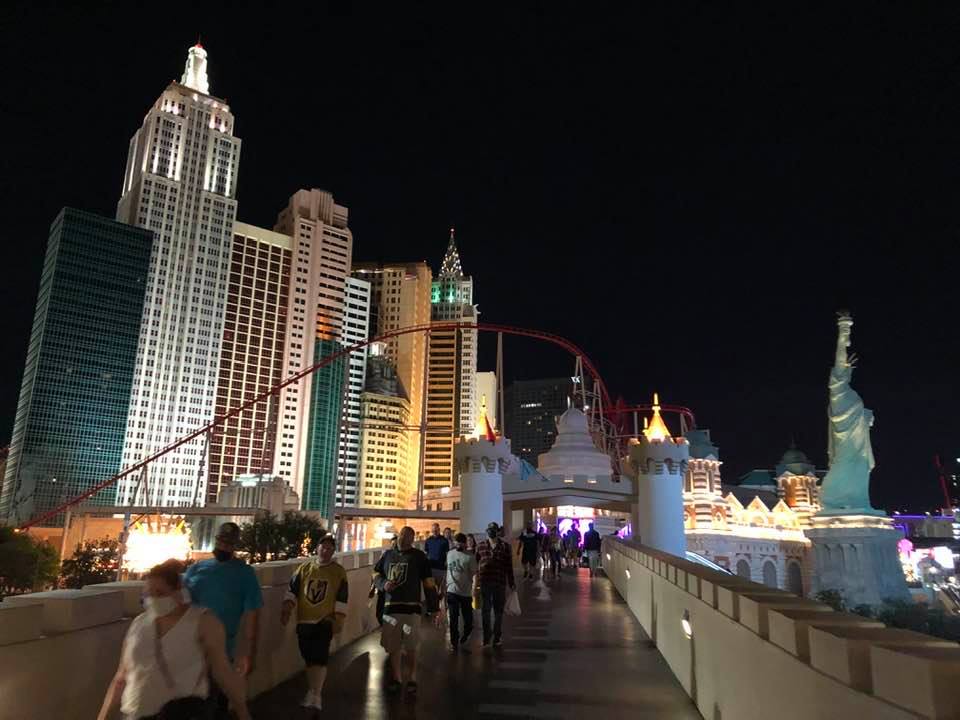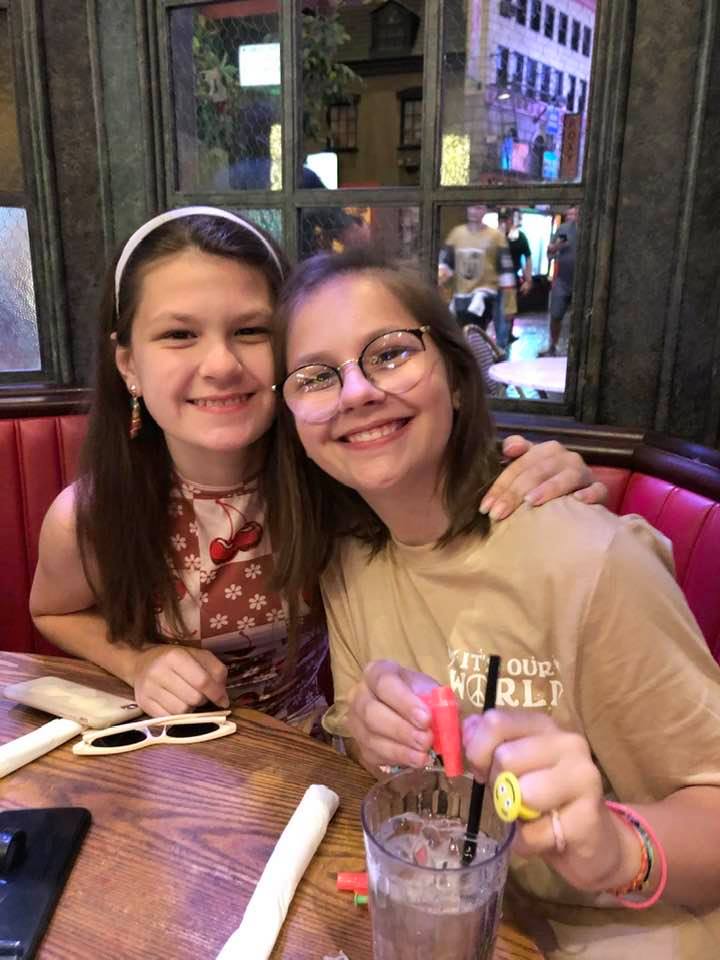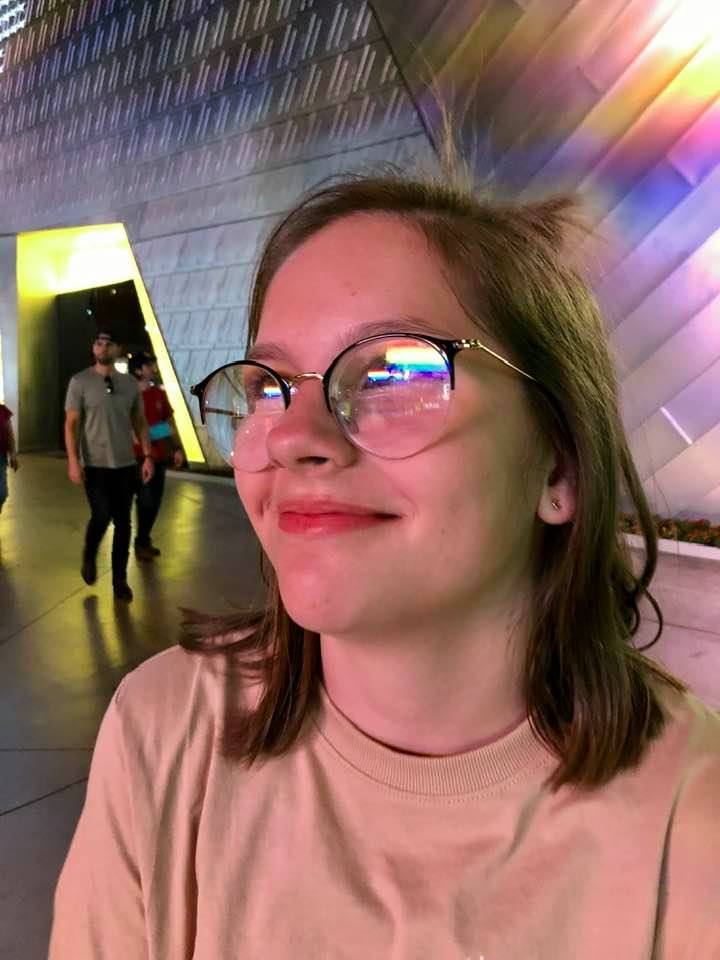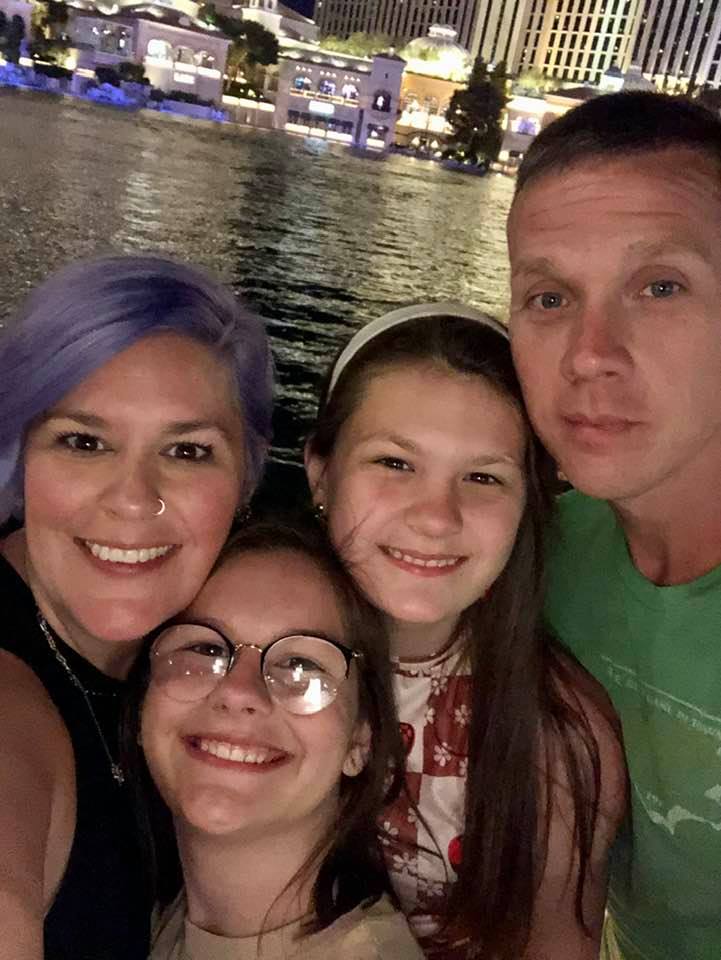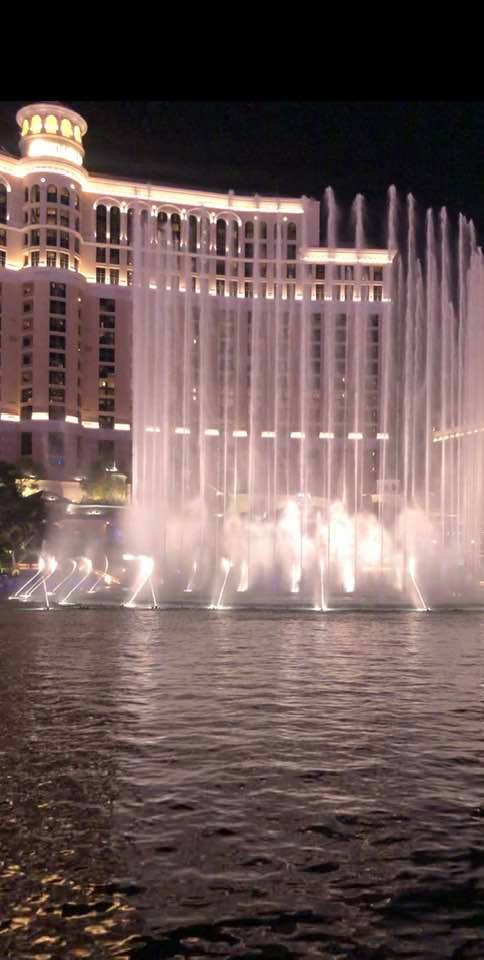 PRO TIP: Get to the Grand Canyon as early as possible (they're open 24 hours)! When we got there around 9:30am, there were barely any cars waiting to get in; when we left around 11:30, there was a mile of cars (two lanes worth) trying to get in. Stay in the right lane, as there are more guard houses open the the right when you can finally file in!
Friday, June 11th
We woke up in Paris, err Vegas, and headed to breakfast at Mon Ami Gabi, which was delish! After it was done, we headed to the Paris pool, and swam underneath the Eiffel Tower! Our girls absolutely loved this hotel, the decor, the pool, and the food, as did we! We had to eventually leave though and headed about 4 hours SW to the Cabazon Dinosaurs! Our GPS took us through the Mojave (where we saw NO ONE FOR MILES), and Joshua Tree, and we made a quick pit stop at Kelso Sand Dunes, per Bella's request. We got to the Dinosaurs, and this road side attraction is in a few famous movies, but one of Joshua's childhood favorites, The Wizard, was filmed inside of the pink (green in the movie) one! After we saw the dinos, and visited the gift shop, it was time to head to the Santa Monica Pier! I didn't plan on getting there at sunset, but once I realized it would time out perfectly, we were determined to get there at the golden hour! We found some street parking, and made our way to the pier, where they lived out their skating dreams, and I got THE picture of the trip! After skating, we went to Pacific (amusement) Park on the pier, and road the coaster (which helped make up for missing the one in Vegas)! We helped shut the place down, and made our way to the hotel in Culver City!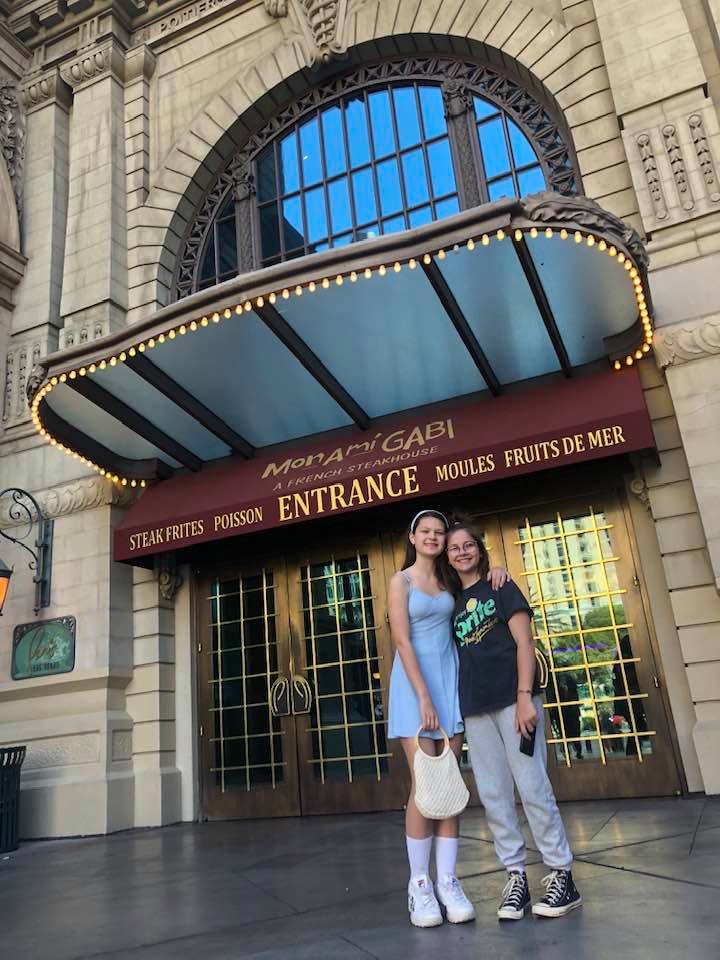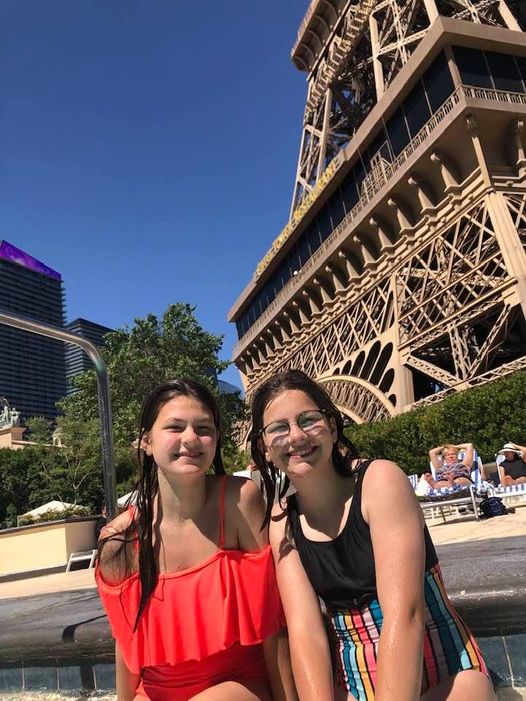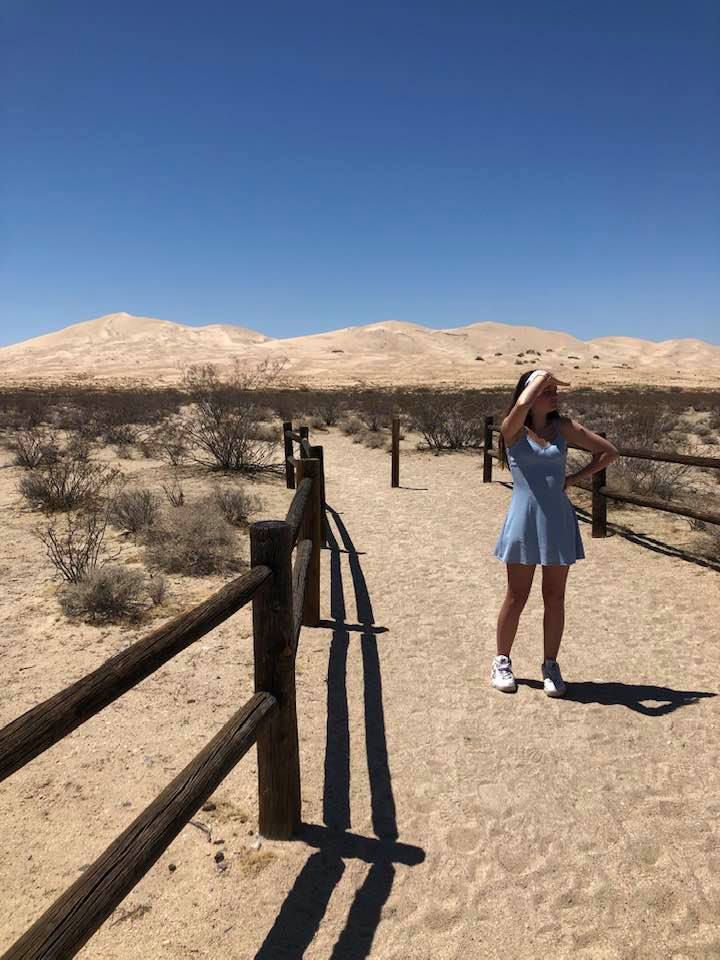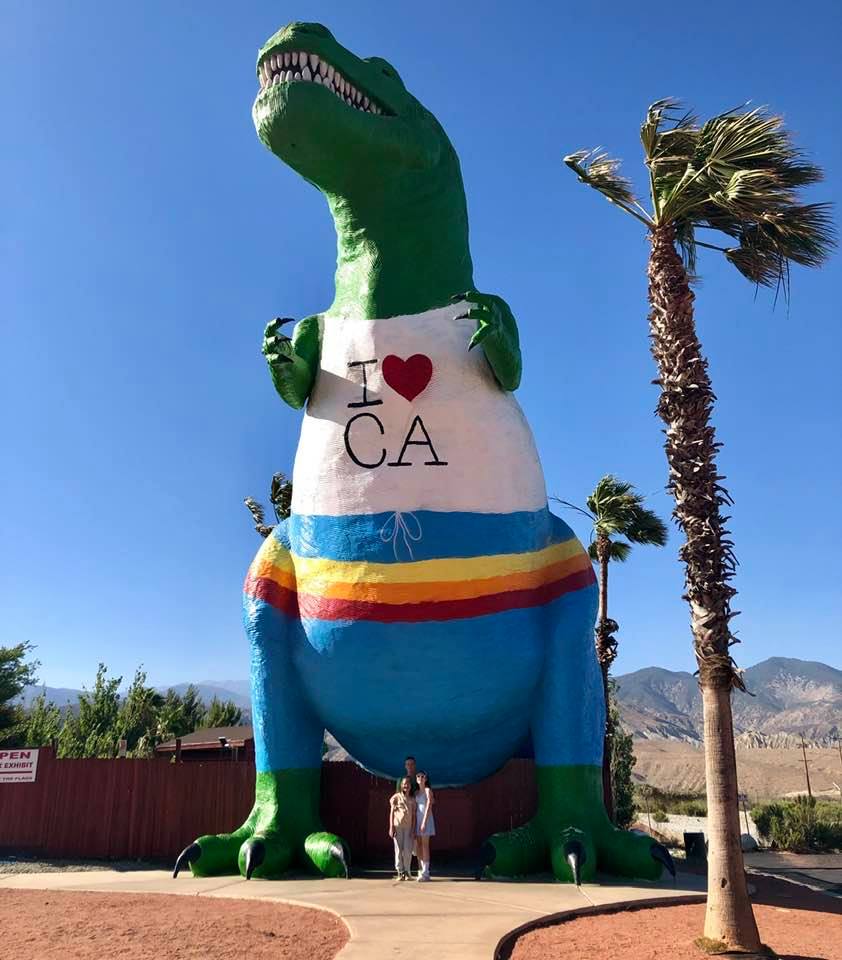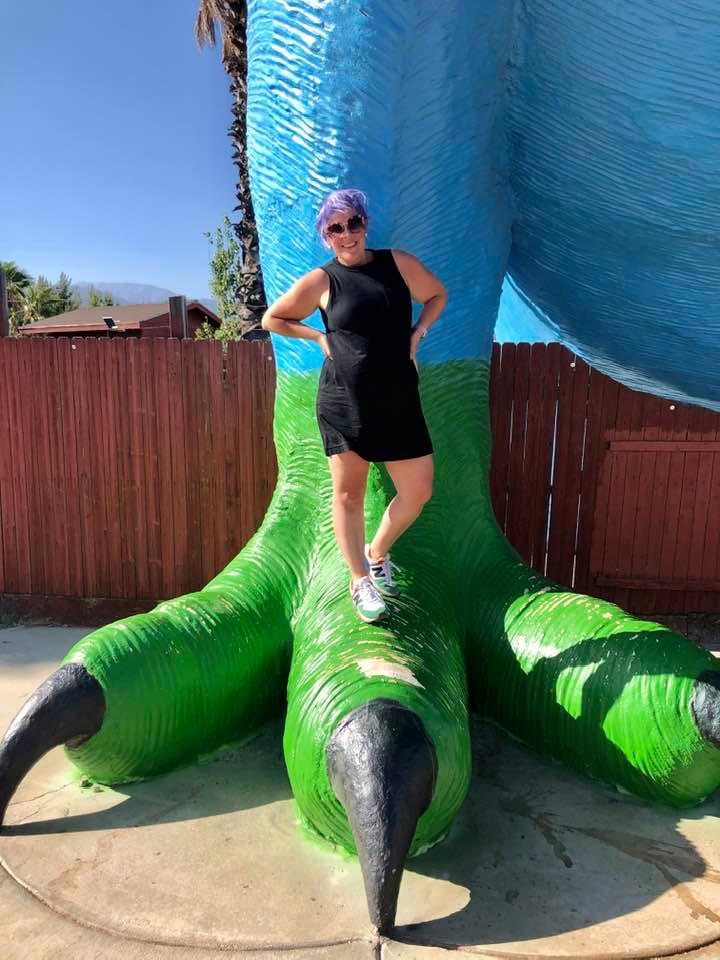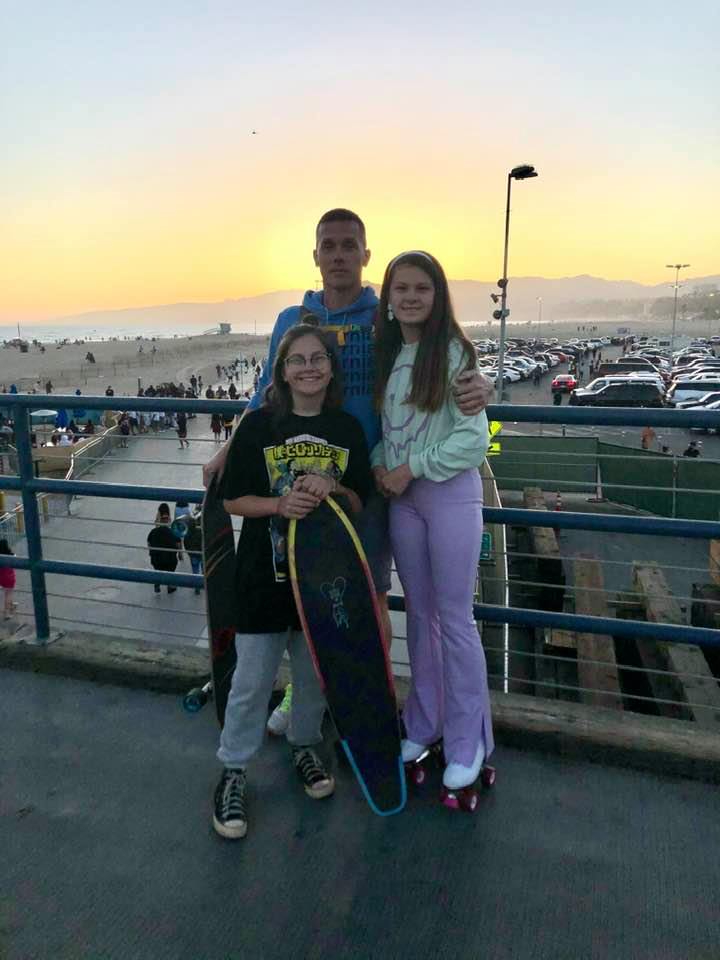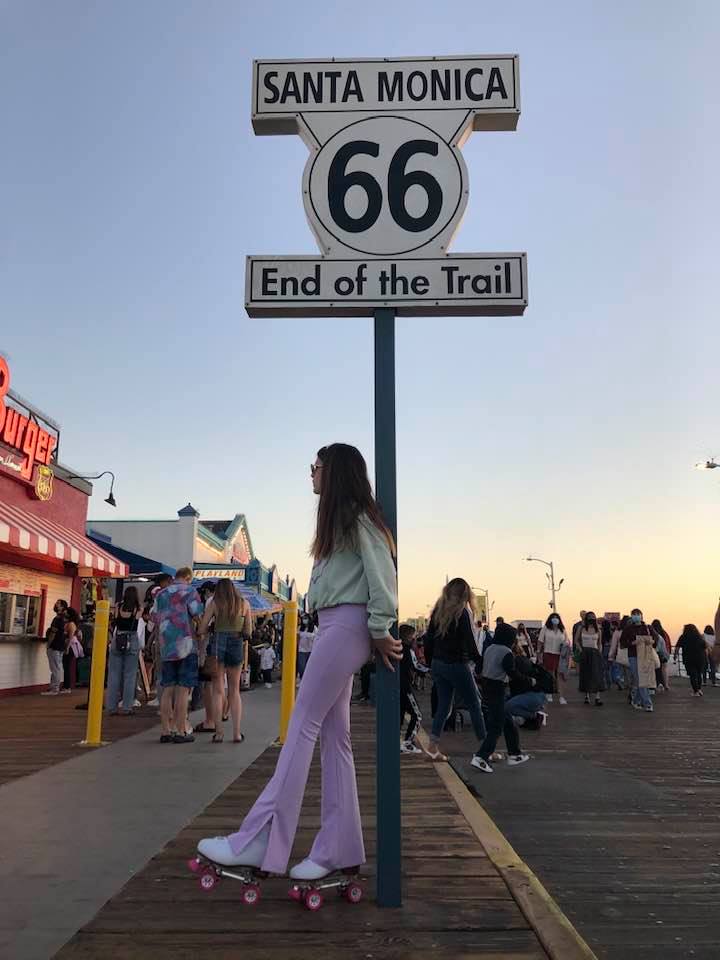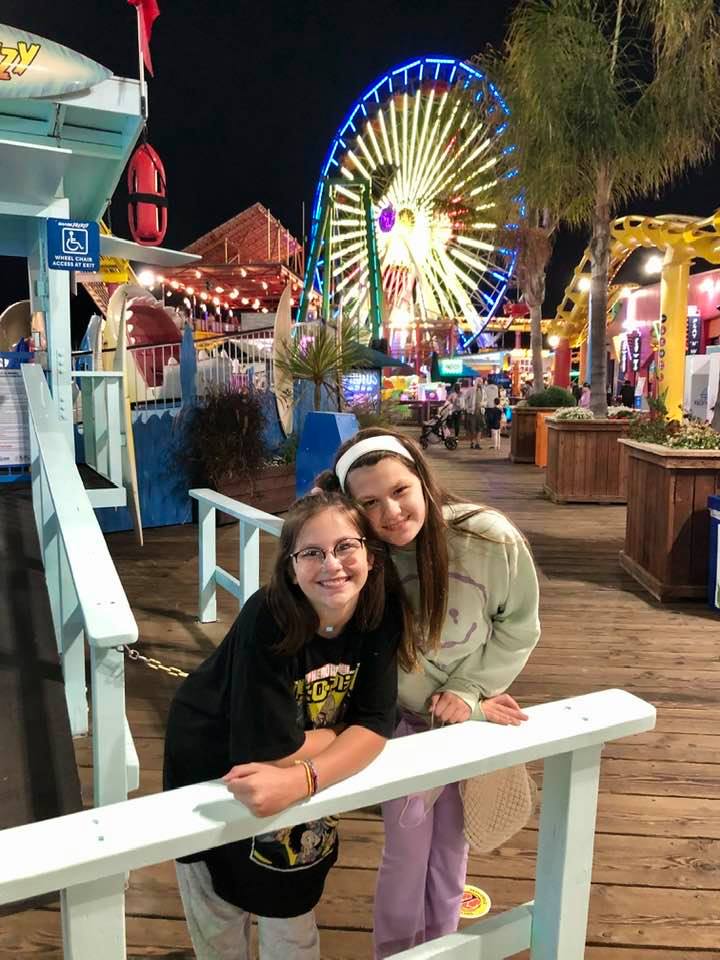 PRO TIP: Make reservations at Mon Ami Gabi to sit on the patio in front, as you'll overlook the Bellagio fountains while you eat! Oh, and since Paris is a Caesar's property, you can go to the pools at both hotels (just have your room card on you)! Bonus tip: the parking meters on the side streets of Santa Monica only took coins, no cards, so make sure you have plenty of them, as a quarter only gets you FIVE MINUTES.
Saturday, June 12th
We woke in Culver City, and head to Hollywood Blvd, where we'd hop in the Hollywood LA Tour's pink vehicle that would take us on our tour of Hollywood, and the surrounding areas! Listen, I LOVE A TOUR, and tend to take one when we go somewhere new! It helps me get the lay of the land, decide where we want to go back to after the tour, and I find out tons of info, while looking at the sights! We get to see so much, and not worry about parking along the way! We saw lots of celebrities' homes, famous filming spots, iconic landmarks and more, and ended back on Hollywood Blvd, where we'd meet up with another Internet bestie of mine, Emily McAllister, and her family (who drove from San Clemente)! We ate lunch at Cabo Wabo, took pics in front of the HOLLYWOOD sign, saw the Dolby (now Kodak) Theater (where the Oscars are filmed), Grauman's (now TCL) Chinese Theatre, lots of stars on the sidewalk, Ripley's Believe it or not, Funko and BTS Line stores, etc.! We were completely and unabashedly "those" tourists, and ate up every minute of it! After saying goodbye to the McAllisters, we went to Rodeo Drive and Bella got to live out her Pretty Woman and Clueless moments! We were ready to "dip our feet" in the Pacific, so we jumped on PCH, and headed to Malibu, where we climbed down some rocks and had the beach to ourselves at sunset. The girls decided dipping toes wasn't enough, and jumped the waves, getting totally soaked instead, and they are some of my favorite moments from the trip! We thought we'd be halfway to San Francisco by this point, but being flexible to stay on that beach was so much more important to us, and we stayed for hours. We eventually did get back on PCH, drove a few hours, and stayed in a tiny town between LA and San Francisco called Lompoc!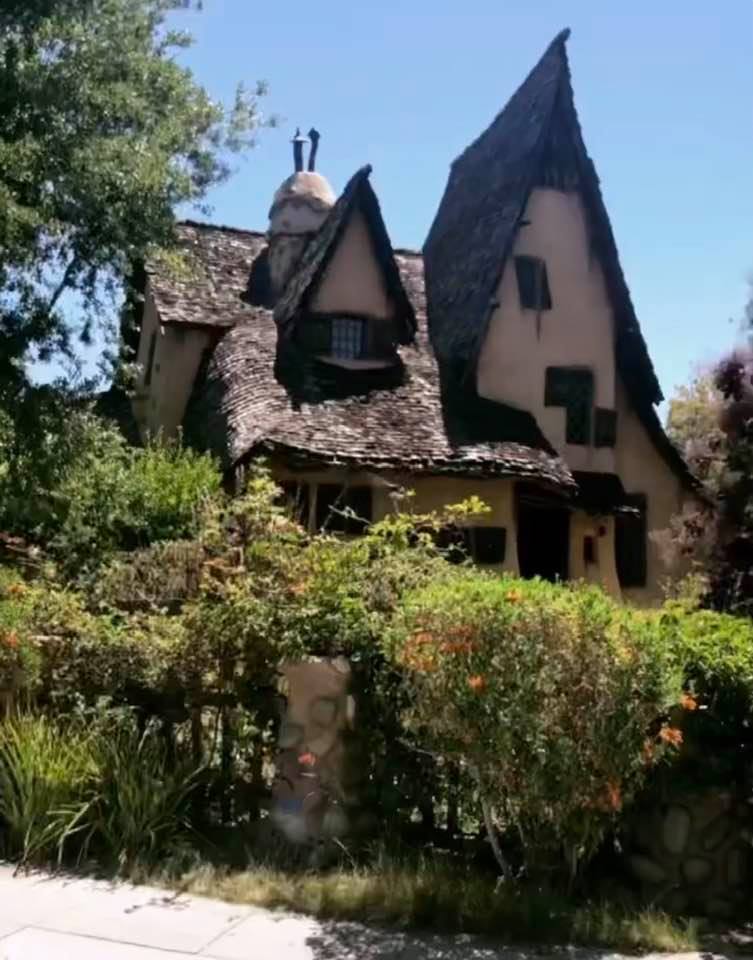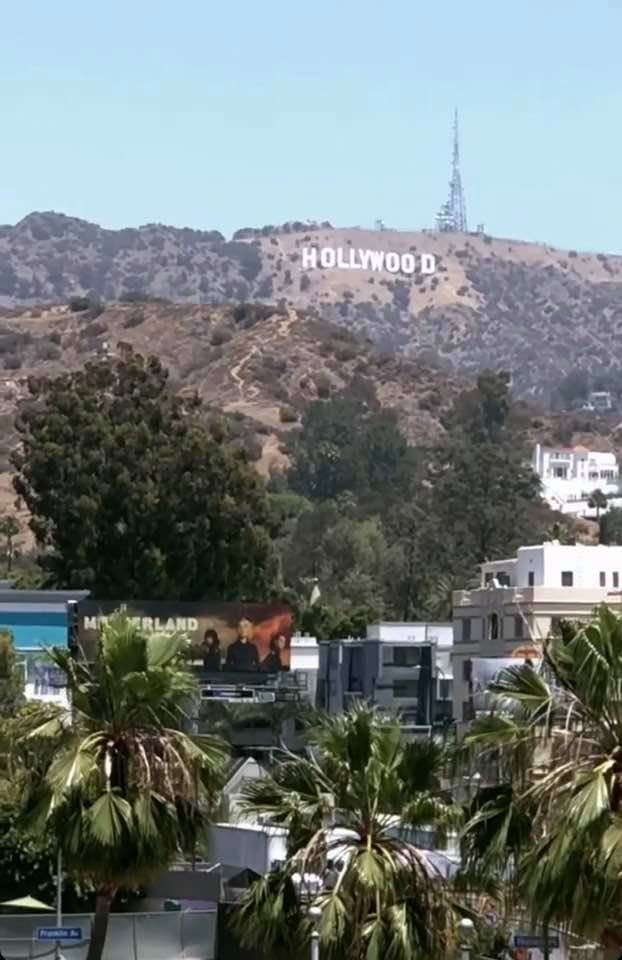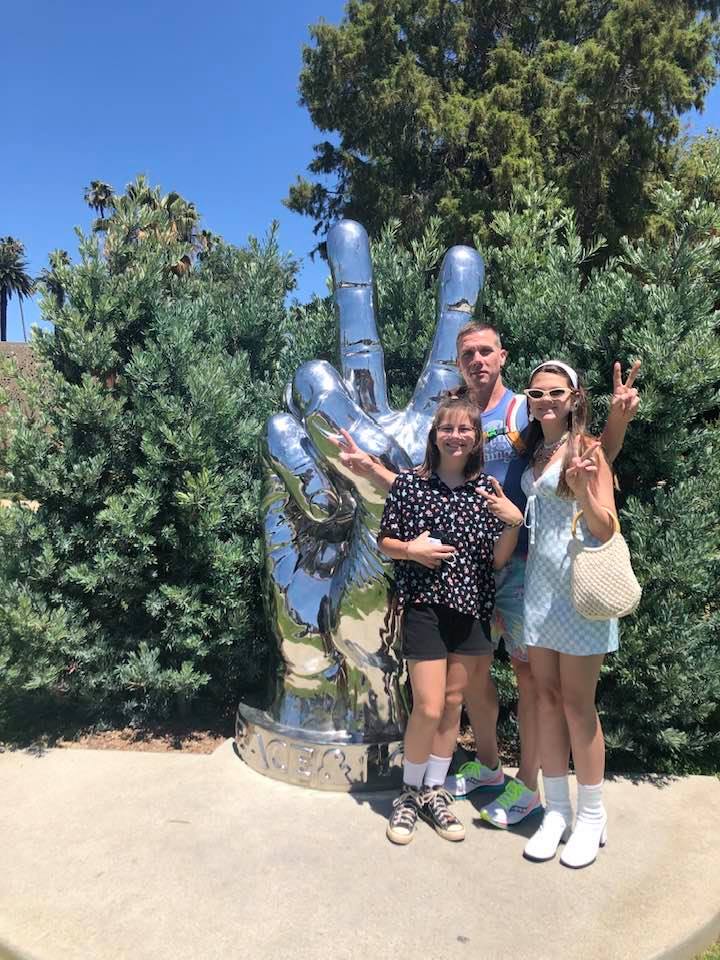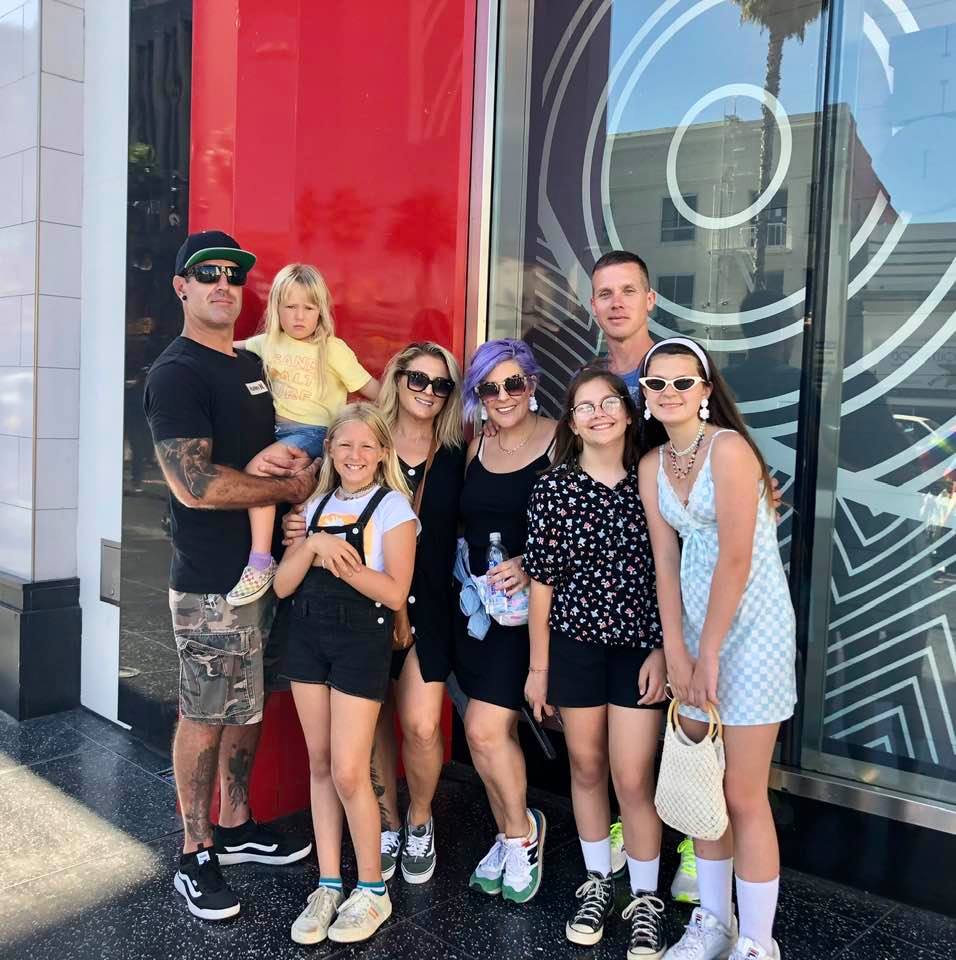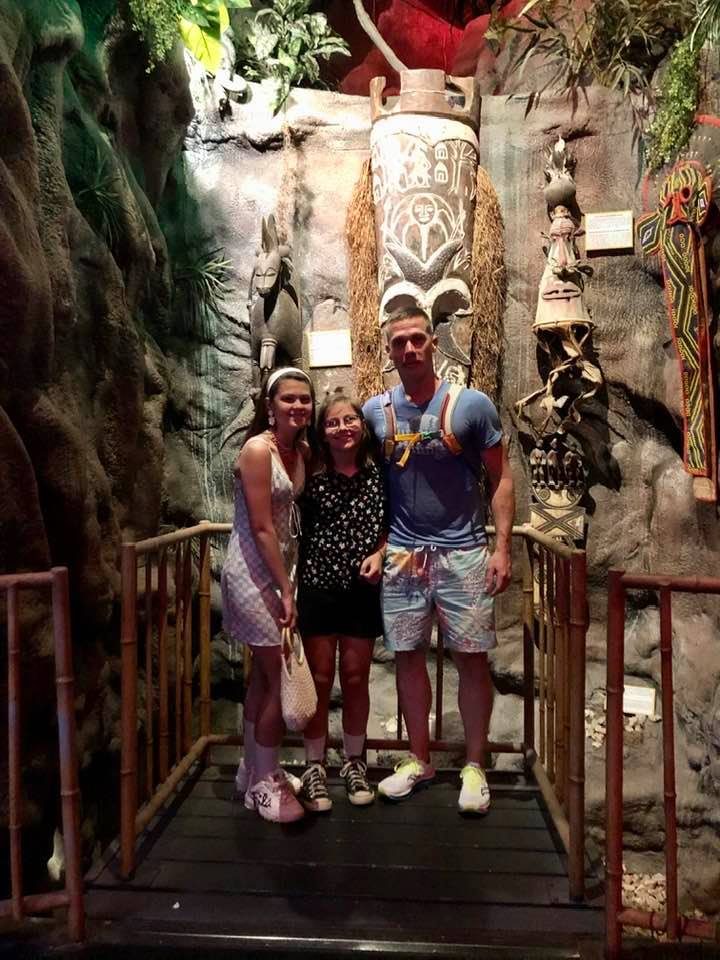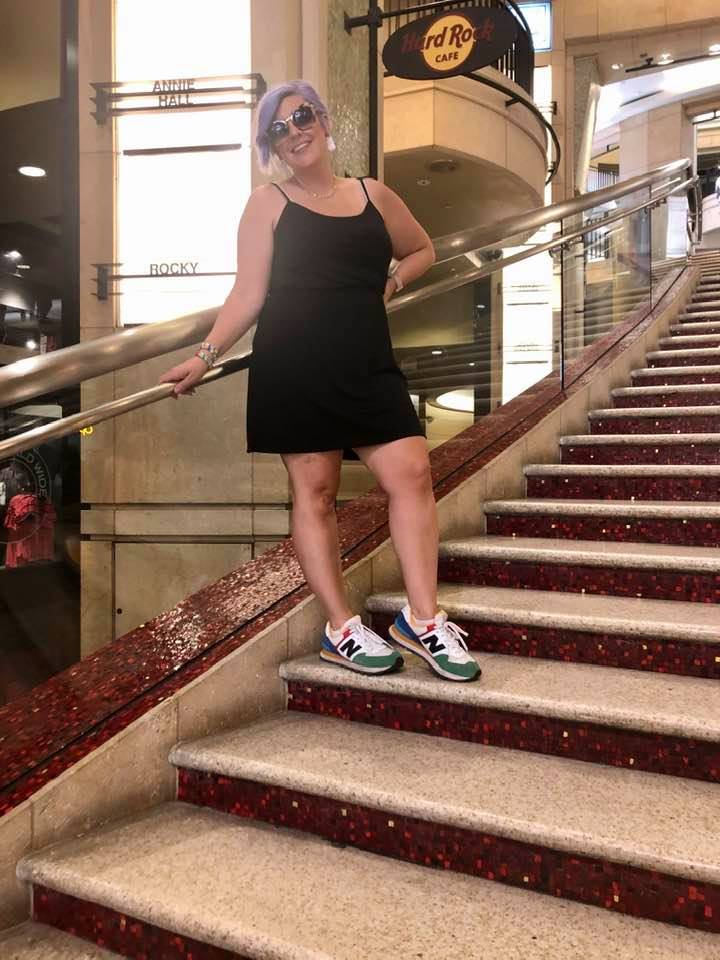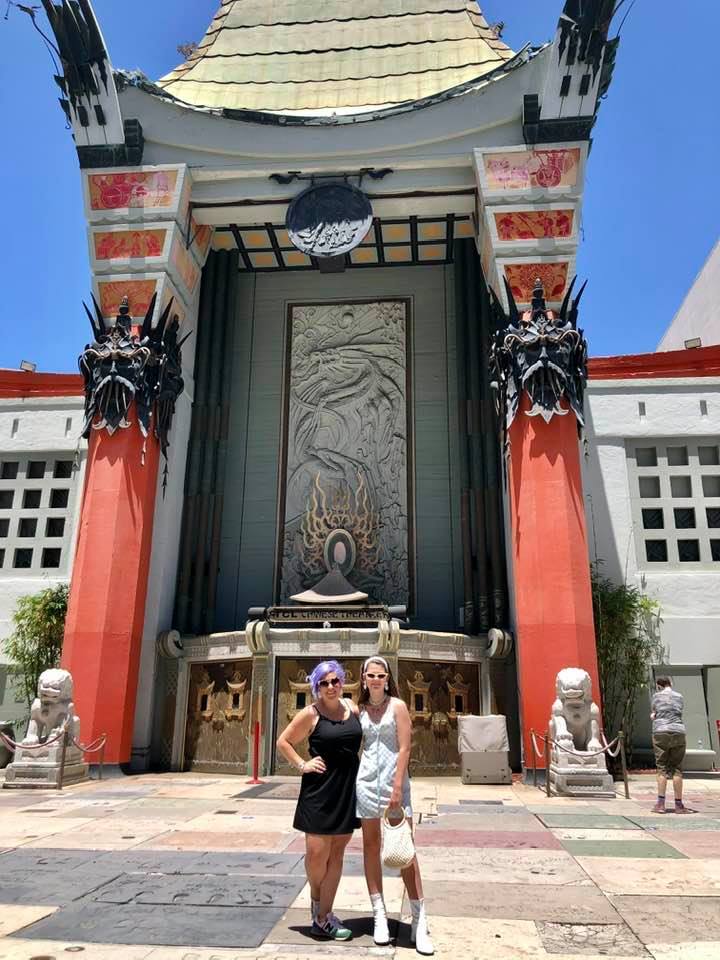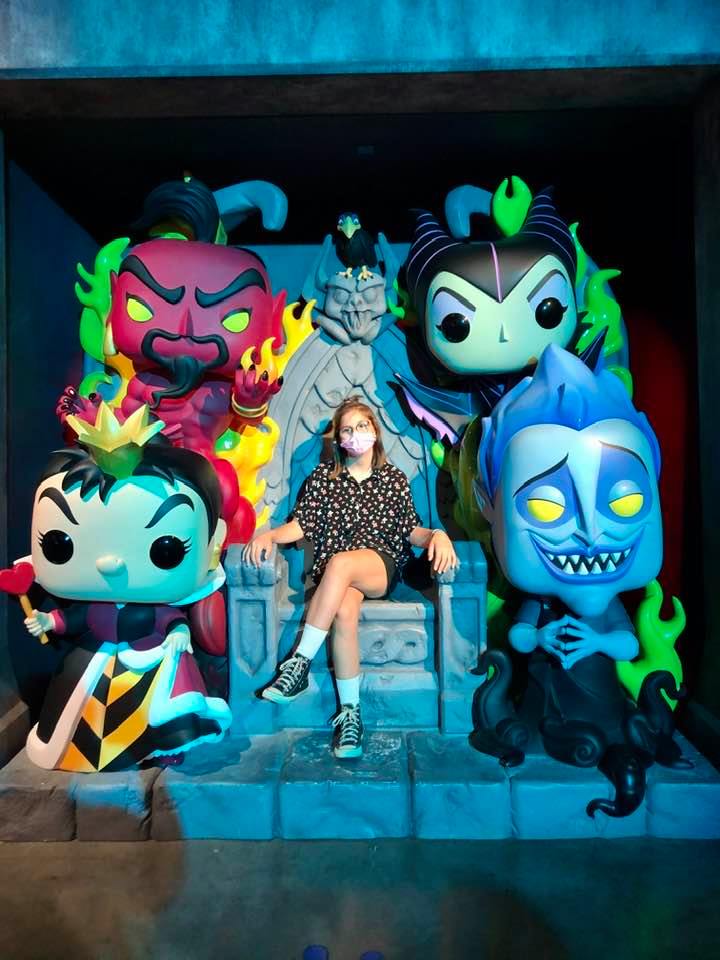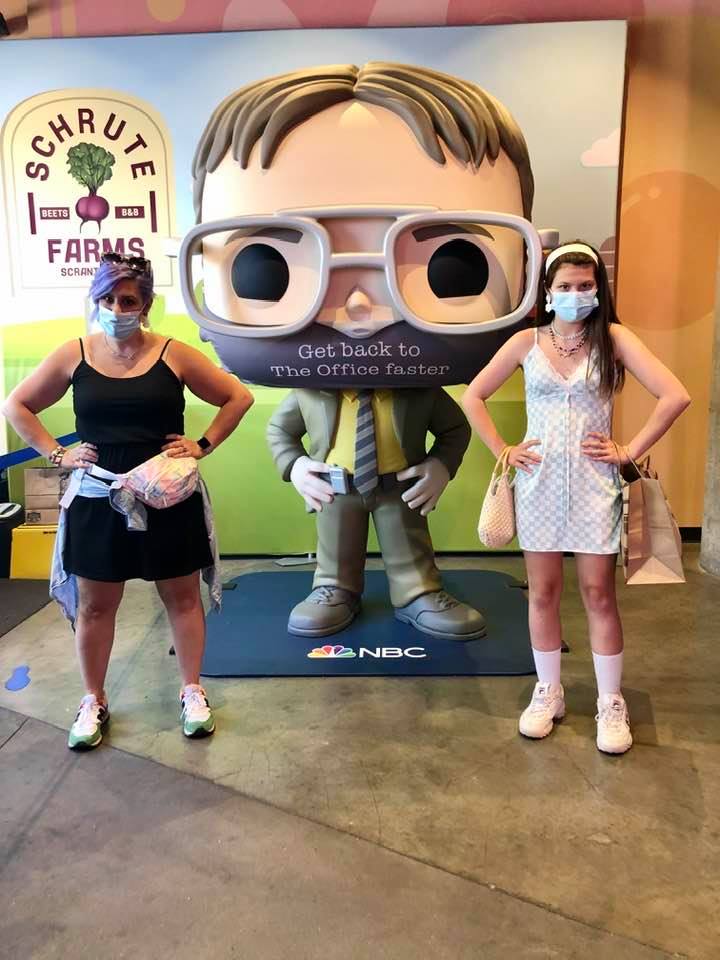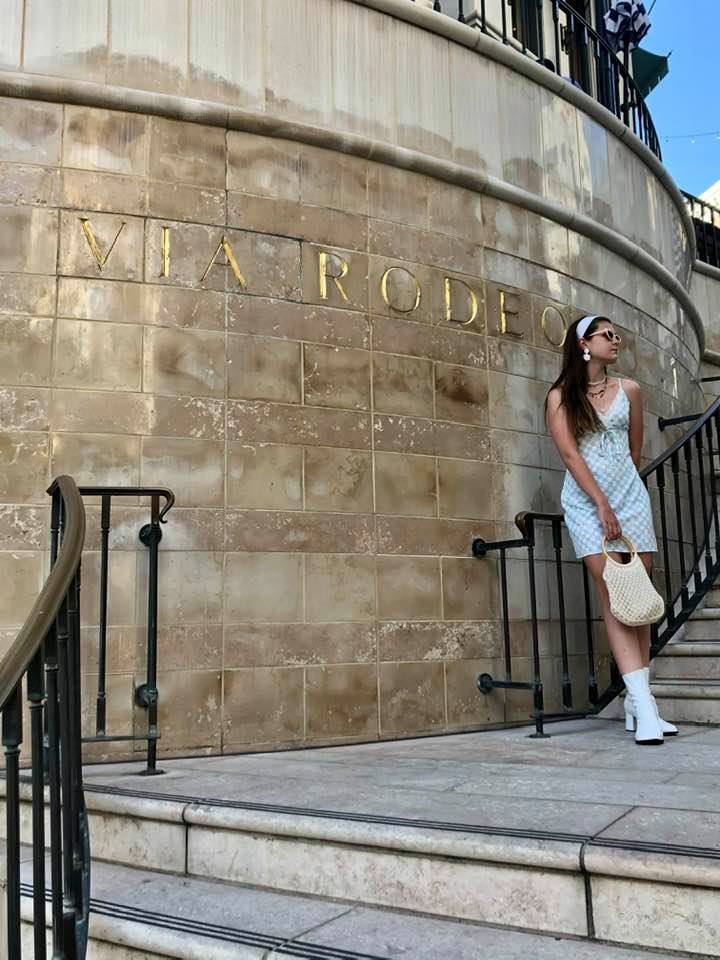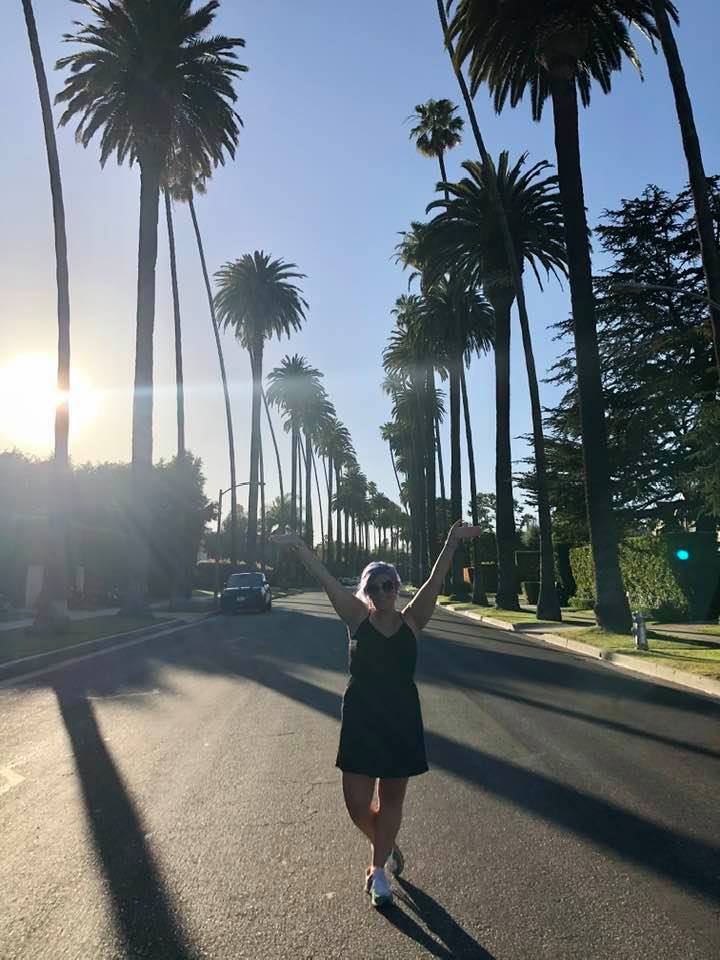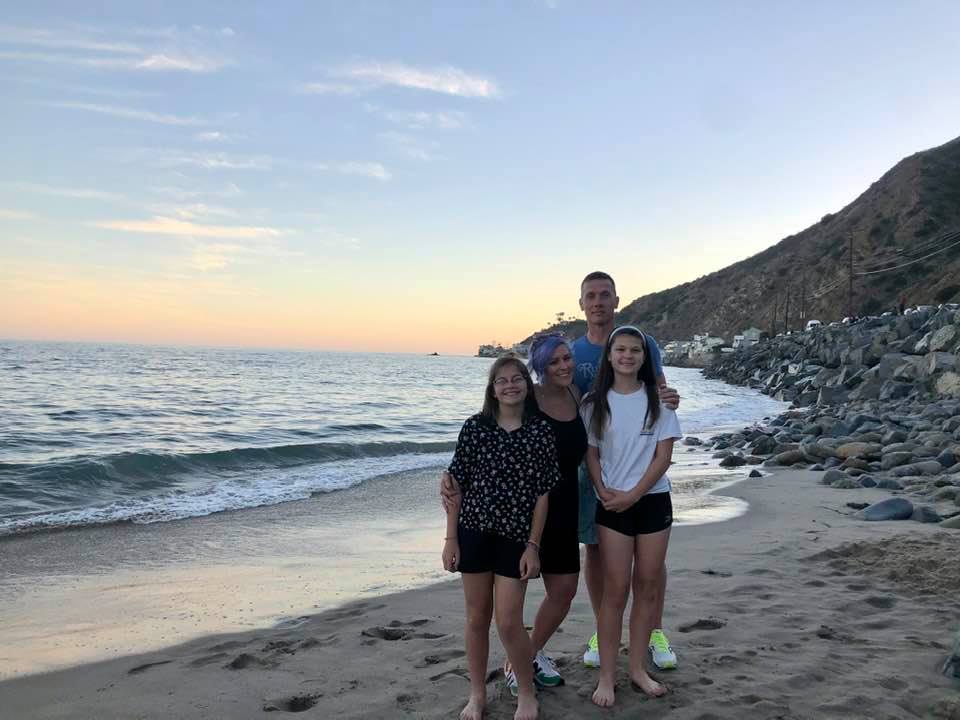 PRO TIP: Grauman's was closed to the public, but there's a store to the right of it, and if you pay the guy $5/person, he'll let you go in the front, walk around, and at least see the people's hands in the concrete! Oh, speaking of paying a guy, we ended up in a public parking lot, and gave a guy $20 to be able to park all day, and he monitored the lot! Best $20 we spent, and we didn't have to keep feeding a meter with coins!
Sunday, June 13th
We woke in Lompoc, CA and after I did some laundry at the local laundromat, we headed towards San Francisco! On the way, I did something I had never done before, and that was eat at In-N-Out, and little did I know that I would start a firestorm in my DMs once I gave my review of being completely underwhelmed by the hype?! Here me out In-N-Out fanatics…I think nostalgia is a helluva drug, and I have ZERO nostalgia with this burger joint. I was judging simply on taste and taste alone, and not great memories that I have there. I simply stated that the burger was okay (love the sauce), but that the fries were not good. And you would've thought I said that "I want to kill all puppies" based on the way people were personally offended. We all have different tastebuds, and that's what makes the world go round, AND bonus: I won't be one of the people making the lines even longer LOL! After #burgergate, we made it to San Francisco, checked into our GORGEOUS hotel, Nikko, and walked to Chinatown, which was INCREDIBLE! It's been one of Bella's life dreams to see Chinatown in SF, especially because she was a bit underwhelmed by New York's! San Francisco's lived up to the hype, and we had an authentic, delicious Chinese dinner at Cafe Broadway, before we shopped some of the places around the area! We walked back to the hotel, and took the "fancy" streets back, and window shopped the luxury brands 😉 We watched the Olympic trials in the room, and enjoyed our space, as this was the largest room we'd had all trip, and the most luxurious!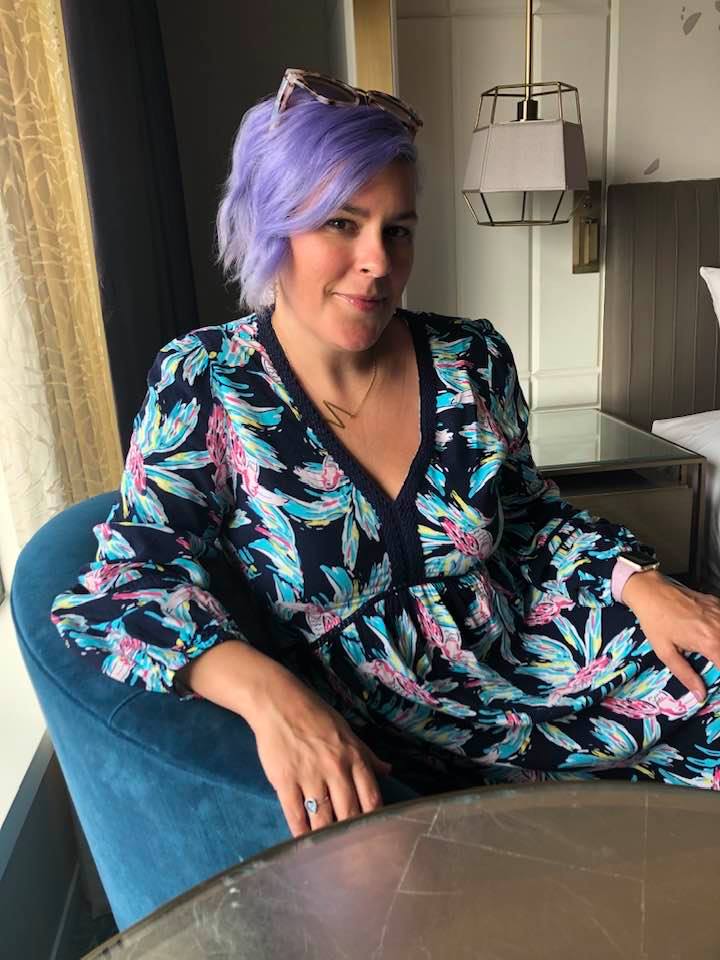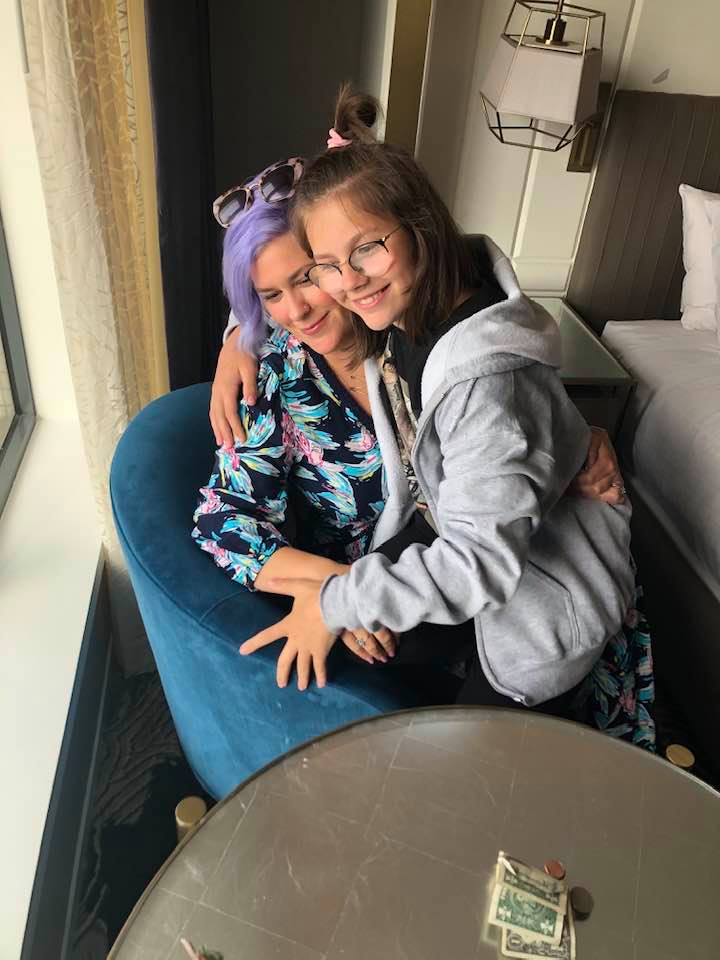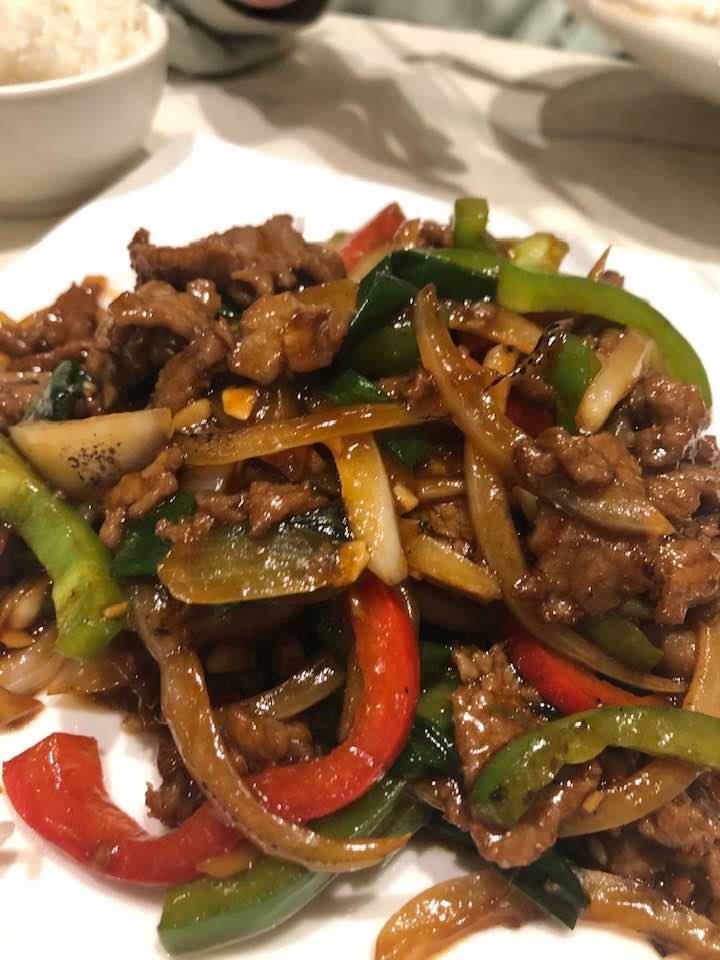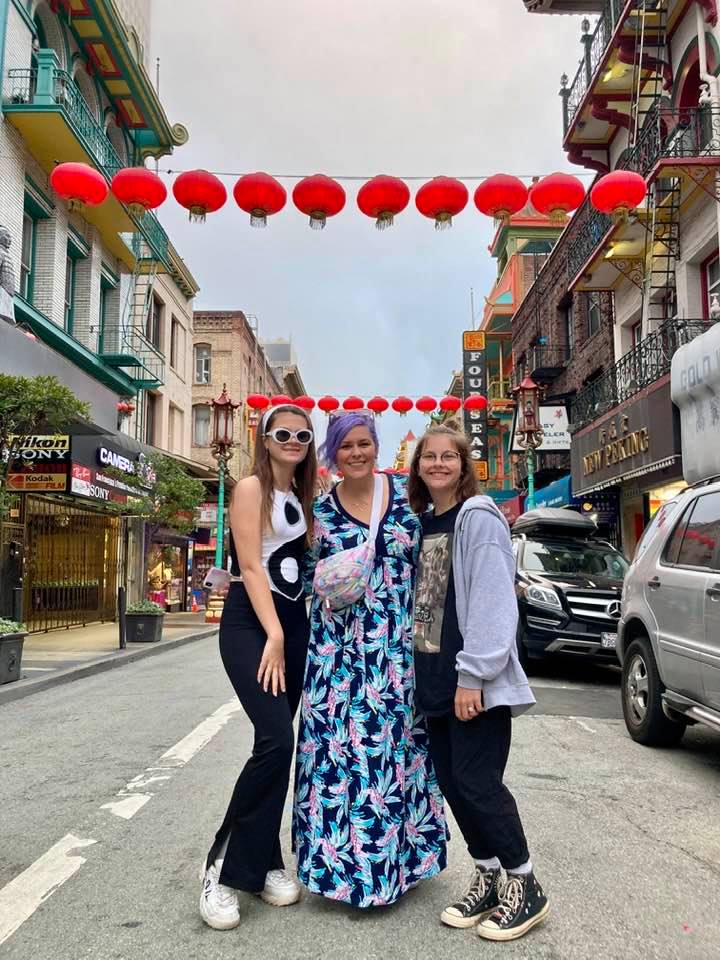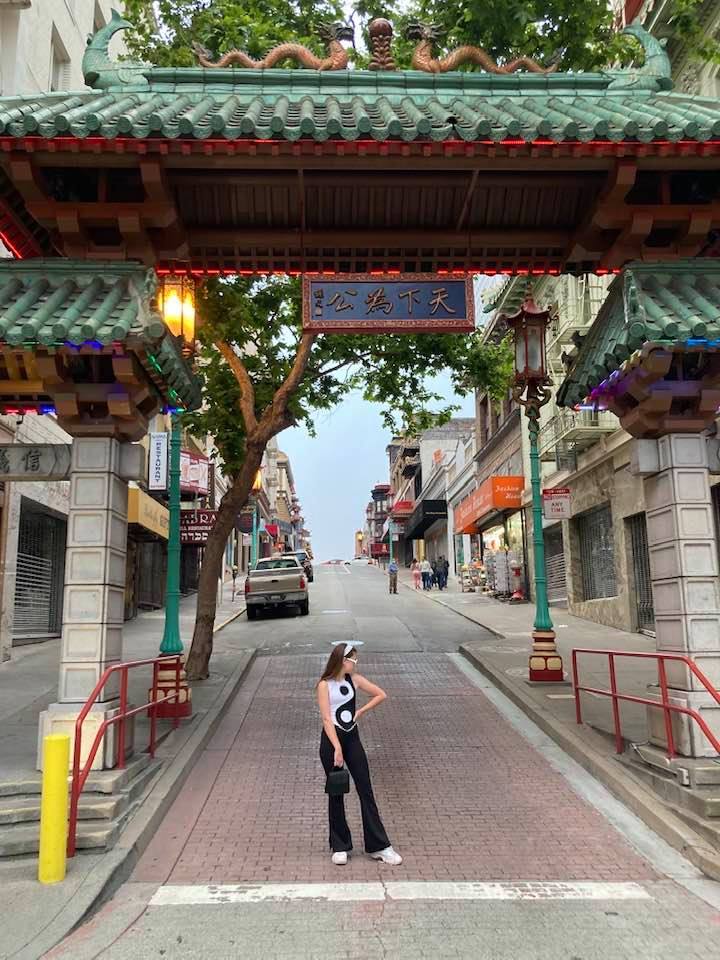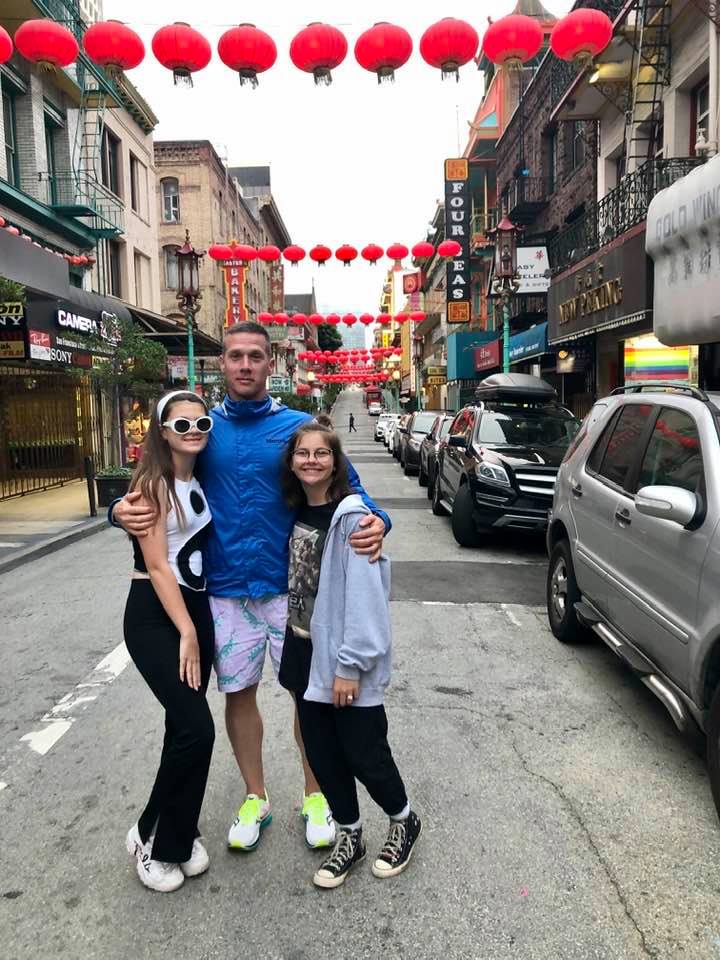 PRO TIP: Don't talk about In-N-Out 😉 Seriously though, go to Chinatown and make sure to enter through the gate at Grant and Bush! Enjoy the sights and smells from the vendors, and eat so much dim sum, you have to roll yourself back to the hotel!
Monday, June 14th
We woke up, and the girls and I went to the stunning Hotel Nikko pool while Joshua ran the VERY hilly streets of San Francisco! After we all showered, and packed up, we walked to a brunch spot we had passed the night before, while walking to Chinatown, called Roxanne Cafe. It was so good, and we all left with full bellies, ready to explore San Francisco! We were the ultimate tourists, starting with driving to the Painted Ladies, which are the houses you see in the opening credits of Full House. We played volleyball in the park across the street, while Joshua and Lilly skateboarded! Then we were off to see the Mrs Doubtfire house, and the actual facade of the Full House house (since it's not one of the Painted Ladies)! Then it was time to drive down that SUPER curvy street, Lombard, which we just HAD to do twice! Finally, it was time to see the Golden Gate Bridge, and guess what?! Karl, the fog (yes, the fog has a name), prevented us from seeing anything! Even as we were driving on it, it was hard to see it, so we crossed to the other side, and went to a gorgeous lookout, and saw about half of the bridge! We also saw Alcatraz, from up there, which we would've loved to tour, but it was closed that day (I think covid restrictions). So we started our trek to hug some Sequoias in Yosemite! We drove five/six hours and guess what?! Yosemite was CLOSED. And herein lies the first instance of a Griswold moment, which deserves its own paragraph (after the pictures here)…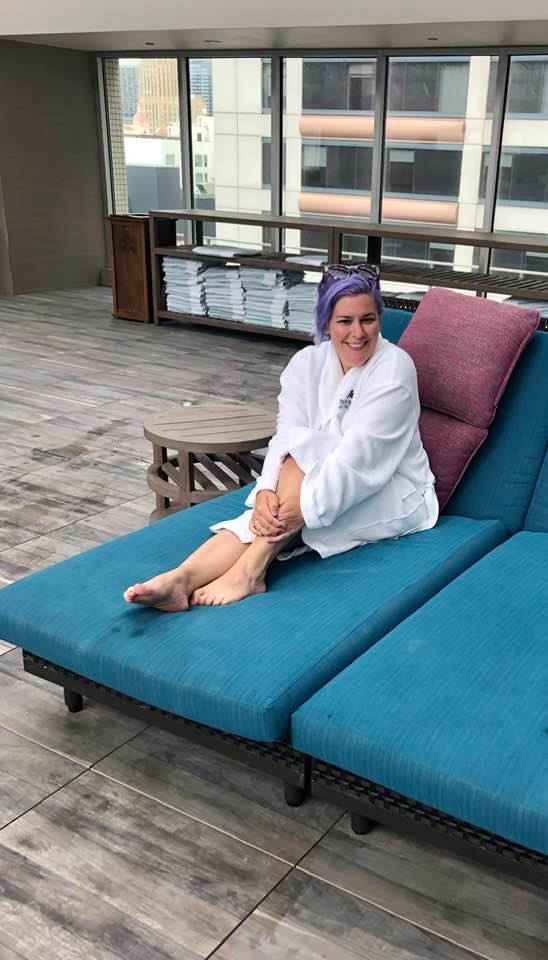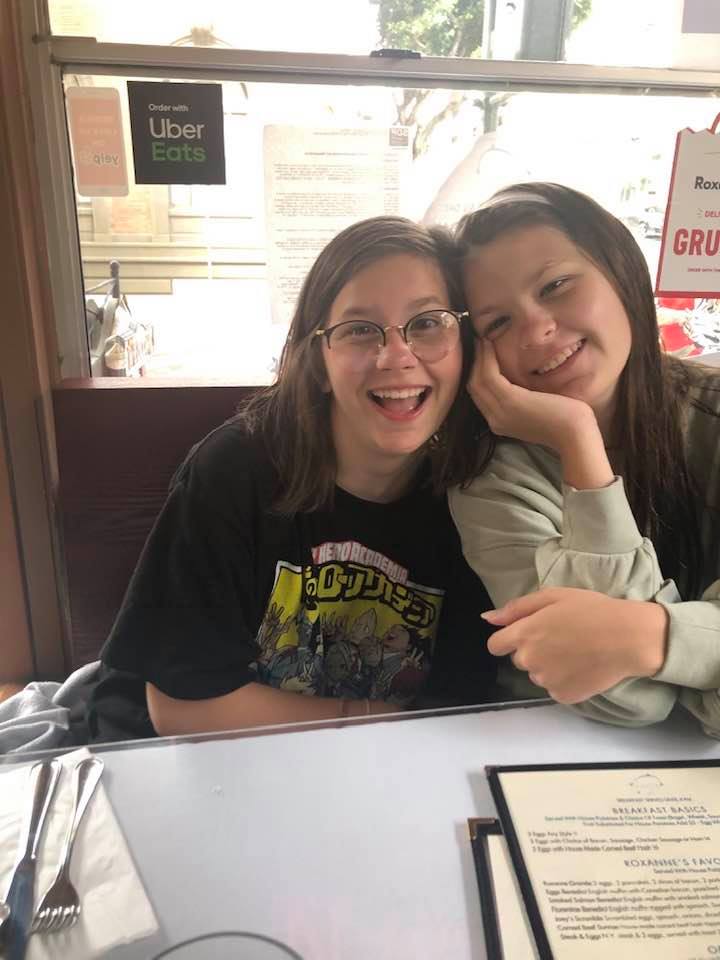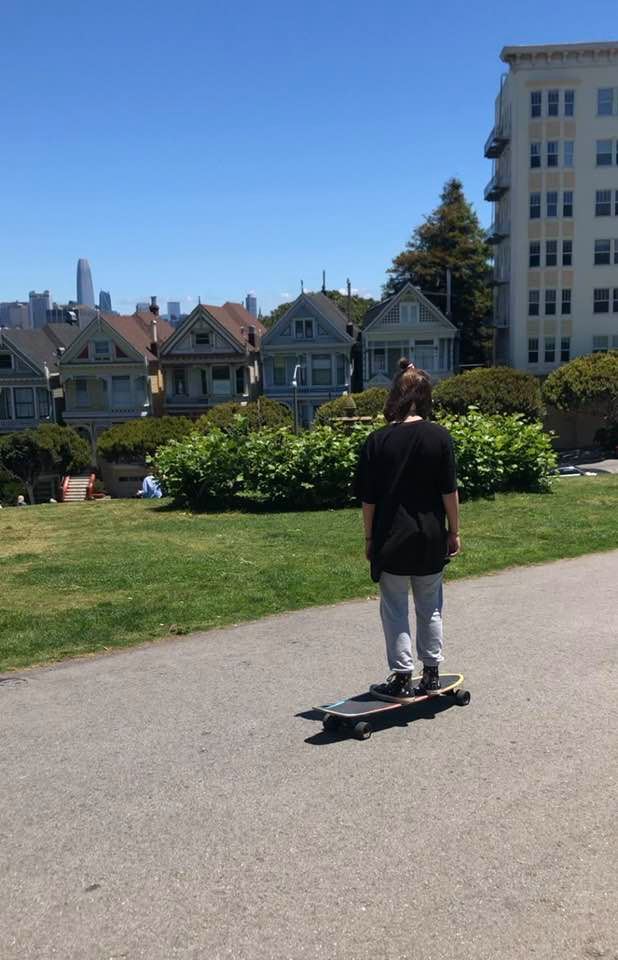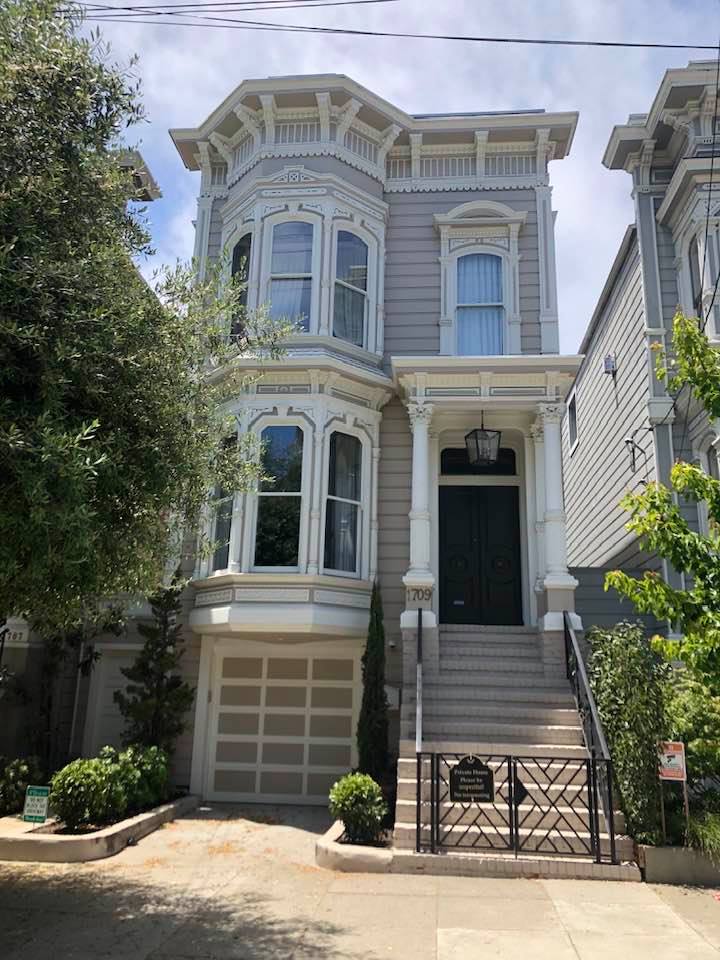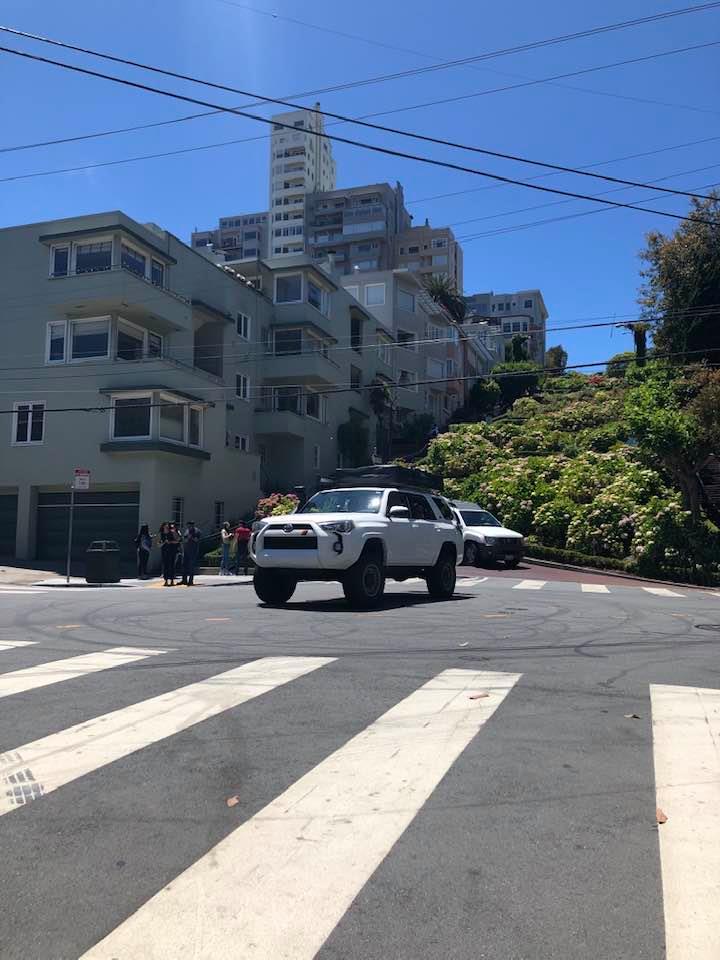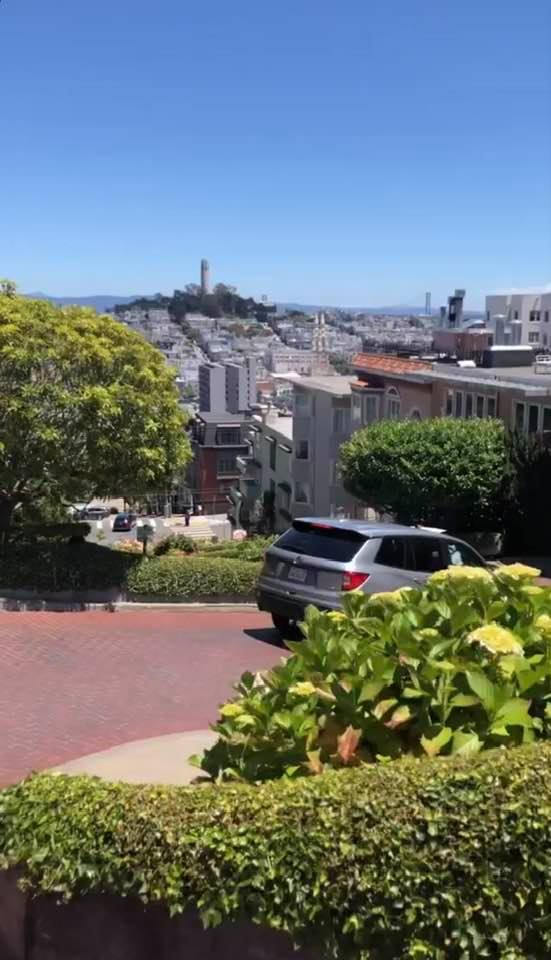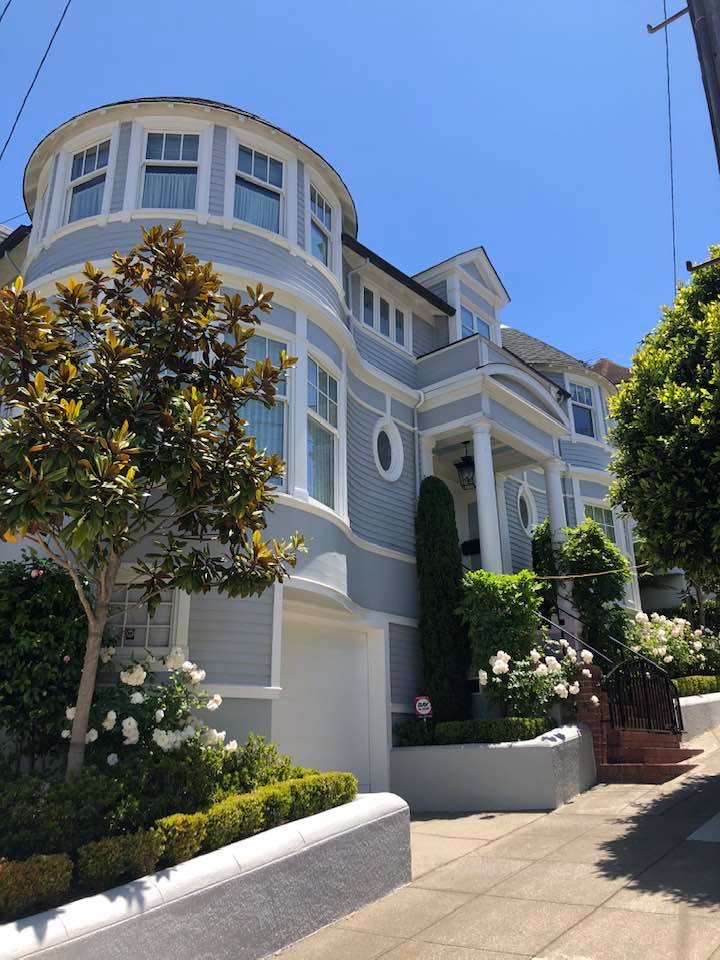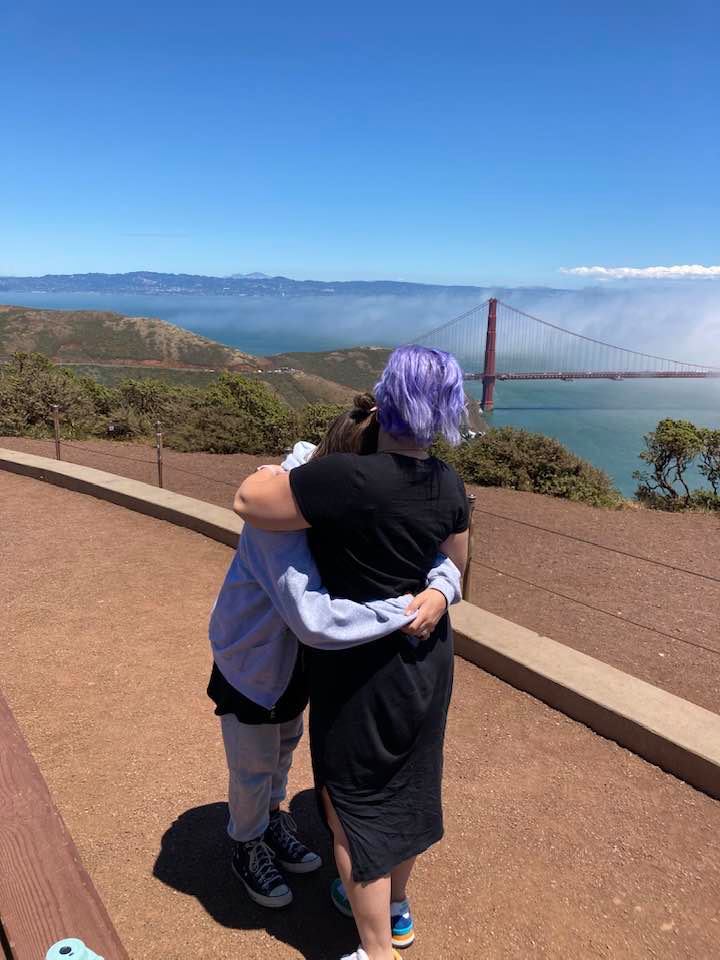 I'm not sure if you've been keeping up with the CA news, but Gavin decided he was going to basically reopen the state on June 15th. Now, look at when we were there…the 11th-14th! Which means were were juuuuuuust ahead of the restrictions being lifted. Because of these restrictions, I knew that Yosemite had some modifications to their accessibility, and I researched the CRAP out of it!! And on their site, it stated that if you were just wanting to drive through, you could, and that it was "open 24 hours." You would be given a temp permit at the guard house, they would time stamp it, you would be given a certain amount of time to drive through, and you couldn't get out of your car at all. In reading all of this, I thought that still meant: we could get there, get the stamp, drive through, take some cool pics of the HUGE redwoods, and call it a day! But no. We got there, and no one was in the guard house. And the gate that we needed to go through to see the trees in Mariposa Grove, was down, with no way to get through it! It was our Wally World, and it was closed. It was a pretty epic fail, but we made the best of it! We saw a beautiful sunset, and touched a tree that used to be tall (the top 9/10 had fallen off) lol! We all hugged, knowing that this was the end of our road trip, and Joshua and I started bawling. Seriously, we couldn't get it together, and were still crying getting back into the car, and for miles down the road as we left Yosemite. We didn't want it to be over, and we know our time with our minis home with us is fleeting, so we were in our feelings HARD. We had decided to start making our way back east, but had to go south first, so we spent the night in Fresno!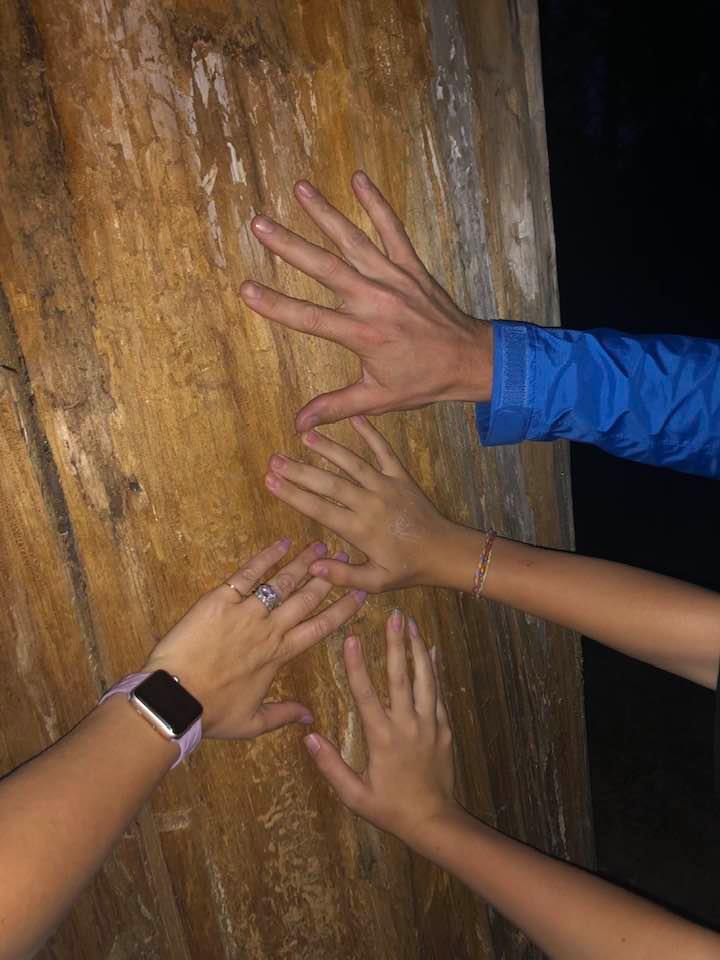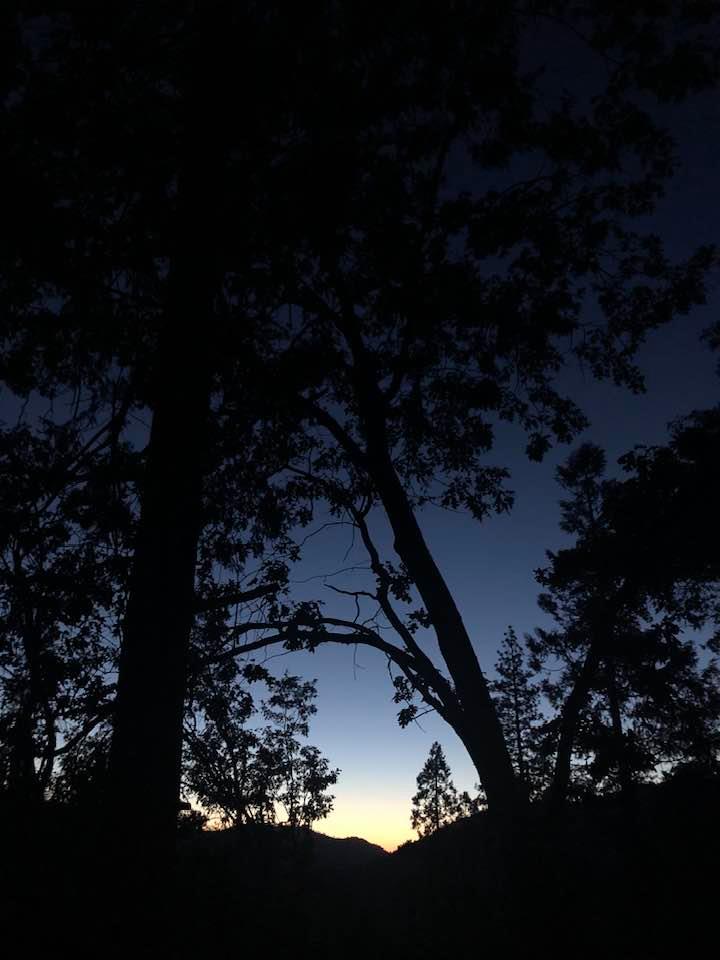 PRO TIP: Double check the National Parks app, and see if any of them still have certain restrictions and/or need reservations to visit! So many things will have changed by the time you read this, as far as covid restrictions are concerned, and it never hurts to triple check! And look beyond their websites, as they may not be updated….call directly, or use apps that specialize in updating relevant info!
Tuesday, June 15th
Woke in Fresno, and had a little bit of pool time before getting in the car! It was at this point, I set our GPS to go back home, and thought we'd stop for the night in Flagstaff since we loved it sooooo much on the way there! But then I recalled that Sedona is just 20 miles or so south of Flag (that's what the locals call it, apparently ;))! And I've ALWAYS wanted to visit Sedona, ever since the game shows were giving away trips to there! It looked picturesque, and I figured we'd want DAYS there, not hours! I mentioned it to Joshua and I think he knew since Yosemite was a bust, we should make Sedona happen! I posted on my IG story about us stopping there, and sure enough my friends, Erin and Ashley, saw the post and texted me that they were in Sedona too! Small world, huh?! And not only were they there, but the view from their hotel had the BEST sunset, so we headed their way! As we pulled up to Sky Ranch Lodge, we saw a ton of people just before it at an overlook, all there to watch the sunset too! My friends weren't kidding when they said it was the best spot, and we were treated to one of the most beautiful sunsets ever! We stayed for a couple of hours, let the kids swim with their friends, and then headed to our hotel about 15 minutes away, which was located at the base of Bell Rock!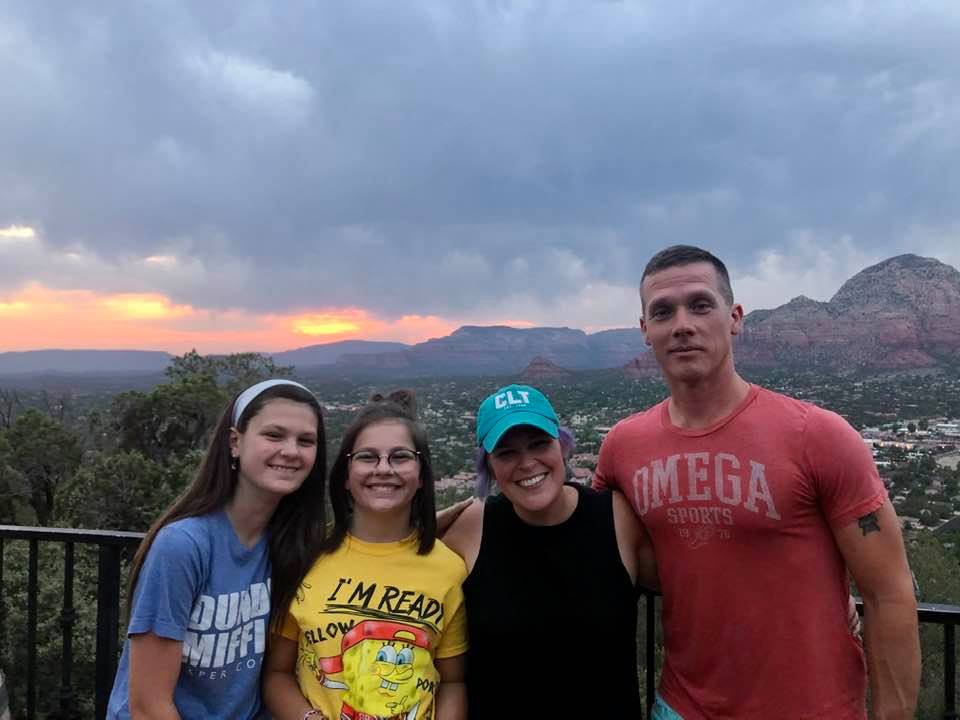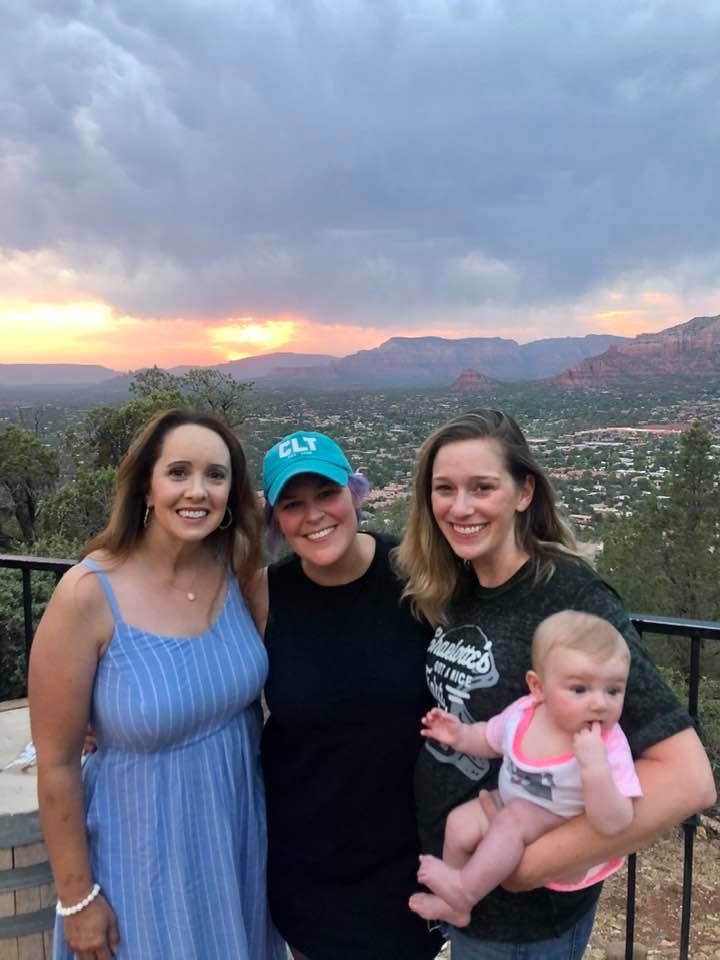 PRO TIP: You can go to this epic sunset spot if you put in Sedona Airport Scenic Lookout into your GPS! I believe you pay $3 to park in the lot across the road and then you have the rim view, which is a panoramic look over Sedona, and will take your breath away!
Wednesday, June 16th
Woke up and saw the most gorgeous view of Bell Rock from our hotel room! Since we got there after dark, we hadn't seen it yet! We knew we only had a few hours left in Sedona, and were trying to choose between hiking Bell Rock, going to Slide Rock, or heading to Grasshopper Point and Swimming Hole! We chose Grasshopper Point so we could cliff jump….we thought the minis would have more fun doing that (and me too)! You pay $9 to park and then take a short trail to the spot (go right "to the creek"). We had to cross a VERY cold river, to climb the rocks to be able to jump, but it was worth it! After LOTS of jumping and wading in the COLD river, we changed into dry clothes and pointed our car east, for good this time! I already made Joshua promise me we'd come back to Sedona ASAP, and he is game! Our goal was to get to our hotel in Amarillo before midnight (about a 10 hour drive), and we rolled in around 12:05 am, so I guess you could say we got to Amarillo by mornin' 😉 Don't forget you lose an hour once you cross into Texas! Oh, and double check your hotel's address. I took us to the wrong Holiday Inn (which was across and down the street from the right one), and didn't realize it until we had completely unpacked the car, parked, and I was trying to check us in. GOOD TIMES.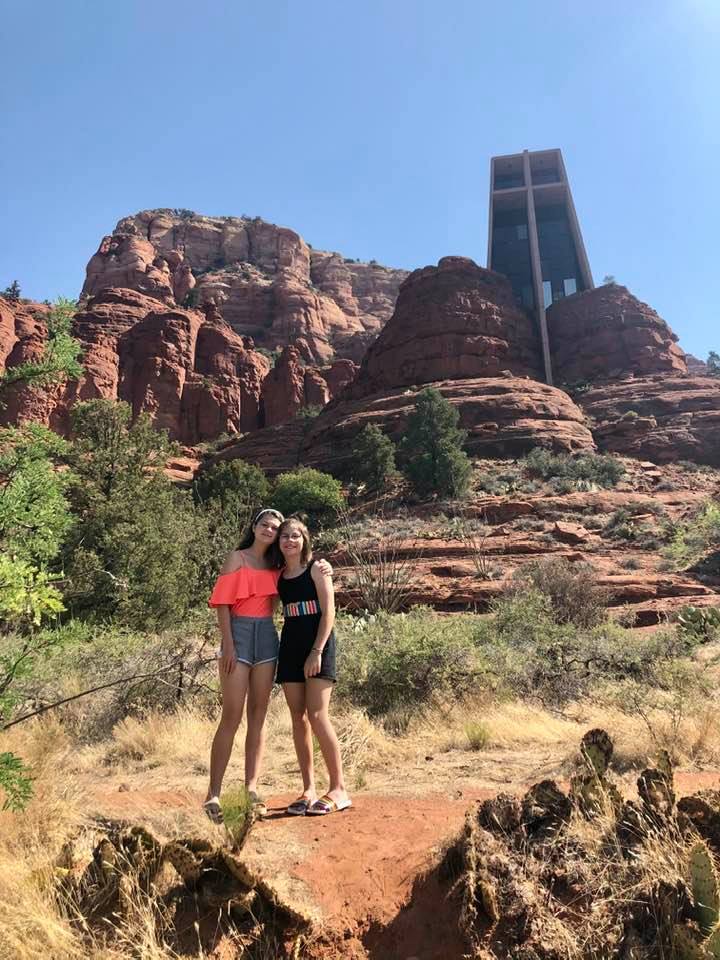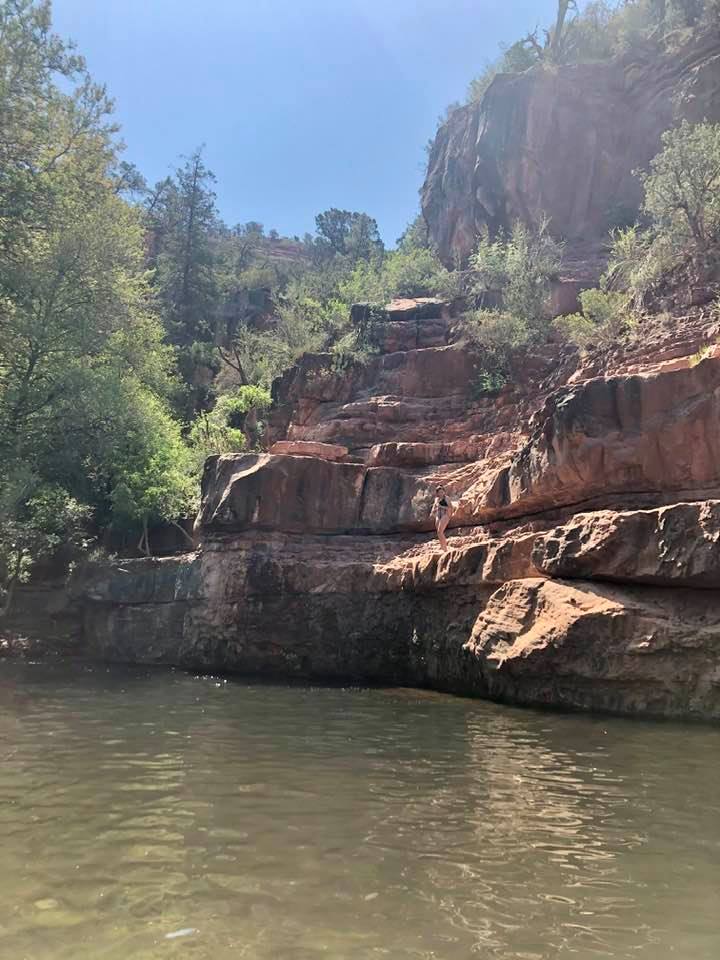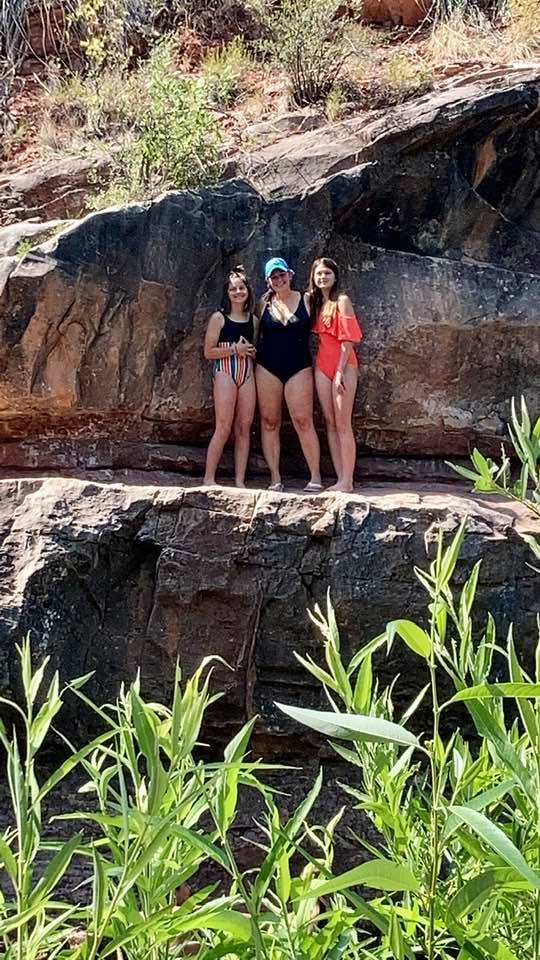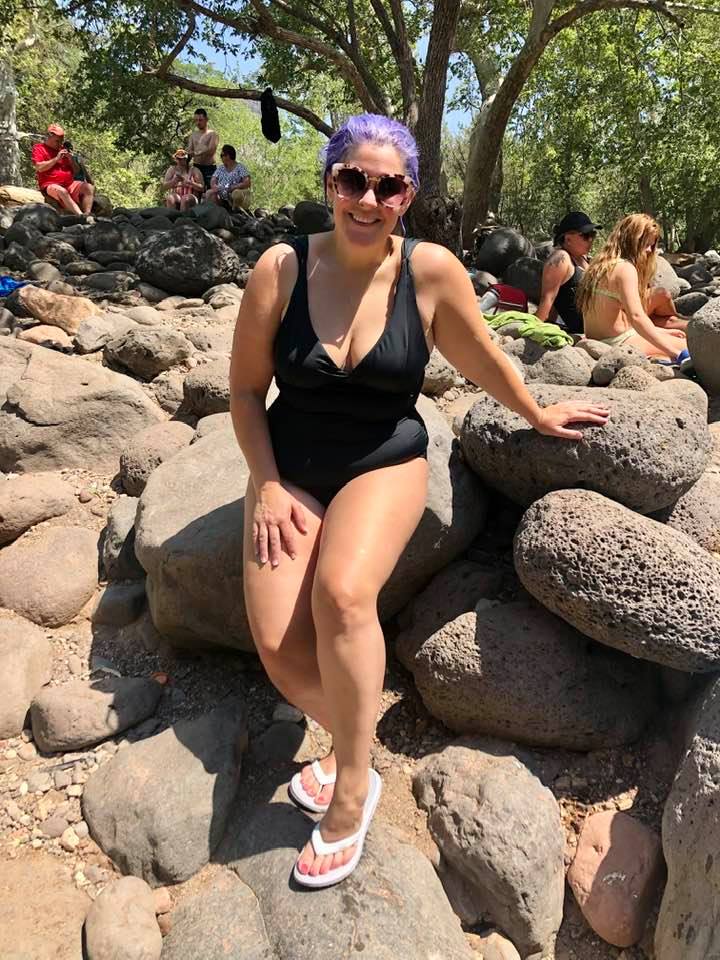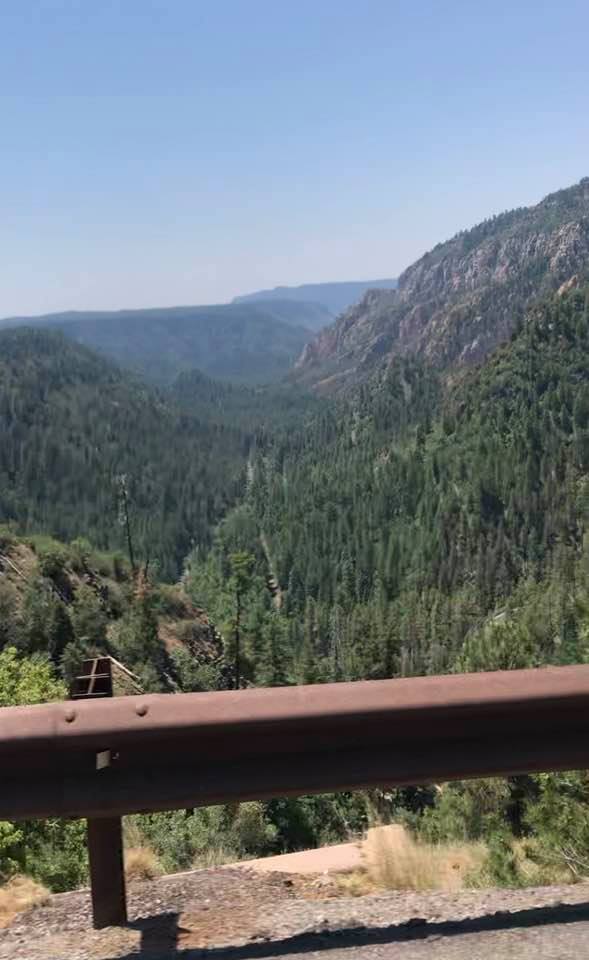 PRO TIP: Go to Sedona. Don't go anywhere else until you do. That's it. That's the pro tip. Okay fine, and don't forget to pack water shoes….walking on those rocks with bare feet hurts!
Thursday, June 17th
Since all of our official stops were over, it was time to put in some serious driving hours (about 11), and our goal was to get to Memphis earlier than midnight, and check into the right hotel this time! And we did it! We ate candy in bed and watched Family Feud, while Joshua ran on the treadmill!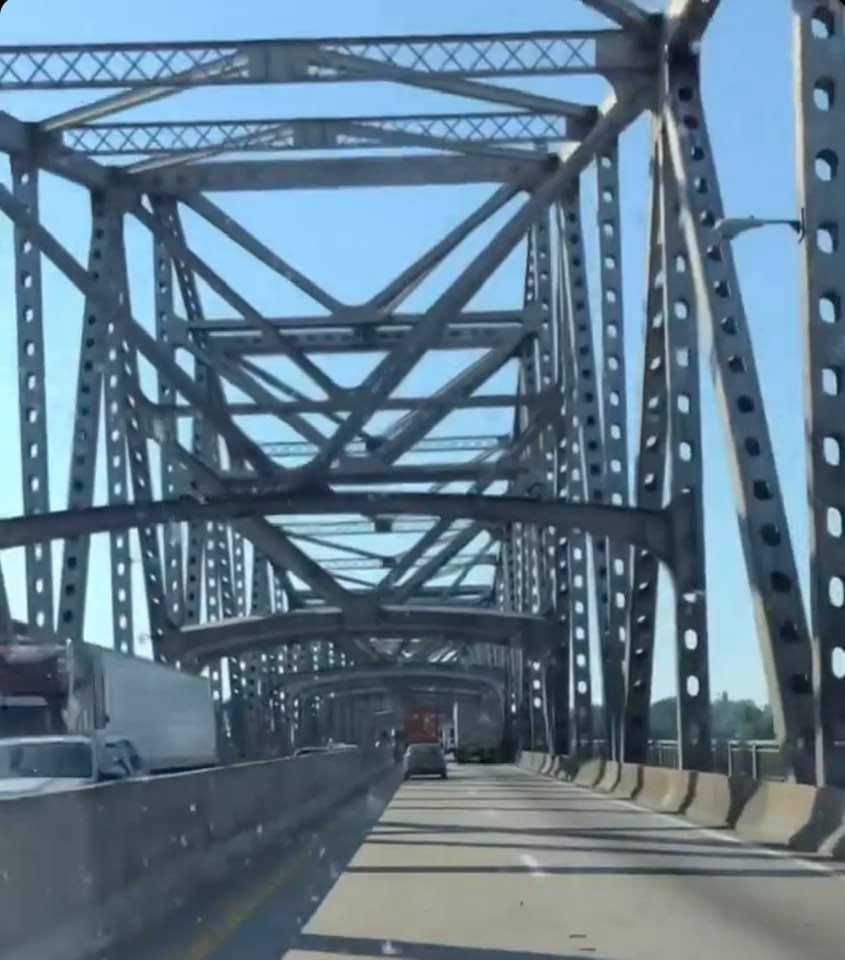 PRO TIP: I mentioned this above, but a reminder: book your hotels on the side/direction of the city you're heading towards. We were heading East, so I wanted to book on the the east side of Memphis…when we head out in the morning, we're already through the city, and hopefully won't get stuck in the city's traffic!
Friday, June 18th
We set our alarms for 7:30 am to get on the road ASAP to make our final push to Charlotte (about 10 hours)! And I'm actually typing this post from I-40, in between Knoxville and Asheville, which makes us 3 hours from home! It's been so nice not having to search for a hotel for tonight!
My tailbone is officially bruised, and my hips hate me. I'm still sore from cliff jumping, and I miss my cats tremendously. We've traveled more than 6,000 miles in 12 days, and these last 172 miles are going to be the longest! BUT, I'd do it all again to have these memories! I can't say how perfect this trip has been, from the weather, to our health, to meeting friends in real life, no car trouble, seeing beautiful places, and so much more! We've gotten to show our kids some of the coolest places in America, and see many of them for the first time ourselves! We feel grateful for our time together, and I cannot brag on Joshua or the girls enough! Joshua drove every single mile (we both LOVE to drive, but he wanted to drive the whole time), and kept us safe, even in CRAZY winds! The girls were so patient, adaptable, and easy going! I only heard them get snippy with each other a few times, and it was usually because they were just tired and/or sick of the car! I keep using the term perfect, but there really isn't any other way to describe it, even if Yosemite was closed…it makes for a funny story!
OH, and I promised I'd share what we spent on the trip! I kept a journal of every dime spent, and by my calculations, on gas alone, it was $1,215! For hotels, we were at $2162. Food clocked in at $1530, and entertainment/miscellaneous was $589! That makes the total $5496, and I'm sure I forgot something here or there, but I'm close! And something to mention: I looked for as economical places as possible (that weren't dumps) in each place we stayed. We camped a few times, which saved us money too! We bought a few very small souvenirs, didn't buy food at gas stations (I packed snacks and waters), and didn't eat at fancy restaurants. And yet, still almost spent $5500! It did average out to $458/day for a family of four (lodging, food, entertainment, gas, miscellaneous, etc), and that sounds about right (if not, low) IMHO.
I'll do a follow-up post with some of my best camping and packing tips and tricks! We were as minimal as possible when it came to gear we brought, and I will share how we fit it all in/on the 4-Runner! I hope this post helps you plan something epic for yourself, and I appreciated all of the comments from yall saying it was inspiring you to hit the road with your crew! Let me know if you have any questions/comments below and I'll get back to you! And as always, sharing is caring…you can share my post on the social channels down to the right!
You can pin this post to reference it at a later time, by clicking on the graphic below!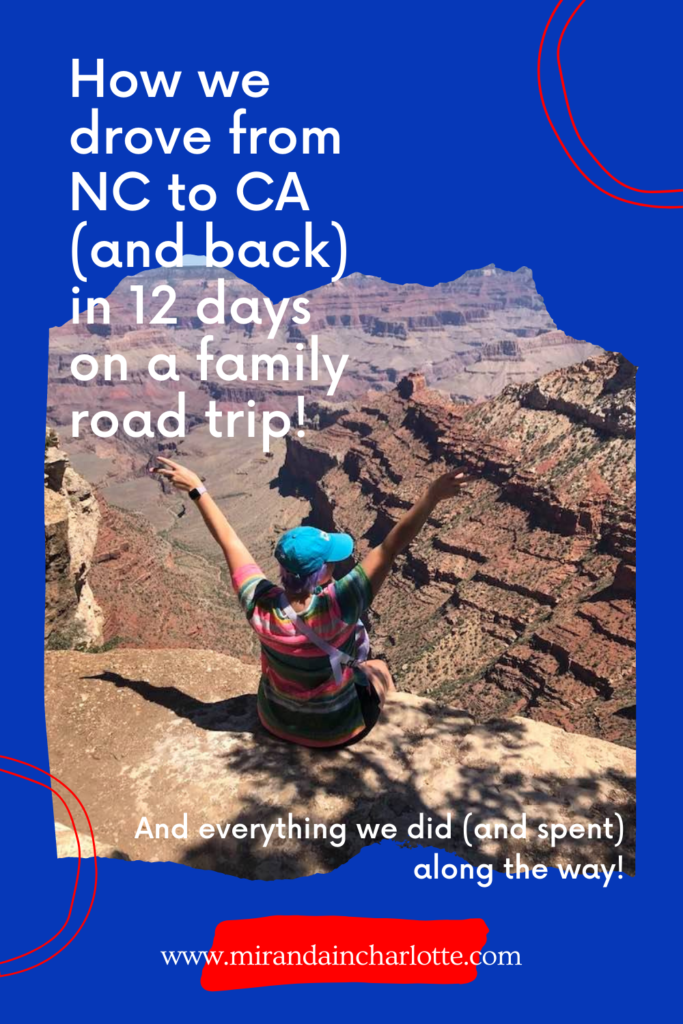 If you'd like to see more travel tips from me, check out THIS blog post too!