I can't believe ANOTHER charity has decided that out of everyone in Charlotte, I would be the best person for the emcee position, so the pickings must be slimmmmmmm 😉 I mean, I'm honored and humbled that they trust me with a microphone in front of 800 people, but there must be someone else more qualified, right, RIGHT?!!!
But the truth of it is, when I was approached by my friend Allyson saying she was throwing my name in the ring (if I was up for it), of course I said, "I'll do it!" Because no matter how terrifying it is to speak in front of that many people, it's MUCH MORE IMPORTANT to raise money for a great cause, and No Kid Hungry is near and dear to my heart.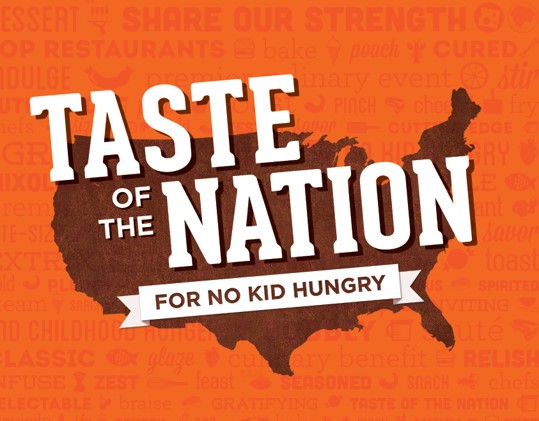 So without further ado, I'm your new Master of Ceremonies for this year's Taste of the Nation Charlotte event!!! And although it's not my first time interacting with this great cause (I donated gift certificates in years past from my old cakery), it will be my first year attending, so why not host the thing while I'm there?!!! 😉
If you've never heard of it, or have never been, it's a night meant to raise money so no child in America goes hungry, while you eat, drink and are entertained! It's the 22nd year that Charlotte has hosted this event, and there is a lineup of incredible restaurants participating! Some of my personal favorites will be there, from O-ku and Fahrenheit, to Queen City Q and Mimosa Grill! If you'd like to see a whole (and still growing) list, head HERE! And please let me know if you have/know of a restaurant that would still like to get in on the action…it's not too late…I know a guy 😉 I'm also thrilled to know that the local charities benefiting from this event are Second Harvest Food Bank and Community Culinary School!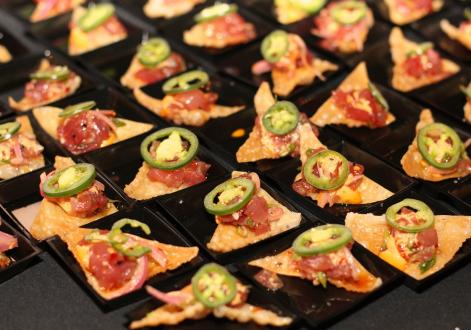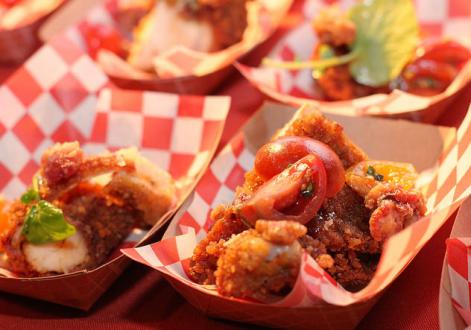 It will be at The Fillmore at NC Music Factory, which ironically is the last place I MC'd a charity event, so at least the space is familiar to me! Although last time, I took a shot (or 2) to ease the nerves. Might have to break #sober17 for this one folks! 🙂 Not only will there be incredible food, but also delicious drinks from the top mixologists and sommeliers in the area. And who doesn't love an auction?!!! It really is an awesome night for an important cause, and I'd love to see as many familiar faces as possible! I'd actually really like it if yall were perfectly stationed throughout the crowd, laughing hysterically at my jokes too 😉 #noshame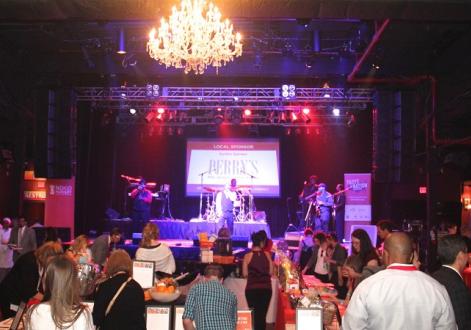 The date is September 27th 2017, and has two price points:
VIP Admission is $120 and from 6-9:30pm (these tickets let you in an hour early)
General Admission is $85 and from 7-9:30pm
But yall know how much I like to give away things, right?! I have four tickets up for grabs (two pairs of two tickets) and I want YOU to win (I mean, if you want them)?!! What do you have to do to win? Simple enough…you must follow me, Miranda in Charlotte, on FB and IG , then comment "No Kid Hungry" on my blog post down below, my FB post, OR my IG post. If you already follow me, only the No Kid Hungry comment is needed in one of the three places! I will draw for the winner on the 20th to give you time to find a sitter, ask off of work the next day, whatever! 🙂
Oh, and if you don't win the tickets, no worries, because I'll have a discount code for my followers that I'll give you after I announce the ticket winners! BUT WAIT, THERE'S MORE (said in my best announcer's voice), I'll be on WCCB with Wilson's World soon to promote the event! As soon as I know more, you'll know morem I promise!
Thanks everyone for supporting this great cause, and if you can't make the event this year, keep your ears out for next year! Liking the Taste of the Nation Charlotte facebook page will keep you up to date! I am actually really excited about emceeing this year's event, and can't wait to see what we raise…because at the end of the day, that's what it's all about for me!