I've done the swimsuit post, and the cover-ups post; I've shared my favorite sangria recipe and the best salsa/dip in the world here! All are summer staples in our house, but there are a few random things that I've gathered along the way that are clutch during the summer months! And here in NC, these HOT months can span 6-8 months, so these items get A LOT of use!
I have stuff you'll wear on your body, and things to keep you, and your drinks, cold! A few things you may have seen before, and other stuff is brand new. I like to order and try things out before I show them to yall! Everything you'll see here has been a tried and true thing I love and need for summertime! Hope it's helpful for you too!
I always have to disclose that anytime you shop through my links, I may make a small commission on the purchases, at no extra cost to you! These pennies help keep the lights on around here, and keep me curating content for you!
All links to the items will be in PURPLE above the pictures, and some pictures will have more than one thing (and repeats), but all will be listed/linked eventually, so make sure to keep scrolling!
Fedora: Lanzom Women Wide Brim Straw Panama Roll up Hat UPF50+
Bathing Suit: CUPSHE Women's V Neck One Piece Ruffled Swimsuit
Flip Flops: Nike Women's Solay Thong Sport Sandal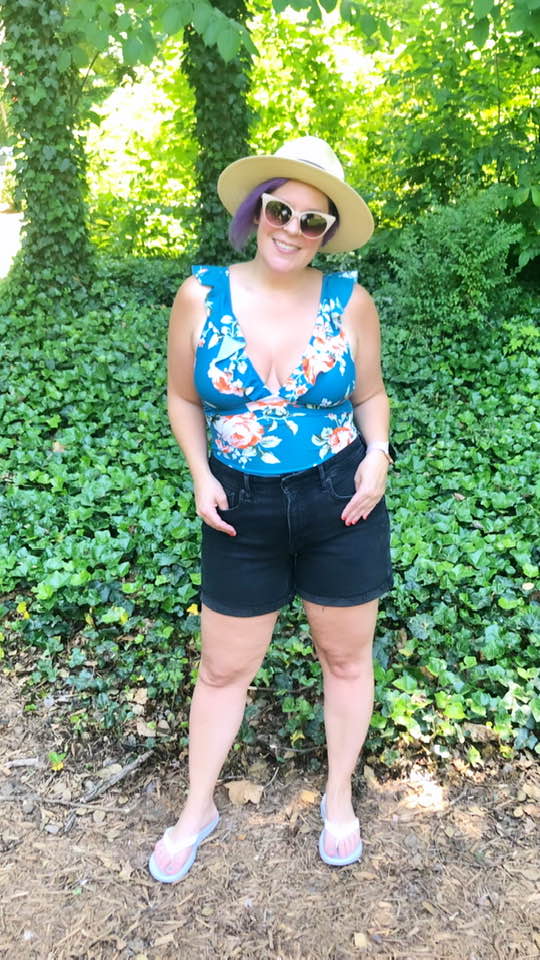 Things I love: That hat is my absolute favorite because it rolls up for easy packing, and then pops right back into shape! Of all of the suits I tried on in my bathing suit round-up, this is one of the best; it's flirty and fun! The flip flops are super comfortable, with tiny bumps under your feet, giving them a massage.
Shorts: Free Assembly Women's Rolled Cuff Jean Shorts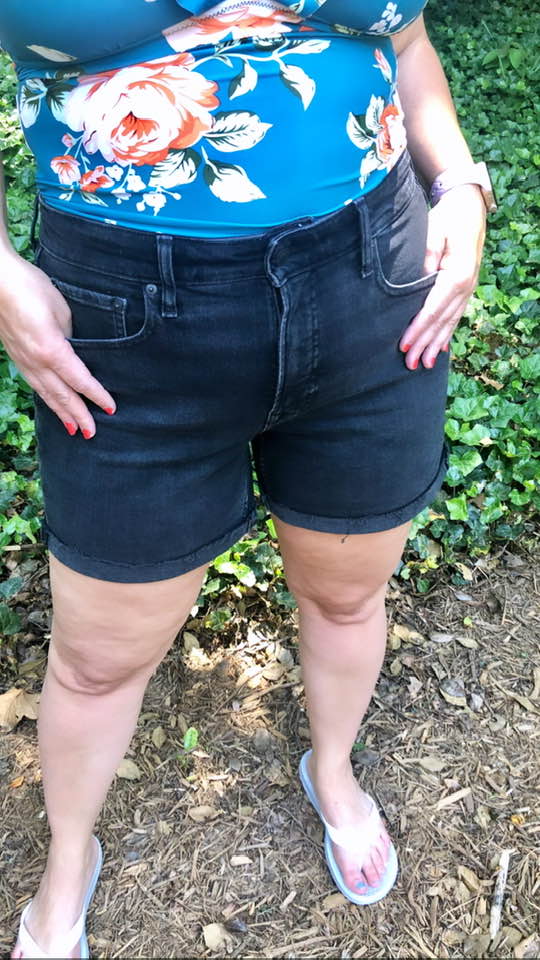 If you didn't see my try-on for these shorts on my Insta-story, then you're missing out! I do a lot of ridiculous stuff to make yall giggle, but this was epic! I talk about all of the reasons these shorts are great, but the gist is: they don't ride up your inner thighs, they're long enough that your lady bits aren't hanging out, and they make your butt look good! They're TTS, or size up if you're worried about them being too tight!
Waterproof Phone Case: Ariza 2 Pack Universal Waterproof Pouch Case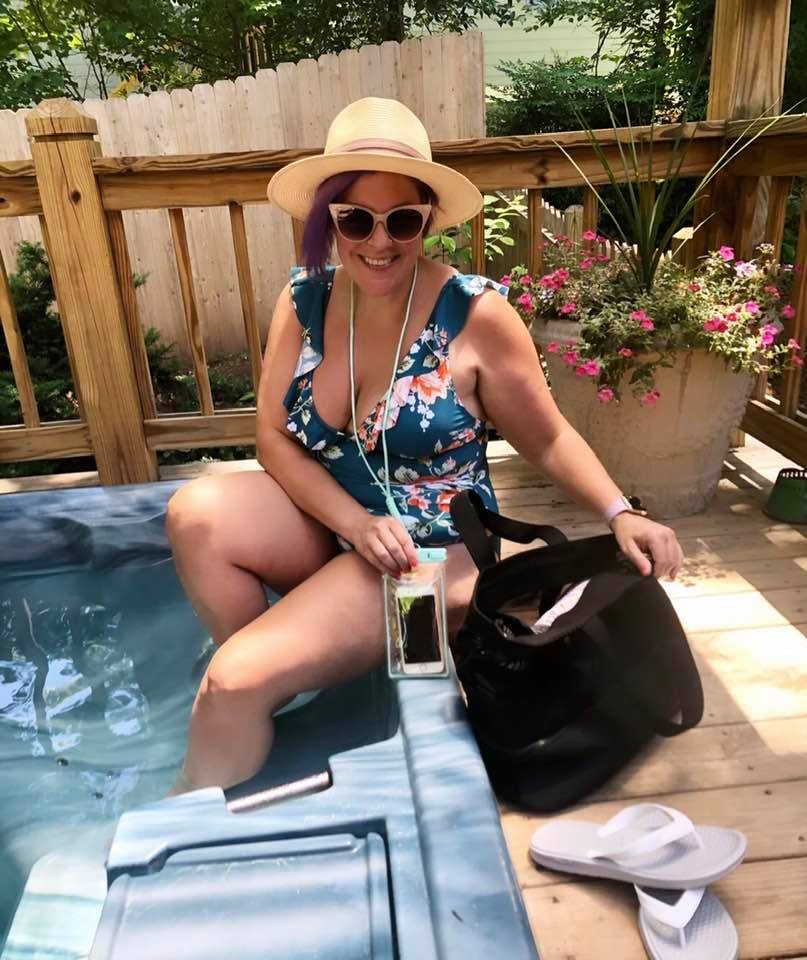 What I love: some of yall may remember the great 'phone in the pool at Disney' debacle of 2019! Well, never again! I grabbed this waterproof pouch 2 pack for those days of floating on the river at the lake house, at a friend's pool, boat days, etc. It floats instead of sinking, has a pouch for a credit card, and you can still use it while in the pouch (bonus: I could keep my phone case on it too)!
Black Bag: No Boundaries Beach Elevated Zip Bottom Cooler Tote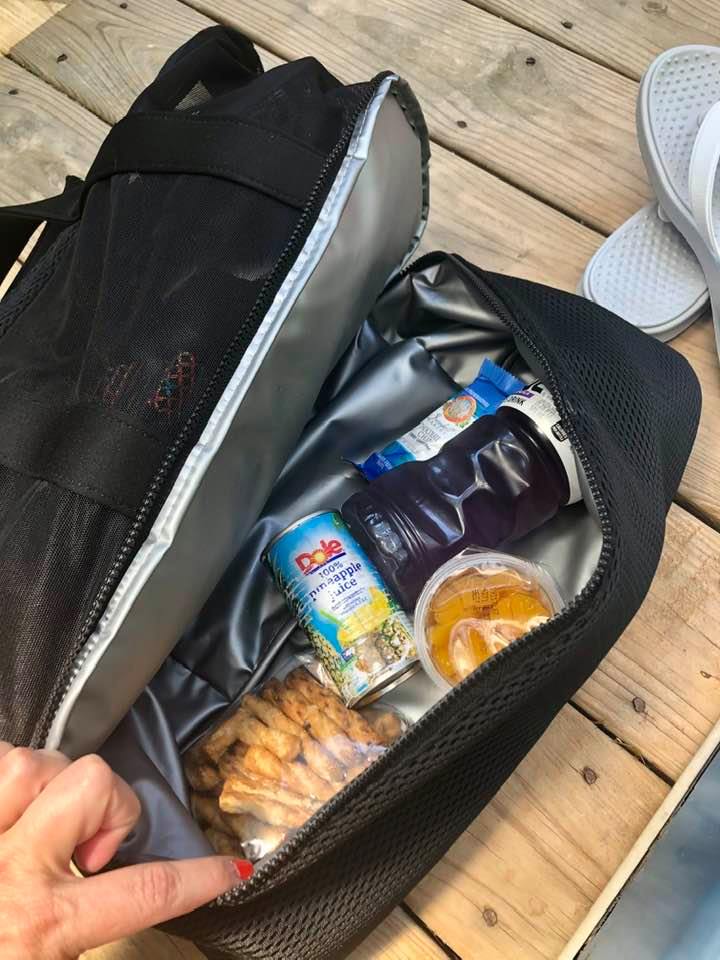 What I love: the bottom of this bag is a cooler, and it's roomy! You can fit a couple drinks, snacks, and anything else you want to keep cold! I use ice packs (not ice) since it's not airtight, but it does the trick, and comes in lots of colors/patterns!
Cover-up: Embroidered Waist Cover Up Dress – Xhilaration™ Black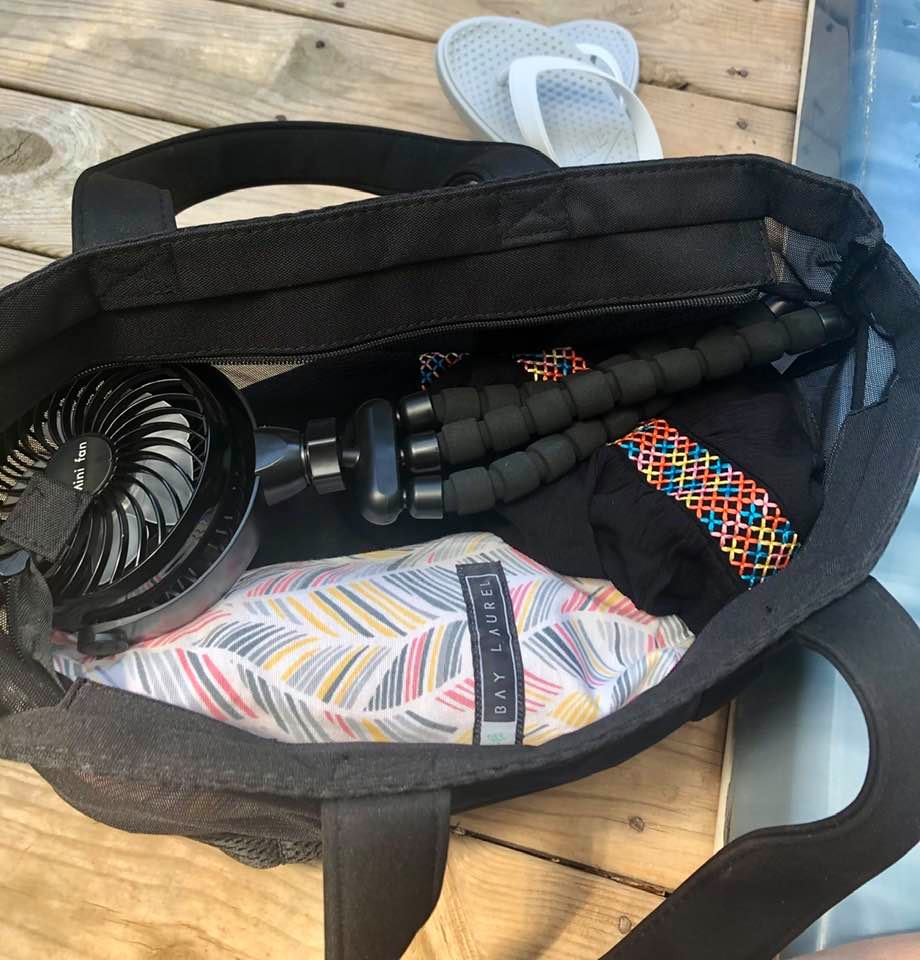 What I love: the top of the bag is a mesh material (great to air out wet or sandy clothes), and holds so much stuff! I have my portable fan, turkish towel, and cover-up in there, with lots of room to spare. The arm straps are super squishy too, so it doesn't hurt to carry on sunburnt shoulders (ask me how I know HA)! I love this cover-up, and you can see it on my body in THIS POST, as well as the turkish towel!
Power Bank: Anker PowerCore Portable Charger Ultra High Capacity Power Bank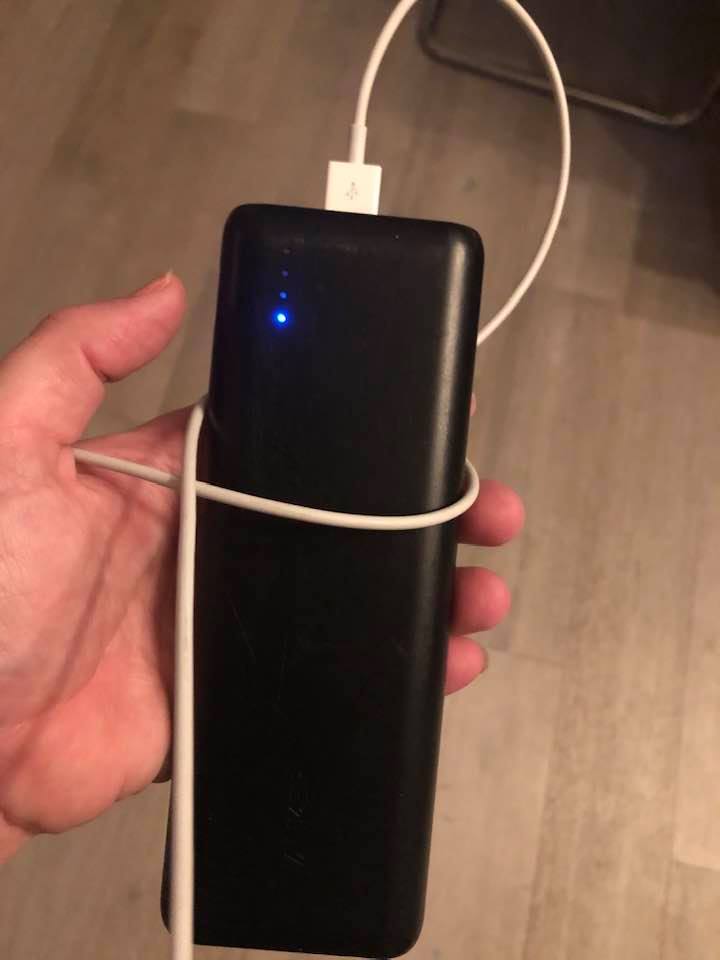 What I love: during the summertime, I'm running around outside and taking tons of videos and pics, thus I need a portable charger! When fully charged, this can take my iphone from 0-100% three times over before it's dead! I love this thing!!!
Mosquito Repellent: Thermacell Patio Shield Mosquito Repeller
Refills: Thermacell Mosquito Repellent Refills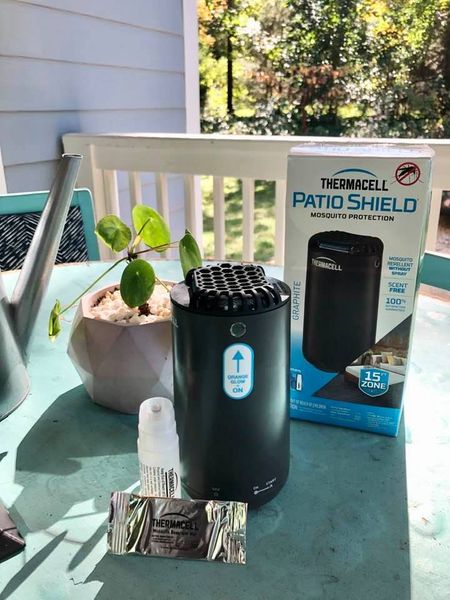 What I love: well, I think it goes without saying that we ALL hate mosquitos, and they particularly love Joshua and Lilly. My friend turned me on to this contraption, which produces a 15ft bubble essentially around you, and mosquitos stay away!
Portable Fan: Personal Clip-on Versatile Fan with Flexible Tripod, Ultra Quiet 360°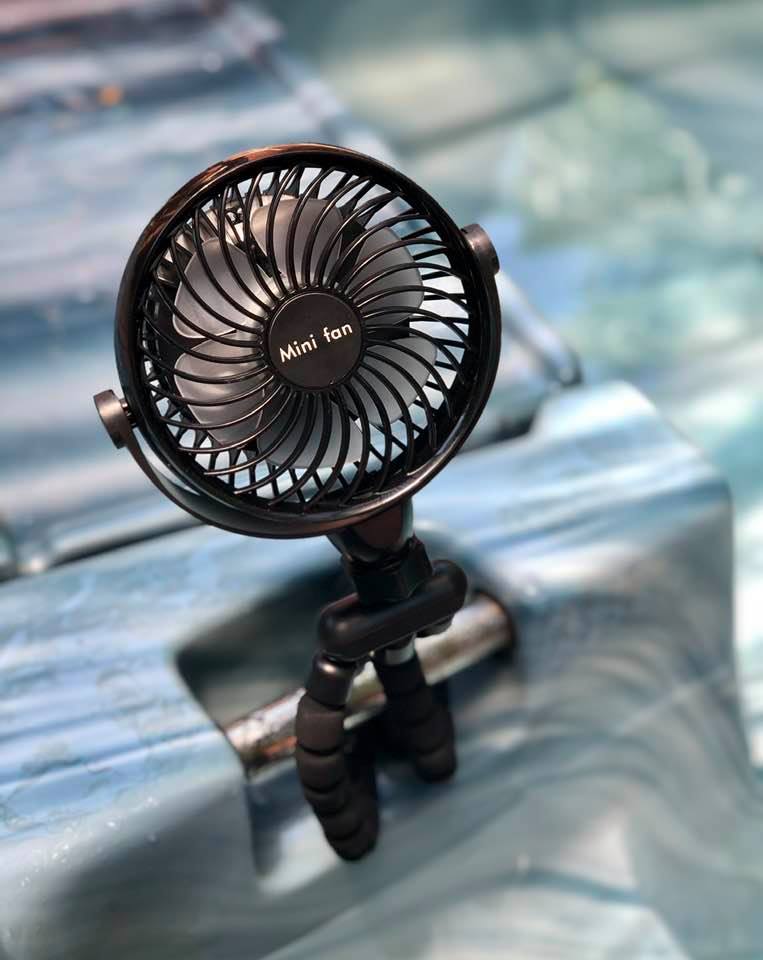 What I love: this fan can go anywhere because of the bendable "legs" on it! Wrap it around a pole, on a stroller, on the car headrest, beach chair, and wherever else it's needed! I used it the other night when our AC went out, by propping up the legs like a tripod on my nightstand! It's chargeable, has three speeds, and is super quiet!
Backpack Cooler: TOURIT 30 Cans Lightweight Insulated Backpack Cooler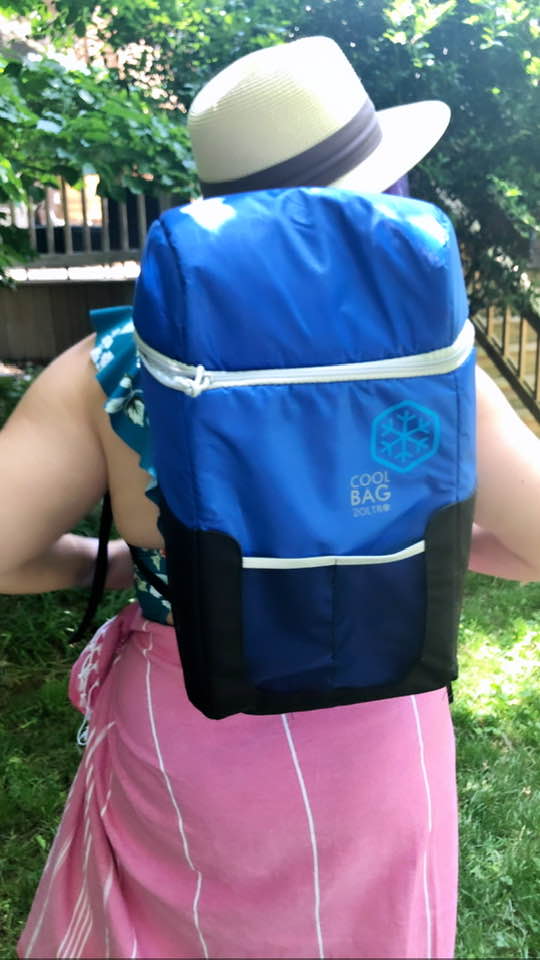 What I love: I got this backpack cooler from Aldi, so I don't have a link. BUT, I scoured Amazon and found a backpack cooler with an insanely high rating, and great reviews! It's nice to have a cooler that you can strap on your back instead of carrying, especially when your hands are already full with a baby, beach gear, a cocktail, etc!
Fanny Pack: Badiya Women's Mini Waist Fanny Packs Crocodile Leather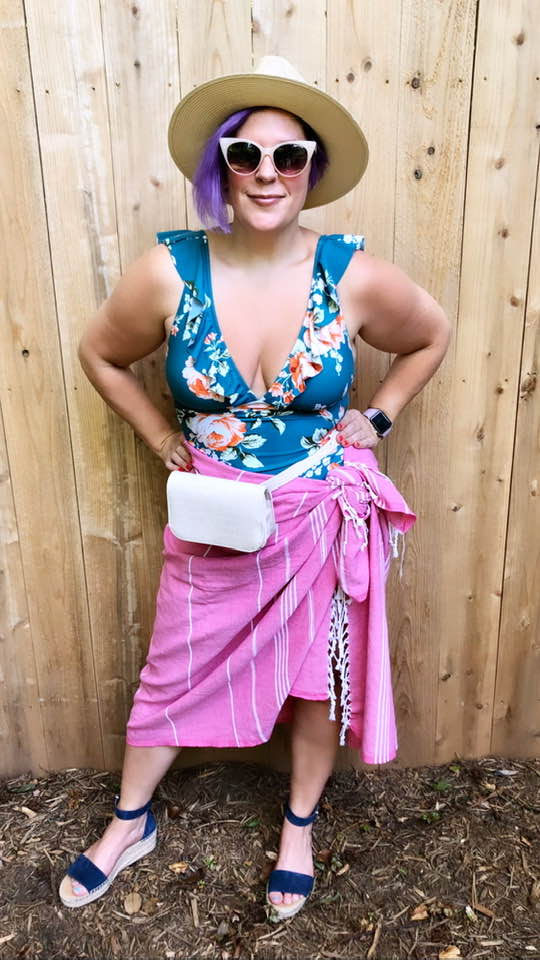 What I love: I thought I left my fanny pack days in the '80s/'90s, but HERE WE ARE! And I don't know why I ever stopped wearing them?! I got this one from a local boutique, BUT I found a dupe on Amazon, and you have to check out the other colors!
Blue Wedges: Franco Sarto Pela Women's Wedge Sandal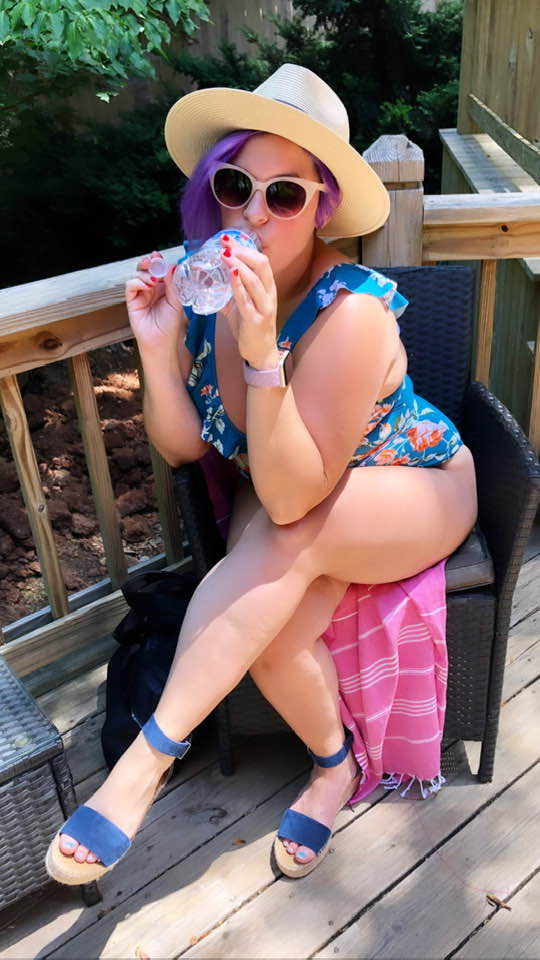 What I love: I'm convinced these sandals from Rack Room Shoes are the BEST shoes you'll wear this summer! They're sooooo comfortable, with not too high of a heel, and the straps are velcro, but you can't tell because of the buckle! My aunt Erin has these in 7 colors/patterns…they're that good!
Turkish Towel Sarong: Turkish Towel with Beach/Travel Bag (39″ x 71″) – Pre-Washed – 100% Cotton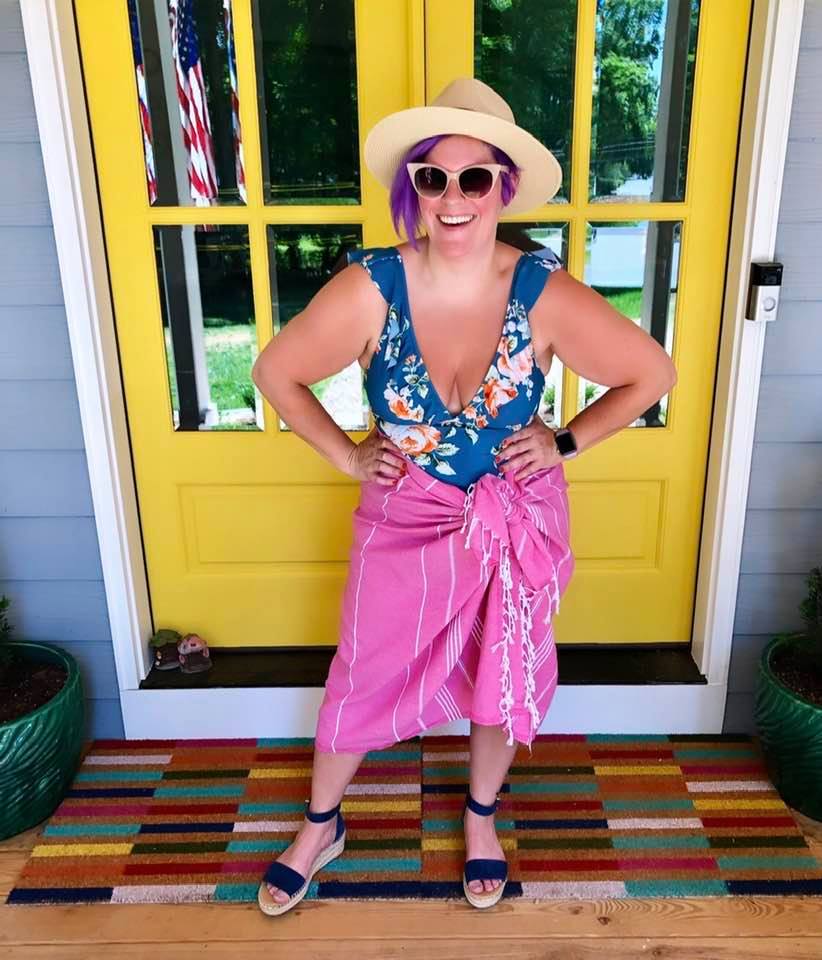 What I love: I tried this turkish towel on as part of my cover-up round-up, and I love it because it can be used as a sarong, or tied around the neck to make a dress! It's intended to be used like a towel, and works beautifully as such, but I'm super partial to this look!
That's just a small sampling of my favorite, budget summertime faves! Hope you found a thing or two you needed! You can save this post on Pinterest by click the graphic below and saving it to a board!