[one_fourth_last]

It's hard in the blogging world to talk about something you love, because people may assume you're only talking about it, because you're getting PAID to talk about it. But that's just not the case most times. At least for me. So far, I've only talked about things that I love, and haven't gotten a dime from the companies to do so. And HOPEBOX is no different!
You haven't heard of HOPEBOX?! Well, that's because it's BRAND NEW! It's the brain child of some friends of mine, and I truly believe it's going to become a household name!
What's HOPEBOX?!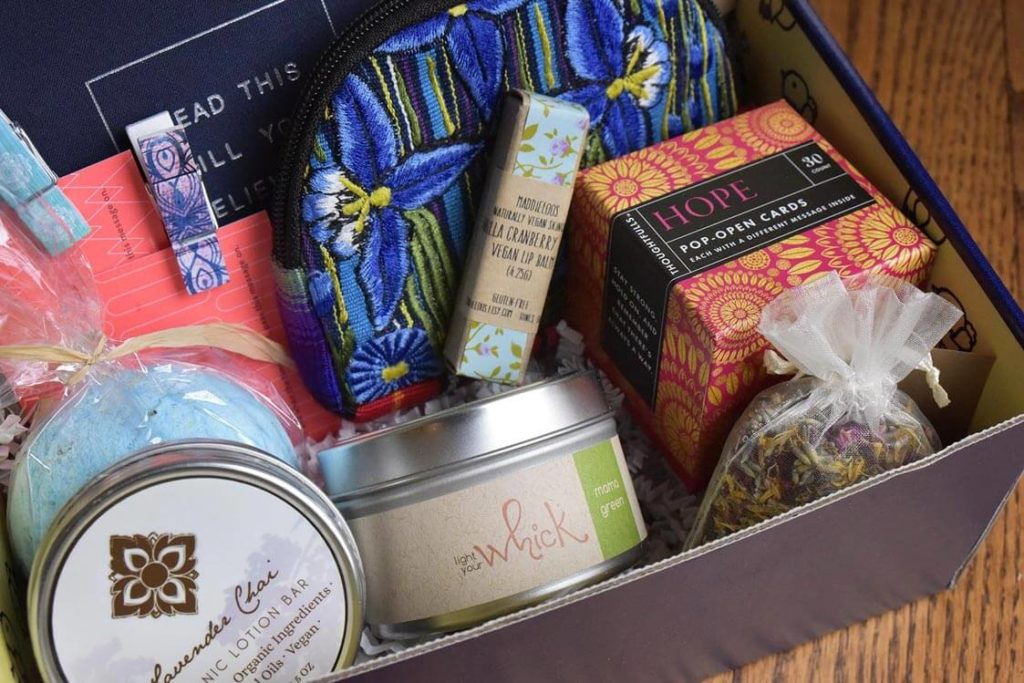 In the words of one of the founders…
"If you're like us and most other people, it's hard to know what to do for ourselves or others when difficult times come. After that initial week or two of concern and support, people generally move on with their lives. We know the hurting is still there, but what more can we do?
Over one, six, twelve, or more months, Hopebox provides a way to show loved ones you're there and you're not going anywhere. The beautiful handmade gifts inside are paired with a heartfelt note of concern, personalized to the receiver's unique situation. Flowers wither, meals spoil, but the memory of receiving a beautiful Hopebox lasts a lifetime."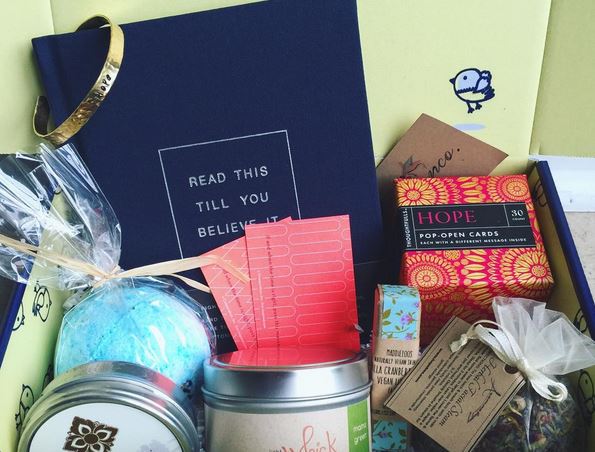 And the thing is, as much as we don't want to need to send these boxes, I have so many friends hurting right now (and I'm sure you do too). So I sent four Hopeboxes to friends who needed some encouragement, and they were so appreciative, shocked, and overwhelmed by how beautiful and thoughtful all of the products were inside. Here were their comments…
"Thank you for the sweet gift box! Um, it's full of amazing things! I love all of it. Thanks for thinking of us." ~friend in Texas
"I don't even know what hopebox is but it's pretty much the sweetest thing you could have done for me. The contents are so wonderful. Seriously don't have mascara on now thanks to the waterfall on my face but they are happy tears. And grateful ones. Your note gets me ~ and so do you. And I love you for it. From the bottom of my heart, thank you." ~friend in Charlotte
"This sweet little box held some sweet stuff but best of all was the prayers and well wishes of our sweet friend Mandie and her family! Enclosed was an awesome hand stamped brass hammered Hope cuff, spa daze luxury soy candle, floral bath bomb, organic moisturizing lotion bar, herbal facial steam, crochet hope friend heart, vegan lip balm, sweet pop open 'Hope' cards, 'Read this til you believe it' gift book and two 'yes, you' cards to remind me to have hope. I feel like I got a hug from my friend in Charlotte! Thank you Mandie!" ~friend in SC
"I. Have. No. Words. Seriously. You're so sweet. I can't thank you enough for the Hopebox. It's amazing and brightened my day!!!" ~friend in NC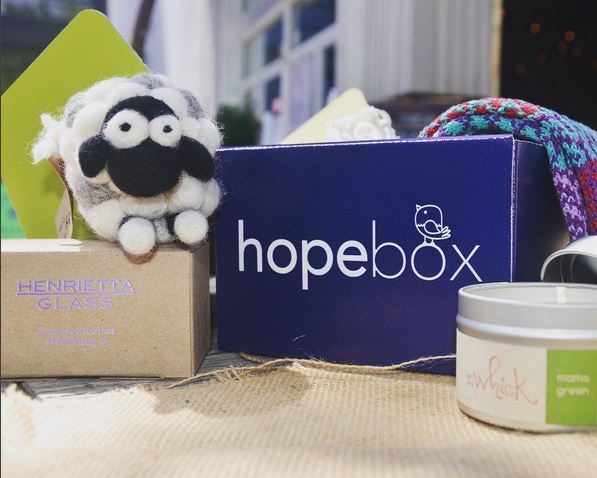 Now let's get down to the brass tacks right? How much was it Miranda?! To send a box one time was $49 plus tax and shipping. Just make sure to select "this is a gift" when checking out, and that will ensure that your card won't renew automatically. If you're ordering the box as a subscription for yourself (or someone) to receive monthly, the price goes down based on the amount of months you order, saving you up to $89/year! This was of course BEFORE the discount code is applied (which could save you another $50 if you order the 12 month one)!!!
Please consider HopeBox next time you want to send someone something they'll remember forever! How awesome would this box even be for your kid who is away at college to get every month?! And just for my readers/followers, HopeBox will give you 10% if you use the code MANDIE10 🙂 Visit the website at www.hopebox.com to see their ordering options!

And if you're confused by me going by two names (as mentioned in this post), you can read about it HERE. I know it gets confusing! 🙂