Okay, so maybe the title is a *bit* much, because there are a few tools you need to cake properly and efficiently! But there is one tool that I have probably used more than any other in the last ten years!!! AND IT'S LESS THAN FIVE DOLLARS YALL.
My friend Jenn recently said to me, "I've always wanted to know HOW to make the cakes flat…over time, I cut off the top, but it's lopsided. How do you cut them straight?"
Well, you can certainly use a ruler and mark the sides of the cake and then use a serrated knife to cut around and take off the top. However, when I was running a cakery full time, and leveling dozens of layers a day, you find a tool that will help you! Enter the Wilton cake leveler!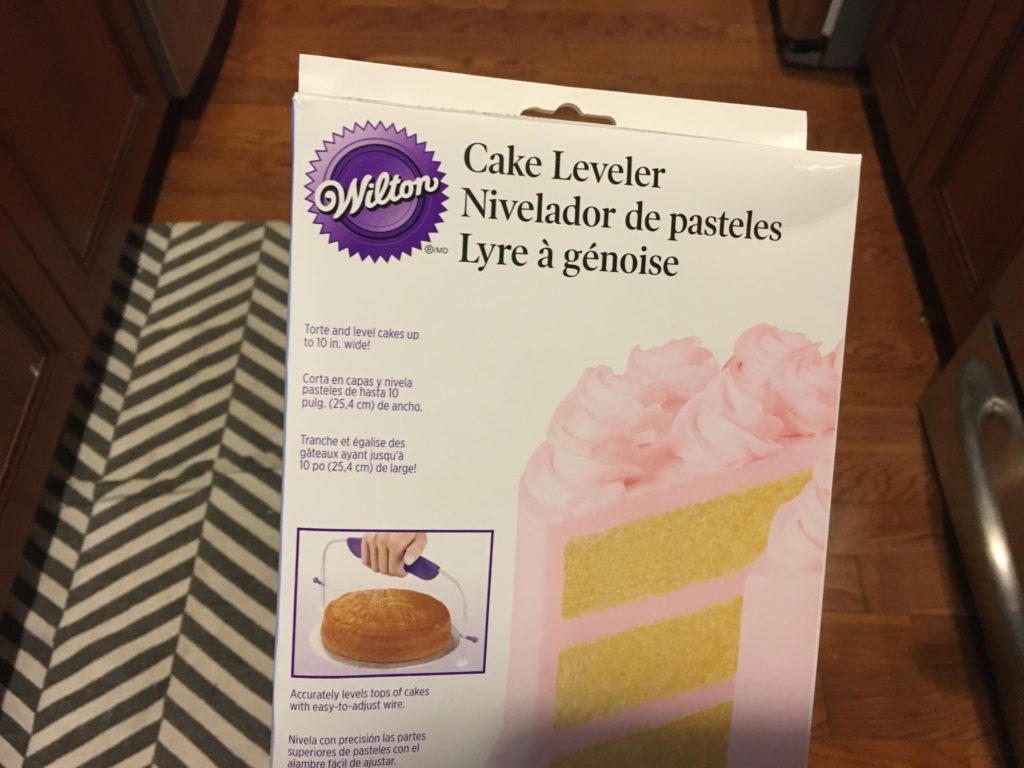 This little piece of metal and wire was a lifesaver for me throughout the years, and as I mentioned above, is $5! And it couldn't be easier to use either!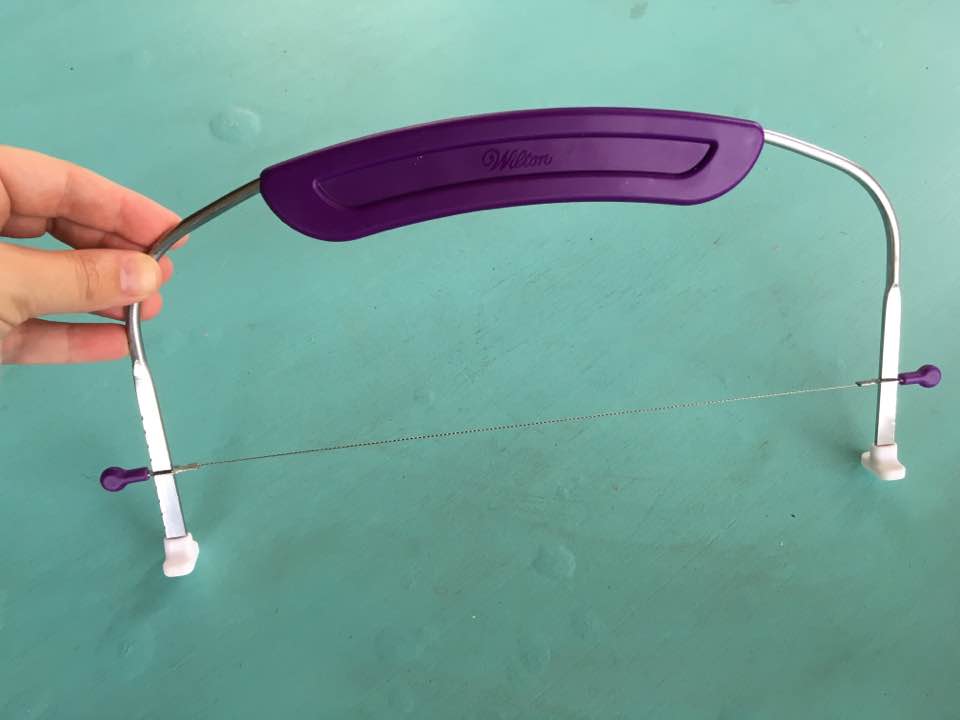 Of course, there are a few extra tips to helping get a level cake…like baking it at the right temperature, mixing it correctly, rotating the pans in the oven, having the oven preheated properly, etc. But, even if all else fails, this tool will help you get a level top, with very little guesswork!
Let me show you how it works…
Told ya it was easy! I wasn't kidding! This size leveler works on cakes up to 10 inches square, and up to 11 inches round! And for the home baker, DIY-er, this is most likely as large of a leveler as you'll need! But even if you have a larger cake, you can still use this to mark the cake, and then use the serrated knife!
If you'd like to purchase one, here is a direct link to Amazon for you! If you want to also purchase the pans I use, they're the Wilton 6 inch x 2 inch pans, and I use three (to give me three layers of cake and two layers of filling)!
Make sure to check out my other "In the Kitchen" posts to see more caking tips and tricks, and I even include my carrot cake, cream cheese filling, and buttercream recipe in THIS post!
HAPPY BAKING!