Don't worry; this isn't getting political! 🙂
I saw a post on IG recently that said, "looking for ambassadors for our clothing brand, Makaila James…apply here!" (or I'm paraphrasing…go with it)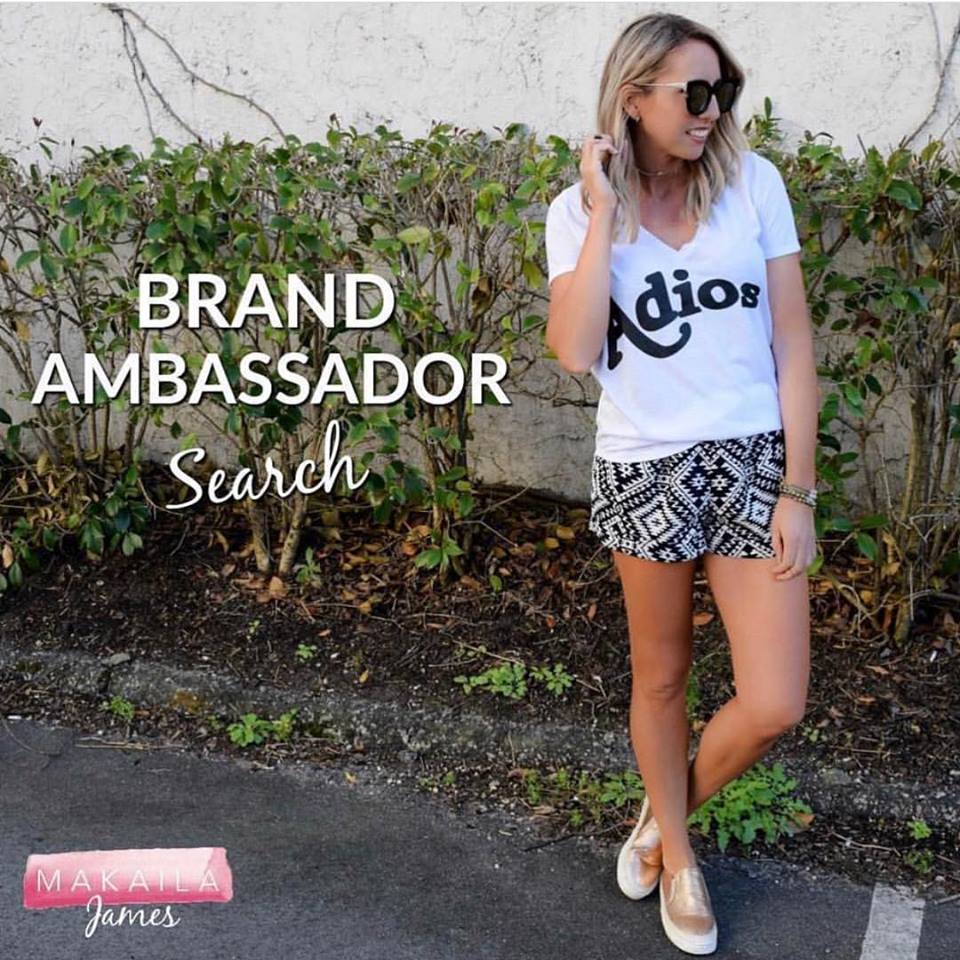 I LOVE Makaila James, and their owner Monica, so much! I met her when my bestie's company's booth (Bonita Pina) was put next to Monica's two Christmas shows ago! Then we'd see her at Girl Tribe pop-ups, and other events around town, and she's just a nice, genuine, cool person to know.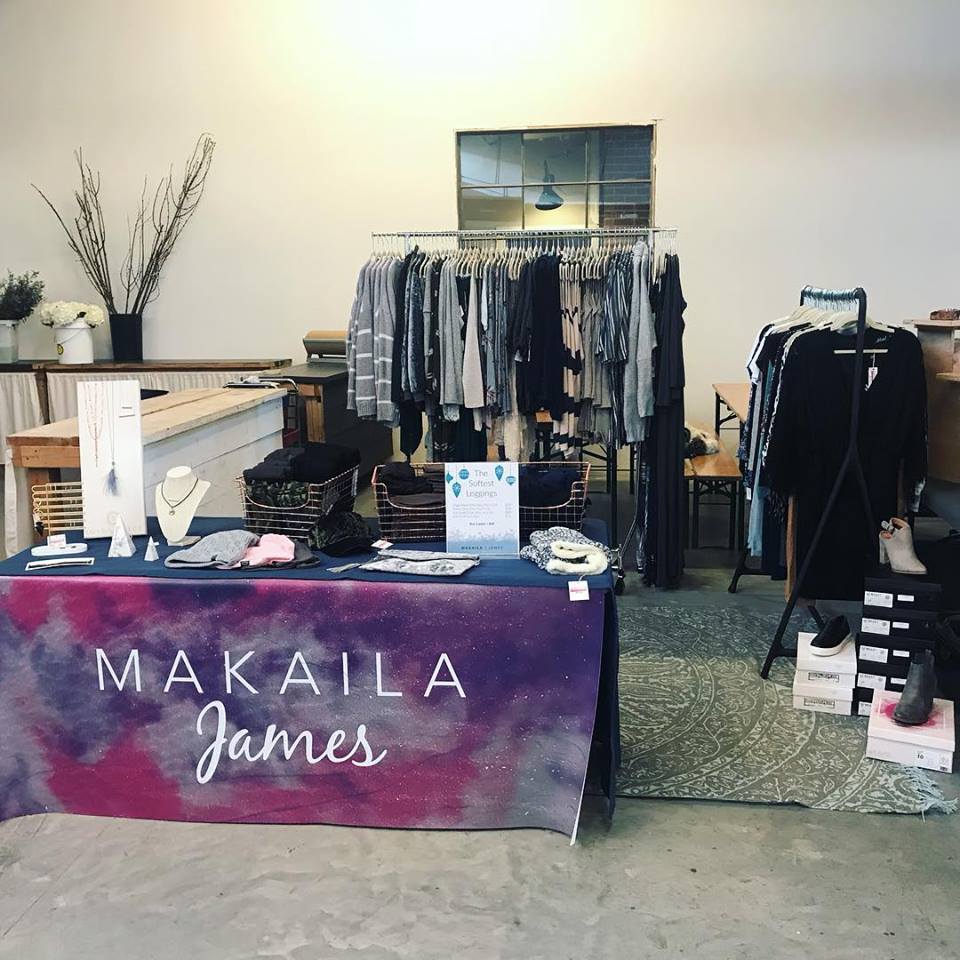 So I felt like I could write her a message and say something to the effect of, "I want to apply, but I don't know if you're wanting a thicker 36 year old with purple hair who doesn't know much about fashion as your brand ambassador?!"
Imagine my shock when she was like, "we'd LOVE to see you in our stuff!" Monica was basically of the idea that they don't want every model to look the exact same, and want to show that anyone can rock the trends, no matter age, size, etc.! Their clothes are meant for whoever wants to wear them…and I can get down with that!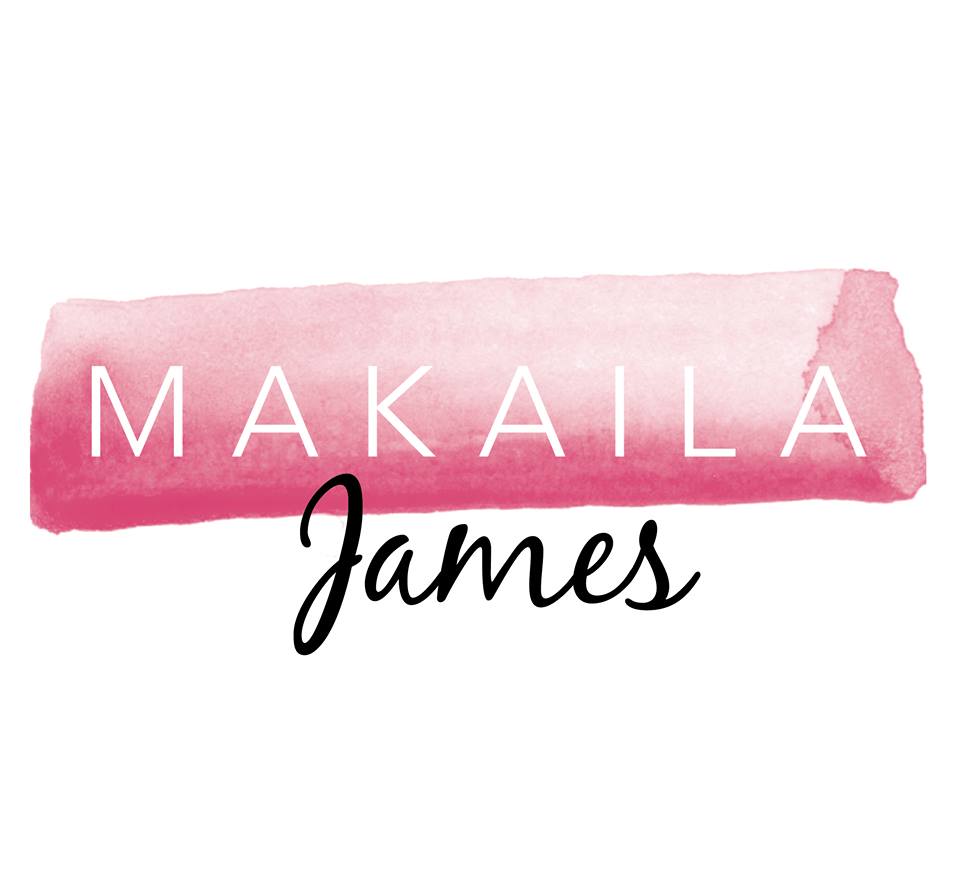 So I said, "let's do this" and ran over to her house to pick up some clothes! I was leaving for NYC the next morning and wanted to get some shots while I was there if possible. I had seen a bunch of my fashion-forward friends taking the cutest pics in NYC during fashion week just a few weeks ago, and was going to give it my best shot too!
See the things is, EV-ER-Y-ONE knows that I'm not into fashion, trends, seasons, transition pieces, what's hot and what's not. My friends and family have to beg me to buy new clothes, or they just buy me stuff themselves lol! I've just never been one to spend money on clothes (or anything really). It's not a priority in my life. And as self-depricating as I am about it, and not being a "real lady," I do like to feel put together…when I do it!
So I thought being an ambassador would be the push I needed to be girly, and fashion-y, and put some effort into my clothing! Now. Listen here. I'm never going to be the girl on the cusp of trends, or who can tell you where the sales are for every store, or do 128 story try-on sessions. Heck, even though I want to say "SWIPE UP" on IG, I can't until I hit 10K followers, so you're also good there!
Basically, I want to look good and feel good, and I'm all about faking it until I make it (and potentially never "make it" after all)! But I know there are other women out there like me, who maybe don't love their current body, and/or know what to wear on it, and I want to say, "if I can do this, you can too!" I'll never look like a supermodel, or learn how to pose like one, or set up the "most amazing shot!" But you know I'll always keep it real with you, and that's gotta be worth something 😉
One more thing to keep in mind, I buy these clothes, so it's not like I'm trying to push anything onto you that I won't spend my hard-earned money on either! Speaking of money, I want to help you save some by offering you my exclusive discount code of
MIRANDA15
which will give you 15% off your total order!
So without further ado, here are some of the looks I wore in NYC, and think you would love them too! Tap on any of the pics to get straight to the site!
I wore the Veronica Blouse on night one of being in the city! Paired it with jeans, booties and a handbag. This handbag is also for sale on the site!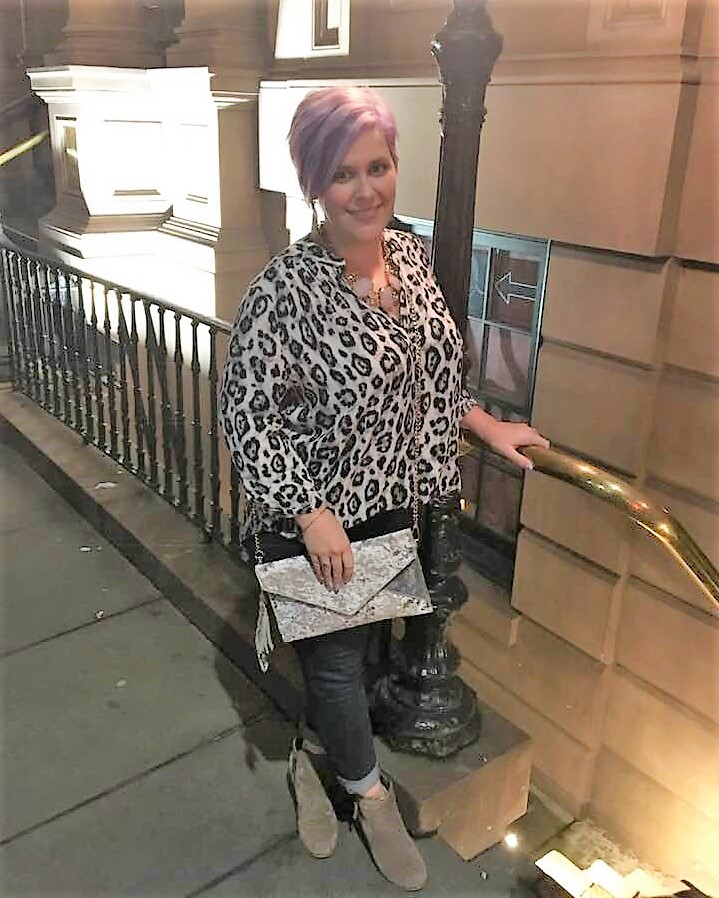 The bar was so dark, I had to use a candle for a closeup 🙂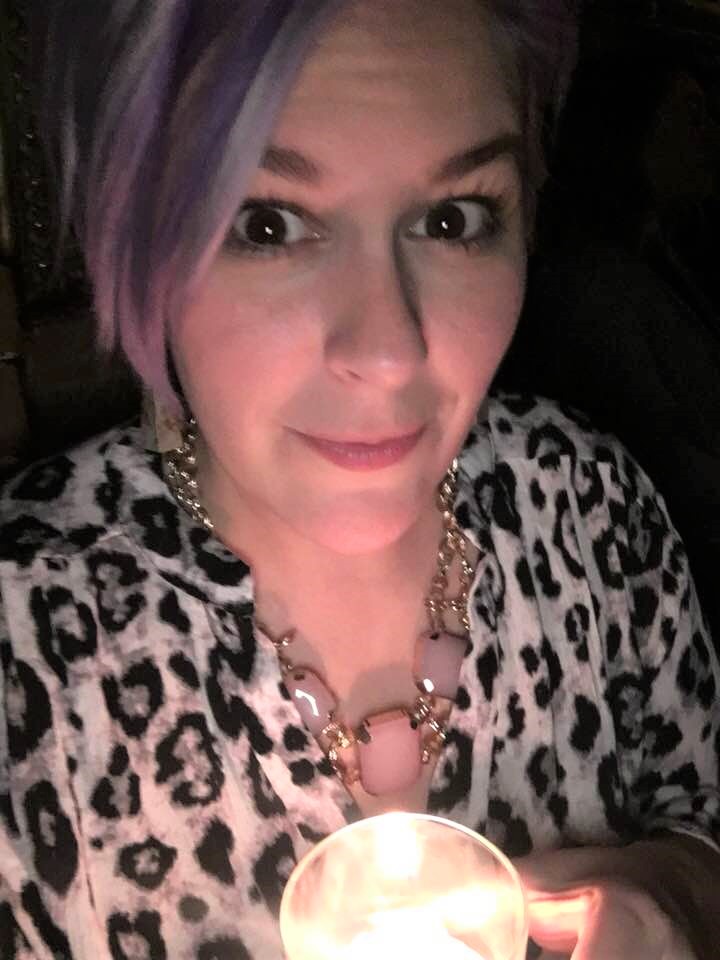 On Saturday, I wore this Jorge printed shirt to walk around the city! I love that it falls AWAY from the stomach (my problem area) instead of towards it, and the top never rode up my shoulders, but also didn't squeeze me too tight!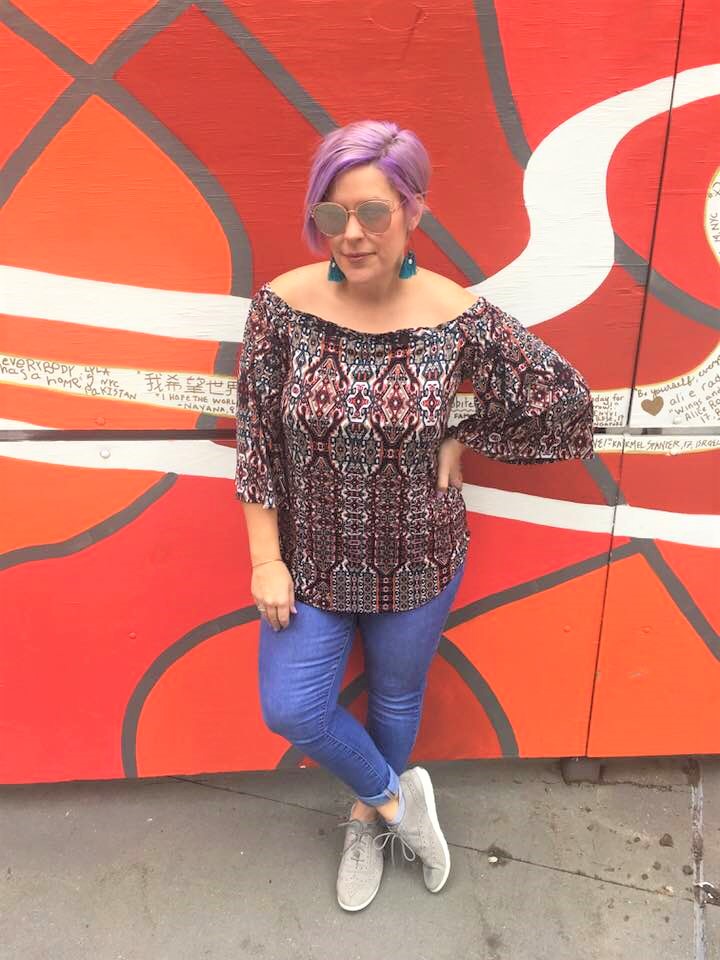 And I met Keegan Key from Key and Peele in it, so that makes it extra fun! #celebsiting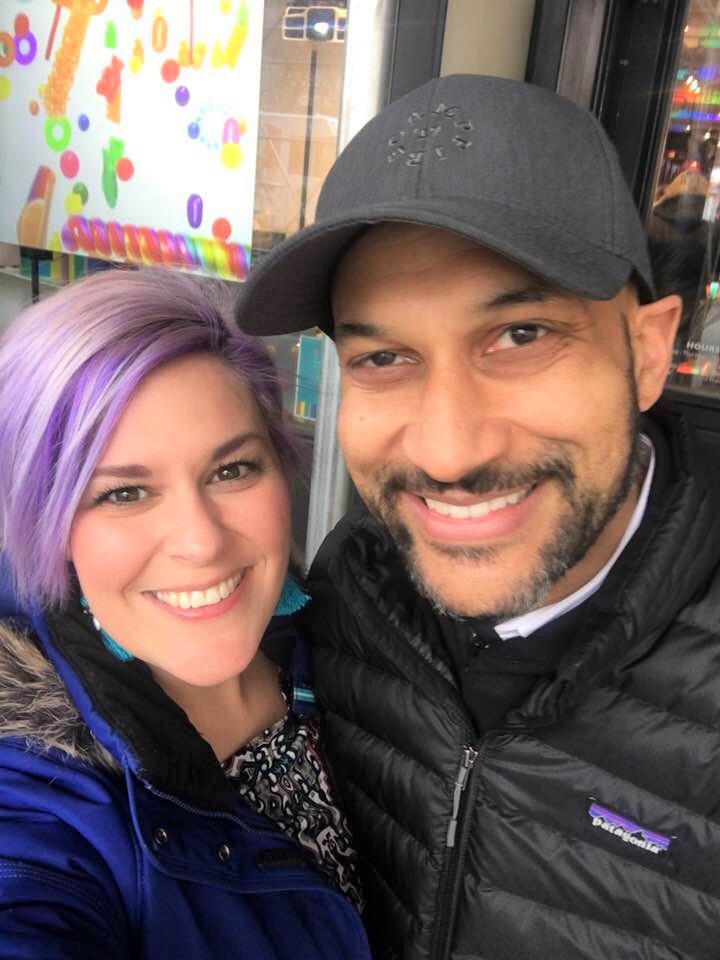 That night, we headed to dinner, and wanted to get slightly dressed up, but nothing crazy because we were going ALL OUT Sunday night! Enter this nautical shirtdress! V-neck, rolled sleeves AND pockets?! I'M IN.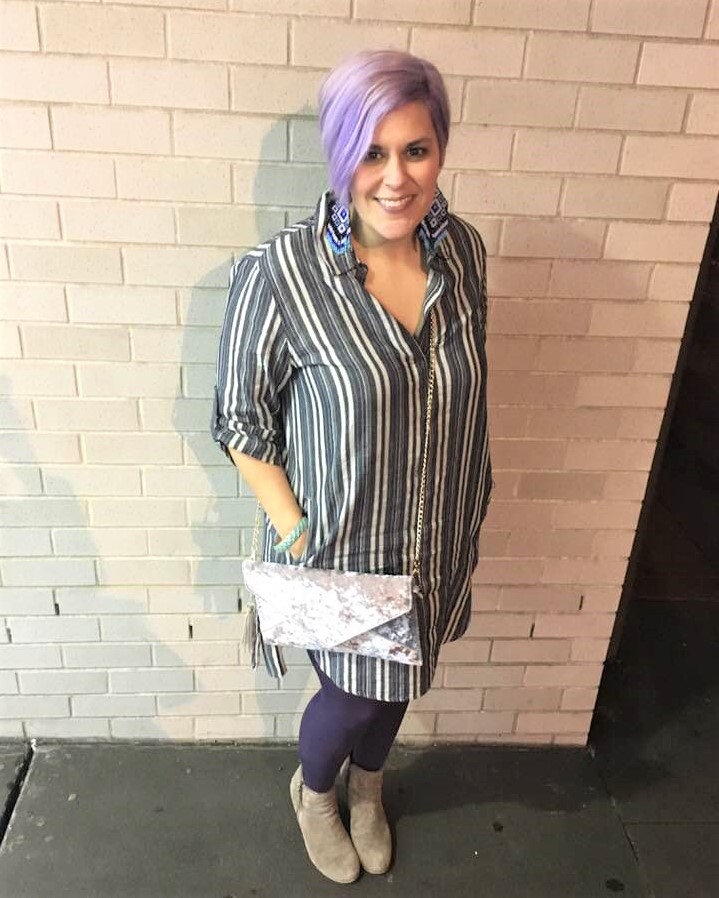 I paired it with opaque plum tights, booties, and the purse that's on the site! Love it can be a cross body, clutch, or wristlet!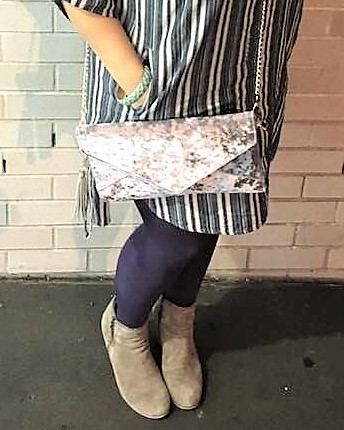 I posted this PERFECT little black dress (called the "Uptown Girl") on my Instagram the other day, but didn't have the right place to wear it in NY, so it stayed home, but WILL be making an appearance! Same for the shoes in the pic and I hear they're as comfortable as they are cute!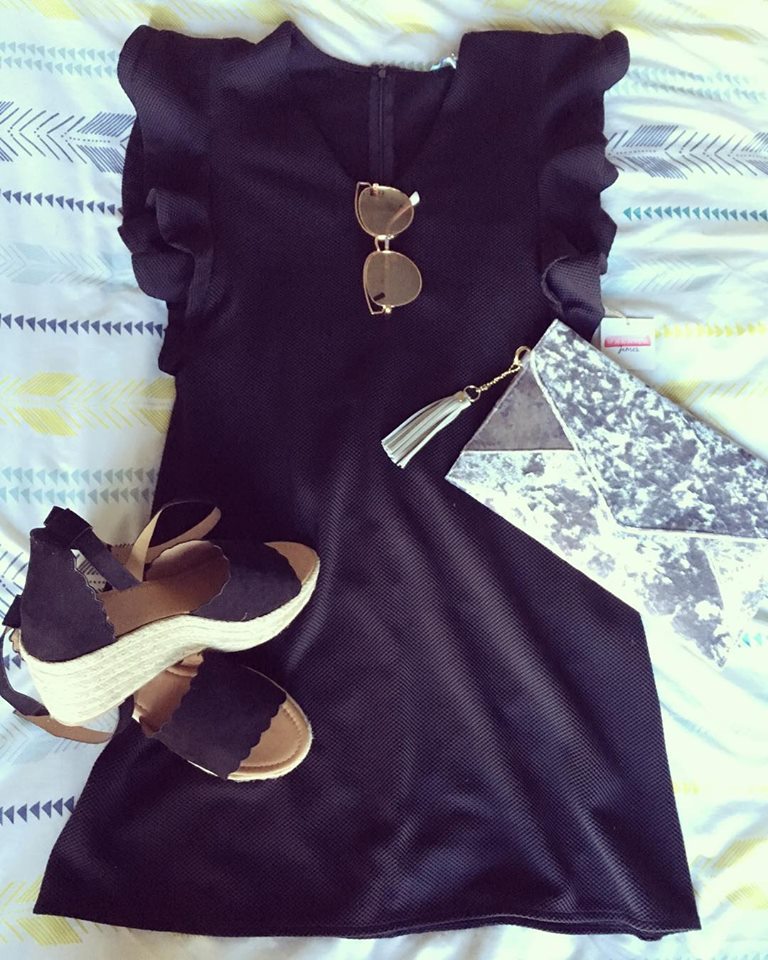 If you want to find Makaila James on FB, click HERE! If you want to be added to their VIP group, here's that LINK! To head straight to the website to start shopping and use my MIRANDA15 code, click HERE! A few extra amazing things to note: ALWAYS free 2-3 day US shipping, and PayPal is an accepted payment method (in addition to major credit card including AmEx)! And follow me on Instagram to make sure you don't miss anything!
As I was editing pics, I also realized that I'm wearing Bonita Pina earrings in every outfit, and have a code for those as well! Use TAKEOFF20 to get 20% off of your whole purchase (including handbags, yes)!!! Here are the blue fringe earrings, the grey golden wood earrings, and the beaded mostacilla earrings!
Lastly, I know I'll get questions on my sneakers because I always do! I fell in love with these Cole Haans on my friend, Julie, and finally pulled the trigger after a year of wanting them! I got them off Amazon, and this is the link…but I waited until they were on sale for $89!

Happy Shopping Friends!!!