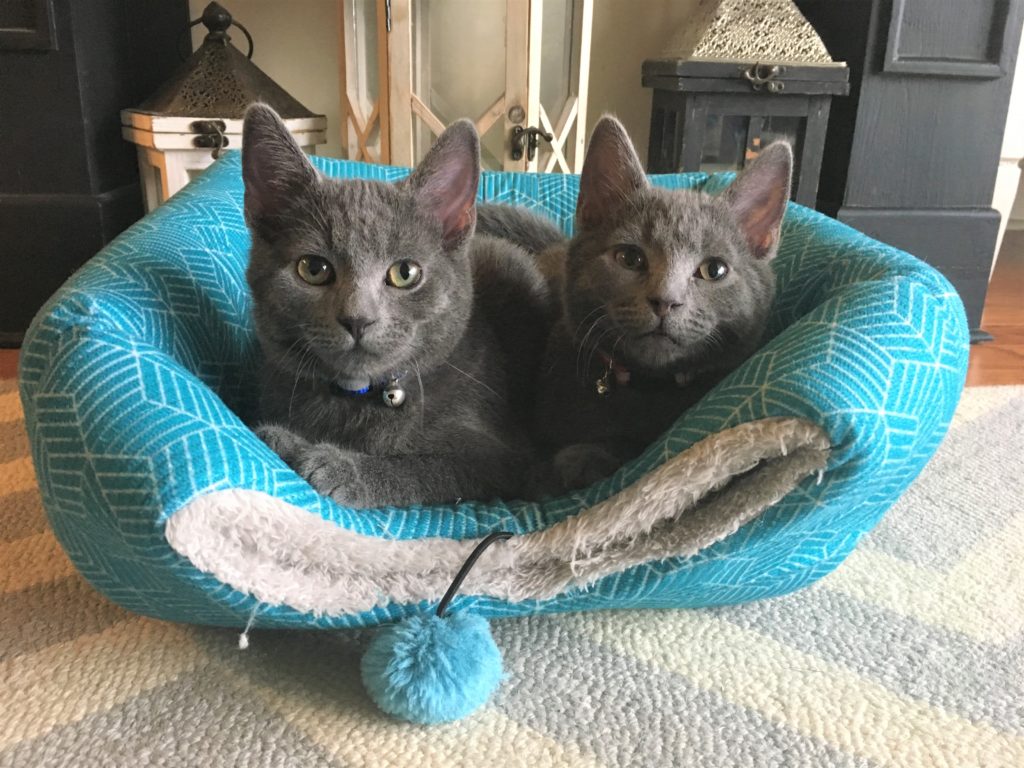 Here's the thing.
I had my kids young, and was pregnant/had them before I was ever even contemplating being on social media. Thus, there were no "bumpdates," countdown calendars, or posting from the delivery room. This also means there weren't any cute 1/2/3-month-old pics being posted so everyone could keep up with how my minis grew their first year in existence.
I don't necessarily feel like I missed out on anything because of this, but it would be nice to have that documentation to look back on, mainly because I have a horrible memory! But now,  NOW I have these two kittens, and GUESS WHAAAAATTTTT????!!!!! I can do it with them!!!! Muahhhhhhh! If you want to see how we came upon these two boys, check out this post!
I'm already posting way too many photos of them on my insta-story anyways, and based on my DMs, people love a cute cat pic! So to be super duper extra ;), I'm going to post their monthly stats, just like people do with their babies! I even searched for pics on Pinterest to make sure I do this right (PS I didn't find many with animals lol)
We have paperwork from the rescue organization that says they were born on October 27th 2017, which puts them at 3 1/2 months old for their age. But tomorrow marks the 1 month anniversary of us adopting them, and since we think adoption is so important, that's what we're celebrating with the "1 month update!"
So without further ado, here are the stats on our newest additions, one month into living at Condo de Miller! And make sure to scroll past these to see kitten photo overload at the end!
These brothers are still 100% attached at the hip, and I can't imagine one living without the other. We are so grateful that the foster parents begged Joshua to adopt them together and highly insisted that they not be broken up. Seeing them interact, love on each other, cuddle, clean each other, play together, spoon each other to sleep, etc. makes us all the more certain that these two couldn't have truly thrived without each other.
Speaking of them being rescues, I would be remiss not to mention an amazing program that I recently heard about by simply using Cat's Pride litter! Notice above that I said these boys poop a lot?! 😉 Needless to say, we go through a lot of litter! But a mama has to brag…they use the same litter box, barely make a mess, and have had no accidents!
We've been using Cat's Pride ever since we heard that they donate a pound of litter to shelters across the country for every green jug of Fresh & Light cat litter sold with the Litter for Good Program. We are definitely at our capacity for adopting cats right now, but it's nice to know we can still help other cats that are in shelters waiting for their furever homes.
You can also help by signing up for the free Cat's Pride Club and nominating your local shelter to receive a litter donation, and we've already done that! I mean, I have to buy litter anyways…why not get the kind that gives back to those in need?! To read more about this program, and to nominate your shelter of choice, click HERE! It really is as easy as typing in your zip code and selecting the one you want!
Here are our little guys checking out the packaging…inspecting to make sure it still has odor control, strong clumping, and low dust. Okaaaaay, so maybe those features are important to me, but happy mama, happy kittens 🙂
Lilly showing off just how strong she is (even her shirt says so)…"we don't need a cart Mom!"
So I guess it's becoming more and more official that I'm a cat lady! But how can I not with these two?! LOOK AT THEM! Click on the pic you think is the cutest!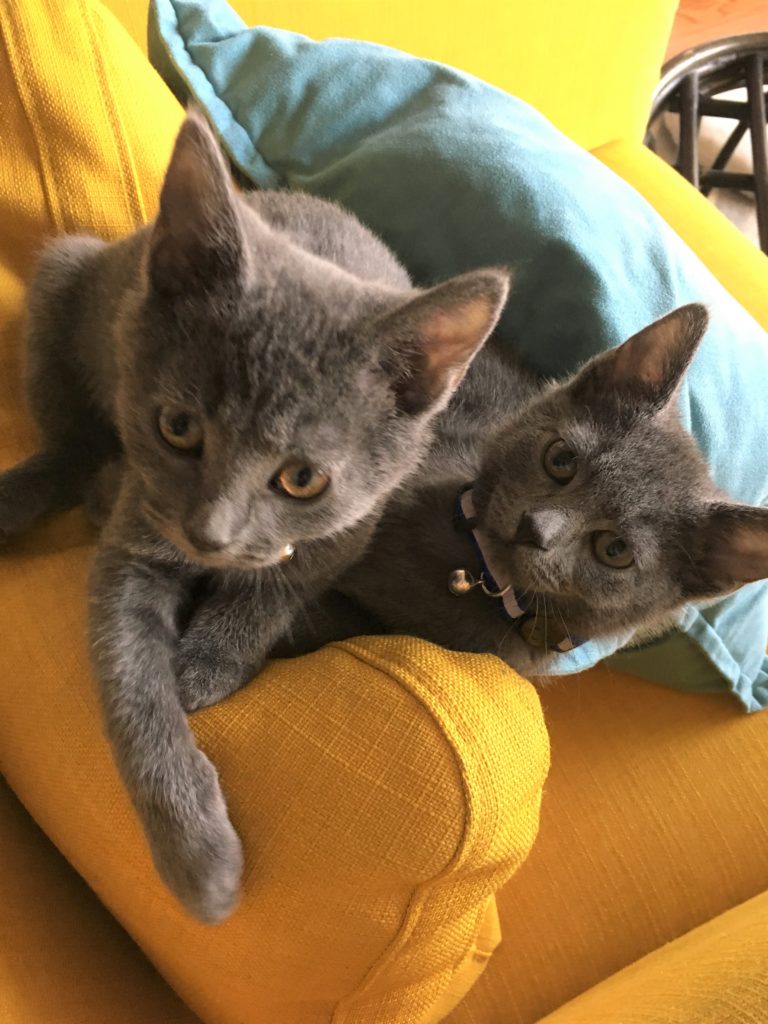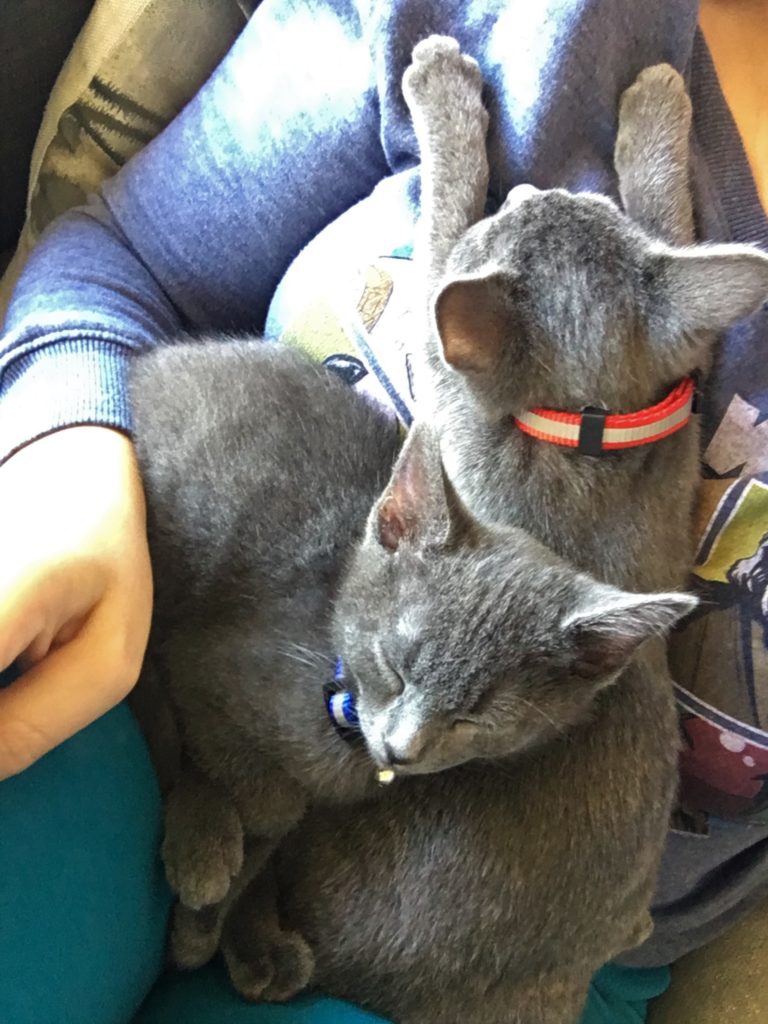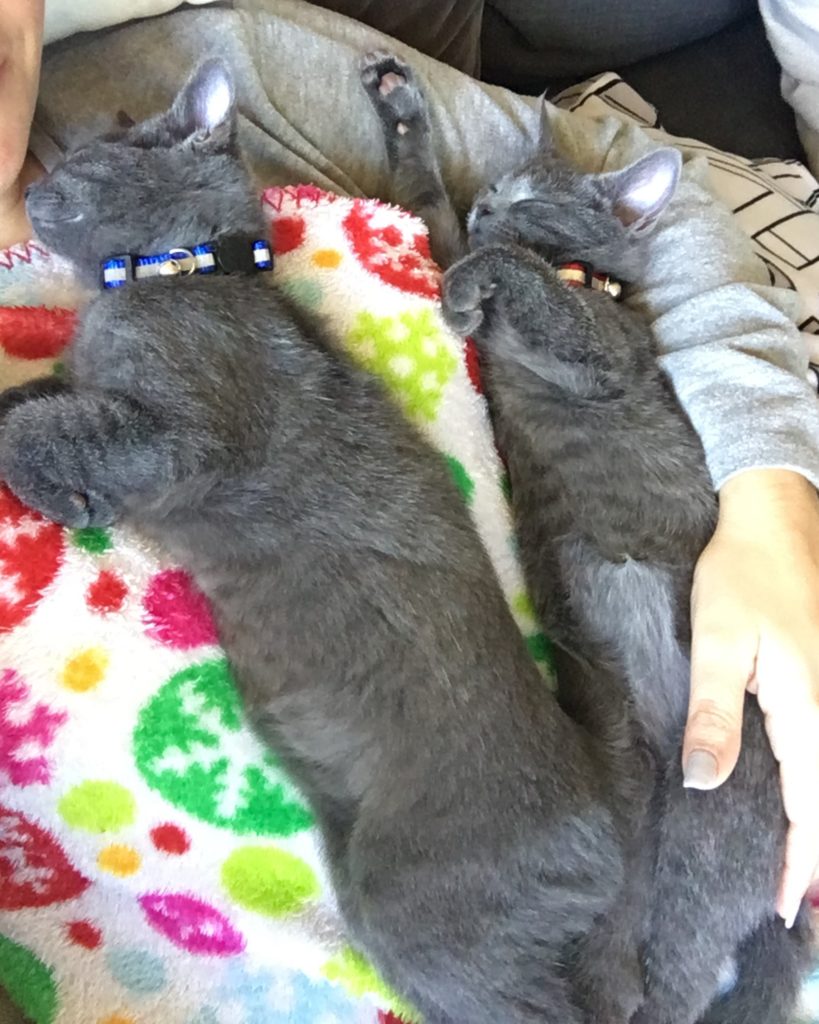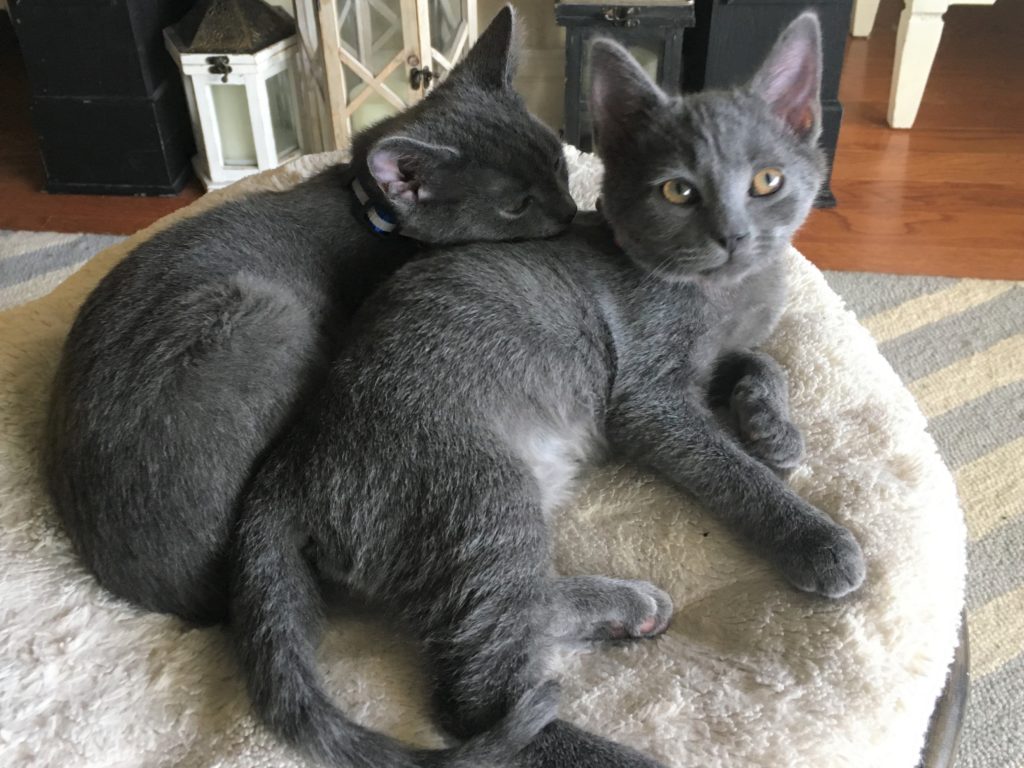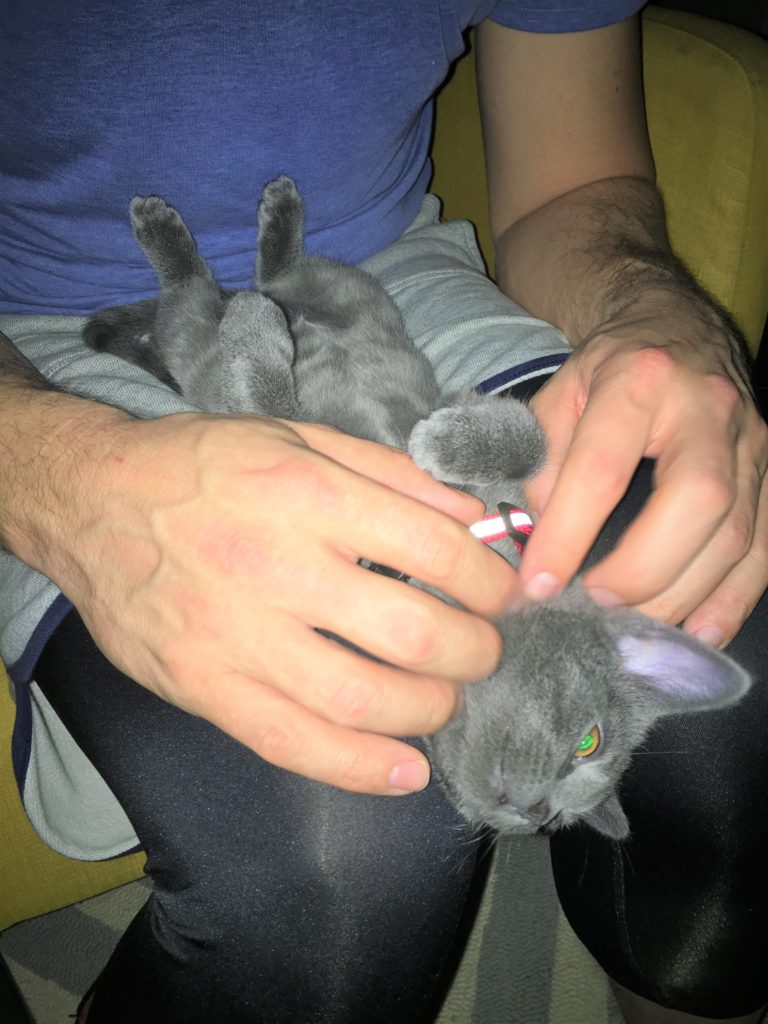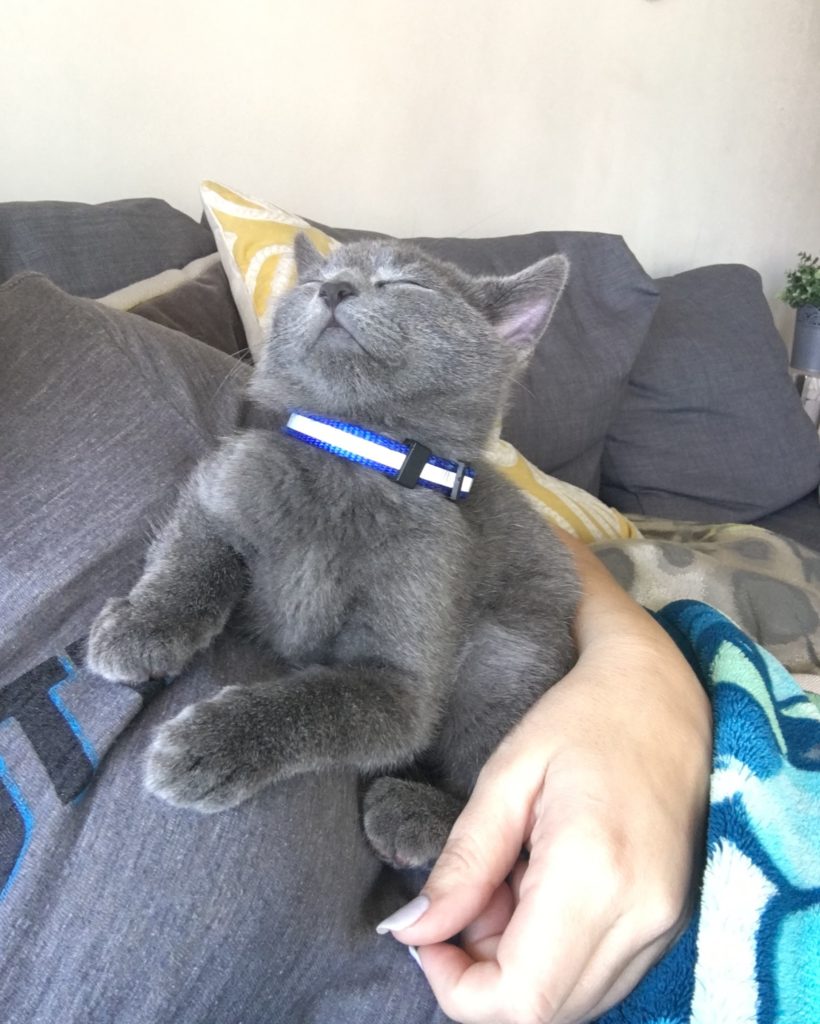 We love love love our newest additions and can't wait to see just how much they change before their next adoptiversary!
And don't forget to PIN IT FOR LATER!!!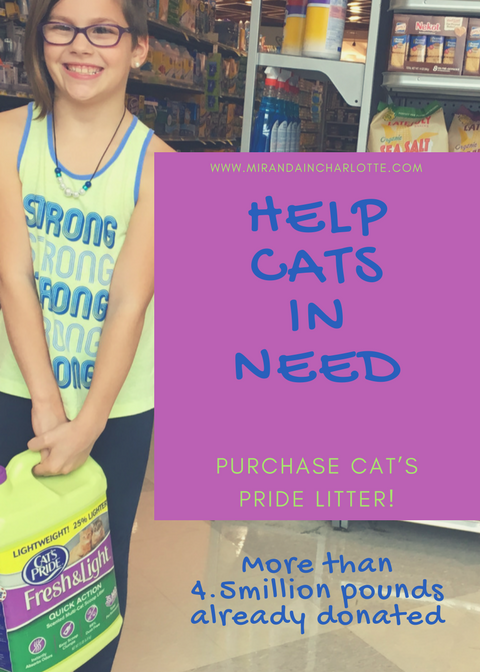 Speaking of litter boxes, I'm completely obsessed with our's (and that's a sentence I thought I'd never type BTW)! Lol! It has two pans, PLUS the sifting layer! It's brilliant and makes life easier on Bella who is on litter duty! Here it is, along with their favorite play cube!

I do get a small commission if you purchase through my Amazon links, but it adds no cost to you whatsoever, and helps keep my blog going strong! xo