ARE YOU SHOCKED?!
Well, you shouldn't be if you follow me on social media 😉 Because I've admitted this a number of times! Don't get me wrong…I like cake, but I don't looooooovvvve cake. What I do love is sugar in general. I'm addicted to sugar (well I was until 6 weeks ago…more on that later). And since I owned a cakery for ten years, people assume that I must love cake the most! A fair assumption for sure, but nonetheless incorrect. I'm a pie, cobbler, crumble, cookie, ice cream, froyo, macaroon (NOT macaron), cheesecake, brownie kind-of-girl.
Which got me to thinking…can I make a tiered cake out of my favorite desserts?! And thus give people a different option to the traditional tiered cakes?!
Which led me to this precise idea…
A BROWNIE A LA MODE CAKE!!!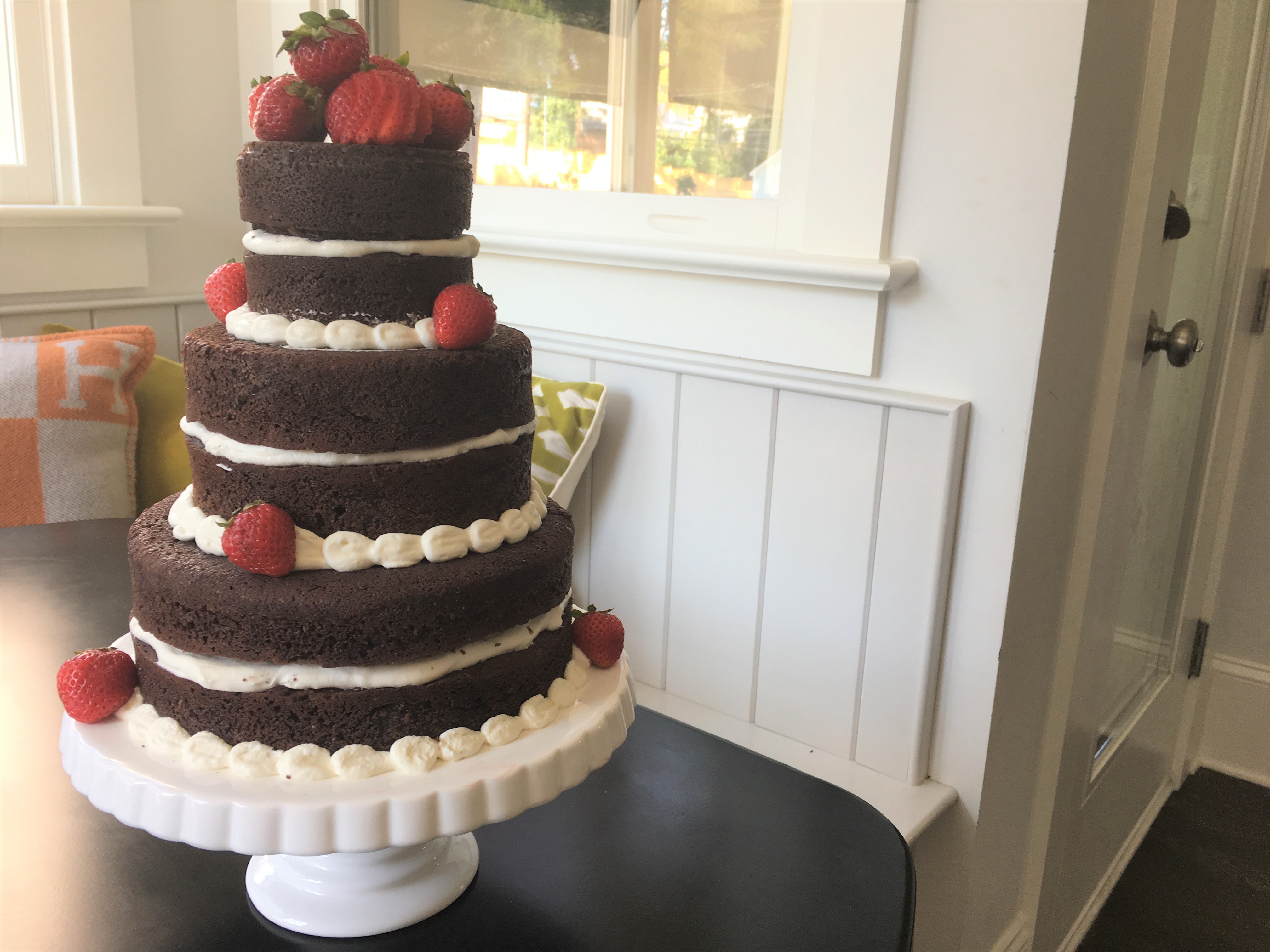 And I'm not gonna lie…I think it's kind of brilliant 😉 We have a restaurant we eat at often that has the best brownie a la mode (besides my dad's), and it's HEAVEN. So I recreated it in a tiered cake form, minus the chocolate and caramel drizzle (simply because I ran out of time), not because I didn't want to do it 😉
Watch the video! And even if you aren't interested in a brownie cake per se, you'll see other tips, tricks, and techniques used to stack/make a tiered cake in general! From how to use cardboard rounds and straws to support a tier to which piping tip is my favorite to how to make the perfect whipped cream!
And speaking of whipped cream…since it is used at the "icing" in this "cake," make sure it's not out of the fridge for longer than 4 hours at a time!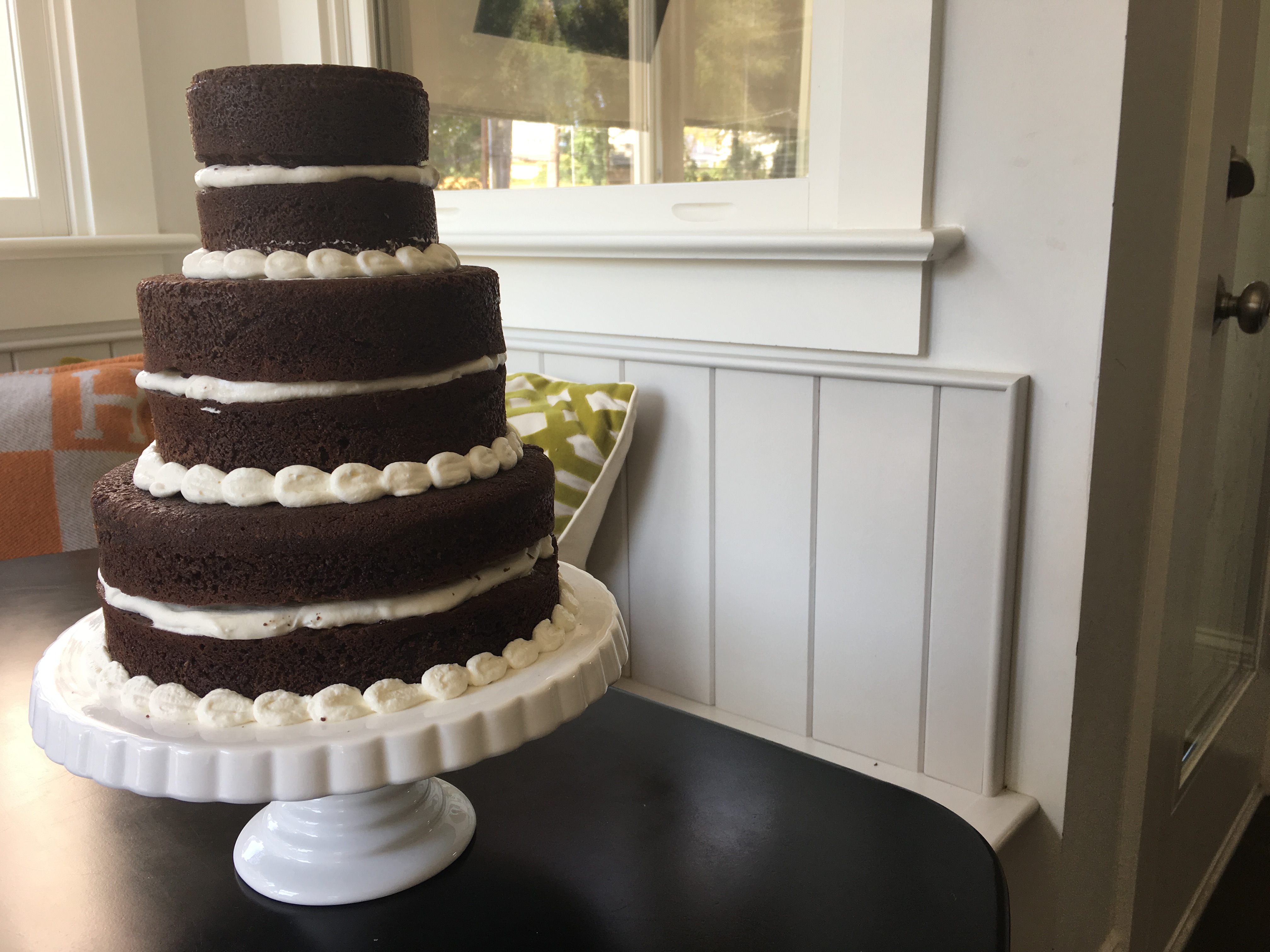 This would also make a great alternative to the "naked cake" trend right now, since brownie edges are supposed to be crunchy anyways #amiright?!
Without further ado, here's the video!!!
Here's the video I referenced on how to level a cake, or brownie 🙂

Let me know in the comments if you have any questions, comments or concerns! And here are some of the products I used in the videos!