You will want to make this mix every year!
Do you have a food that instantly reminds you of someone in your family? My Oma makes these seasoned oyster crackers that remind me of the holidays the second I pop them in my mouth. And I thought that they'd make a great gift idea for the upcoming holidays. 'Tis the season for parties, get-togethers, teachers' gifts, neighborhood pot-lucks, and so much more. I never want to show up empty-handed, and who doesn't love a yummy snack?!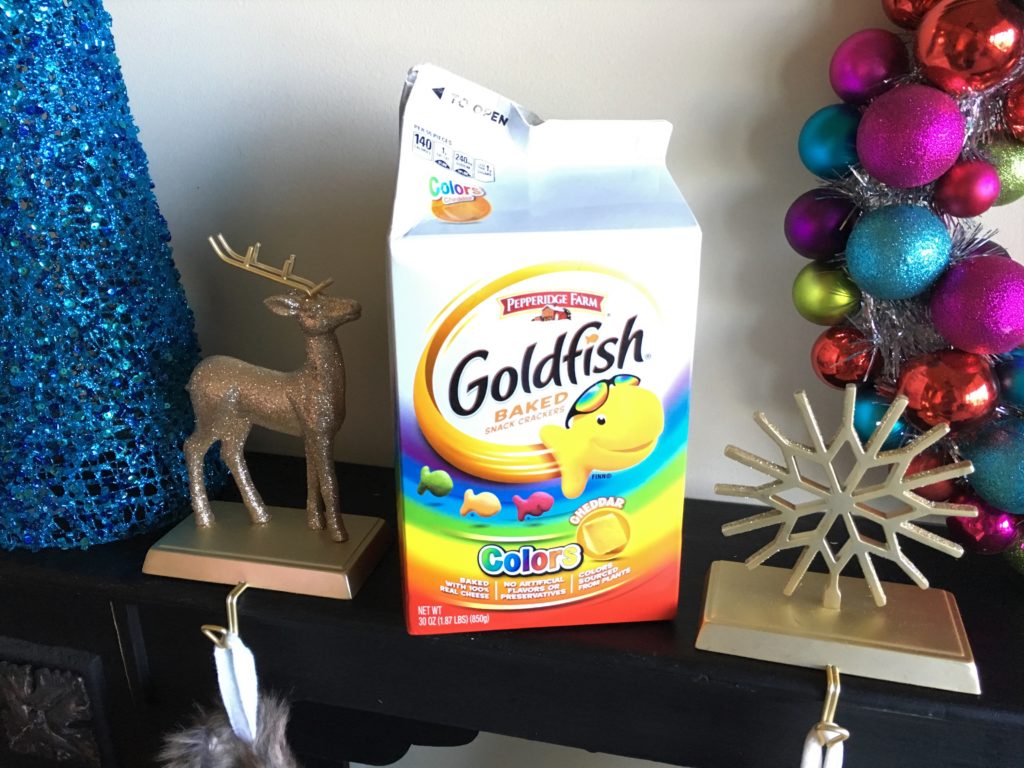 But I wanted to switch it up a bit, so I'm making the seasoned crackers using Goldfish instead! And because Goldfish taste amazing, come in
super fun colors
, and are always baked with real cheese, I can feel good about giving this gift to people I love and adore!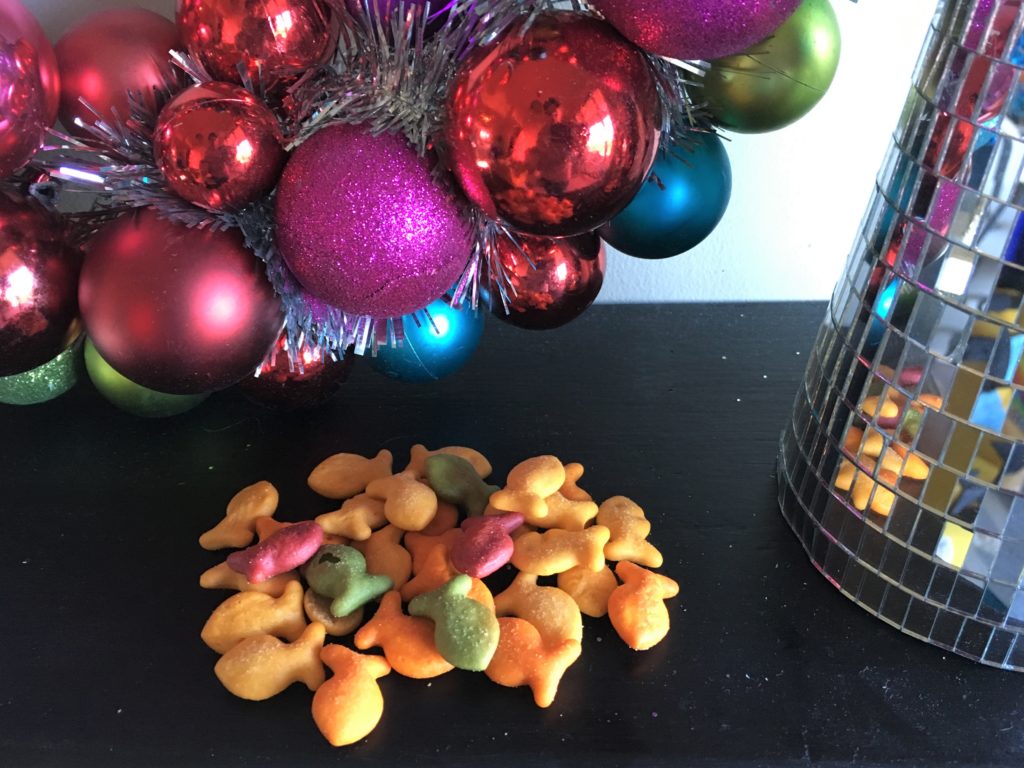 So without further ado, here's the recipe for my version of Oma's Fishmas Crackers (I did alter them slightly)!
Heat oven to 225
Put 15oz (half of the BIG container) of Goldfish into a big bowl
Melt 2T of butter (salted or unsalted) and pour over Goldfish
Add 1/2 packet of powdered ranch, 1tsp Italian seasoning, and 2T parmesan cheese to the crackers and mix well
Pour seasoned Goldfish onto a pan and bake at 225 for 15 minutes. Let cool completely and put into your favorite dish, gift tin, cellophane bag, etc.!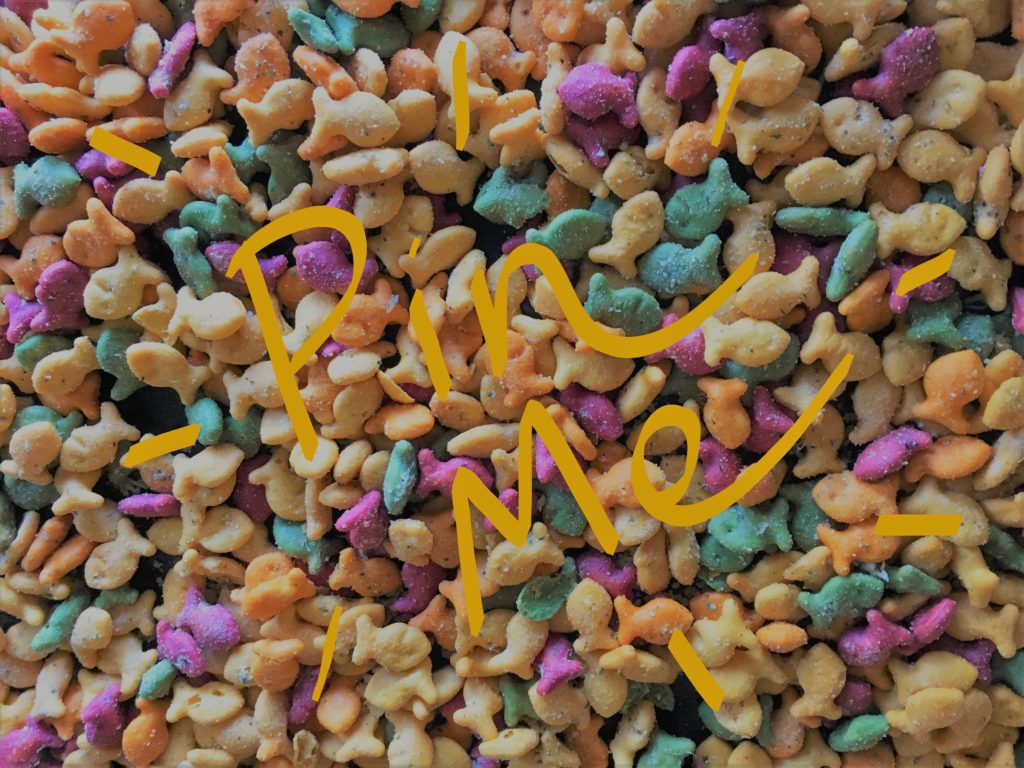 Here's how I displayed mine for the perfect hostess gift! The multi-colored mix makes me think of Christmas lights…and actually it's pretty neat how the Goldfish
get their colors
! Hint: it's not food dye. Seriously,
click here
to see how they make the green color…I'll wait!
I couldn't find the exact milk cartons I used, so I linked take-out containers I found which would work perfectly as well! I wrapped some Christmas ribbon around the side, and hung a tag that said "Merry Fishmas!"
But I also thought of another way to use these goldfish! Find the clear plastic round ornaments (I'll link them below), and fill them halfway with the Goldfish. Using puff paint, markers, or even stickers, decorate the outside of the ornament to look like the ocean! It's a fun craft project to do while the kids are home on Christmas break and you need to fill the time with projects they'll enjoy (and can eat)! An activity that doubles as a snack=win in my book! For other awesome ideas, Goldfish has a
Pinterest page
, so check it out 🙂
Have a very merry fishmas from my school (get it? a fish family is called a school 🙂 ) to yours!