Phew!!! I had to take a short break from my gift guides to celebrate Thanksgiving with my family, as we do a five day extravaganza, or as my Aunt Jenny calls it, "a march, not a vacation." It's a family reunion, where all nine of my grandma's kids (and their families) come into town, and there is something going on every hour from Wednesday through Sunday! It's the BEST, but it'll kick your arse!
But I'm back to the gift guide grind, and at your service, and picking up where we left off! So far you've seen the WANT guide HERE, and the NEED guide HERE! I've had a little bit of trouble with the links, but I've ironed out the kinks (I hope), so if you haven't shopped them yet, you should be good to go now! And if you're wondering where I'm getting the categories of WANT, NEED, WEAR, READ, you can read about them HERE!
That means the WEAR GUIDE is up next, and it's full of things that go on a body, obvi 😉 But I tried to think outside of the box a bit too! And I thought about all of the age ranges, and people that you're close with, as well as people that you may not know as well, but that you're still gifting! Super affordable gifts on this list, some stocking stuffers, and an apple watch (huge cyber monday deal)! Let's get to it!
I have to say this every time…I am an Amazon affiliate, which means that at NO additional cost to you, they pay me a very small commission. It also means that you can shop "through" this ANY time you want to shop on Amazon, even if you NEVER buy anything I link on here, and I'll still receive a small commission. It's one of the ways I keep the proverbial lights turned on around here, and just know I'm eternally grateful for the pennies I make from your purchases!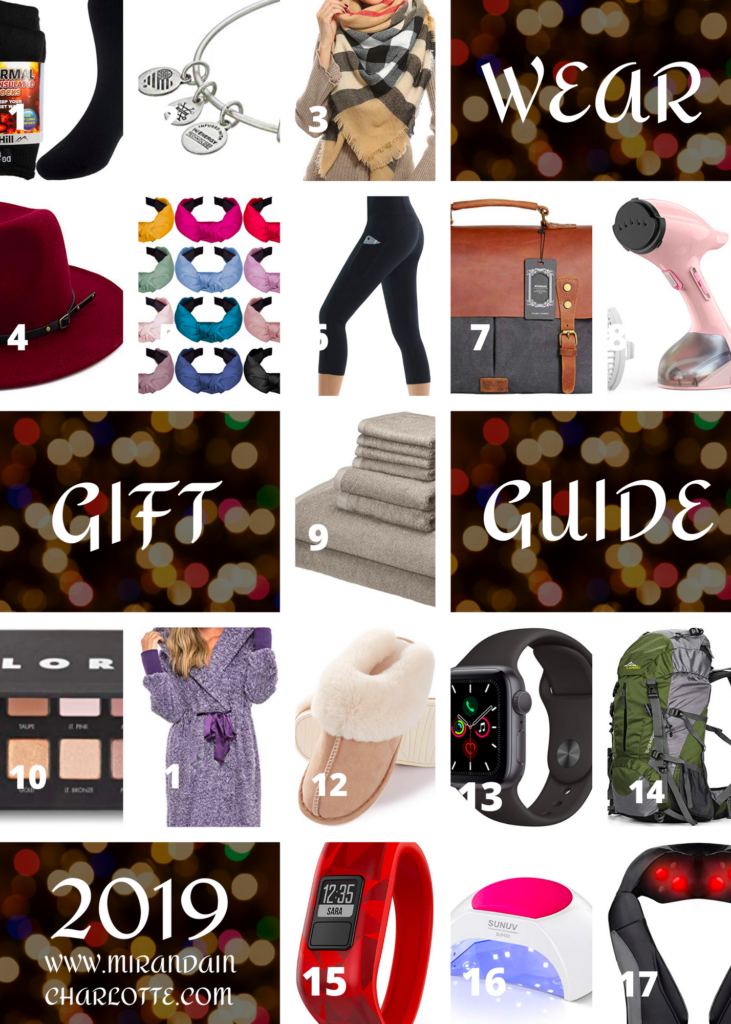 There ya have it on the WEARS! I tried to make them as broad as possible because sizing can tend to be really tough when shopping for wears for people. I tell my loved ones, "jewelry and handbags always fit!" so that's what I will buy people when in doubt. #protip 🙂 Oh, and if you'd like to pin this post, here's an image for ya…
Let me know your thoughts on the guide in the comments below, and please share on facebook if you found this helpful…the button is down on the right…the little facebook logo!
Happy Shopping!