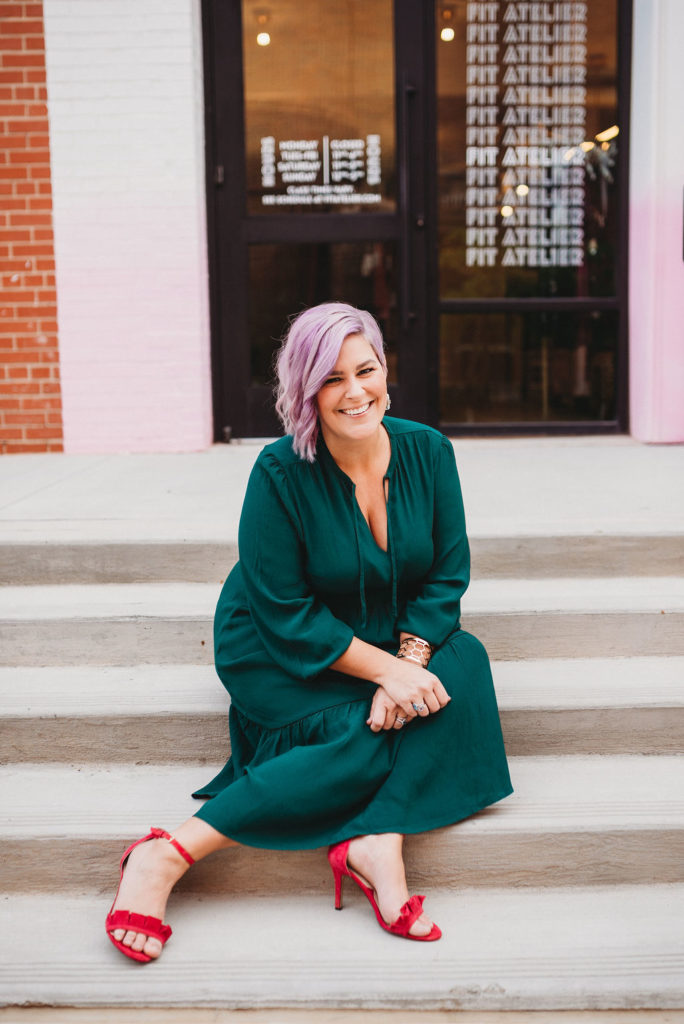 If you've see my post floating around, you know that we only get our kids four gifts each Christmas: a want, need, wear and read. Yep. They open four gifts, and before you start to feel sorry for them, I promise you, they don't feel deprived in the slightest! They actually really love the idea and have fully embraced it for years, mostly because of this….their expectations are 100% met!!! They go in to that morning wanting four gifts, and they receive four gifts…for a kid, what's better than getting everything you asked for?! LOL! Beats the heck out of asking for 25 things and getting 15, right?!
Anyway, I highly recommend you reading the post HERE before you even continue with this guide, but if you skip over it, I think you'll still find this useful! Basically, instead of making my gift guides specific to groups of people (MIL, for him, for her, for teachers, etc.), I made them in the themes of want, need, wear, read, just like we do the categories for our gift giving!
Now, I focused a lot on adult gifts because I feel like kids are more vocal about what they want, and don't hesitate to hand over a list 😉 But with adults, it's a bit harder, and/or they don't let you know what they want as easily as a child would! And often times, you might not know the person you're purchasing for as well as you'd like…a teacher, a coworker, a white elephant gift, a boss, a neighbor, etc. You get my drift!
My point is, there is a gift on this guide that will be sure to be a want for someone on your list, whether they have verbalized it or not! There are some splurge items, and some stocking stuffers. Some that are meant to be funny, and some that could make a case that they're even a "need." LOL! But you know what, I DID THE BEST I COULD, considering I ask for literally NOTHING every year, as gifts are NOT my personal love language. HA! I had to keep asking Joshua, "what do people waaaaant?!" And he'd keep saying, "carbon fiber steering wheel," which is apparently what he wants this year (for his car). NOTED. 🙂
So without further ado, here are some things that I think the people you're shopping for, of all ages, will WANT this season! All things are from Amazon, simply to make life easier on all of us! And know this, not only do you get the stuff in two days for free if you have Amazon Prime, but if you need to return it, you can drop it off at any UPS store, without a box, and they'll ship it back for free! It's AMAZING! Risk free shopping at its finest!
I am an Amazon affiliate, which means that at NO additional cost to you, they pay me a very small commission. It also means that you can shop "through" this list's links ANY time you want to shop on Amazon, even if you NEVER buy anything I link on here, and I'll still receive a small commission. It's one of the ways I keep the proverbial lights turned on around here, and just know I'm eternally grateful for the pennies I make from your purchases!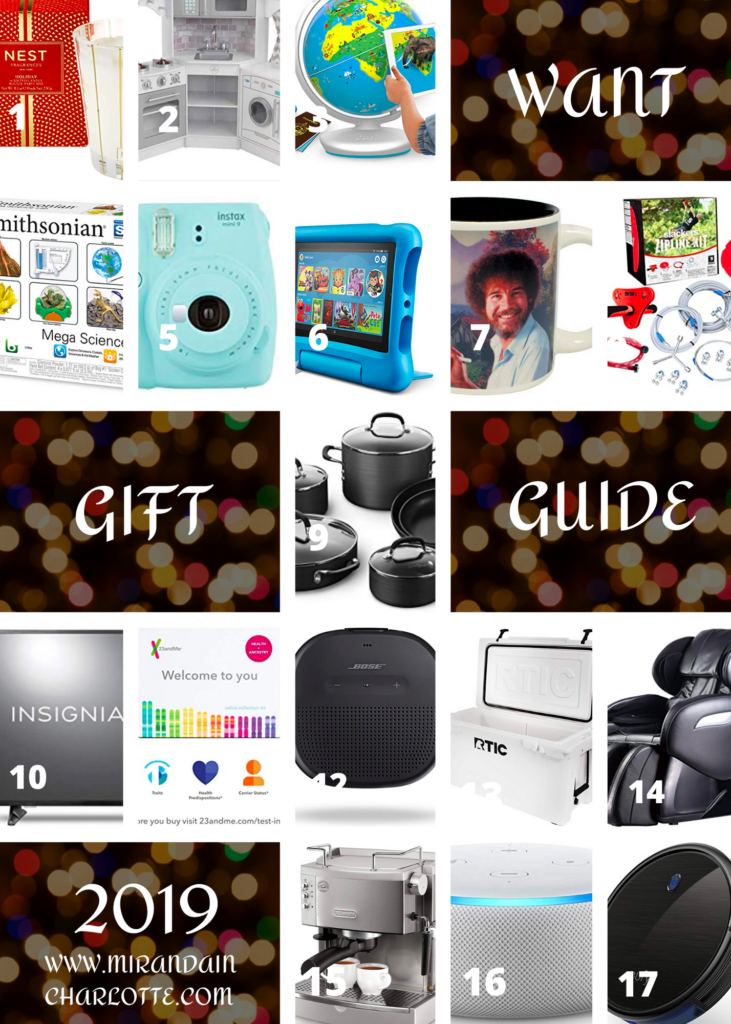 Nest Candles Get the Holiday scent…the name says it all! Your house will smell like holiday and heaven, if the two had a baby! 24 other scents if you aren't into that vibe 🙂
KidKraft Kitchen I love pretend play for kiddos, and my minis LOVED their play kitchen, as did all of the kids I nannied throughout the years. Check out the other kitchen I liked HERE. And don't sleep on the pretend play Vet clinic HERE!
Interactive Globe This educational STEAM-based toy under $50, checks all of the boxes for me! Get the app, and take your kid on a learning adventure around the world!
Smithsonian Lab Our kids love a good science kit and this one came the highest ranked for ages 10 and up! But check out some of the other ones if your kids are younger…they have all ages!
Fuji Camera+Film We got this for Bella last year and it's still a hit! She loves taking instant pictures and having the film develop right away…everything old school comes back around, yall! And this comes with 120 pieces of film and lots of color choices in the camera, so check them out!
Fire 7 with Case If you've been looking for a durable tablet for your kiddo, this is it! They're having incredible deals on one, even better deals on two, and it includes the cases and warranties. We had these for our girls for years!
Bob Ross Mug If you don't love this mug, I'm not sure we can be friends? Do you like happy little trees?! Then prove it by buying this mug for everyone on your list! When hot liquid goes in the mug, Bob's painting appears, and all is right with the world again! Perfect stocking stuffer, white elephant party gift, for the boss, your bestie, etc. Honestly, I think this is the gift that anyone should be proud to give and receive, and has been in my cart for YEARS!
Zipline This was one of the first things to go up in the yard when we built our new house and yall have been asking for the link ever since! Our girls still play on it every single day!
Calphalon Cookware Listen, I know some people may not want cookware for Christmas, but with the amount of cooking I do, I would be thrilled to have some new cookware! And if the cook in your life is always complaining about the pots and pans being crappy, this is what he or she wants! This 10 piece non-stick, oven safe cookware has amazing reviews, especially for the price!
Insignia smart TV I know a lot of people are looking to cut the cable cord and in order to do that, you need a smart TV so you can stream your favorite shows. This is a 50 inch for $250 which is a pretty damn good deal right now!
23 and Me Ancestry If you're like me, and legitimately have NO CLUE what you are or where you're from, you might want to do an ancestry test! I think this makes a pretty cool gift (I really want this)! Unless your grandfather birthed a bunch of babies you didn't know about and things gets messy 😉 HEYYYYYO!
Bose Portable Speaker If you are on -the-go a bunch like we are (camping, biking, Army truck, working in the yard, etc.), this is a great portable speaker to have on hand! Bluetooth, waterproof, connect to calls, 6 hours of play time on a full charge, and comes in three colors!
RTIC Cooler We have LOVED our RTIC (pronounced arctic) cooler, and don't find it to be inferior to the more expensive YETI at all! It keeps ice in it for days, and we take it camping all of the time! Check out all of the sizes!
Full body Massage Chair This is a major splurge item, and I'm not going to lie. But if Joshua asked for no other gift for the rest of his life, it would be because he got this. We have nowhere to put it, so he's not getting it, but maybe you do have a place, so I'm including it?! Here's the much more affordable version that he may be getting instead, but I can't say…he might read this 😉
DeLonghi Espresso Maker I don't drink coffee, but if I did, I'd have this bad boy! I read the reviews, compared the machines, and did the research for yall. If you want a fancy cup of coffee, get this and skip the Starbucks!
Echo Dot (3rd gen) The ever popular Alexa….we use ours to play music in our house, ask her questions, play games, tell jokes, check the weather, play white noise, etc. Get this accessory to keep it off the counter, but also not block your other outlet plug!
Eufy Floor Vacuum Robot Similar to the Roomba, but the differences are this: better price, better suction, quieter, and sleeker design, so this is the one I'd go with if you've been thinking about getting one, especially for the pet-lover in your life….game changer!
So that's it! If you found this post helpful, and full of some good ideas, please feel free to share it! You can hit the facebook button and share it on your feed! You can pin the image below on Pinterest! You can follow me on Instagram HERE, and if you already do, tell your friends! I'm so grateful for your support, and can't wait to see what yall think of this guide (please comment), and the ones still to come! Up next, the NEED gift guide!!! Are yall ready for that one?! It's my FAVORITE ONE, because I can always justify spending money on a need LOL!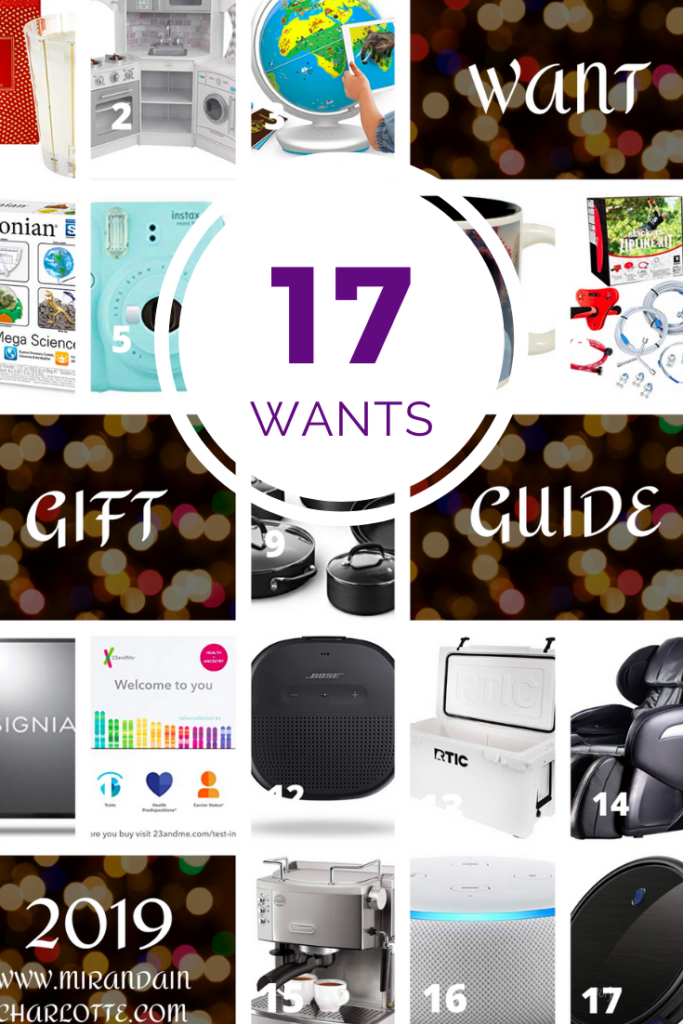 HAPPY HOLIDAYS, EVERYONE!!!