Have you ever gone to a BBQ, party or pot luck, and noticed a black bean and corn salsa on the table, and gotten so excited to eat it?! And then you put it in your mouth, and it's completely underwhelming, lacking flavor and making you want to shed a tear? Okay, maybe crying is too dramatic, but you get my drift LOL! Well, THIS salsa will NOT make you cry, and instead everyone will be asking you for the recipe.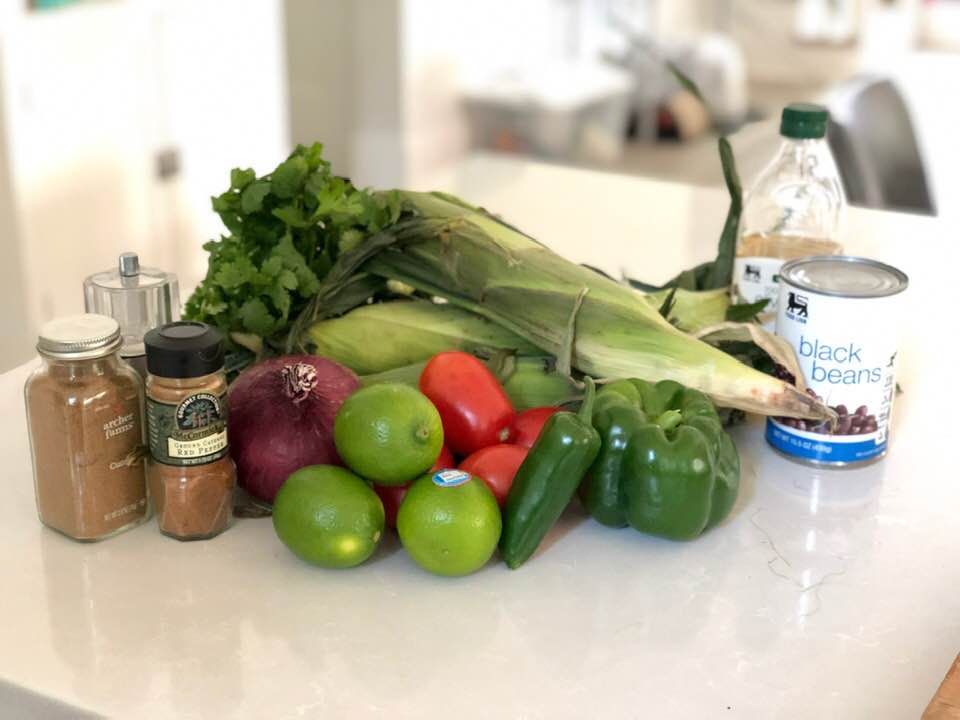 And speaking of asking for the recipe, this is one I got from my friend, Sarah, a million years ago, and have slightly tweaked it, and I finally think it's perfect enough to share with yall!
And may I address this one thing while I have ya?! This is NOT cowboy caviar! That stuff has black eyed peas, vinegar, and sugar in it! Just altering a recipe by the amount of one ingredient technically changes it….adding three whole other ingredients certainly does too! And personally, I don't love cowboy caviar's taste. Keep reading to the end to see how I feel about adding avocados to salsa LOL! Needless to say, we can call this a dip, a salsa, etc., but it's a no for me dawg to call it cowboy caviar!
BRING THIS TO YOUR NEXT GET TOGETHER!
Summer is right around the corner, and you're going to want to have this in your fridge around the clock! I not only serve it with chips, but also in my scrambled egg burritos, and served with grilled chicken! But it's so good, you could simply eat it with a spoon!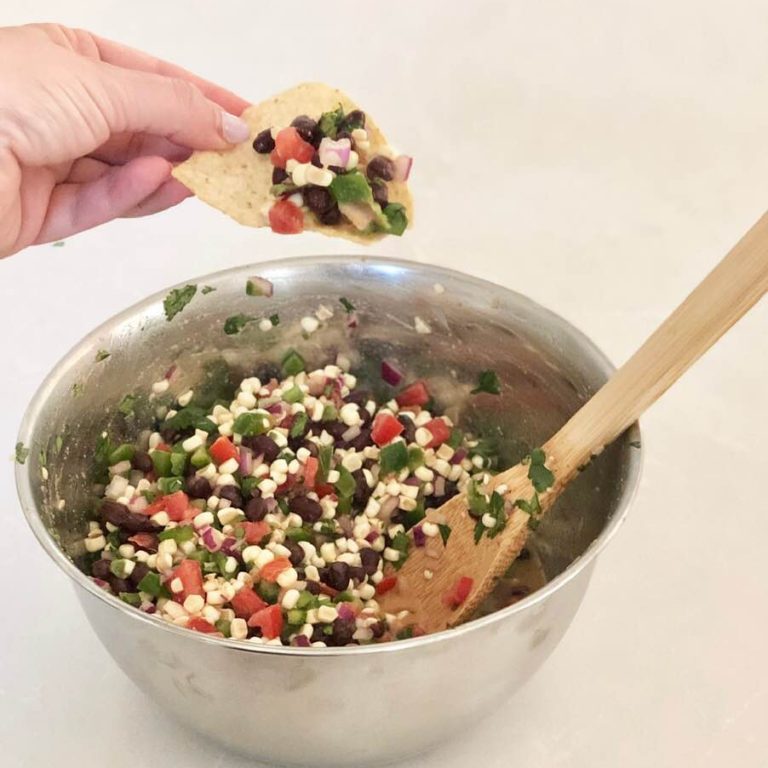 Black Bean & Corn Salsa
A delicious salsa, made with white corn for sweetness and lots of lime for tang!
Ingredients
1

can

Black Beans

rinsed

4

ears

White Corn

fresh, not cooked

4

Roma Tomatoes

diced small

1

Green Pepper

diced small

1/2

Red onion

diced fairly small

1

Serrano Pepper

remove seeds and dice very small

1/4

cup

Cilantro

rinsed and chopped

3

Limes

juiced

1/4

cup

Olive Oil

1

Tbsp

Cumin

3/4

tsp

Salt

1/4

tsp

cayenne pepper
Instructions
Rinse the black beans and set aside.

Remove white corn from ears, and finely chop all of the veggies and cilantro. And I often get asked if you can use canned corn instead of shucking your own. And yall, I simply think fresh is the way to go here, because it give the best crunch! But if you're in a bind, canned will do, I suppose 😉 Also, it is far better with white instead of yellow corn because of its sweetness and crunch!

Put the olive oil, lime juice, cumin, salt, and cayenne pepper in a bowl and whisk together.

Add in all of the veggies and stir, then add the black beans last and stir one final time to incorporate. Test it for seasoning, and add more cayenne if you want it hotter! Also, I always test ON a chip because that will help you determine the saltiness. The dip may "need" salt, but once it's on the chip, it's perfect! Let it sit for as long as you can, or eat right away! BUT it is best when it has time to rest, and all of the juices meld 🙂
So let's talk kitchen gadgets that will make your life easier and/or happier, like they make mine!
These utensils are affiliate links, which means at no extra cost to you, I make a tiny commission off of the sales, which help keep my blog up and running! Thank you!
My stud LOVES raw onions, so I often have one cut and ready to use on anything and everything for him, or he'll happily eat it like an apple, UGH! But I cannot stand the smell of it, so when I saw this little thing in the grocery store, and it promised to trap the odor, I bought it. And I can verify that it works, and I can find the onion easily in the fridge because of the way it looks! $5 Amazon, and the link is HERE!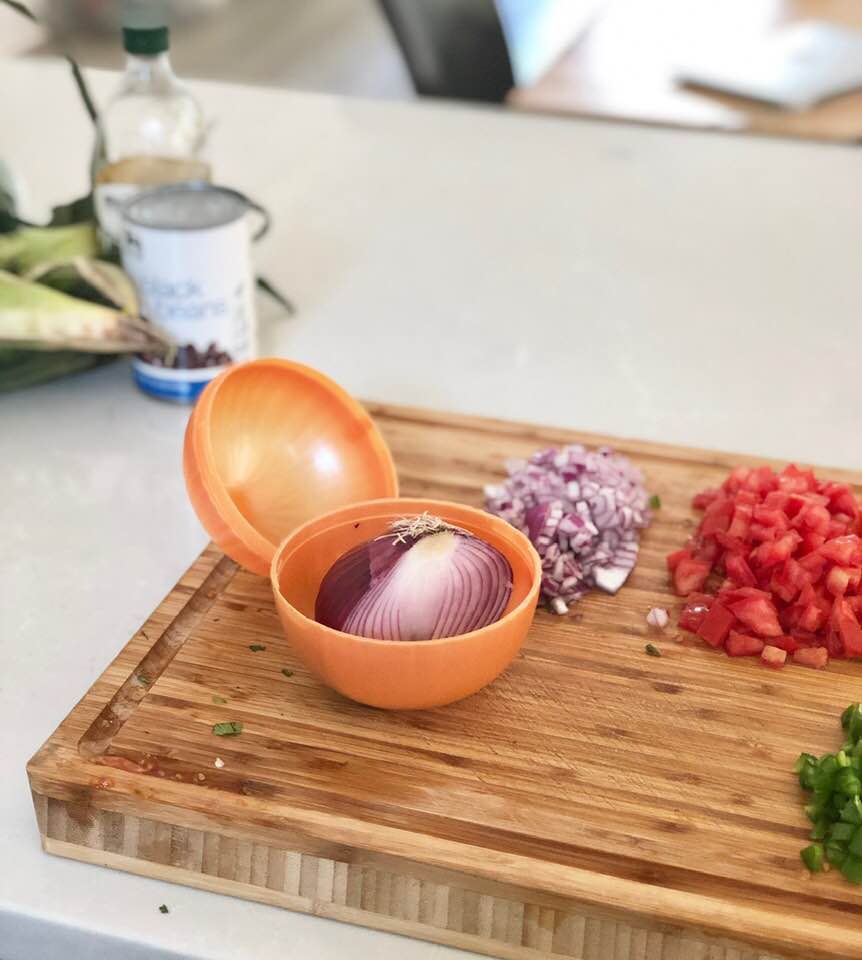 Next up is this can opener! You saw me post about it HERE before, but I use it so much, and wanted to post it again, just in case you missed it the first time! It not only opens cans (safely…no sharp edges), but it also unscrews lids, and opens bottles! I'm a FAN! $17 Amazon and the link is HERE!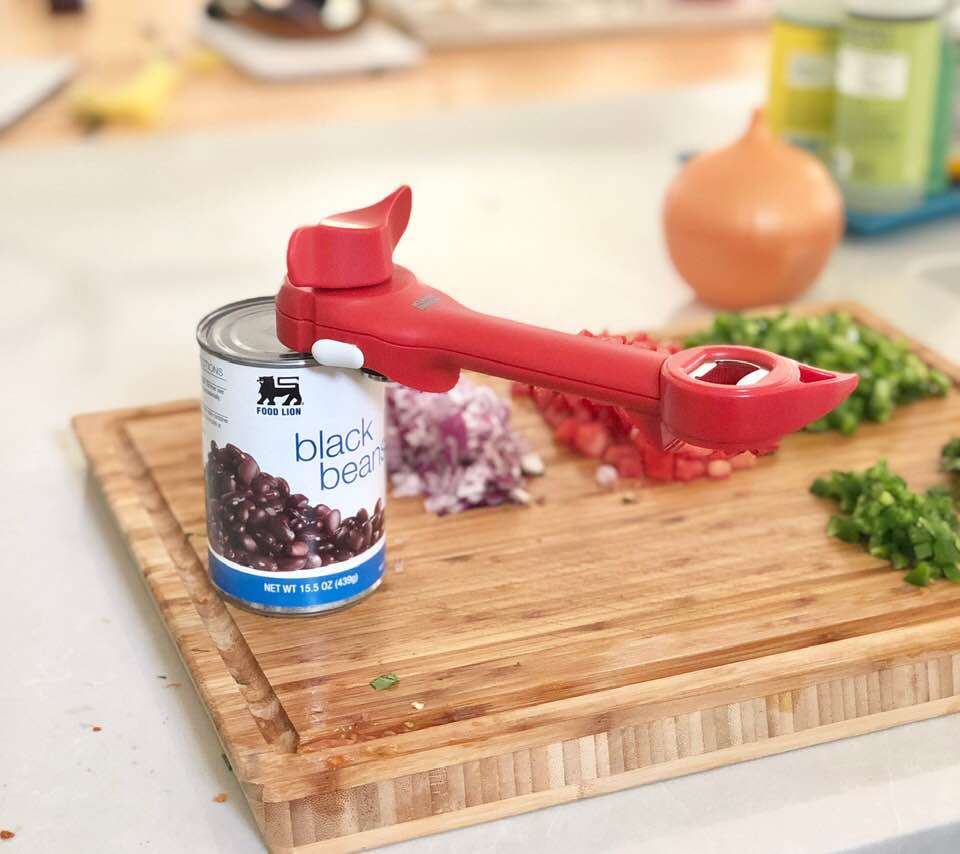 Last up is this corn cob remover! But I forgot to get a picture of it, so I'm going to attach the stock photo! It easily removes the corn from the cob, and is A LOT less dangerous than a knife! Another #protip is to use a bundt pan, and put the cob in the center hole. Use this gadget to go down the cob, and as the corn falls off, it lands in the bundt pan! And I often get asked if you can use canned corn instead of shucking your own this way. And yall, I simply think fresh is the way to go here, because it give the best crunch! But if you're in a bind, a can will do, I suppose 😉 $10 Amazon, and the link is HERE!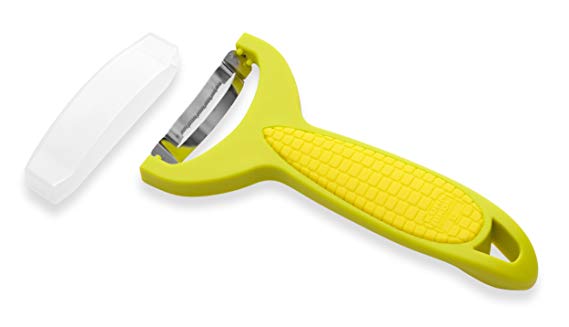 So there ya have it folks! Your new favorite salsa recipe for all of your summertime fun! And listen, I know a lot of yall are going to be tempted to put avocado in this because you can't help yourselves, and because every salsa recipe is doing that. And hear me say this…I love avocados! BUT, please don't do that to this recipe. Be a purest and make it my way first, and see how perfect it already is. THEN, and only then, if you want to make it mushy (because that's exactly what will happen), add the dang avocados. Love ya, mean it 🙂
Personally, I think Scoops are the best chips to eat with this dip because they can hold all of the amazing juice, but forgot to buy them at the store #shocker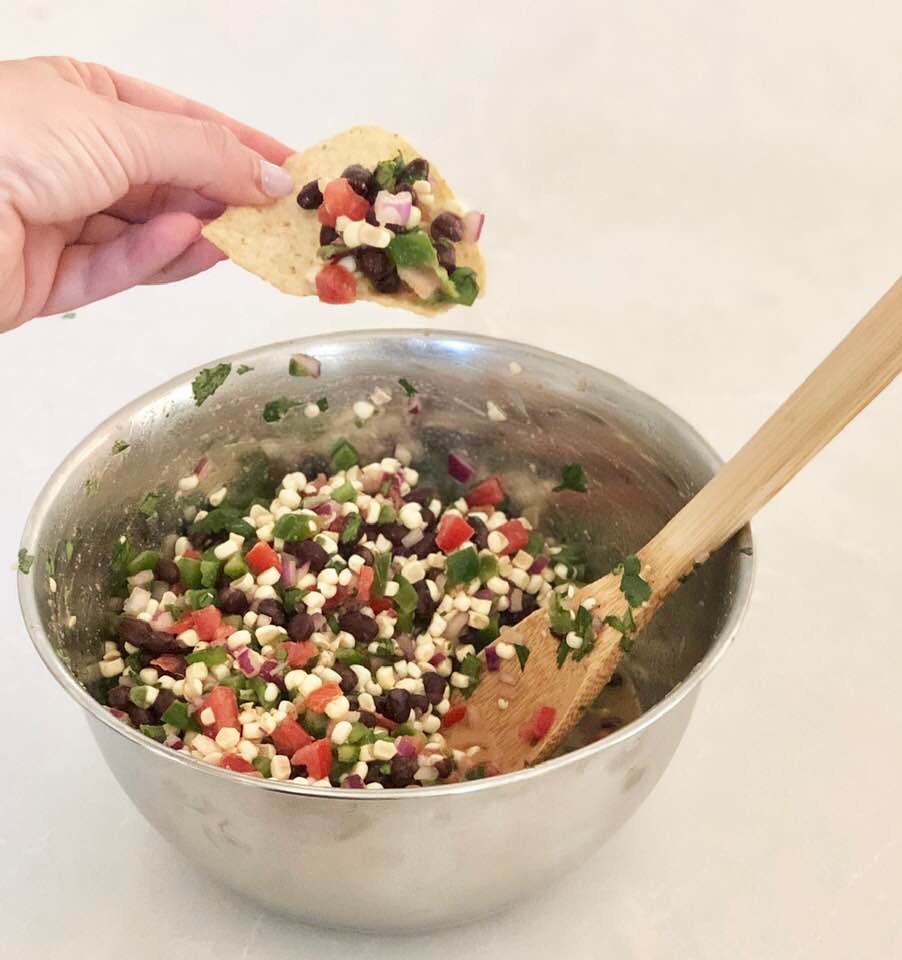 PLEASE PIN THIS IMAGE!