WANT TO KNOW WHERE WE PLAY IN CHARLOTTE?!!!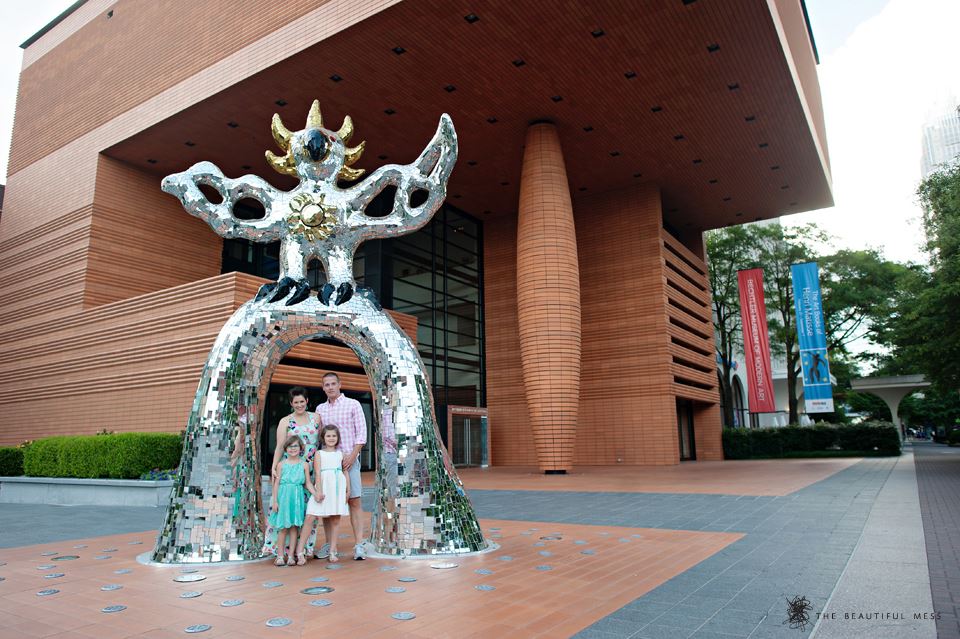 I hear one phrase, more so than anything else, on the daily…"You are the busiest person I know! I'm tired watching you." Yes, I do A LOT. But can you blame me?!!! There is SO MUCH TO DO, not only in Charlotte, but surrounding our city, and all throughout our state! I know I'm bias, but Charlotte is the best city #sorrynotsorry. I realize it's not perfect, and no city is, but I can't help but love it because every street seems to have a memory for me. From my childhood school, to the house I grew up in, to where I learned how to drive a car, or watch my sister perform in musicals. It's all so important to me, and now I get to recreate or create these same memories with our minis! Anyways, this list is for the local places we go all the time, and are very kid friendly!
Discovery Place Science…It's been a go-to for us for years and is located uptown, so it's a quick walk or even quicker bike ride for us! Our minis love everything about this place, from the experiments, to the rain forest, to the aquarium, and everything in between! We also LOVE LOVE LOVE watching an IMAX movie there! When you get your wrist band, pick up a printed schedule to know the events going on that day! There are science experiments going on at the Stage, real animals being brought out at the Mackay Field Station and in the rain forest, and fun hands-on creative stations located throughout. They also will have an exhibit to visit, sometimes an extra charge (like BodyWorlds) or sometimes included with your admission (like the Rubiks Cube one). The 'Year of the Engineer' is currently taking place there, which focuses on STEM-related exhibits!
Discovery Place Nature…this nature museum is small, and a bit dated, but fun! It's located within Freedom Park, so we bike ride to the park, and the museum, and make a whole thing of it! And I am so excited that they've added the planetarium back to the museum, as one existed from 1964-1980, and then was closed. The nature museum offers animal feedings, puppet shows, nature walks, and a monthly bird walk. One of our favorite things to see was the butterfly exhibit, which includes all phases of a butterfly's life! And a baby owl was just born on site, and is available for viewing!!!
Discovery Place Kids…this place is located in Huntersville, and is definitely for the younger kids IMHO (10ish and under). It's where kids can pretend to work in many different occupations, from firefighter to boat driver, bank teller to doctor, and everything in between! They have a stage where kids can put on shows, and an art center where they can create their masterpieces! There's also an indoor jungle gym, puppet shows, and science shows.
The reason why we're able to go to these places so much, is because we have a family membership, and it makes it super affordable. A family membership is $200/year, and gets us unlimited admission to all three museums. It also gives us special offers, like half-off for IMAX showings, and discounts at the gift shop and the cafe! And when we had the boys over the summer, Discovery Place was wonderful in not charging us to add them on to our membership!
https://www.discoveryplace.org/membership
Carolina Aviation's Museum…If you have an airplane/aviation lover in your family, you must go to this museum! It also holds the plane from the Miracle on the Hudson, as that plane was destined for Charlotte that day! They also do a scavenger hunt for the kiddos when they get there, and it encourages them to read all of the information plaques throughout the museum. Fun fact: when I was a reporter, I did my FIRST EVER live on-air remote, from this museum, so they have an exhibit dedicated to me as well! KIDDING! You can get a family membership for as little as $75/year, which is a steal!
http://www.carolinasaviation.org/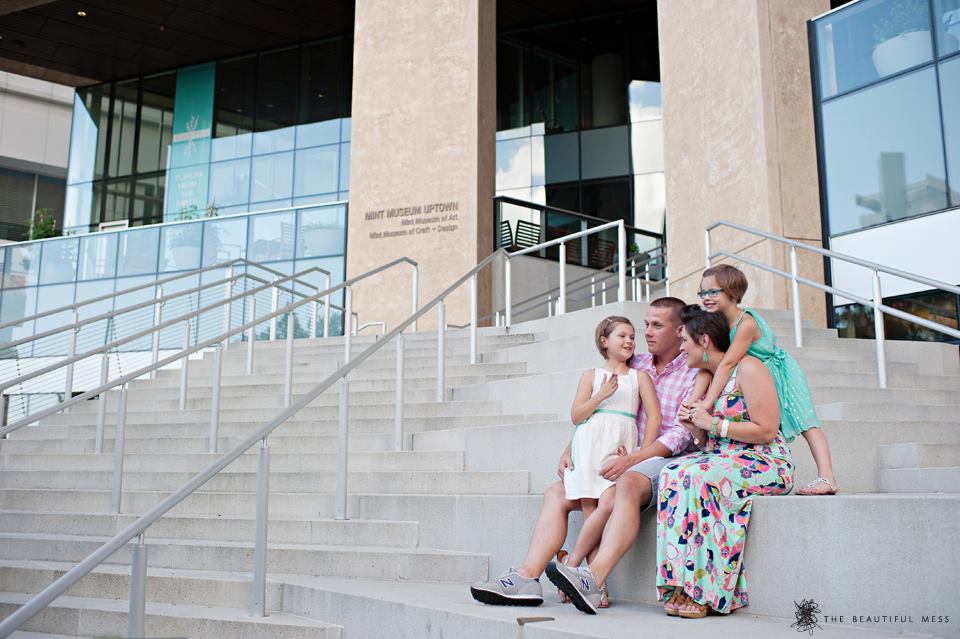 Mint Museum Uptown and Mint Museum Randolph…We like to go to both museums for different reasons! The uptown one is more kid-friendly in my opinion, as there is typically some sort of creative hands-on craft happening at this museum. Joshua and I attended the Kentucky Derby party at the Randolph museum this past year, and it was really fun! The family membership is $80/year, so again, very worth it if you plan on visiting a couple times a year!
Wells Fargo History Museum…this is one of our faves for its simplicity, and because it's free 😉 This museum is overlooked I think because it is so small, but let me tell you, it's so well done! It aims to tell the history of the iconic bank, about gold-mining, and other forms of currency. You can get your picture on a dollar bill, act like a bank teller, sit in a stagecoach, watch a short film, see real pieces of gold, and more! There's also a real Concord stagecoach on display that was made in the mid-1800s!
https://www.wellsfargohistory.com/museums/charlotte/
The Schiele Museum of Natural History…This museum is AWESOME! It's a bit of a drive to Gastonia to go to it, but it's worth it because you can be there all day, or at least a good four hours! They have an outdoor area where you can see animals, old buildings, and go on hikes. They exhibits inside are incredibly well done, and if your kiddo is into dinosaurs, you're in luck, with their INCREDIBLE DinoSafari exhibit! The planetarium is one of our favorite parts, and has a few shows to choose from. I highly recommend it!
Imaginon…Another one of our faves because it's uptown, and because it's also free 🙂 It's a public library, combined with the Children's Theater of Charlotte. We actually just saw a play there with Bella's class called the New Kid! Right now, they're showing a few shows at once, with tickets still available for Honk Jr and Oklahoma. In the library, there's a dedicated space for kids 11 and under, and a teens-only library, called The Loft, which is pretty cool if you ask this nerd 😉 It's for those 12-18 years old, and not only is a great space to study, read, do homework, etc., but there are also 22 computers with Internet access! If you're taking the LYNX light rail, it's located at the very last stop (7th street station), so ride the whole train down, and enjoy the scenery!
https://www.imaginon.org/
https://www.ctcharlotte.org/Online/default.asp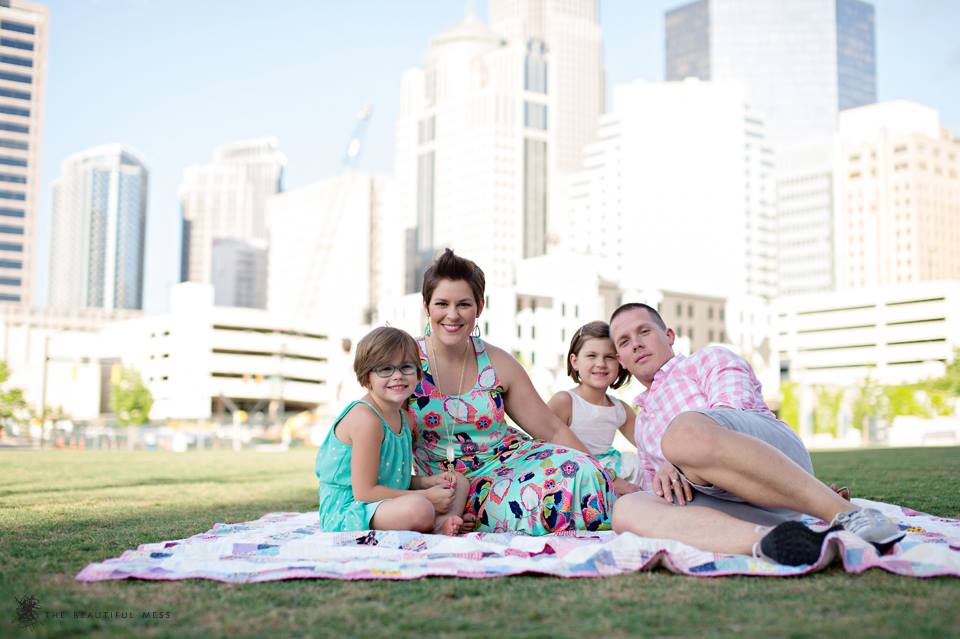 Parks…Charlotte has so many great parks, and because we live in uptown/Dilworth, we have plenty at our fingertips (or at least bike wheels)! We will pack some snacks and drinks, and set out on our adventure. BUT I'll also mention where we go to eat/grab food, if I run out of time to do it myself! We love Romare Bearden (hit up Mellow Mushroom next to it for lunch, red potato pizza please), Freedom Park (eat at Bad Daddy Burgers on the way), The Green (Vapiano is right down the street), Midtown Park (grab some goodies from Trader Joe's next door), First Ward Park (Brixx Pizza is a short walk) and Latta Park (Sunflower Bakery is a few blocks away). We go to other parks around town, depending on who we are meeting up with, but these are our #rideordie locations 🙂
http://charmeck.org/mecklenburg/county/ParkandRec/Parks/Pages/default.aspx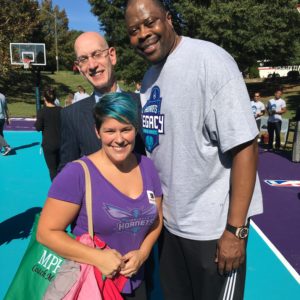 Sports…People who know me well, know that I'm one of the BIGGEST sports fans EVER! I love almost any kind of sport that is out there, whether it's attending them live, watching on TV, and viewing the around the clock coverage of the Olympics or Wimbledon, etc. I can't get enough of the competition, the back stories, the underdogs, and everything else in between. The stud also LOVES sports, so it's no surprise that a large part of our activities center around going to games here in the QC! And yes, I know it can be expensive to attend some of this stuff, but honestly, the memories made are worth it, AND there's often a deal to be had. So make sure to visit the ticket websites of the actual teams, and see if there's a current promotion they're running you can take advantage of! We have the Charlotte Hornets, Carolina Panthers, Charlotte Checkers, Charlotte Knights, UNCC 49ers, Nascar, and Charlotte Independence Soccer just to name a few! And of course, check out our local colleges, like Queens University and/or Davidson, to find some games, at possibly a more affordable price!
http://www.nba.com/hornets/tickets
http://www.panthers.com/tickets/index.html
http://www.gocheckers.com/tickets/miniplans
http://www.charlotte49ers.com/sports/2009/12/18/204859858.aspx
http://ww.charlottemotorspeedway.com/tickets/
http://www.charlotteindependence.com/group-experiences
http://www.milb.com/tickets/singlegame.jsp?sid=t494


PLEASE PIN THIS IMAGE!!!