I don't tend to use the word "perfect" all that much! Perfection is hard to come by, let's be honest. All of the stars have to align, and they sure did a few weekends ago when I stayed at The Dunhill for a little staycation!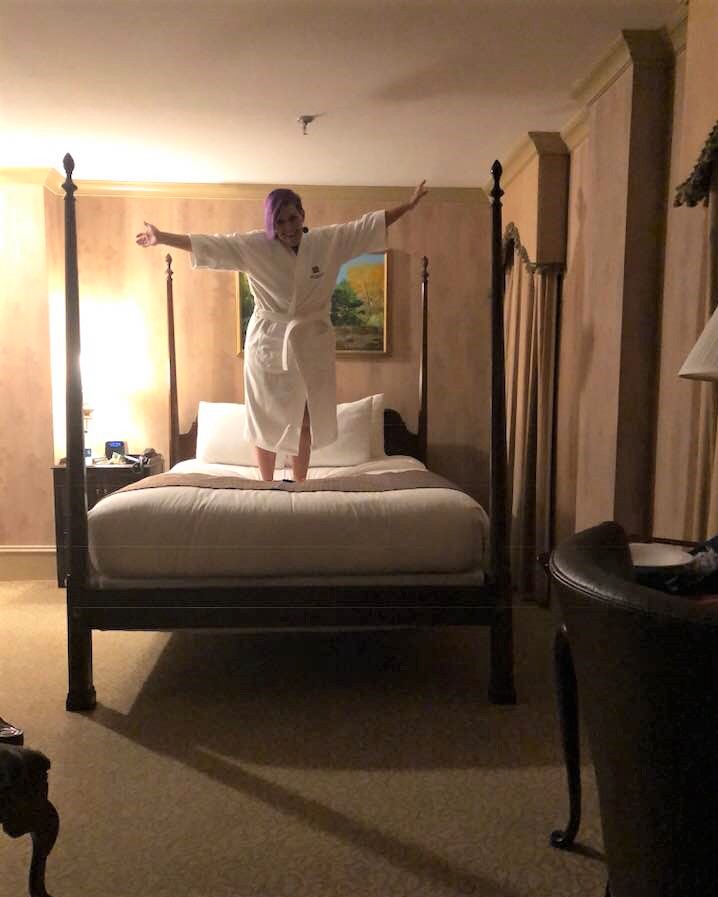 The Dunhill has always been my go-to place to stay in Charlotte when Joshua and I want a little getaway without having to drive anywhere, as we could literally walk to it from our condo! But I knew I wanted some alone time there after the chaos of the last few months (getting our house ready for market and selling it, packing our condo, building the new house, end of the school year, charity/emcee commitments, etc.), and the chaos I knew was to come for the summer (getting guardianship of my brother's four kiddos). So I asked the top-rated historic hotel if I could crash there for the night, and let my peeps know just how great it was!
Luckily for all of us, they said "we have a room!!!"
I strolled in around 5pm on a Friday night and was immediately greeted by the British taxi parked outside and the Union Jack just inside the door…if you know me at all, you know I'm a huge Anglophile so point 1 goes to The Dunhill 😉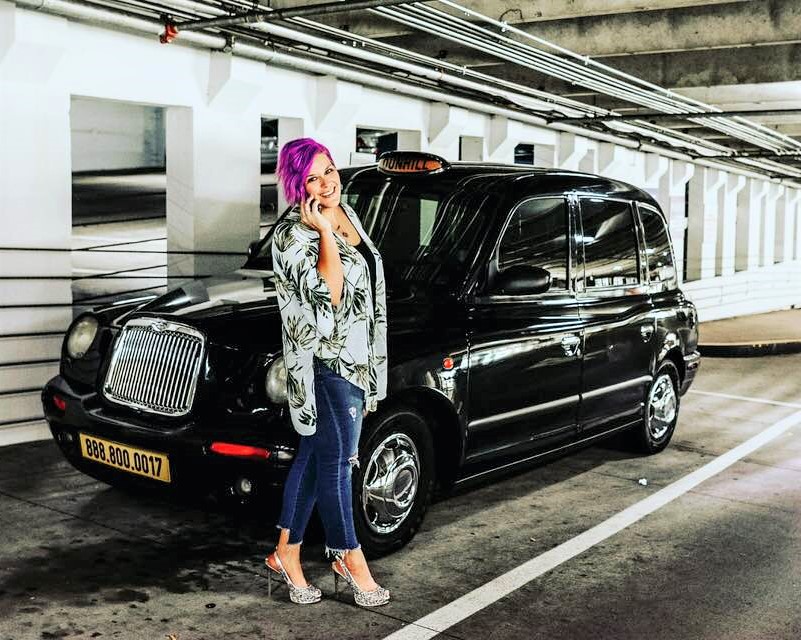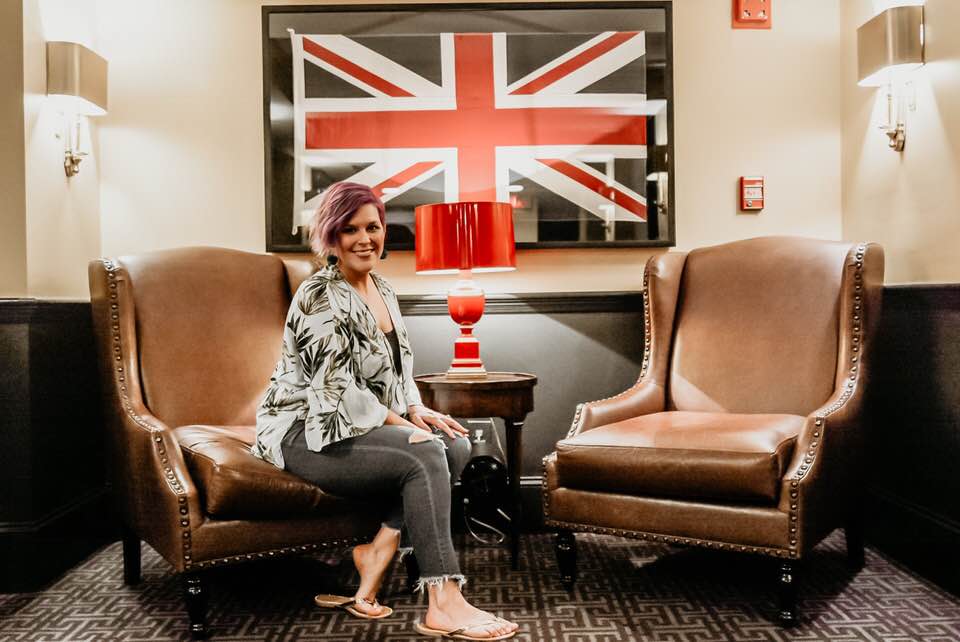 I checked in at the desk and happened to remark how hungry I was and couldn't wait for dinner at The Asbury, which is a crazy amazing restaurant attached to the hotel. I made it up to my room, and was in there no longer than 7 minutes when there was a knock at my door.
And yall, there were warm sticky biscuits delivered by what I can only say was an angel!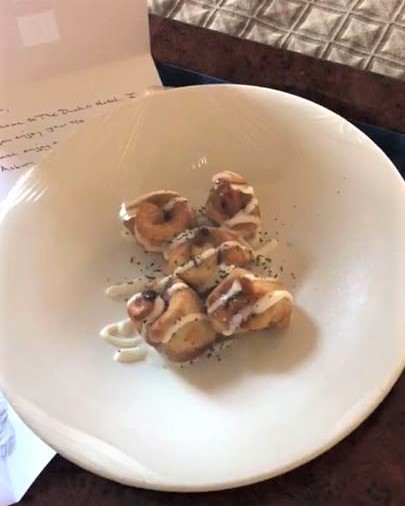 By sticky biscuits, I mean, country ham filled biscuits with a goat cheese icing, topped with tiny chives. And all the people said "AMEN!!!!" I ate these biscuits so fast that I almost choked, but I regained my composure just in time for Miss Patricia to knock on the door to turn down my bed. Now, I have only stayed in one other place that has offered this service and I didn't know what it was the first time, so I refused it, thinking it would cost extra or something! LOL!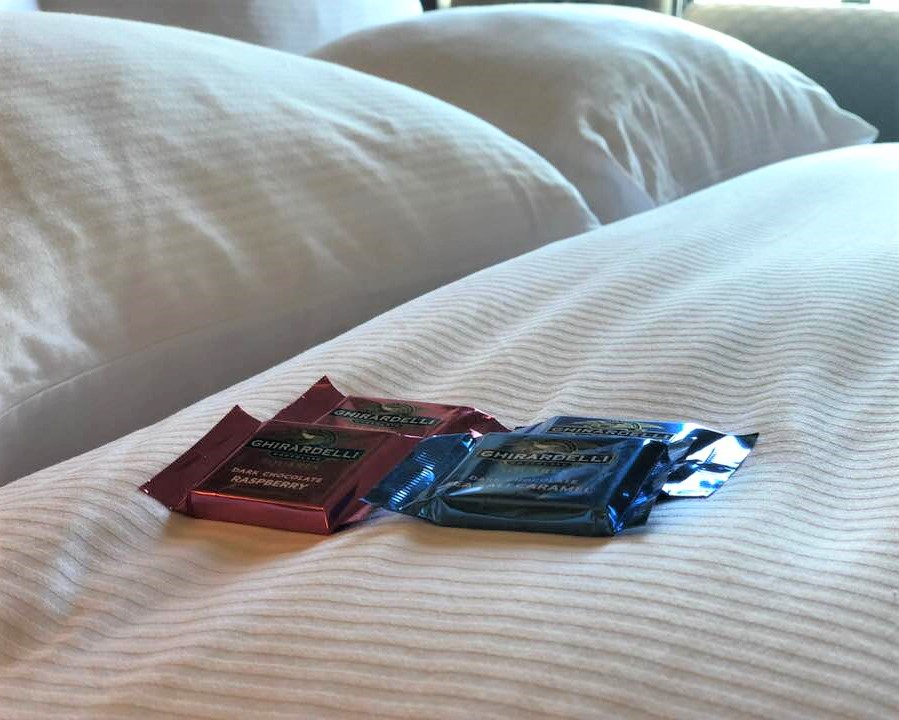 But this time, I was no fool, and not only did she turn the covers down, and fluff my pillows, but she also asked me what kind of chocolate I like and left a myriad of choices for me. At this point, she also asked if I noticed the water in the fridge and to help myself. I told her I saw the water when I was putting my pinot grigio in there and thank you for letting me know it was complimentary. She said, "Oh! Well then you need a proper wine glass Mrs Miller" like I was Dorit from Real Housewives 😉 I told her that I would just use the coffee mug, and she nearly fainted. "No, I'll be right back with the white wine glass!"
Miss Patricia clearly doesn't know how NOT fancy I am, but I took the glass!
I got dressed for dinner and made my way down to the lobby, where I noticed the bar, and figured since I was solo, I'd eat there instead of a table at the restaurant. The bartender, Myke, was super cool, making drinks for the other customers, but also testing out some new ones he was creating for the menu. Myke isn't just a bartender…he is a master at the craft of drinks as a whole…introducing unique flavor combinations and using what's local and tastes delicious at the moment. It was fun to watch him work; it was art!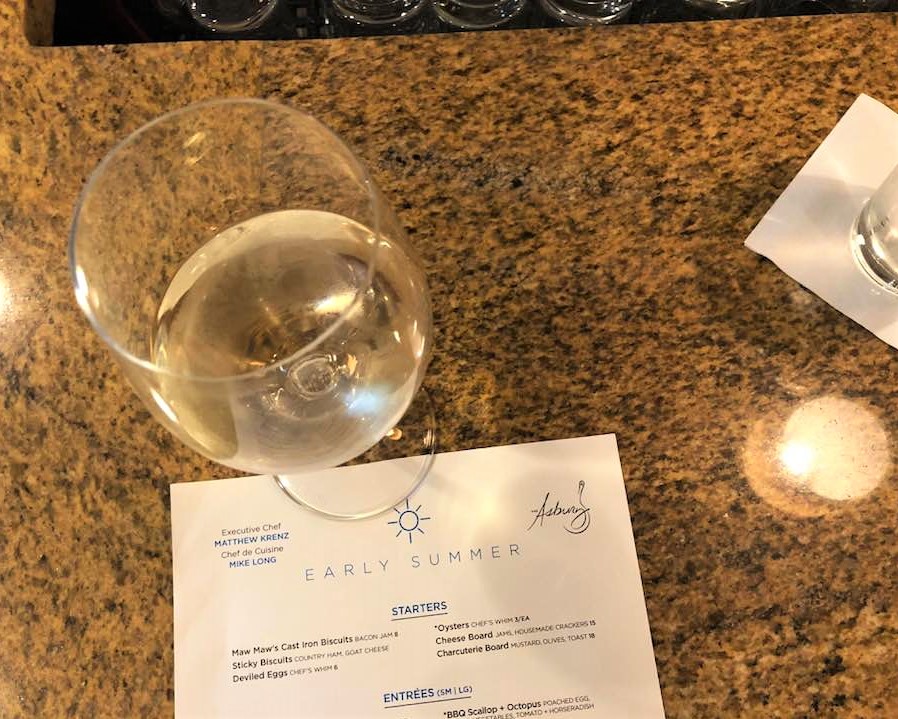 I ordered the trout dish because I'm sucker for seafood, but particularly that fish, AND it had dehydrated olives in the description so I was sold! Yall KNOW how much I love olives by now?! Anyways, the entire dish was as I like to call #stupidgood, as was the cast iron mac and cheese I HAD to order because it had crispy country ham (yes, like the sticky buns)!!! I had two glasses of wine as well, and I sat there for nearly four hours, just chatting with the other peeps at the bar who came and left, and hanging with Myke. If you ever have the blackberry vodka drink there, I helped taste test it 😉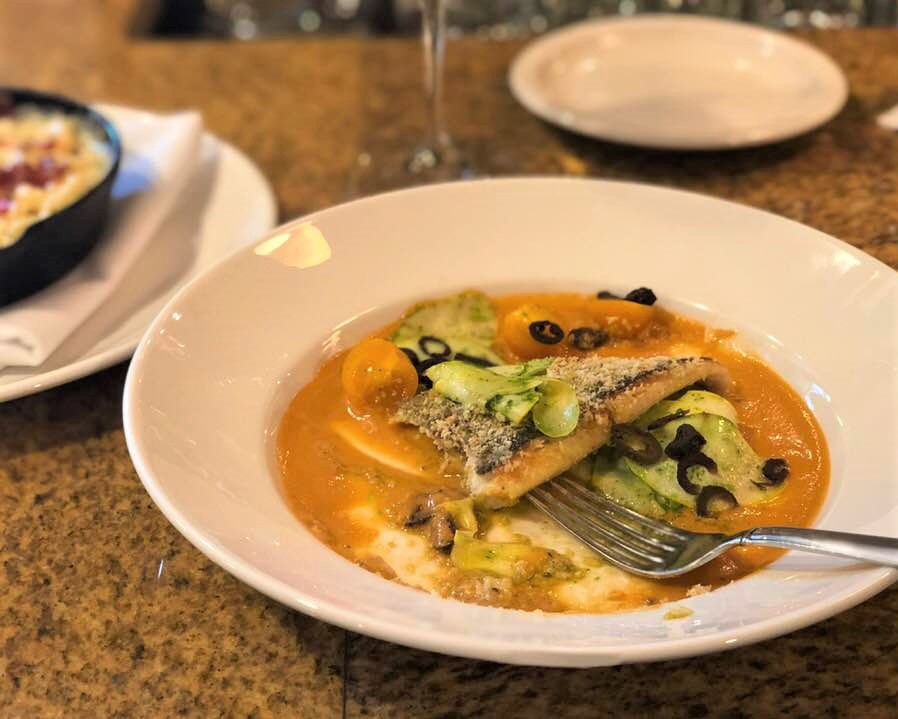 After I had thoroughly stuffed myself, I went back to the room, got in the comfy robe provided to the room, ate a raspberry chocolate Miss Patricia left me, and laid in the middle of the four poster bed and just relaxed! I don't think I even turned on the TV; I just wanted silence. Other people, especially mamas, yall KNOW how much you need to do this, right?! Sometimes we NEED to check out of our lives, even for 18 hours, to be able to recharge and go back to the grind. And I love the grind, I really do, but I also need alone time like whoa.
So my new slogan is "check out of life by checking in to a hotel."
I finally crashed at 1am and slept til 9am!!! EIGHT STRAIGHT HOURS OF UNINTERRUPTED SLEEP. That's what a staycation will do for you. Even if you never leave the room, and stay in that bed, you are still doing it right. You actually may be doing it more right than I did! LOL! And yall know what I did next? I went back down to The Asbury and got more of those sticky biscuits they delivered to my room the night before!!! Yes I sure did, and I don't regret it for a second! I couldn't stop thinking about them!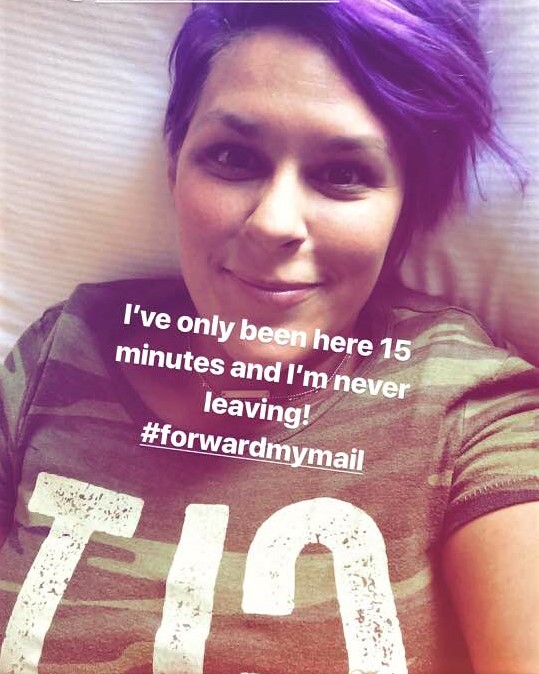 And then it was time to come back to my room because I had a big photoshoot to prep for! That's right yall! You didn't think I was going to get that gorgeous room all to myself and NOT turn it into a full blown photo sesh, right?! Okay, so here's the deal. A few months ago, I was wracking my brain about what to get Joshua for his 40th birthday (that was July 17th), and it came to me…pictures! Of me. Just for him, if you catch my drift 😉 So I hired the amazing Lauren Villa with L. Villa Photos, who specializes in boudoir photography, and now I know why. She simply makes you feel sexy and empowered, and was quick to remind me that even though these were technically a gift for Joshua, they would ultimately end up being a gift to myself just as much, if not more.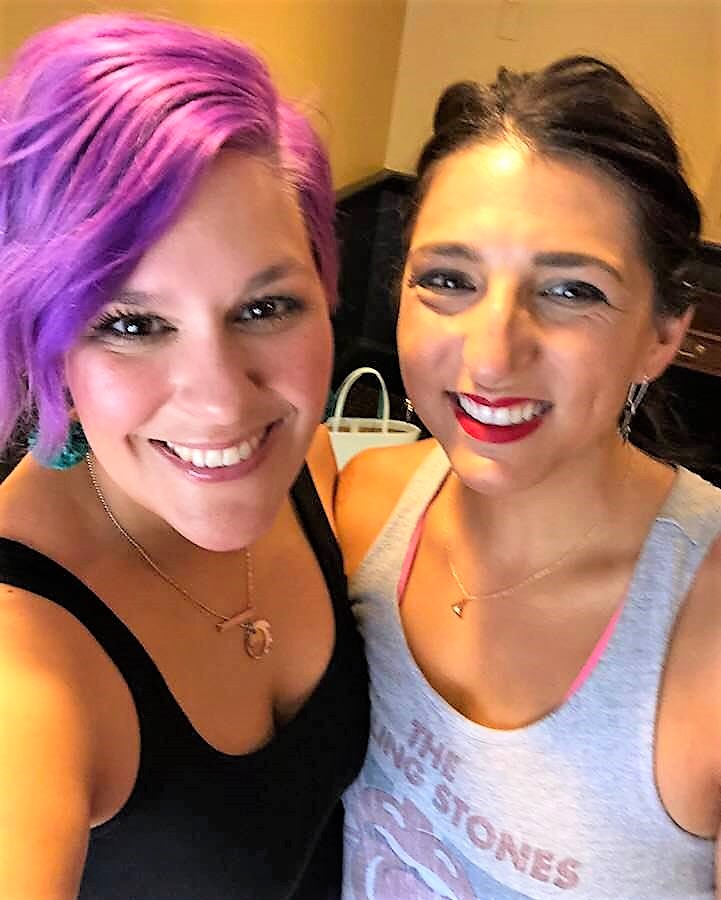 And although I'll show my girlfriends/sister the pictures, I'm only going to post a few here that don't show much because at the end of the day, these were for my stud, and the Internet is a very big place LOL! But let's just say, I WENT FOR IT…in every way! And Lauren was right; I needed these pictures just as much as I wanted to do them for his birthday present 🙂 I have had a VERY negative image of my body for a long time, but I'm okay with myself right now because I can at least start to see what he sees (and always has in me).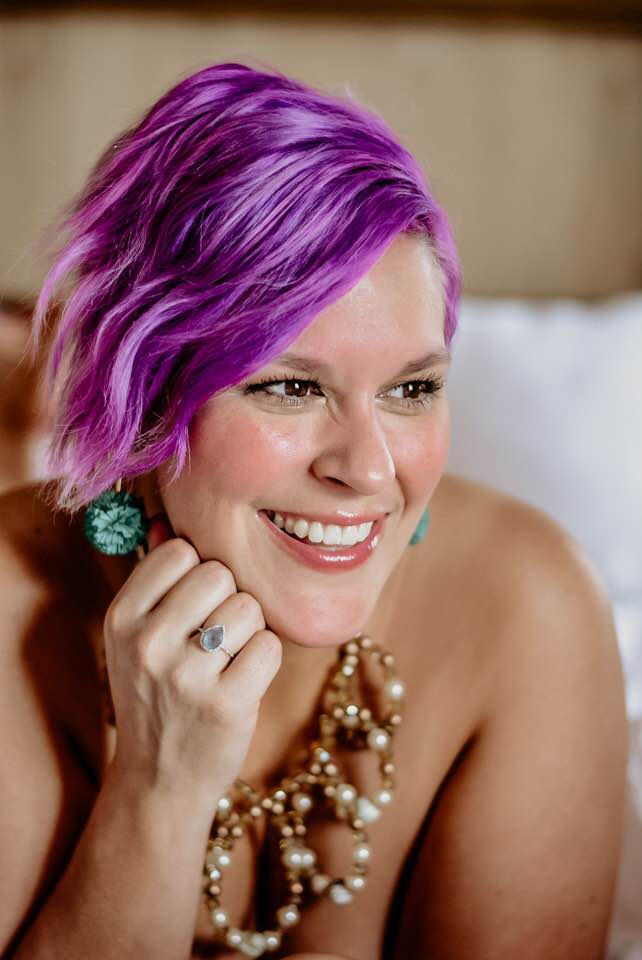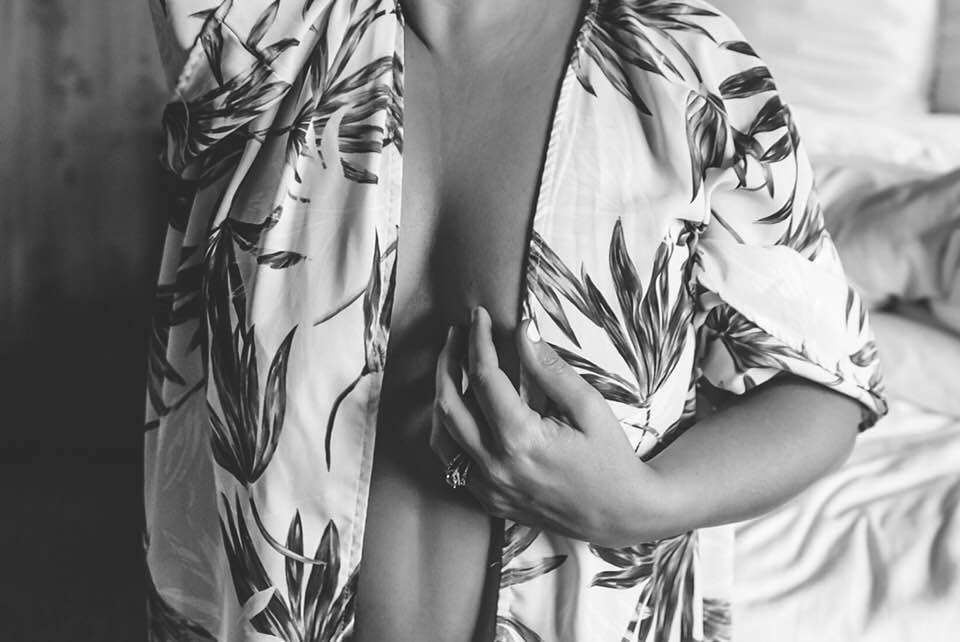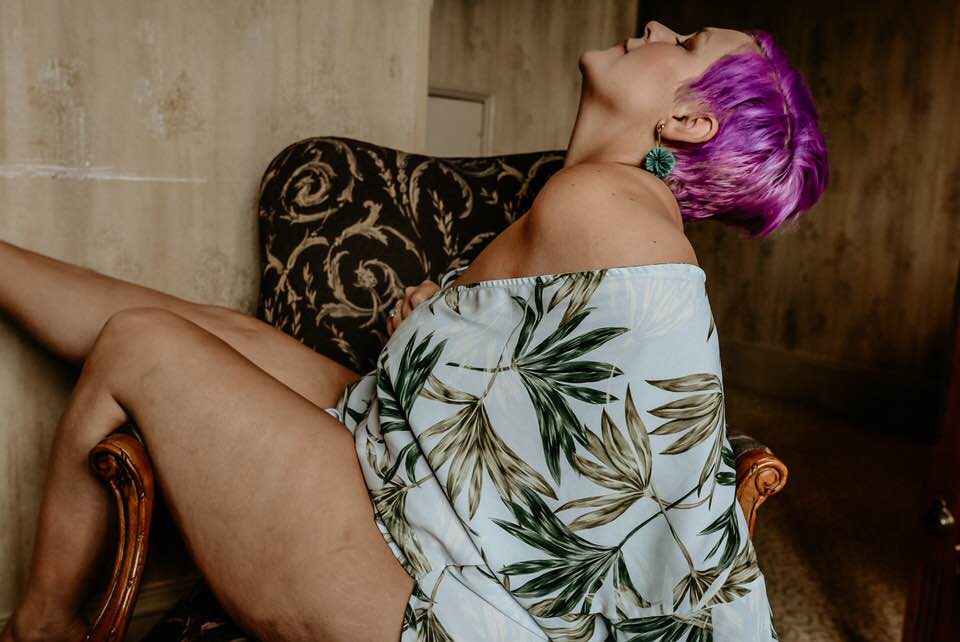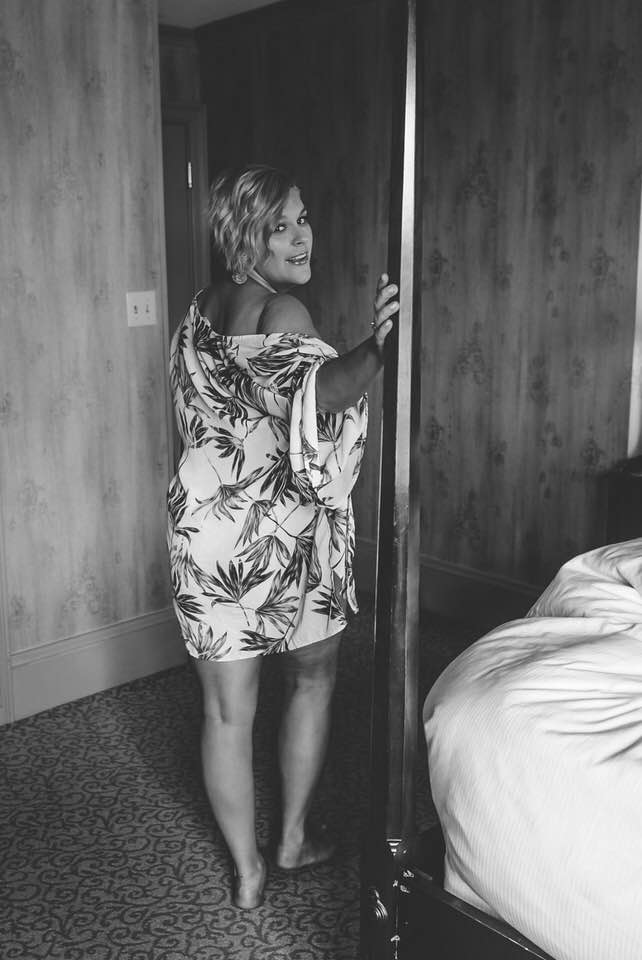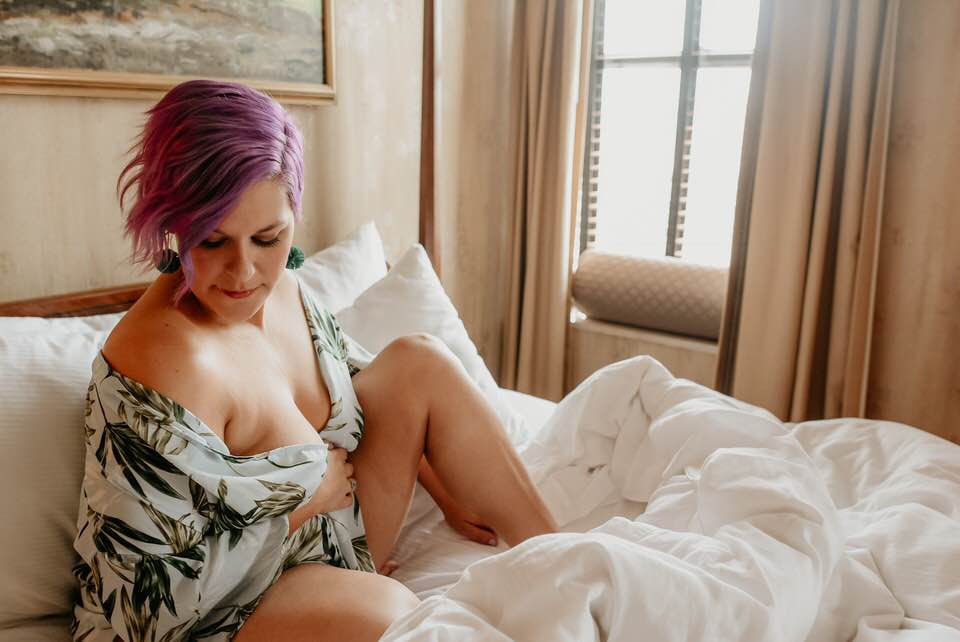 The Dunhill was the PERFECT backdrop, not only for those photos, but Lauren shot some quick head shots for me too, WITH my clothes on #thankyouverymuch 🙂 Side note: BRIDES, these rooms are beautiful to get ready in, and every room has a window so natural light FTW! I gave Joshua the album of pictures that Lauren put together in beautiful packaging on his 40th and he was blown away! When I told him it was during my time at the hotel, he was like, "you're good babe!" 😉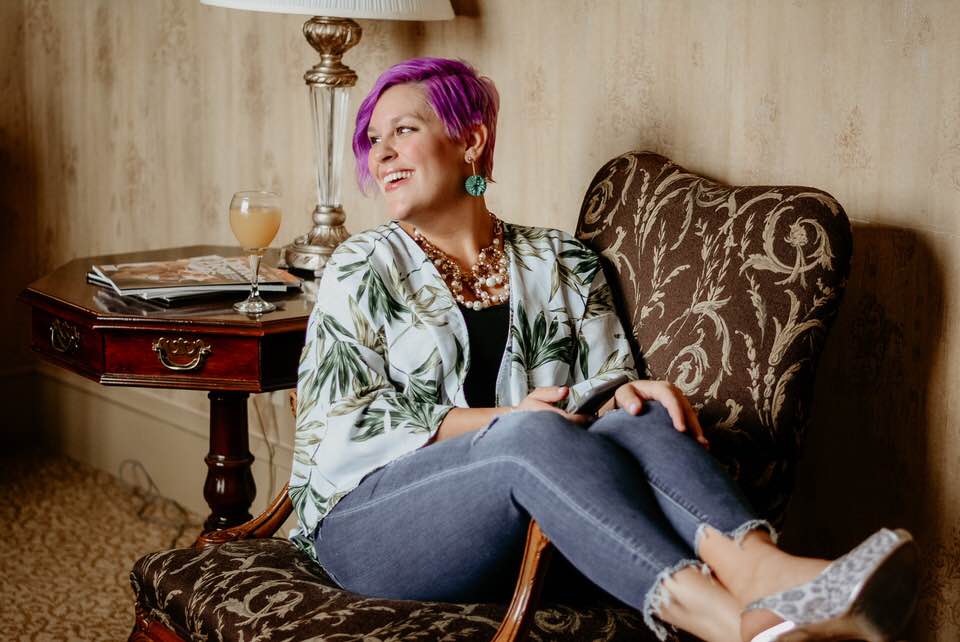 Needless to say, I got a lot accomplished during my way-too-short staycation at The Dunhill, but never fear, I'll be back! I can't go too long without those sticky biscuits in my life, or Miss Patricia spoiling me. People, listen to me. Even if you can't get to The Dunhill (because you don't live close by), you deserve time away, to be alone with your thoughts. To eat a hot meal from a menu that doesn't have a kids section. To sleep in a bed, without expectations of you from anyone…I'm looking at the spouse AND the kids here! To watch whatever show you want to on the TV, and to take the longest and hottest shower or bath you want! To have other people ask what they can do for you, instead of the the other way around.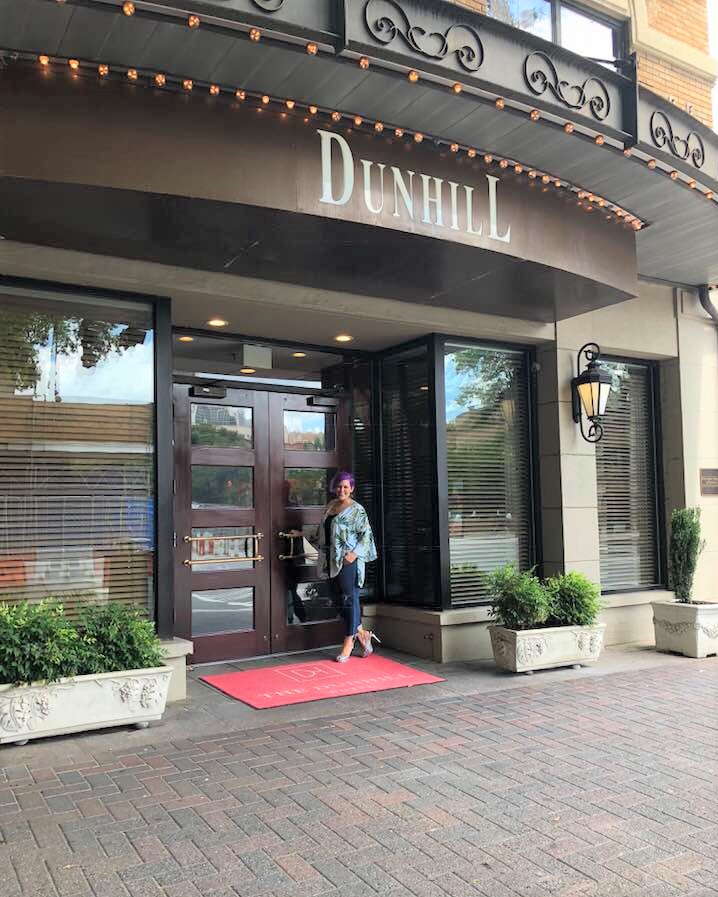 Men, if you are reading this. I promise you this is what your wife wants (or at least 95% of your wives want), even if she doesn't know she needs it. Even if she doesn't verbalize it. Even if she doesn't ask for it. Book the room, tell her to pack, kiss her goodbye and say "see you tomorrow" (or "in a few days" if you want to be a rockstar)! She will come back happier than when she left, I guarantee it! And guess what, it doesn't have to be her birthday or special occasion. It can be when you notice she needs it most, and it would probably mean more if it was "just because you deserve it." Or hell ladies, just book it for yourself like I did!
So again, let's repeat it…check out of your life, even briefly, and check in to a hotel for a staycation! Thank me later 😉