Are you looking for a simple, and cute, St. Patrick's Day treat?!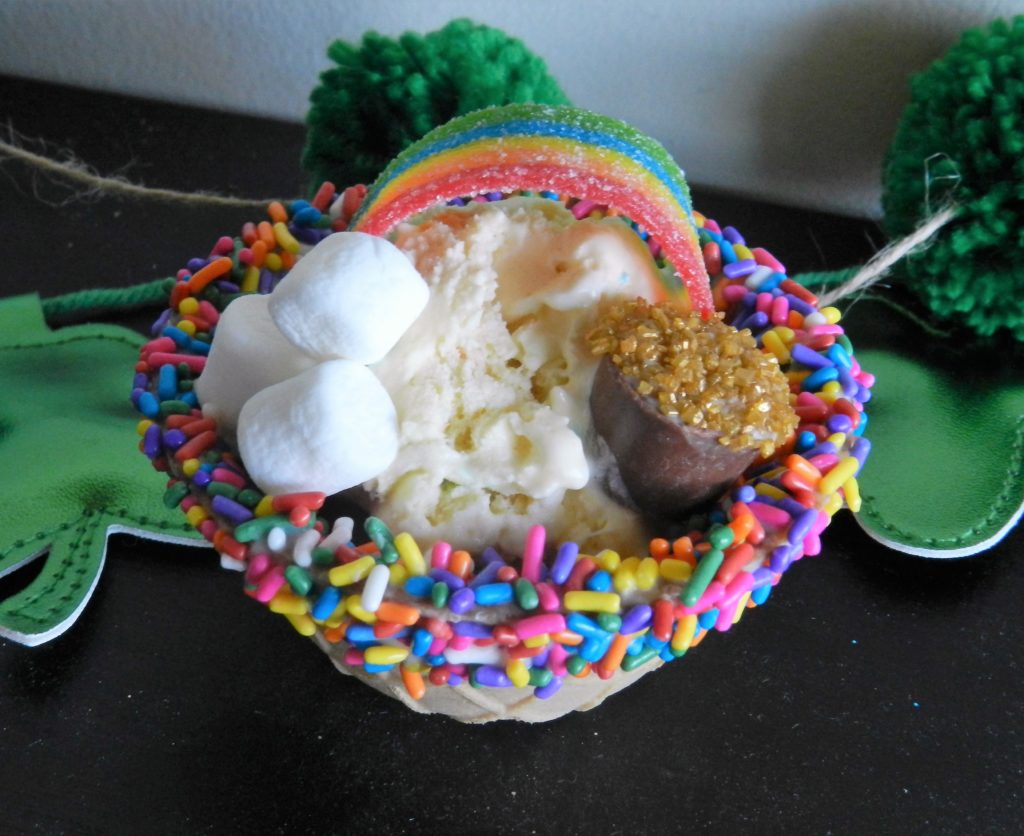 Thank you for all of the great feedback about the chocolate-covered pretzel shamrocks! If you missed them, here's the LINK! I am baker even shared them on her page!!!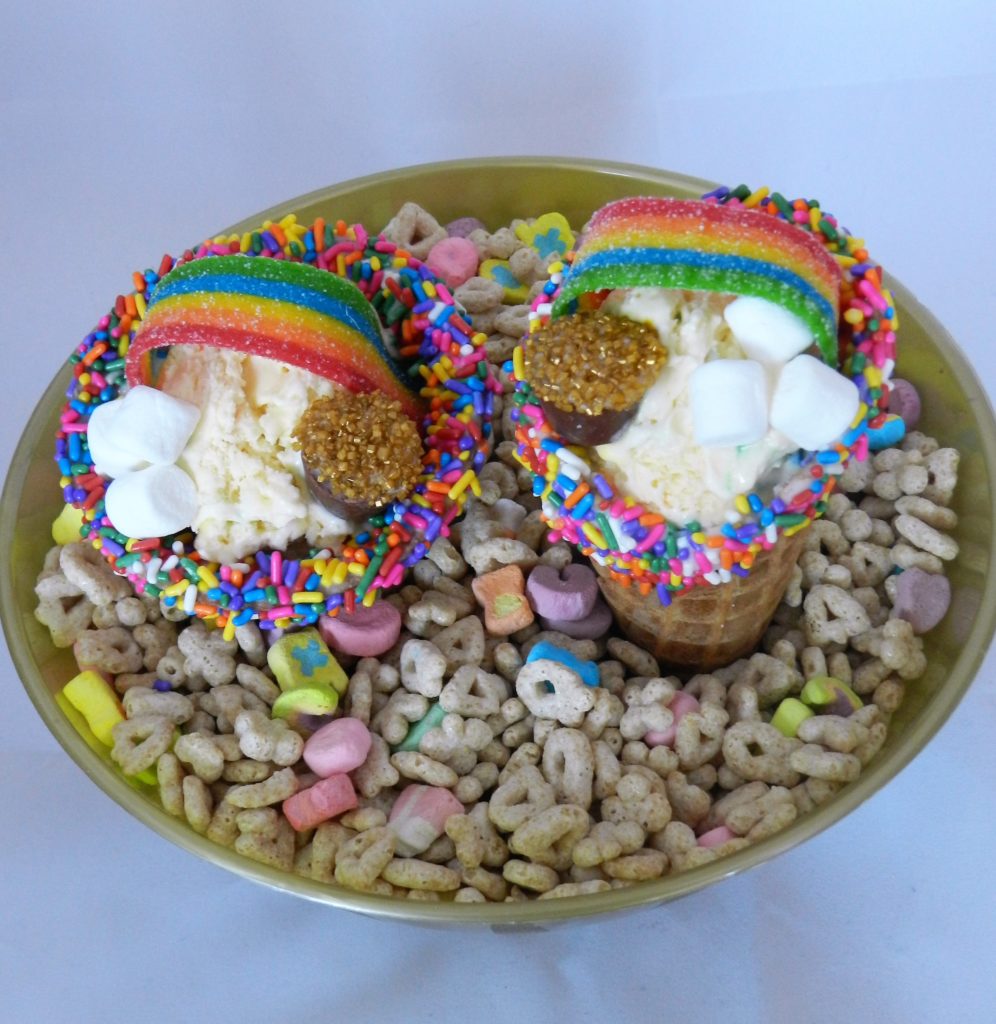 But since today is St. Patrick's Day, I wanted to give yall an even EASIER treat to make, and you can find everything needed from one store…Walmart or any grocery store! And even though we're having a cold snap right now, I personally LOVE ice cream year-round, so I'm not discriminating against the weather 😉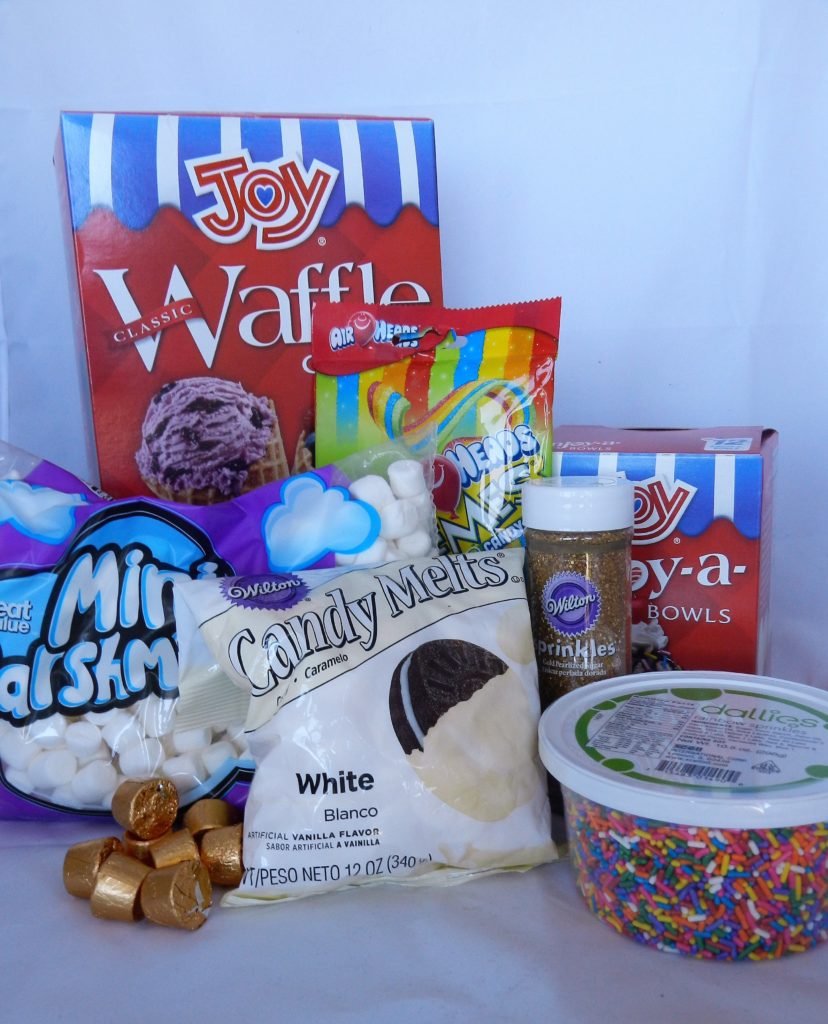 Here's what you'll need:
~Ice Cream…any flavor will do, but I love a green one (mint chocolate chip) or a rainbow one (cake batter)
~Waffle Cones…traditional or bowl shape
~White Chocolate candy melts (I use Wilton)
~Rainbow Sprinkles
~Gold sugar sprinkles
~Rolos
~Rainbow sour strips
~Mini marshmallows
~Lucky charms and a large bowl for display!
Here's the video to show you exactly how to do it! And it's less than two minutes…SO EASY!
The green-hued mint chocolate chip ice cream is what I wanted (the one I bought looked green on the outside container picture, but was white on the inside?!)…luckily I bought a cake batter one too, and the rainbow sprinkles looked cute enough. If you can find a cotton candy blue ice cream, that would also look great IMHO!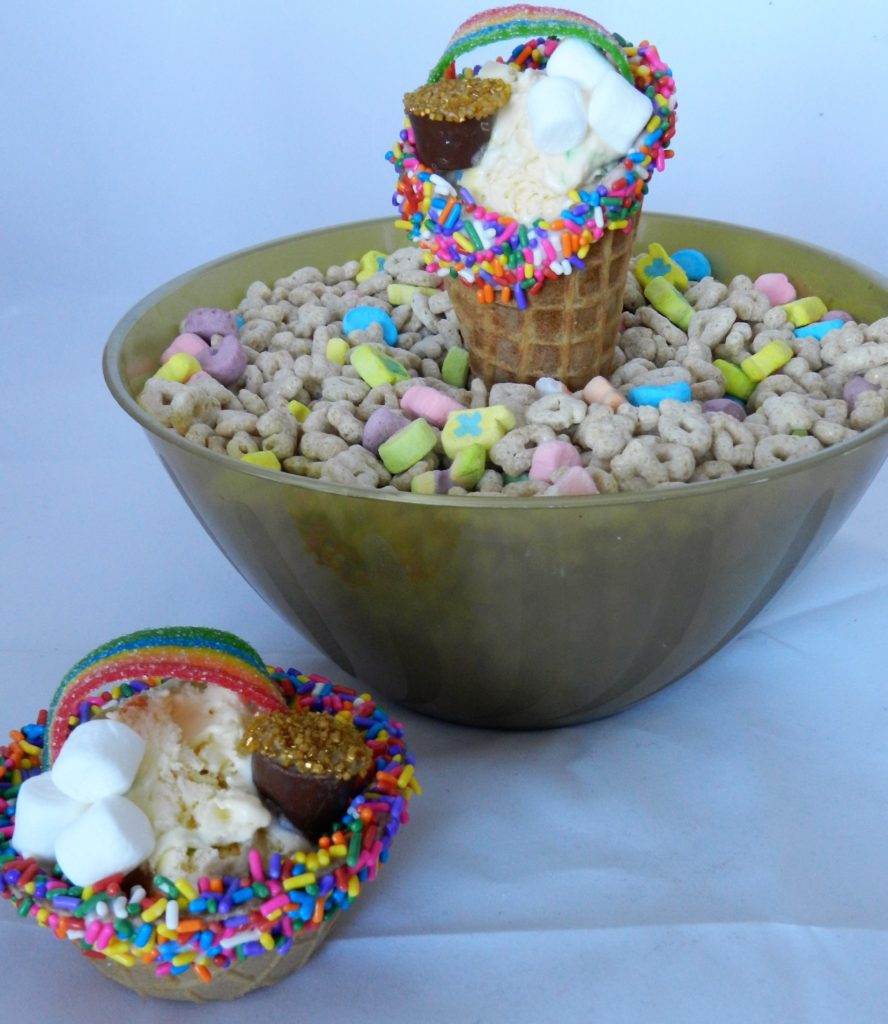 As always, if you make these, post a pic, and tag me, #MirandainClt, so I can see your creations!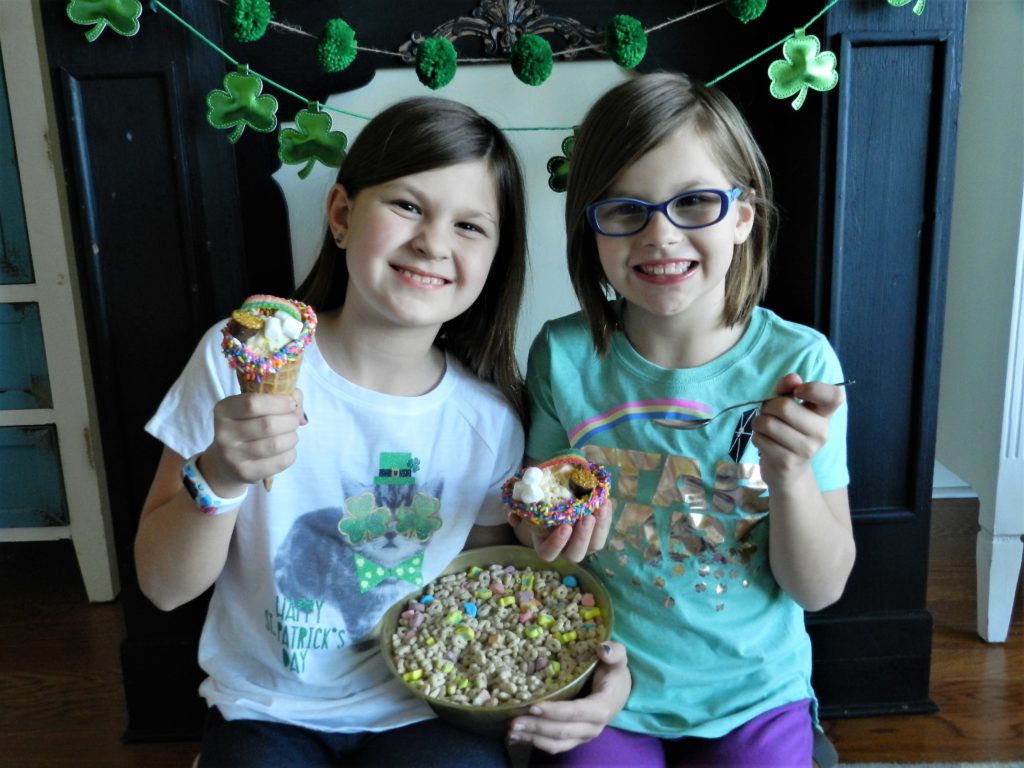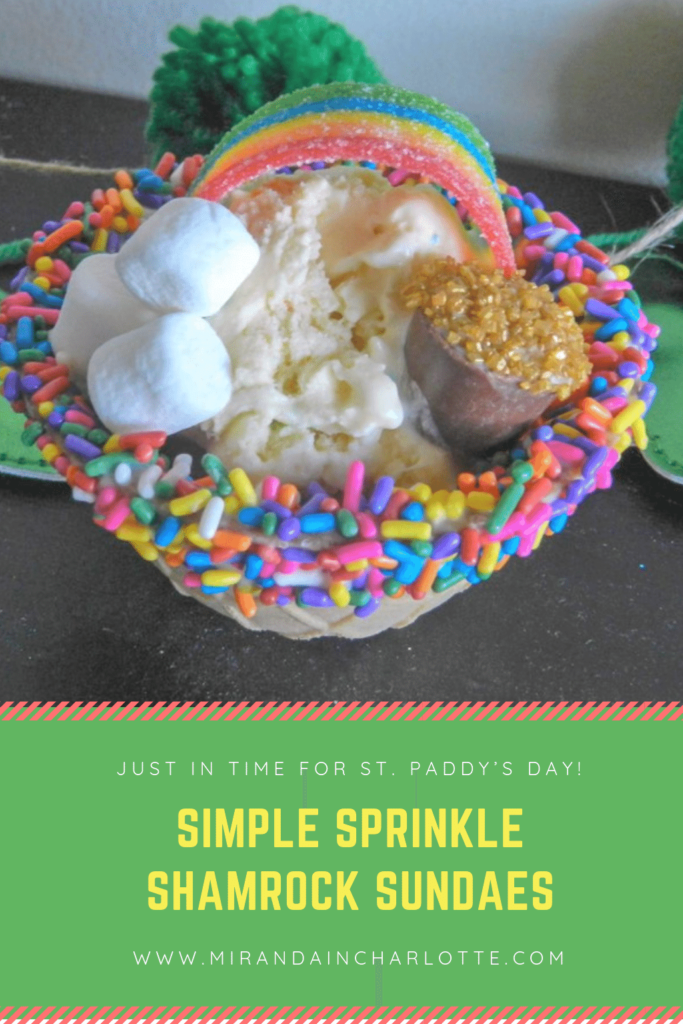 HAPPY ST PADDY'S DAY!!!