All pictures by The Beautiful Mess Photography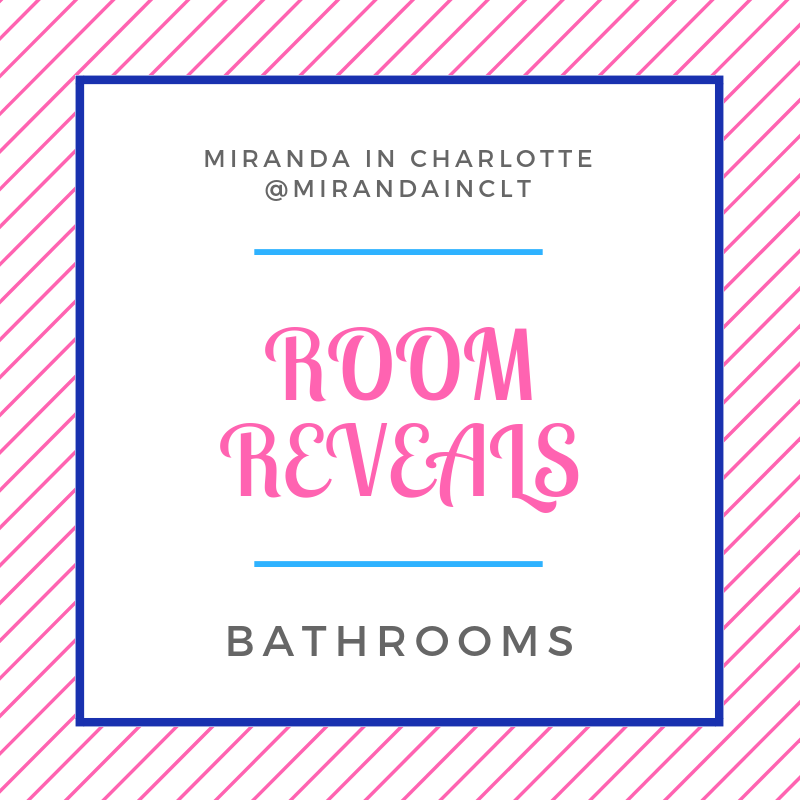 Well. Let's just start by saying I'm only slightly terrified to share everything else I did to the house with the public…maybe that's why it's taken me so long to type this one up?! See, I didn't realize I'd break the internet with my first Room Reveal. Read it HERE first.
And maybe "break the internet" is a stretch, but Lort almighty, I certainly didn't know SO MANY PEOPLE would comment on my master bath.
No, it wasn't the gorgeous tiling I designed for the shower.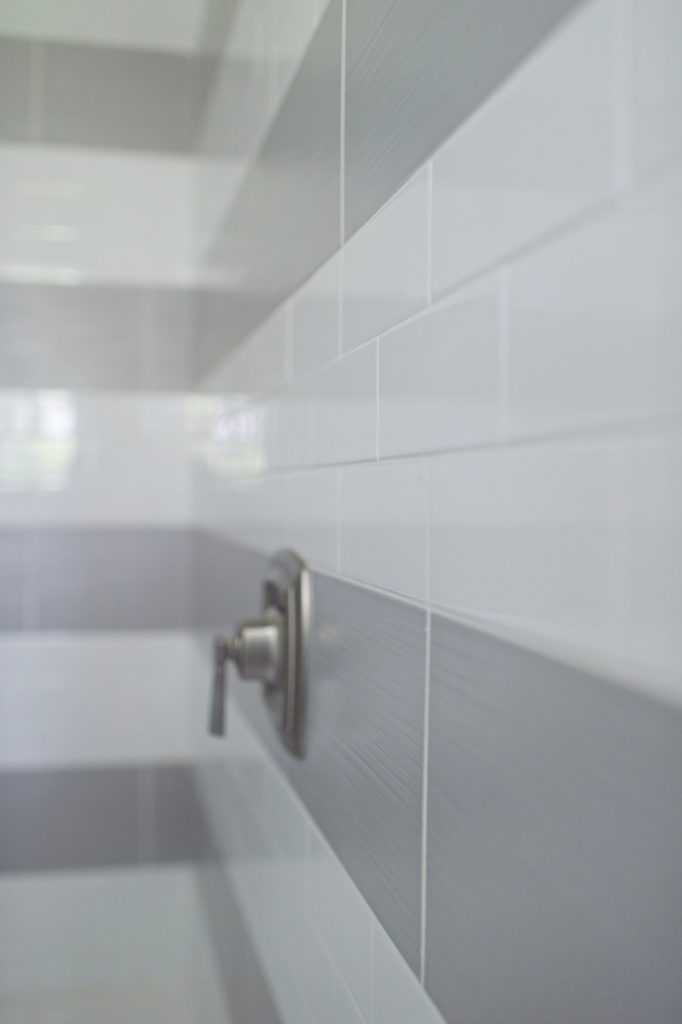 Or the beautiful hardware I painstakingly spent too much time picking out.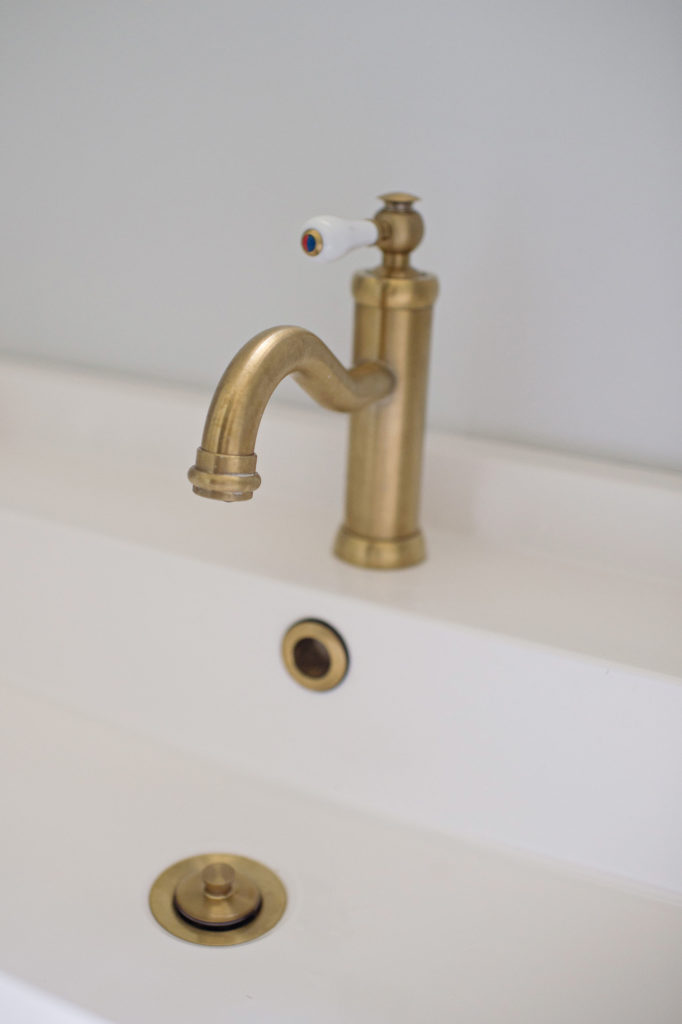 For sure it wasn't the stunning natural light that comes in, shining on my naked body while I shower. 😉 Wow, that escalated quickly!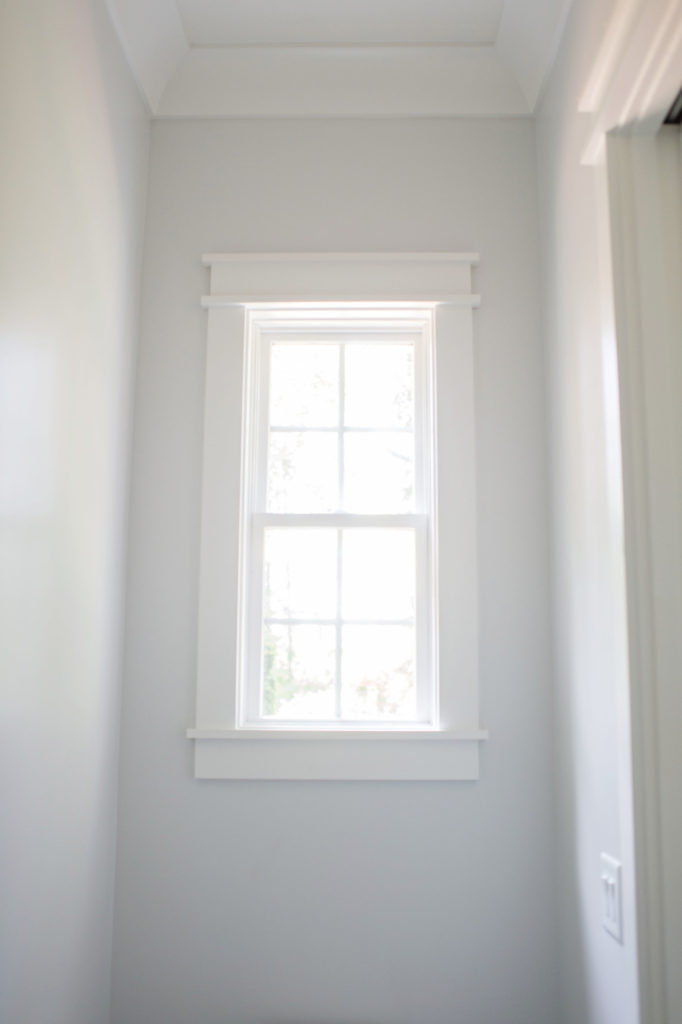 I digress.
It was this. This one picture that people were literally asking me to TAKE DOWN because it was "triggering" their anxiety/OCD/making them uncomfortable. People were asking "HOW DO YOU LIVE LIKE THIS?!!!" Saying very dramatic statements like, "I could never handle this!" I was told I should "fix" this "issue" because it could affect our resale value, and that people would consider not buying our house because of this! Or my favorite, a friend who said "we aren't camping; this isn't the outdoors!" LOL!
Now, I should mention, some of these comments came from friends who I'm sure meant well, but still stand firm in their opinions on this matter. Much like I stand firm in the opinion that they're insane for being so unreasonable! KIDDING 😉
So what is it you ask? What caused this extreme reaction?! What had me defending my design prowess until I couldn't see straight?!
THIS PICTURE RIGHT HERE:
Are you confused? Yeah, I was too! So I mentioned on my InstaStory one day that until a friend (who I love and even guest blogged for me on a post you can find HERE) commented about the faucet not being directly under the mirror, I hadn't really noticed it! The thing is, we bought our house plan online and the only thing we could really tell from it, was that it was 3 bedrooms, 2 1/2 baths, the basic room layout, and square footage (1670). We didn't know any of the details until we pressed BUY, and then we got the VERY detailed plans, and saw what we were dealing with. These plans had every little thing on them, from having a pot filler in the kitchen, to a barn door in the living room (which I said "nah" to), and YEP, a trough sink in the master bathroom with a window above it!
We could've altered the plans, but every alteration costs money and needs approval, and if we were going to start doing all of that, we might as well have just hired an architect from the get go. And to be 100% honest, we just didn't see anything that was so egregious that would've warranted revisions. And even if I did want two vanities/sinks in there (so the window was in the middle), the plumbing had already been done for a center pipe/trough sink from the very beginning of the building process. There was no way I was going to spend more money to change it. Then we thought about doing one LONG counter, wall to wall, but that still wouldn't have changed the center plumbing. No matter what, the faucet was going to be underneath the window. That's when I started looking for long mirrors to go on each side of it, and for the perfect sink and faucet! We keep most of our toiletries in the top drawers, left for me and right for Joshua, and he shaves with an electric razor in the car 🙂
Neither of us need to see our teeth in order to brush them because we know where our mouths are 😉 And bonus, the mirrors don't get messy from splashing or toothpaste splatters! I am able to get super close to my mirror, if I actually choose to do my makeup in there instead of my car 😉 I can blow dry my hair in front of my mirror without issue, simply by stepping one foot to the left, and I don't need the faucet to do my hair. I don't wash my face ever, and if I did, it would be in the shower. But even if I did it in the sink, I wouldn't need a mirror because I can feel my face, and my eyes would be closed anyway. Basically, we aren't struggling with our bathroom designed like this.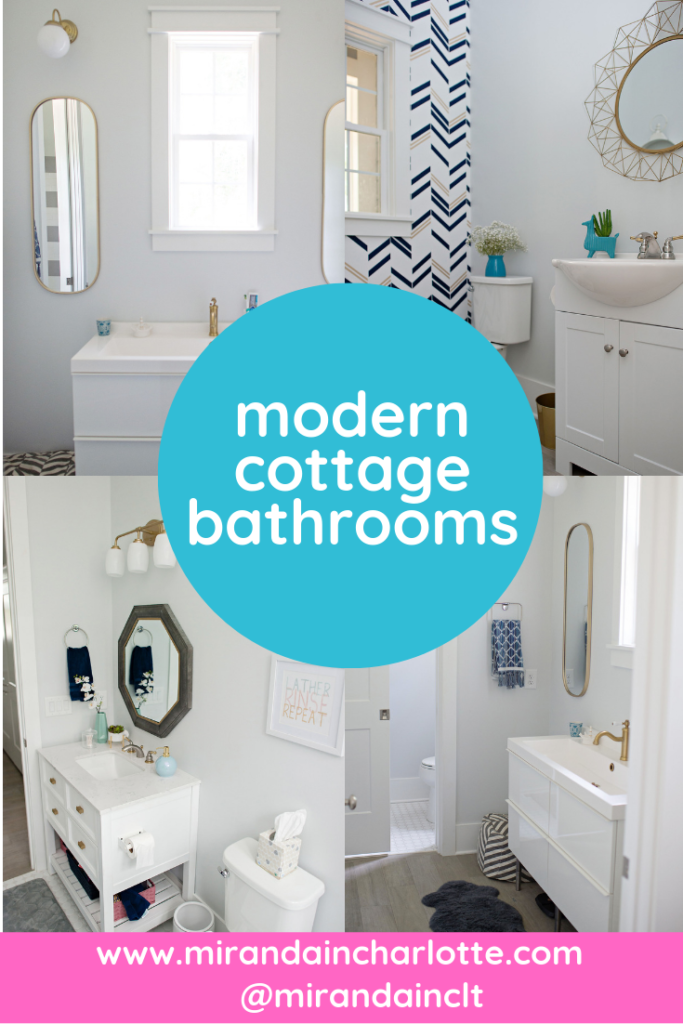 But based on about a third of the comments I received, I apparently sent people into a tizzy! I'm still not sure what it boils down to, but I think I'm the kind of person who rarely looks at myself in the mirror. There are days when the first time I ever look at myself is in the afternoon and it's in my phone because I'm about to record something ridiculous during "carpool confessions" on insta-stories. Or I'll catch my refection in my computer screen and wonder 'what the hell happened?!' I'm also a person who doesn't view stepping a foot to the left to use my mirror as an inconvenience, even if for some reason I need water at the same time…I just reach!!! And when I'm brushing my teeth, it's nice to look outside! Sure, I have to stand on my tiptoes, but I can see the birds in the trees, and if I time it right, the sunrise is outside of that window!
Anyway, THAT'S what I now affectionately call #mirrorgate and if you'd like to see that insta-story highlight bubble, click HERE! Now that you've heard all of that, you can see why I'm a little nervous to post about my other bathrooms! But for those who were triggered last time, never fear, the mirrors ARE above the faucets in both of them!!! It is safe to look 😉 So let's get dive in, starting with the upstairs bathroom, which is in between the girls' bedrooms.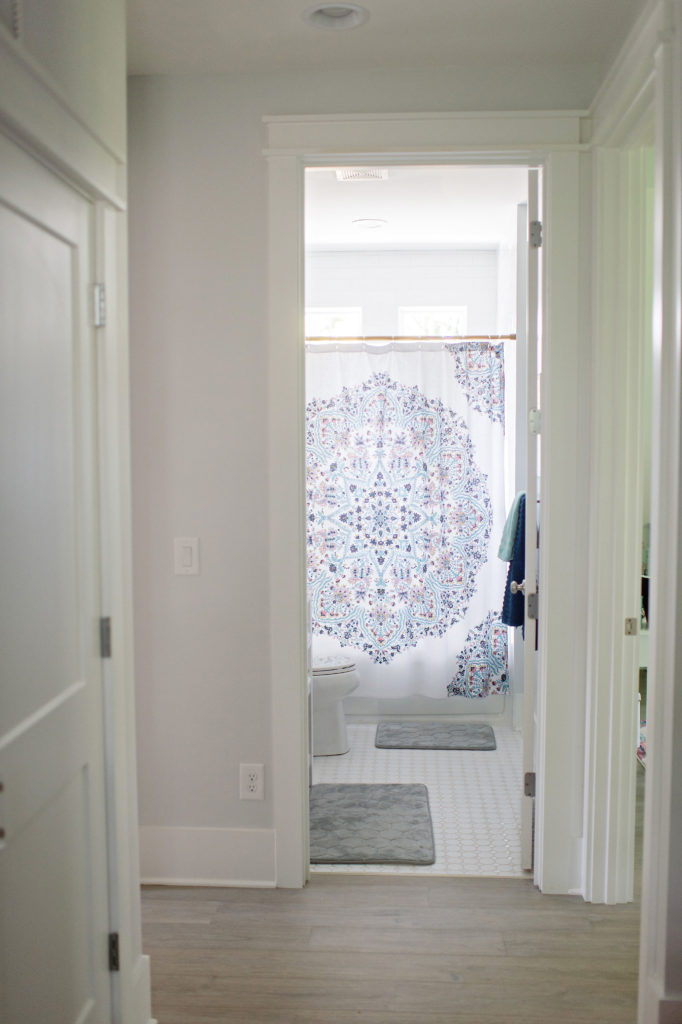 It's a full bath, and the right size for them. They never get ready at the same time, since their schools start 1 1/2 hours apart, so we didn't find it imperative for them to have separate sinks, and the plumbing was for one faucet (there's a theme here) 😉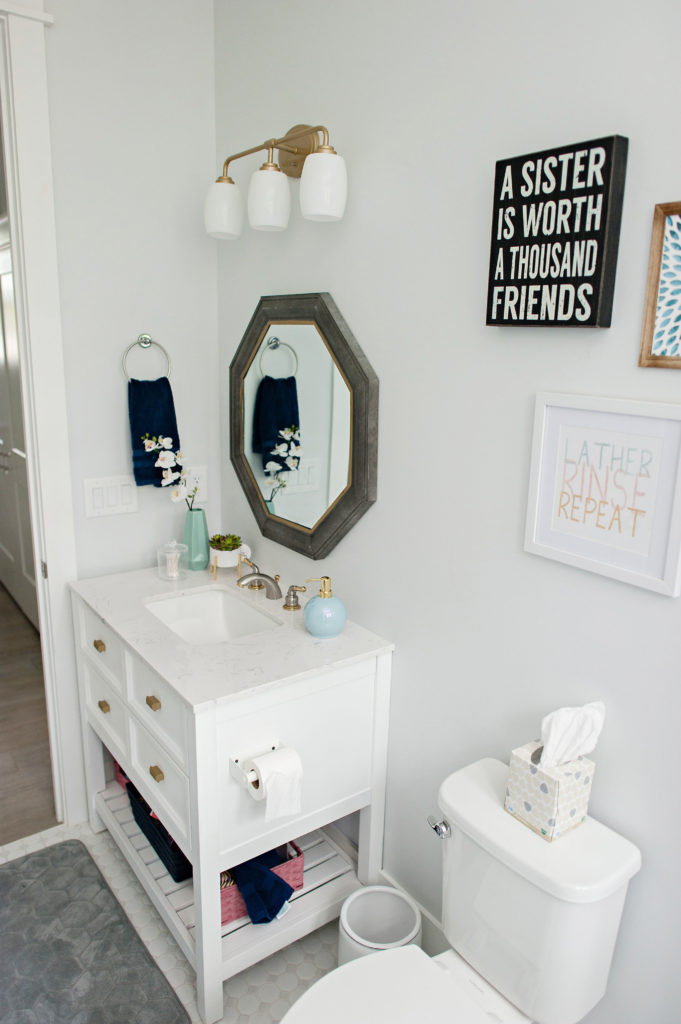 I searched high and low for an antique vanity that I could convert into a sink, but never found one I loved that was in my size AND in my budget. I got this one at Lowes, and although I don't love the counter top, the minis did, so I went with it! I spray painted the knobs on it gold, instead of silver to match the light (that I spray painted) from IKEA! The faucet is from Amazon, and the stuff on the counter top is from all over, TJ Maxx, Burlington Coat Factory, Marshalls, etc.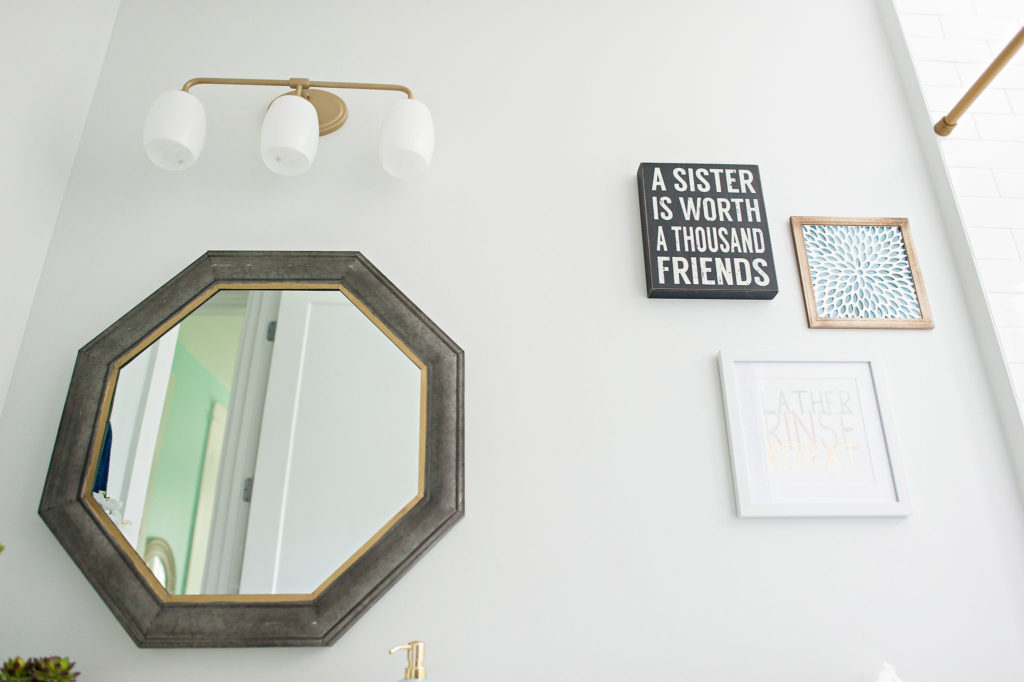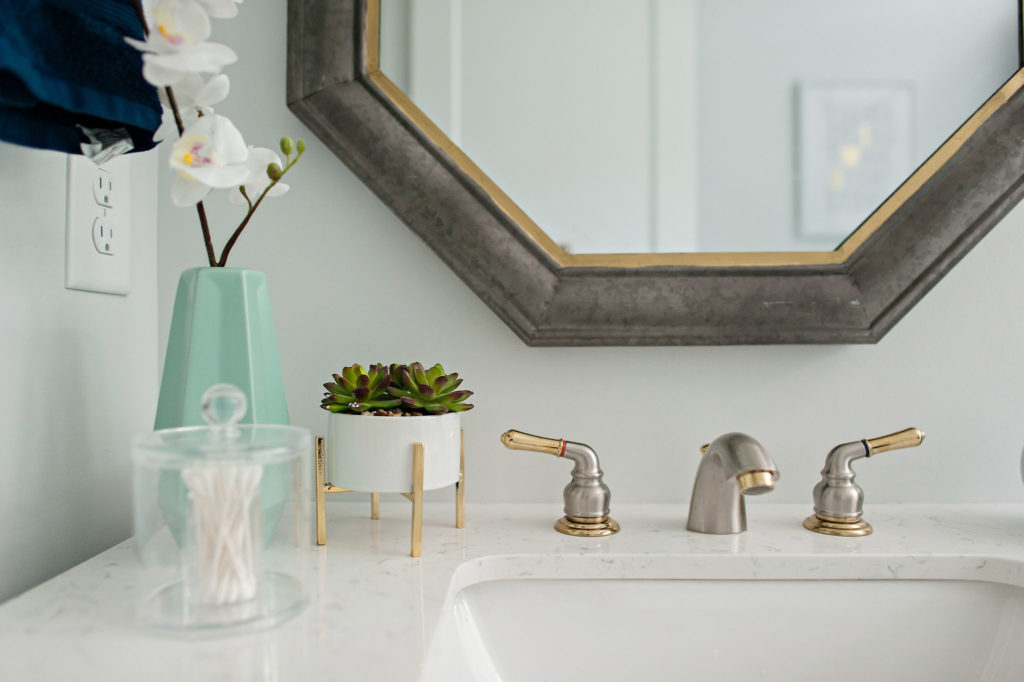 The mirror is one of my favorite things in the house and came from At Home (which is where almost every mirror in our house is from…check out their selection, yall)! The signs hanging on the wall are from Target dollar spot, Hobby Lobby, etc., and the towels are from Olde Time Pottery, as are the bath mats.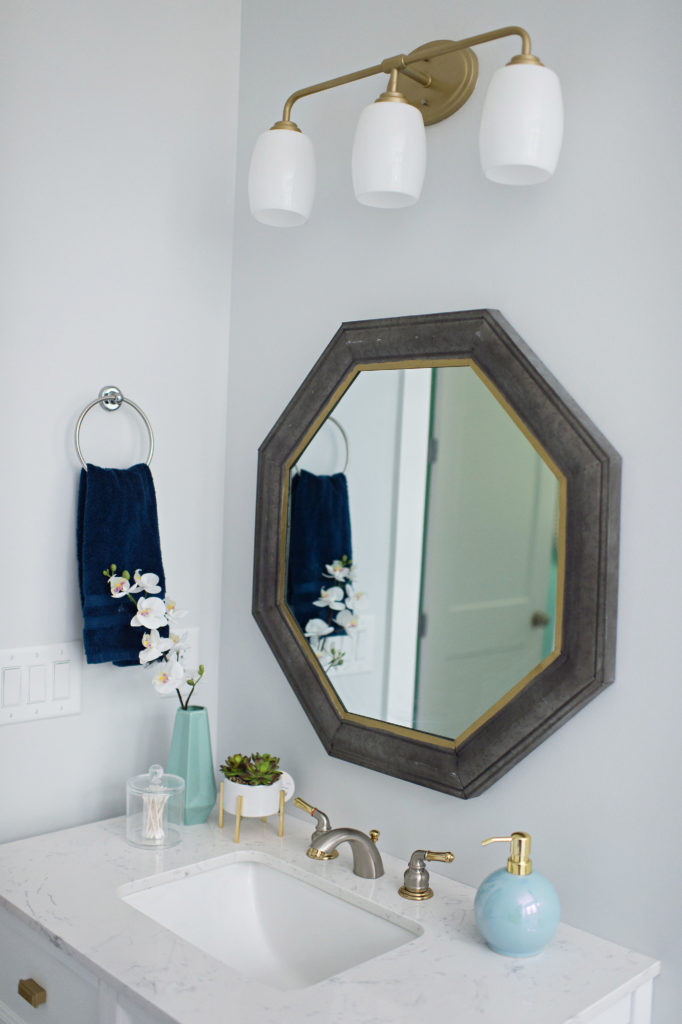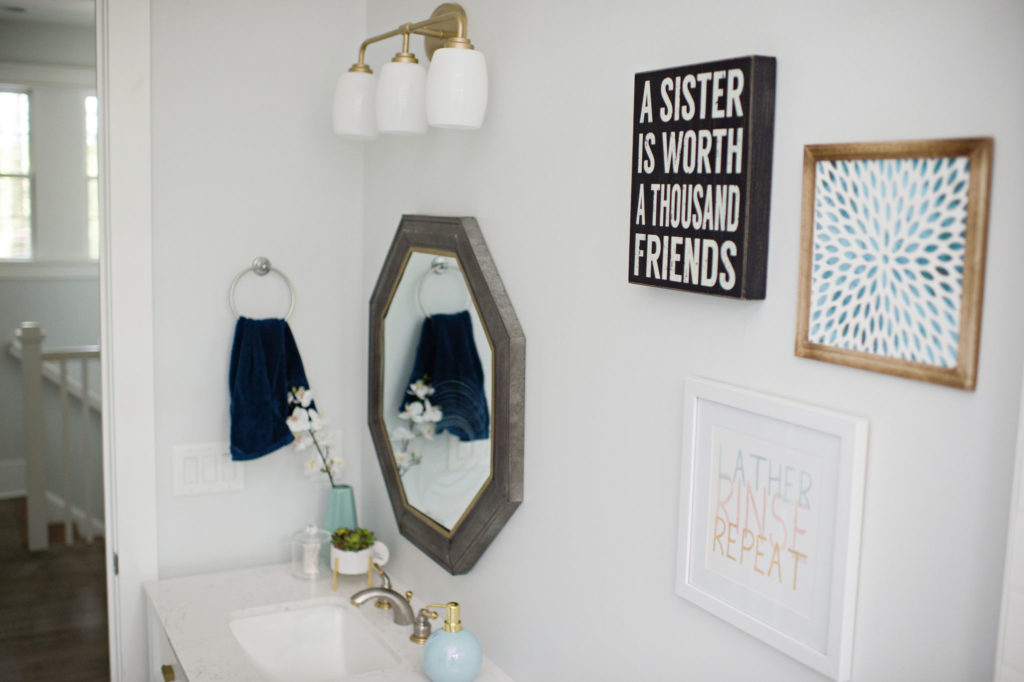 The shower curtain is from Marshalls, and I love that it's boho girly, which will grow with them as they continue to mature! The gold shower rod is Amazon, and all of the subway tile inside of the tub and shower area, as well as the octagon tile floor, is from The Tile Shop (ask for Julie)! The closest dupe I could find for the shower head, faucet, and knob set is from Amazon. All towel holders are from IKEA!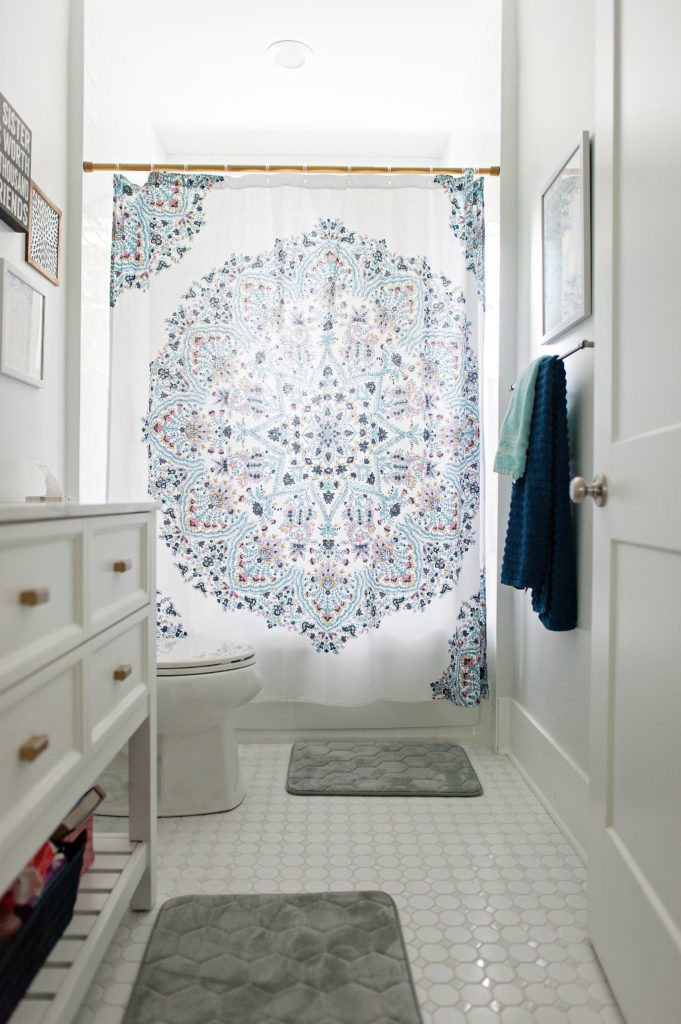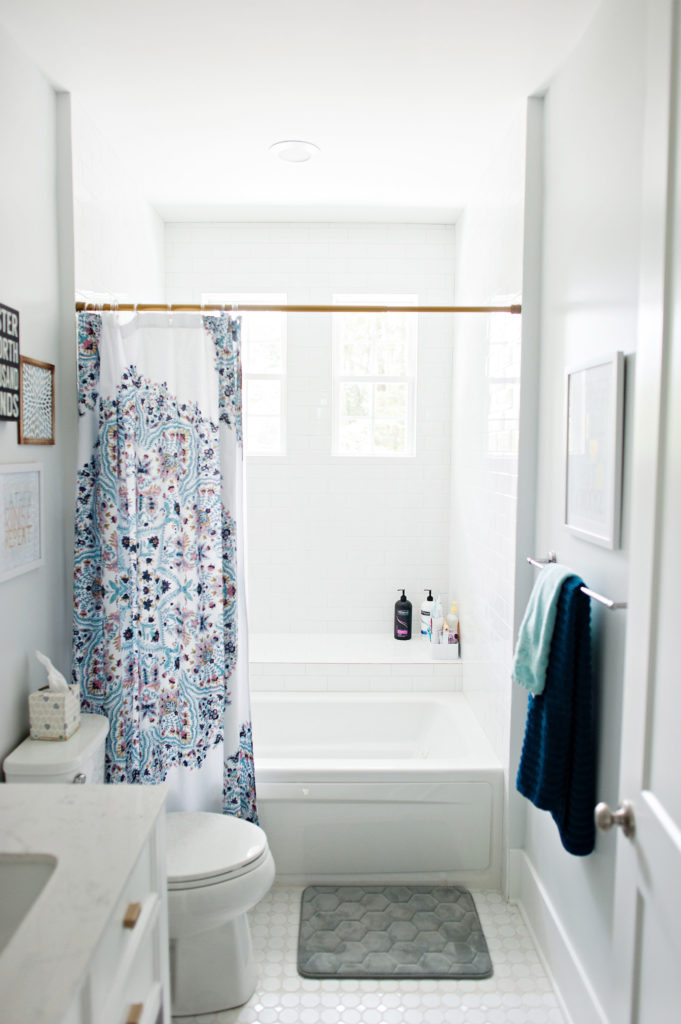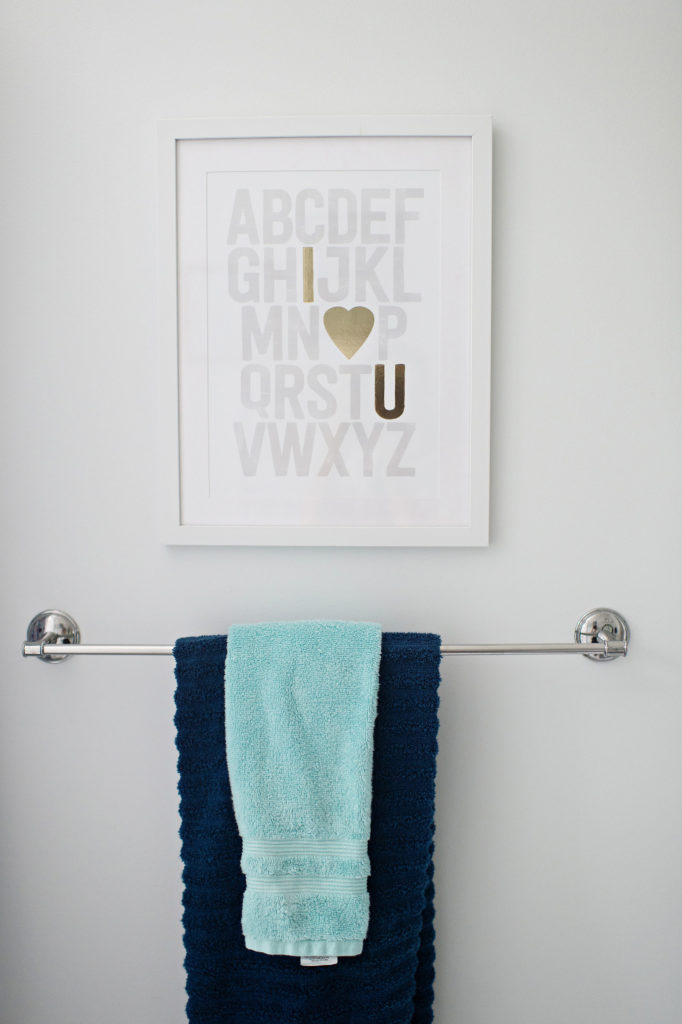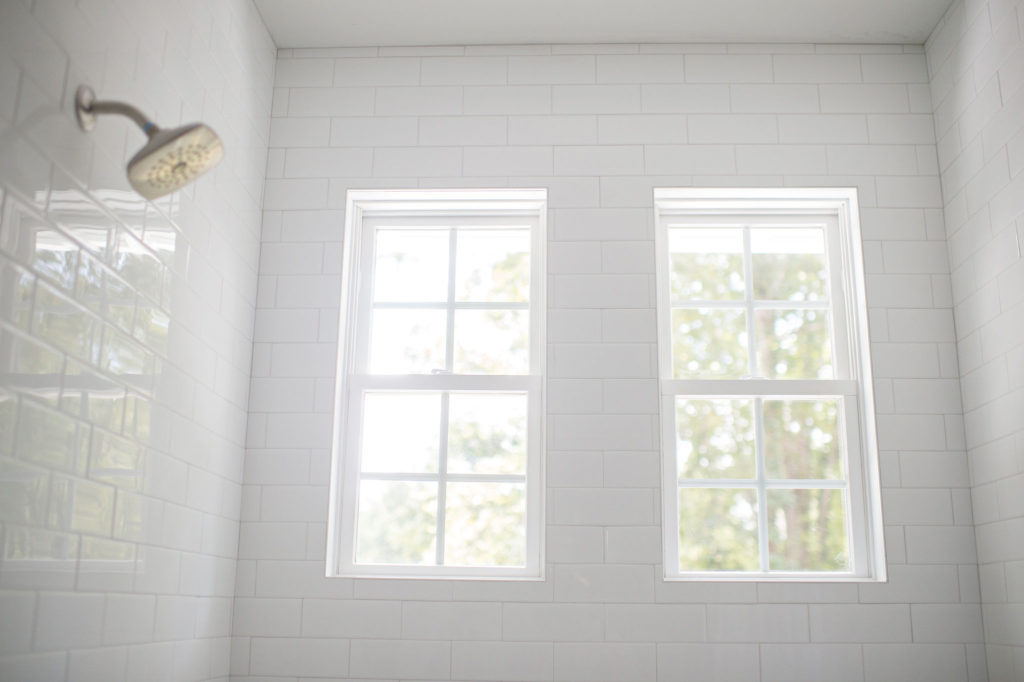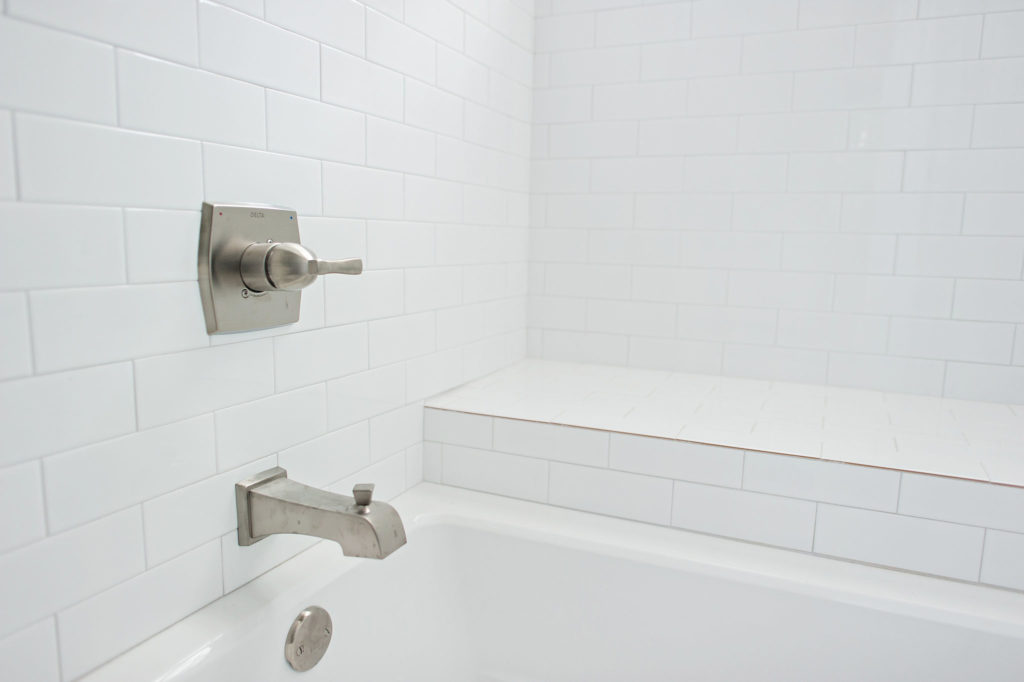 Since this also doubles as our guest bath, I have lots of little baskets from At Home underneath the sink, that hold toiletries people may have forgotten, extra washcloths, and medicines they may need. I store extra toilet paper, towels, and cleaners down there too!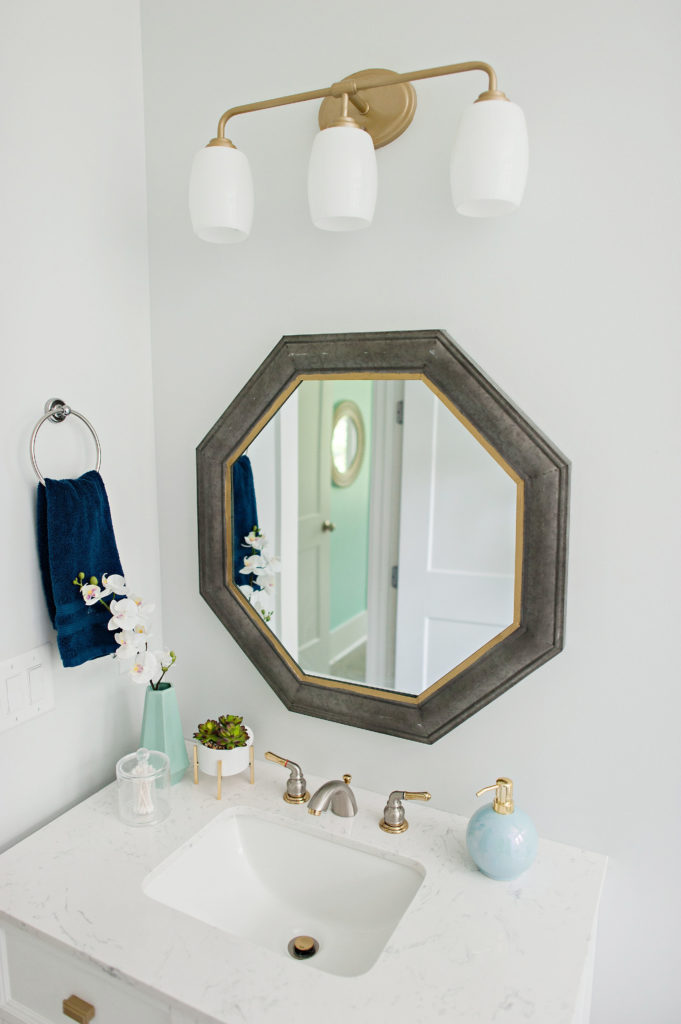 Here are the links to the products used in the girls' bathroom:
Now, on to the downstairs powder room, which is in between our living room/kitchen and our master bedroom, and across from our coat closet.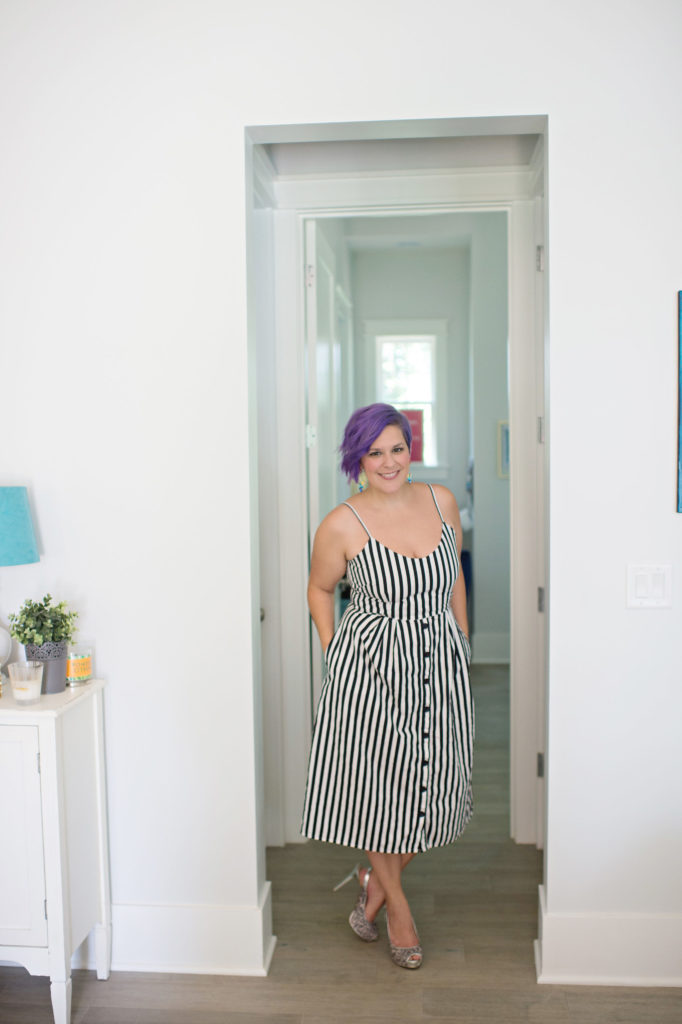 I got the vanity/sink from Lowes, the faucet from Amazon, and the mirror ABOVE THE FAUCET is from At Home 😉 The llama and soap dispenser are from Marshalls, the hand towel is from World Market, and the towel rack is IKEA!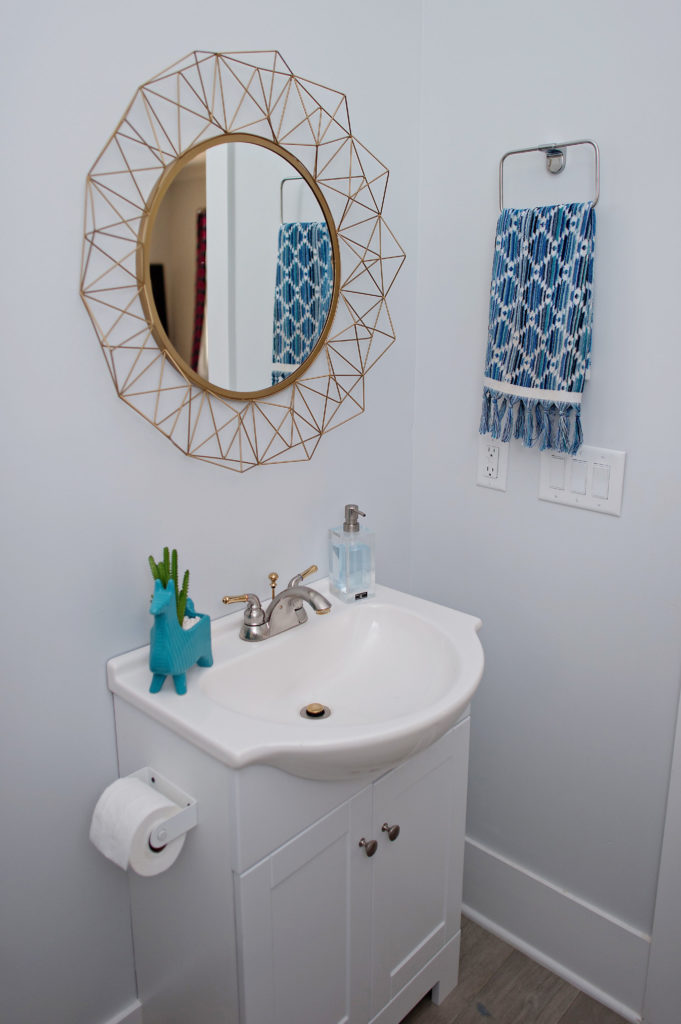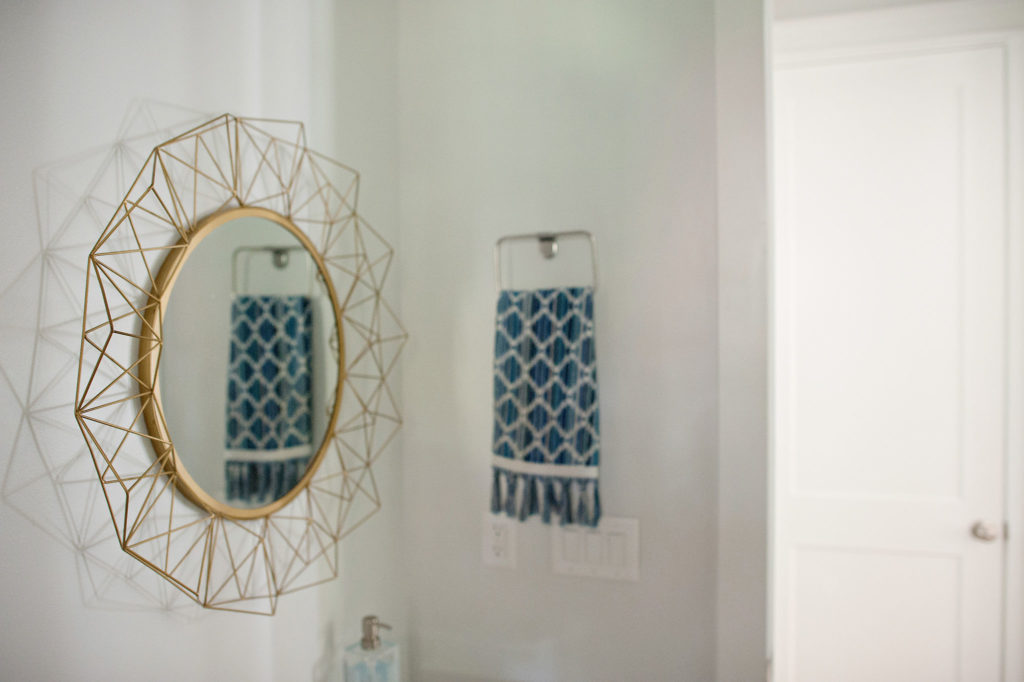 I love this oval shelf I found years ago (I can't remember where, but I'd guess At Home), and use it in the powder room to hold things guests may need when they visit our home…brush, manicure kit, hairspray, etc. The little blue dinosaur is a potpourri holder, and the candle has matches inside of it 😉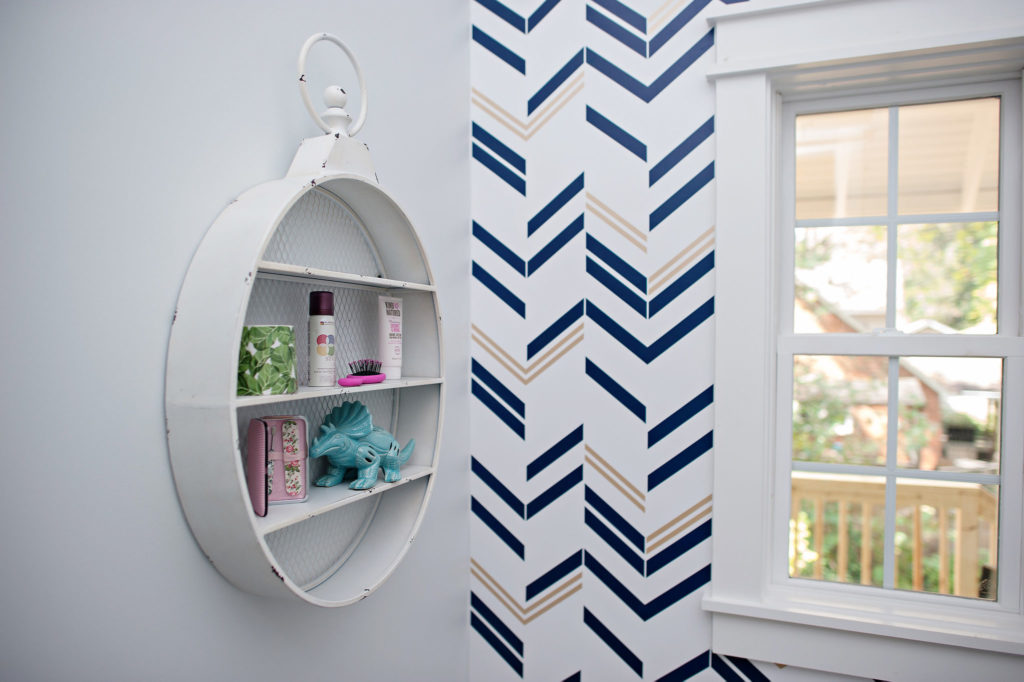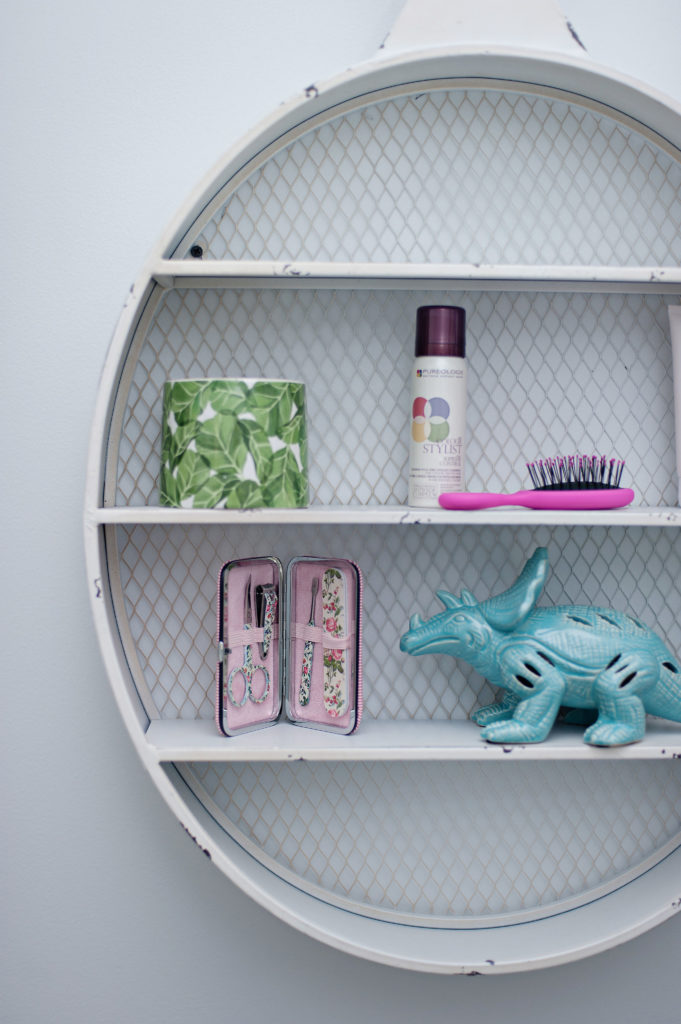 Pro tip: Baby's breath is cheap and looks nearly the same dead or alive, so it's easy to keep in a fun vase on top of the toilet! Another pro tip: Gold IKEA planters make amazing and affordable garbage cans!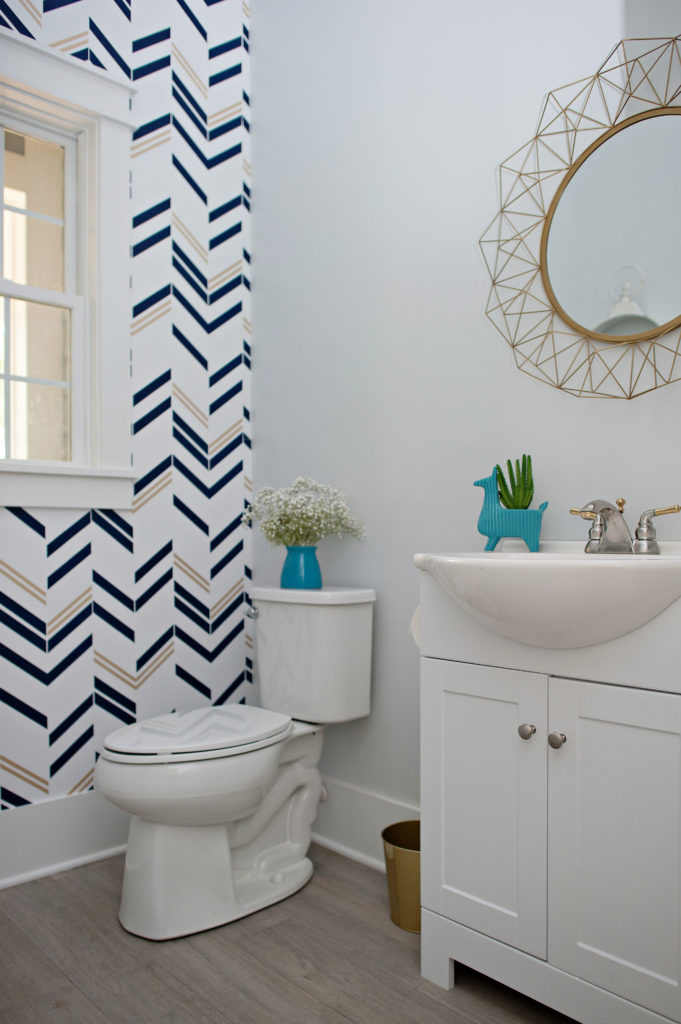 But we'll end on the star of the bathroom! The WALLPAPER!!! I knew that I wanted wallpaper in our new house, but I never wanted to have to remove it, so I researched peel and stick options! And that's when I stumbled upon RoomMates on Amazon, and found this particular option, which was perfect for my design vision and a great price! It was super easy to put up on the wall and i used an exacto knife to cut around the windows fairly easily! If you have any peel and stick wallpaper questions, ask them in the comments and I'll get back to you ASAP!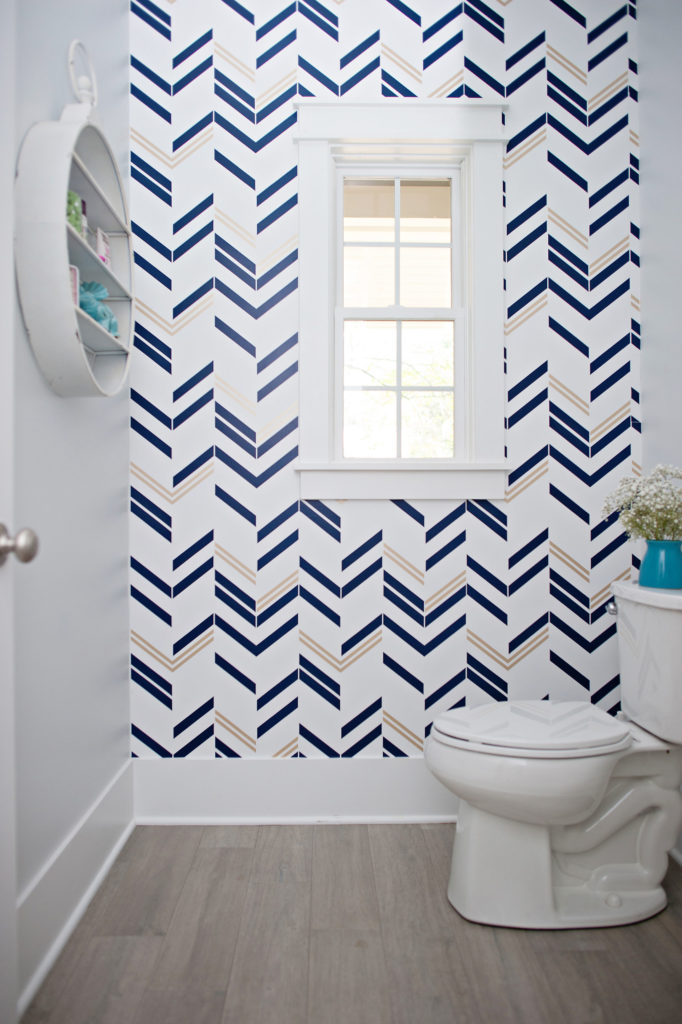 Here are the links to the products used in the powder room:
I hope you love our bathrooms as much as we do, even the one with the mirrors NOT above the faucet. But I assure you, even if you can't stand it, you're always welcome to use it…come stay at Casa Miller anytime…our doors are open!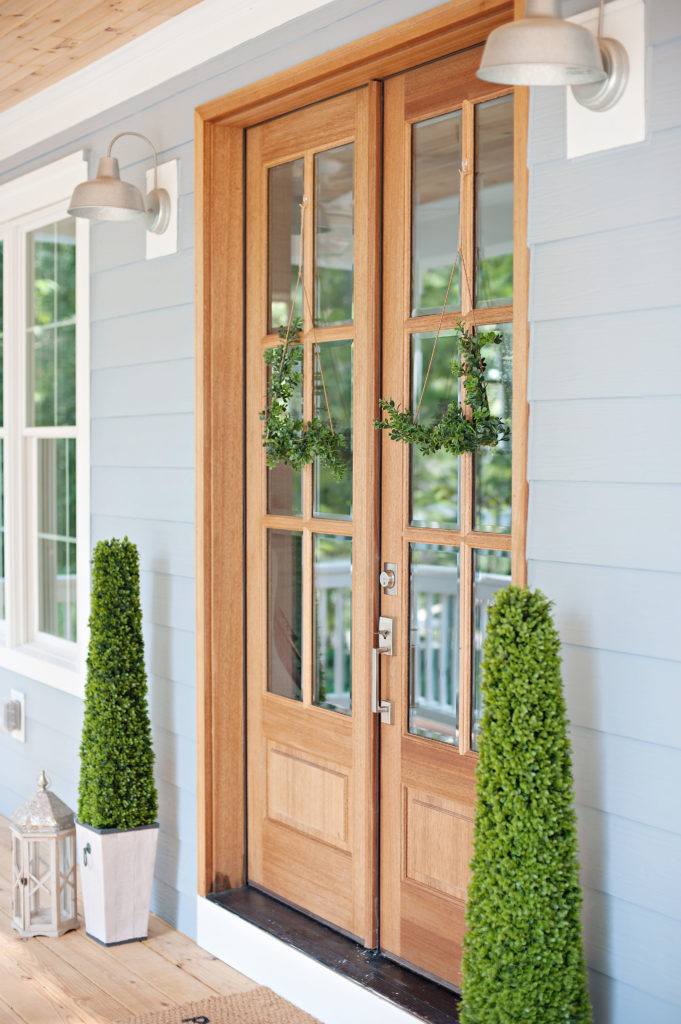 Pin this image below for easy reference!