It's December, and yall know what that means…
INVITATIONS TO #ALLTHETHINGS!
Now, I'm a girl who LOVES a reason to get together. But I'm the first to admit I'm lacking in the etiquette part of things! And I look to the Real Housewives to see what a lady is "supposed to do" when it comes to being a good guest. Kidding! But seriously, those betches NEVER show up empty-handed. And I think I finally have a grasp on what to bring to which occasion and am here to help spread the good news!
And to make this extra challenging, err I mean fun, I'm taking alcohol out of the running. I wrote about the why HERE, and think we could all use a little less booze, and a little more of ANYTHING ELSE AT THIS POINT. 🙂
Without further ado, here are some ideas!
If you've been invited to a party, and have been asked to bring something to eat, I recently saw this video on Facebook and knew I HAD to make it. And oh holy night is it sooooooooo yummy! Click on the video link below:

Here were my changes: I used brie because it's my fave! And instead of cranberry sauce, I used raspberry jam. Not because I don't like cranberry sauce (I love it), but because I completely forgot it at the store, and had the jam in my fridge anyways 🙂 Oh, and I didn't include the bacon to make it doable for any vegetarian/kosher friends at the party! I also used some of the extra puff pastry and cut out a star to place on top of the cheese.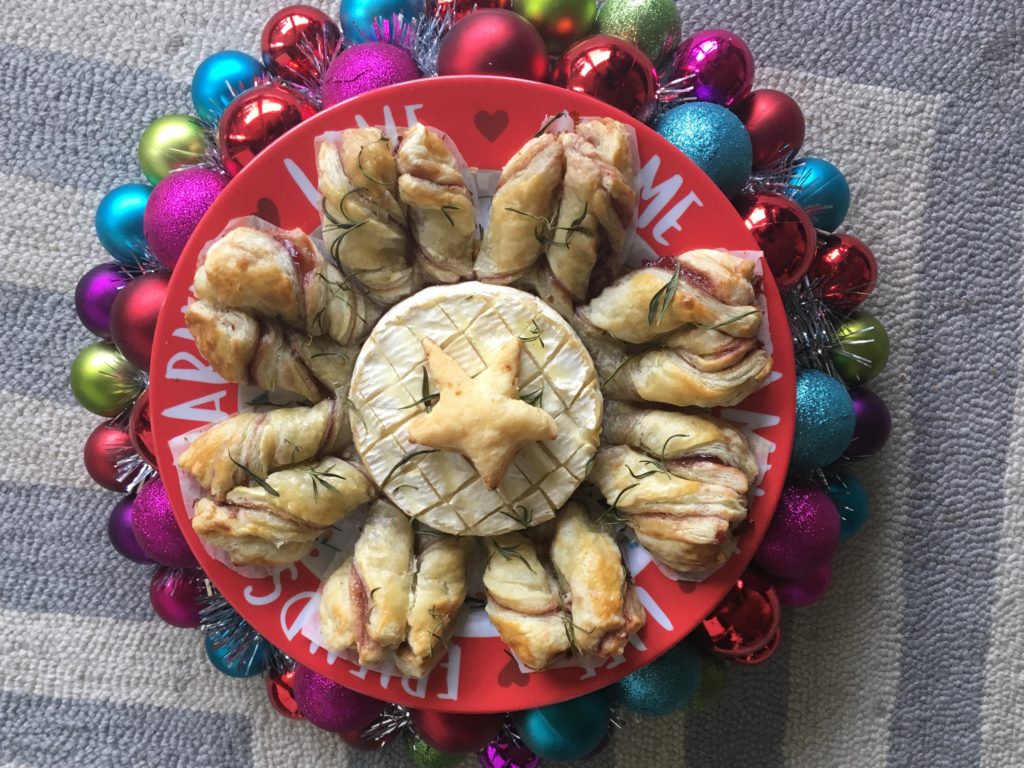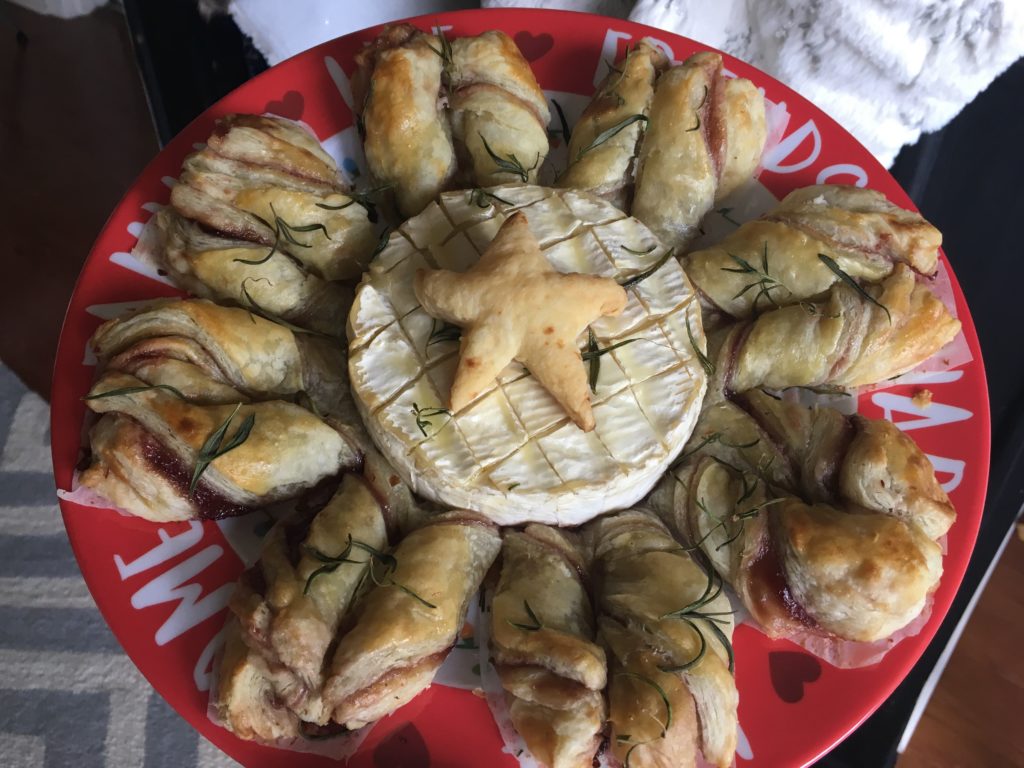 And it's usually super annoying when people change a recipe (I realize this), but in this case, I loved the look/idea more than anything, and think substituting what flavors you like best, is completely fine! My finished product looks more like a wreath than a snowflake, but both are holiday appropriate so it's all good in the 'hood!
I also found this cute, plastic plate at the grocery store, which is perfect for shared food at a party because it's meant to be left behind…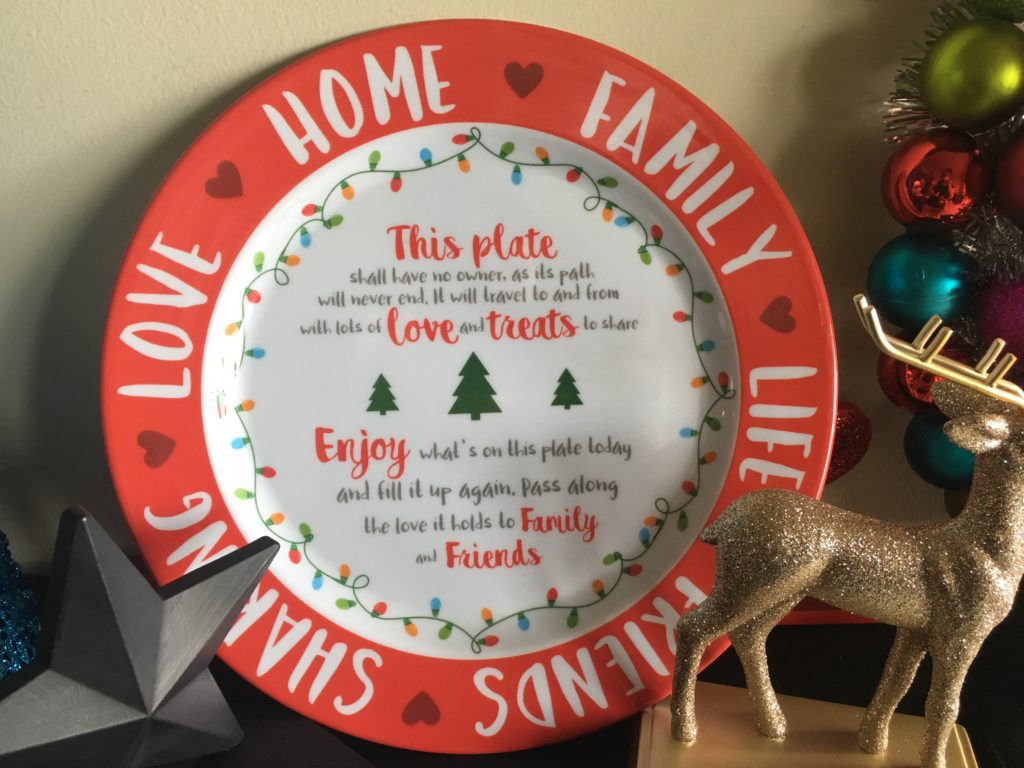 If you are invited to a holiday party at someone's house, definitely don't show up empty handed! They may have asked for you to bring something specific, and if so, bring that! But if you have free reign, I think a food item is always nice like fresh baked desserts from SugarBomb Sweets, or a pie from Slice Pie Company. If you're looking for something not edible, a candle of the neighborhood they live in from Ella B candles, an ornament for their tree of something sentimental between the two of yall, a cutting board in the shape of the state they're from/call home, or a hand cut map from Studio KMO etc. are all awesome gifts!
If you're on a tight budget, then make something homemade/semi-homemade like the candles I suggested in this post (just alter the colors for these specific holidays) or try this Goldfish mix…the presentation is super cute, and that's half the battle! You could also include the recipe…if they love it, they'll make it again and again and think of you often!
If you're staying at someone's house for multiple days, then my FAVORITE thing to gift the host is a house cleaning for after we're long gone! Rest assured your host has gone to great lengths to have you stay there, and even though I'm sure they're delighted to have you, the house is often in need of some attention afterwords. Your host has cleaned beforehand, washed linens, stocked the fridge and pantry, and much more. You've used every utility in the house, from the water to the electricity to the wifi, and maybe even the car and gas!
I think it's an awesome idea to touch base with a local cleaning company and arrange for a cleaning to take place, or give a gift certificate for the cleaning company. If your host already has a regular company he or she uses, pay for their next cleaning. Yes, it may be a little pricey, but they'll never forget the kindness of the gesture. If you're looking for a company in Charlotte, check out Sweepin Beauty!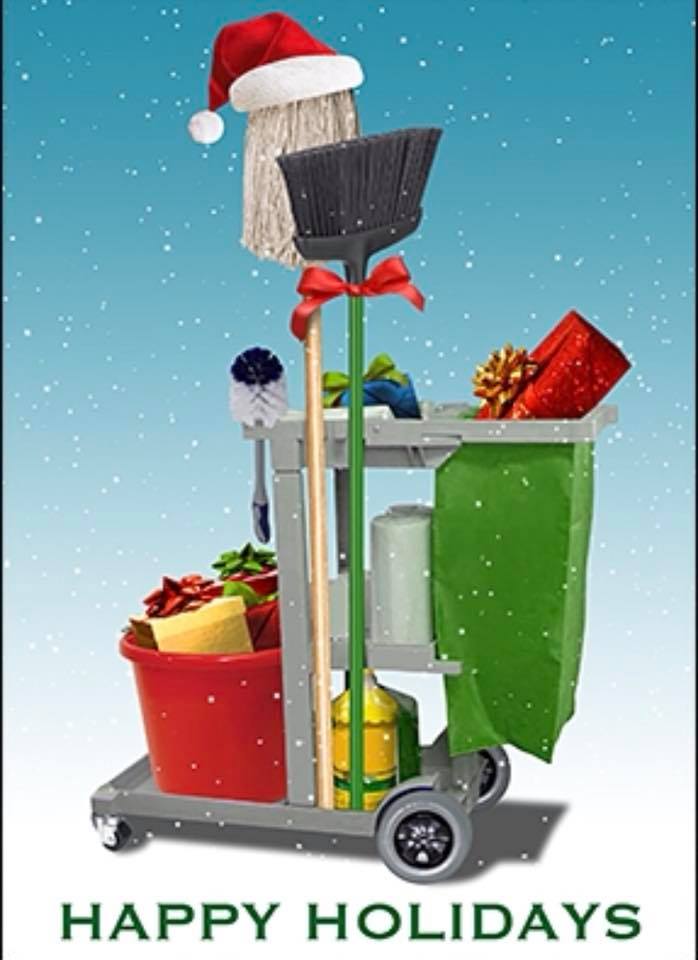 My last suggestion is to let everyone know they're a guest, even if they only get as far as your front porch 🙂 Saw this floating around Facebook yesterday, and love the idea so so so much! Did you know that there will be hundreds of MILLIONS of packages delivered in the next few weeks?! Treat the drivers, deliverers, postal workers, and more well during this season of MUCH longer hours! Look at this cute bin of goodies Lisa Gwin put on her porch: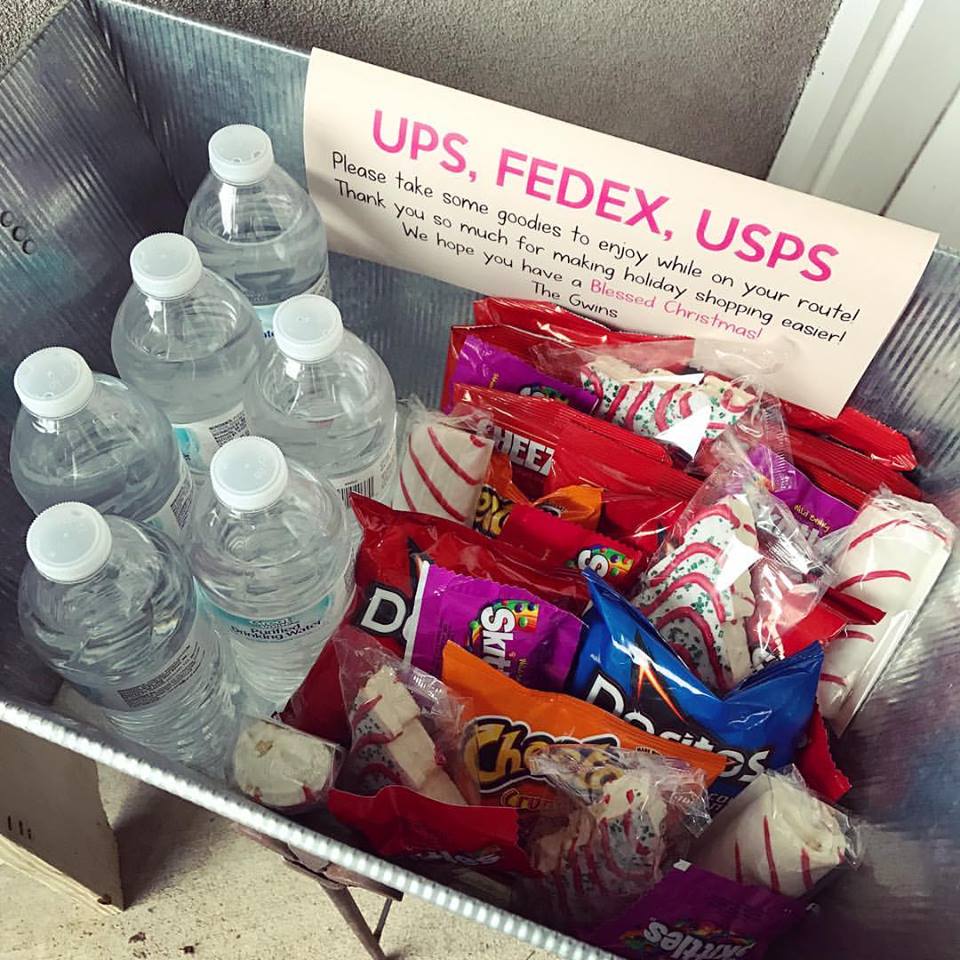 She is speaking my love language…and by love language, I mean "Little Debbie." 🙂
If you'd like to watch my segment on Charlotte Today, here ya go:

Do you have any go-to gifts when it comes to giving during the holiday season?! Share them with me in the comments and maybe people will get some extra ideas!