Here's a list of things to do this weekend if you're looking for some fun, or simply because sometimes you just gotta get out of the freaking house, #amiright?!!! Some things will have a Valentine's theme, so it you're looking for that, read along! And of course, you can click on the PLAY "button" on the side bar (if viewing from a computer) or at the bottom of the page (if viewing on a mobile device) for a list of things I always find fun around the city!!!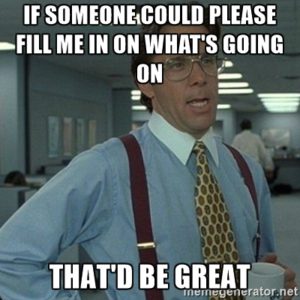 I am so freaking excited about this first thing that I can't see straight! Tonight (Friday), the stud and I are going to see a viewing of the movie, SULLY, at the Carolinas Aviation Museum, and it's going to projected under the wings of the actual plane that landed on the Hudson! Did yall know that plane was heading from NYC to Charlotte when it landed miraculously on the river? I just so happened to have three friends on that plane that day, so I was worried sick, and am beyond grateful everything turned out okay. There's also going to be a speaker from that plane who will be talking to us at the event! There's still a few tickets left, so if you want to join us, here's the link! Tickets are $20/person and include the movie and light refreshments!
https://www.eventbrite.com/e/valentines-date-night-movie-at-the-museum-tickets-31082875718?ref=esfb
There's a FREE Fairy House Festival at Latta Plantation Nature Preserve in Huntersville Saturday 10am-4pm! You can build fairy houses, and there will be a contest for the best house, and the best fairy or gnome! There will be storytelling, face painting, food vendors on site, and more! While you're out there, visit the raptor center (a personal fave because of my nephew Aiden)! For the list of events for the festival, visit this link:
https://www.fairyhouses.com/events/fairy-house-festival-latta-plantation-nc/
Kids get in FREE at the Bechtler Museum (adults are $8/each) Saturday noon-4:30pm! And they are having Valentine's Day-themed crafts, including cards, collages, and portraits, all inspired by the art found in the museum itself! Complimentary guided tours are also available, at 1 and 3pm. You'll also get 10% off at the museum store on children's merchandise on Saturday, so it's a good time to grab a few things if you've been eyeing something!
http://bechtler.org/Programs/Family-day
Sooooooo maybe it's because I'll be there selling for Bonita Pina, but I HIGHLY recommend you get to the Galentine's Day pop up at Atherton Mill (2104 South Blvd) Sunday noon-4pm! And I swear if you don't come say "hi miranda, i love your blog so much!" I'll be so pissed 😉 But seriously, come and have a blast…there will be a photo booth, flower crowns, and you can even record loves notes on The Margarita Confessionals podcast!
https://www.facebook.com/events/787103708097650/?active_tab=discussion
And since doughnuts are my life, I'd be remiss to not mention that Krispy Kreme is giving away a free glazed doughnut with the purchase of a coffee everyday until February 28th! Why?! Because they're trying to promote their new coffee. So anyways, you know where I'll be each morning until then 😉 Is it ironic that they launched this "doughnut-worthy coffee" campaign the same day I launched my blog, February 1st?!!! I.THINK.NOT. #meanttobe
http://hotnews.krispykreme.com/press-release/corporate/krispy-kreme-doughnuts-introduces-new-doughnut-worthy-coffee
If you choose to take Krispy Kreme up on that offer, you may (or may not) want to take Carolina Sweat up on their offer of FREE workouts this weekend! There's a 7:30am-8:15am class at their Pineville location, and there's a 9am-9:45am class at their Matthews location! Then on Sunday, there's a 2pm-3pm FREE yoga class at the Matthews location. Sign up at this link…
http://www.carolinasweat.com/schedule/
You know we're HUGE Hornet's fans, and we had tickets to Saturday night's game, but can't go now because we're celebrating Lilly's birthday that night (and promised her Dave and Busters #prayforme). But the games are ALWAYS a good time, and you can usually find good deals on upper level tickets! We're playing the LA Clippers, but more importantly, it's Kemba Walker night! They'll be celebrating him making it to the Allstar game, and the first 7500 fans will get a Walker figurine! Walker jerseys will also be half off in the team store, at $150, instead of $300. I don't have that kind of money, but maybe you do?!!!! 😉 And I'm actually going to give away the FOUR club level tickets (section 115) and parking pass we were going to use to a lucky winner! To enter, just subscribe to my blog! You'll see the "subscribe" tab, where you'll enter your email address and then press YAS! It will prompt you from there what to do next! I'll draw for the winner at noon Saturday so you'll know if you won in time to go to the game! 
Our lovely Lilly is suddenly interested in taking violin lessons, and I'm thinking that I might take here to the Providence Chamber Musical Recital Series at Providence United Methodist Church Sunday at 7pm. This weekend's program features "The String Quartet," which includes musicians Kari Giles and Jenny Topilow on the violins, Kirsten Swanson on the viola, and Mira Frisch on the cello. They will perform Ludwig van Beethoven's String Quartet No. 5 in A major, op. 18, no. 5 published in 1801 and Béla Bartók's String Quartet No. 5 composed in 1934. I'm sure Lilly will be bit even more by the bug after she sees this!
http://providenceumc.org/events/chamber-music-recital-5/
If you're a fan of breweries, and Charlotte has about a billion of them, you can find a FREE tour at just about each one of them this weekend (and every other weekend too)! So check out your favorite, and simply search their page to find what time the tour starts! Olde Meck, Lenny Boy, Birdsong, Wooden Robot, Sugar Creek, Unknown Brewing company, and more, are just to name a few! Most important question…Do the tours include FREE samples like the Coors Factory the stud and I visited in Golden, CO did?!! #pleasesayyes