This post isn't sponsored whatsoever, but as always, because it has Amazon affiliate links, I must disclose them to yall. What that means is, I make a tiny commission if you purchase the egg cooker or slicer through my links, but it is at absolutely no extra cost to you! Amazon just throws me a few pennies as a "thanks, girl!"
Now, back to my secret egg salad recipe!
I'm kind of giggling at my own self reading that title because I'm not some sort of egg salad guru, who has been developing a recipe for years and years.
I ASSURE YOU I HAVEN'T.
However, I do LOVE egg salad and have been eating a ton of it lately since getting this thing…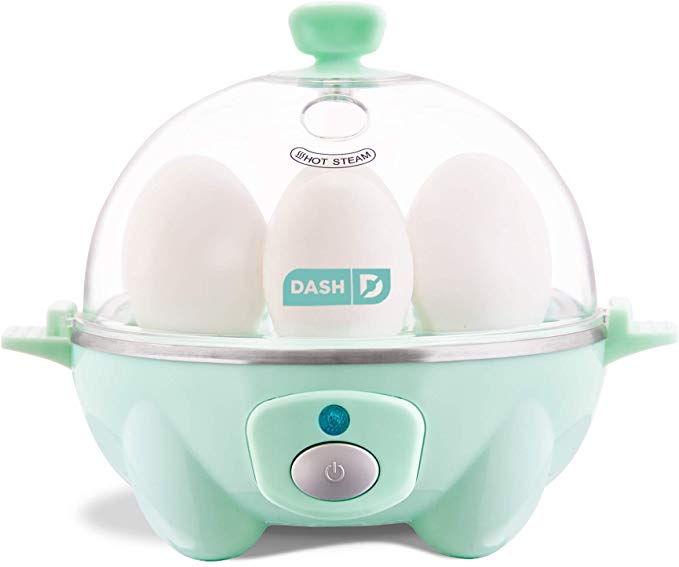 YALL. I talked about it in this blog post, and I'm going to reiterate what I said in there. That for some reason, I find making hard-boiled eggs on the stove to be a bit of a pain! I know that sounds insane and very first world problem of me, but I feel like I always boil too much, or for too long, or I don't turn the heat off fast enough, or or or….you get my drift! Then I have to let them sit, and give them an ice bath/rinse, blah blah blah. I don't mess with any of that now that I have this little gadget!
Cooks the perfect hard-boiled egg in 10 minutes FLAT, sings a little song when it's done (I don't find it to be all that loud despite the reviews that say otherwise), a quick rinse cools them off and they FALL out of their shell when I peel them!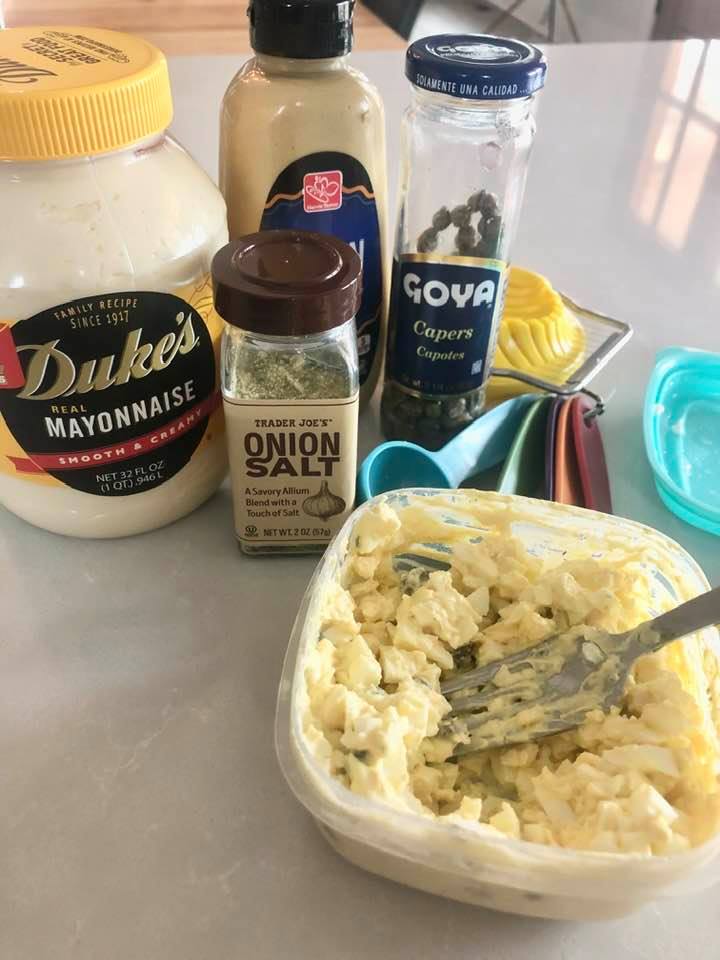 Which has given me a plethora of hard-boiled eggs, and thus, I've been perfecting my egg salad recipe! And about a week ago, I decided to put a new ingredient in it, and I must say, they're a GAME CHANGER…CAPERS!!! I was grabbing the mayo and mustard out of the fridge, and I saw the capers sitting right next to them. Light bulb moment! That little addition of salty goodness, and added texture was just what the recipe needed!
Here's the recipe if you're interested…
Egg Salad with Capers
Delicious egg salad, with a surprising ingredient
Ingredients
3

Eggs

1-2

tbsp

Mayonaise

1

tsp

Dijon Mustard

1/4

tsp

Onion Salt

Trader Joes

1

tbsp

capers

drained
Instructions
Cook eggs according to egg cooker (or hard boil on your own), and chill in fridge

Use egg slicer to chop eggs (or slice on your own)

Add mayo (depends on how "wet" you like it), mustard, onion salt and capers to sliced eggs and mix with a fork. I like that the capers "burst" a bit as it mixes up, instead of staying in whole form.

Serve on Hawaiian rolls (my favorite), with everything pretzel thins, wheat thins, good bread (toasted), tea sandwiches, or eat on its own!
Notes
You can always omit the capers if they aren't your thing! But feel free to add whatever sounds good. I'm a fan of Trader Joe's onion salt for this recipe (as noted in the ingredients), but I've used the everything but the bagel seasoning as well in this, and it's great! If you're looking for added crunch, pickles or celery work great, and I've added them at times to my egg salad too!
Also, you certainly don't need the egg cooker, or the egg slicer, but I use both. Here's the slicer I'll grab when mine finally breaks…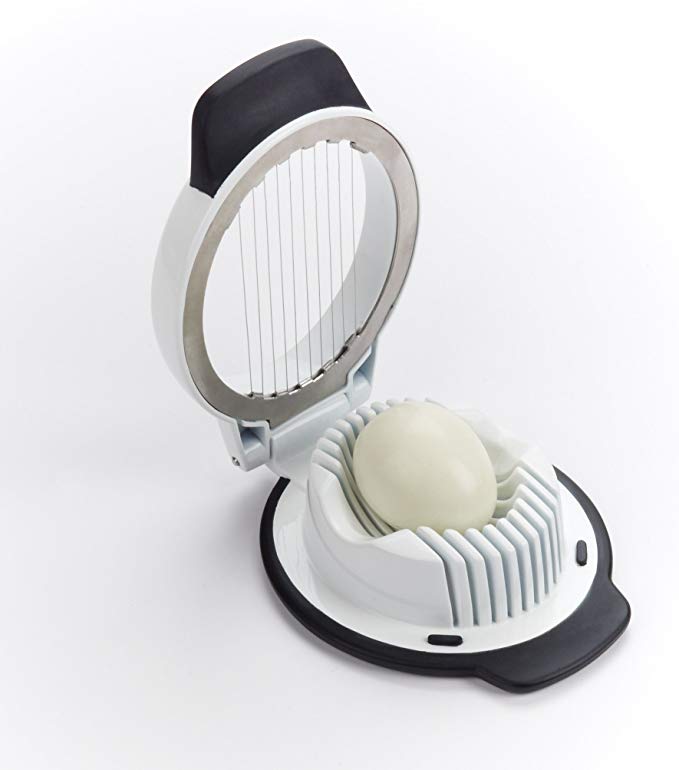 PLEASE PIN THIS IMAGE!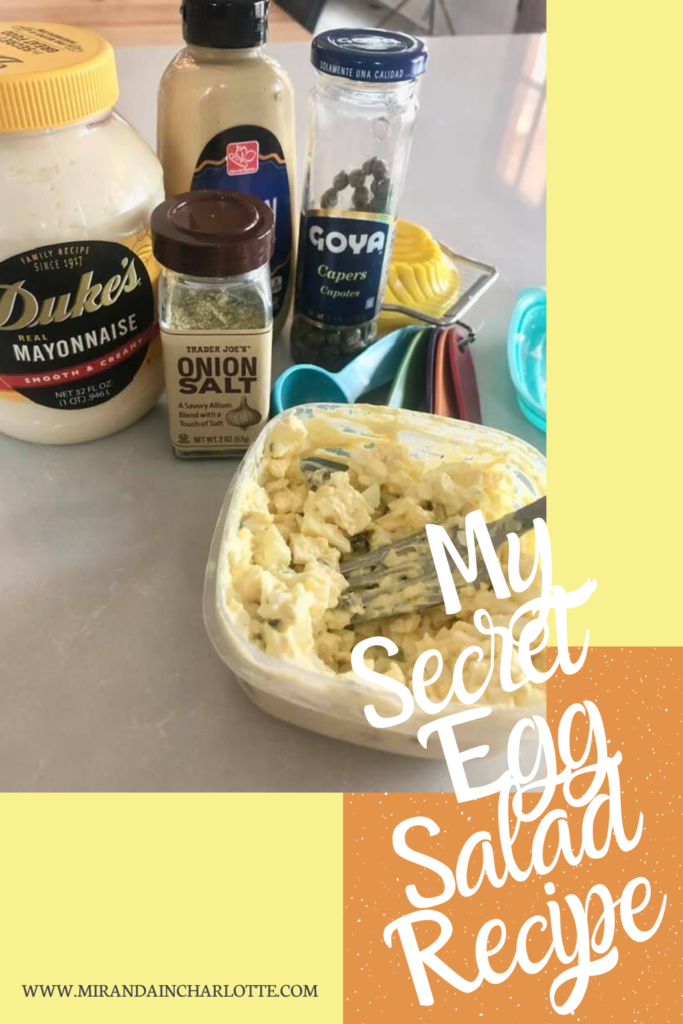 Do you put anything special in your egg salad? Let me know if the comments?!