I always used American buttercream for my cakes, not because I love it…the truth is, I don't like icing at all…except rainbow chip 😉 Shhhhh, don't tell anyone. But I used American buttercream because it crusted, I was able to get it super smooth, and because it held up to warmer weather, like we have in the South.
Only four people know this recipe, and I would bet only Kelley (my head baker) remembers it by heart! So the fact that I'm putting it out there for everyone to see, is MAJOR. #notallheroeswearcapes 😉
Got What It Cakes's Buttercream
American buttercream recipe, that crusts for a smooth finish, and can hold up to hotter weather!
Ingredients
2

sticks

unsalted butter

softened

1

cup

shortening

1/2

Tbsp

clear vanilla

1/4

tsp

almond extract

pinch

salt

2

lbs

powdered sugar

sifted

3

Tbsp

milk
Instructions
In the bowl of an electric mixer fitted with a paddle attachment, beat butter and shortening on high speed until completely combined.

Add extracts and pinch of salt. Beat again, scraping the bowl.

Gradually add powdered sugar, and milk in stages until you like the consistency.

Then beat on medium/high speed until light and fluffy! The whole process should take about ten minutes
Notes
I've used 1%, 2%, or whole milk before, and all work just fine! If you need more milk, add it very sparingly, as a little goes a long way!
See the video here to watch my process…again, it should take about 10 minutes to make the buttercream!
So there ya have it! You will LOVE this buttercream recipe, especially if you're not a whipped icing fan, which is more the meringue-based icing! This is also what you'll hear some call a "crusting buttercream" because it firms up without refrigeration, and you're able to use a VIVA paper towel to smooth it!
As for storing the buttercream, it can sit out at room temperature for up to five days. After that, keep it in the fridge for up to a month. Any longer than that, and I'd just freeze it! To thaw, take out and put on counter for at least four hours, if not overnight! I always like to put mine back in the mixer and rewhip it before using it again!
You can always add different extracts to the buttercream, for example, lemon. In that case, start by adding the lemon extract (start with a teaspoon), then taste it. Add the vanilla extract after that, if needed, and taste. And only add the almond if you still want to after that. But it's not always needed with other flavors!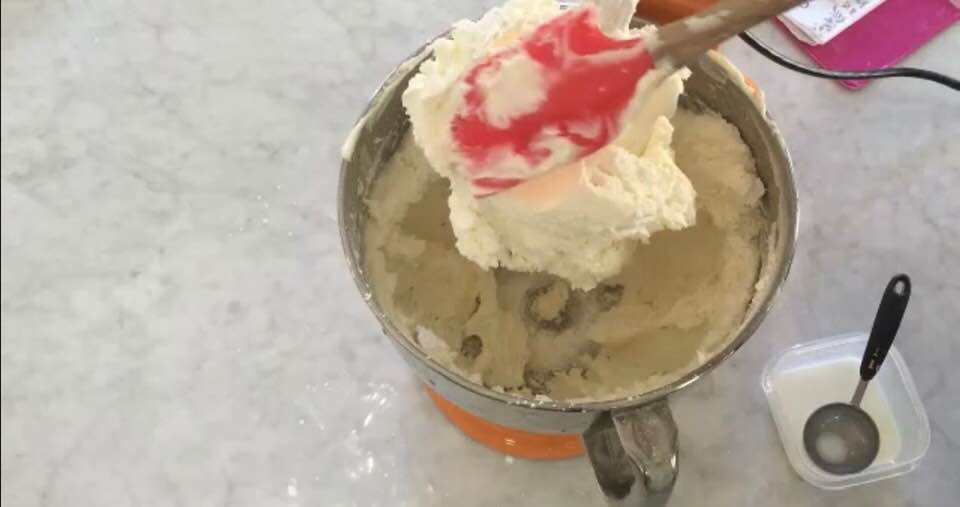 Yes, the cake below was iced in this buttercream, not fondant! Only the decorations are fondant. You can see the entire 'You are my sunshine'-themed birthday party .HERE!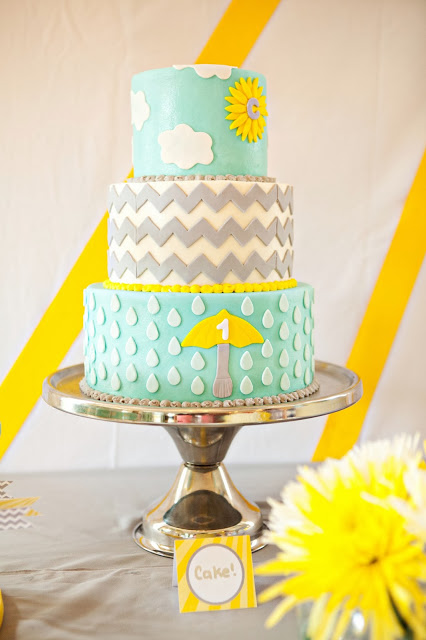 I cannot stress enough that a Kitchenaid mixer makes all of the difference in my baking life, and this is the OG! YES, it's an investment, but worth it! I also can't stress enough how much I love an extra-long handled spatula when using my Kitchenaid! Gets to the bottom of the bowl without my hands getting too messy!
I'm an Amazon affiliate, and that means I make a small commission, at no extra cost to you, by shopping through my links.