I've been asked to do a Mother's Day round-up blog post, and you ask; you shall receive!!!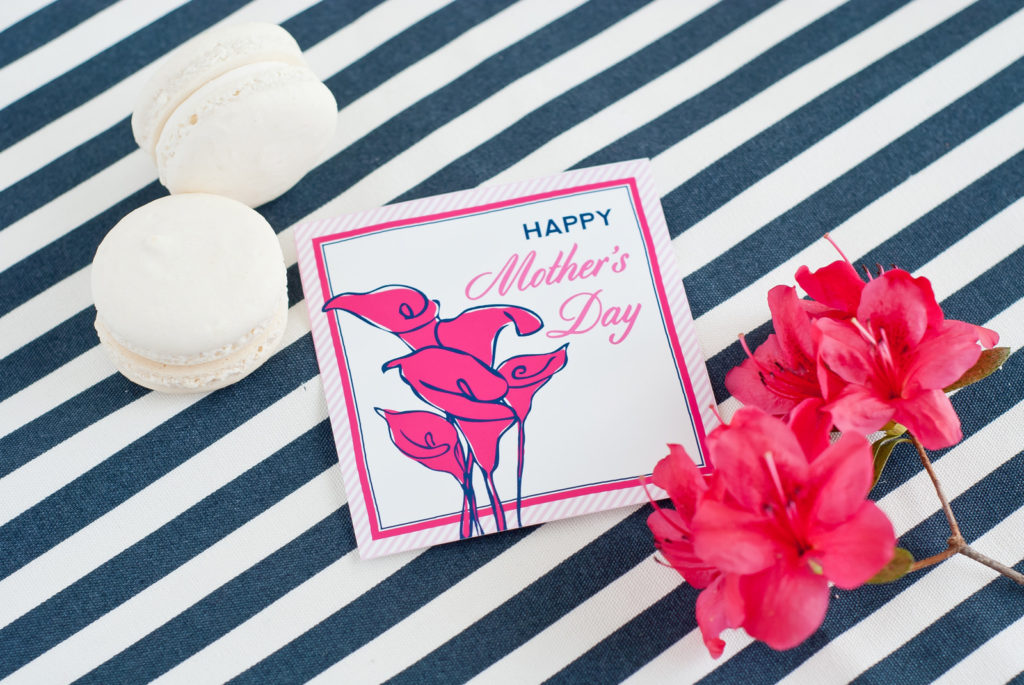 Mother's Day on the hill…Ritchie Hill is teaming up with Roots Catering for their 1st Annual Mother's Day brunch, taking place May 14th from 11:30am-1:30pm. There will be a farm to table menu, bottomless mimosas, and acoustical music. Tickets must be purchased by May 1st! Tickets HERE, and they're $35/person for 21+, $25 ages 3-20, and children under 2 are free.
Slice Pie Company…I love pie. That's just a fact. If mom loves pie too, Kristen can ship either the apple or pecan pie to her…make sure to order by May 7th if you need it shipped! If you're local to Raleigh, you can still order next week. Use the code MDAY17 when you email her at orders@slicepiecompany.com for 10% off your order.
Mud. Facial Bar…It starts Sunday with aerial yoga at 11am, and then buy one facial and get 50% off of your second one! Plus, complimentary champagne all day! Book ONLINE as it will sell out fast!
Mother's Day brunch at the Brawley Estate…There will be a southern brunch and dessert buffet by La-Tea-Das catering Sunday from 11-1 and 2-4! You will get a complimentary family photo and gift for mom included in ticket price. Adults are $35/ticket and children under 8 are $18. Buy HERE.
Massage Works Charlotte is offering $20 off for massage gift certificates! Head to the website to get the deal and book the appointment! Ask for Christine Martin!
The Ballantyne Resort…There will be a traditional style brunch from 11am-3pm in the ballantyne ballroom. Plenty of food and live entertainment, with a complimentary glass of champagne or mimosa for mom. Cost is $85/person, $35 for kids 5-12, and 4 and under are free. There will also be Mother's Day brunch at the Gallery Restaurant inside the hotel. Reservations are required for both! Leading up to Mother's Day, the resort will be doing a Mother's Day tea Wednesday to Saturday 1-4pm, and reservations are required for this as well. When you call to book, make sure to specify which event you are attending! (704) 248-4100
Daniel Stowe Botanical Garden is offering Mother's Day events all weekend long and here is the link to check them out! From free admission for moms, to a complimentary potted plant, and even food and beverages on site!
One Day University…If learning is your mom's favorite thing, One Day University and The Charlotte Observer are offering a 4 part lecture series at Queens University, on Saturday, May 13th from 9:30am-4:15pm with a lunch break in the middle. $195/person, but use code CH125 for $70 off!!!
Shine on me Jewels is offering Mommy and me button earring sets in tons of different patterns, colors and designs! They're absolutely precious, so head to her Etsy shop and check them out! $8 for two pairs of earrings!
Blue Sky photography…buy mom a photo experience that will leave her feeling gorgeous and empowered! Check out her website to see examples of what the photographer offers, and you will see why mom deserves this. Starting Monday, May 1st, you can get a $500 gift certificate for $99!!!!! But hurry, these are limited and go fast!
Bechtler Museum of Modern Art…Moms get in free all Mother's Day weekend! But as a bonus, Saturday is family day at the museum, so kids under 18 get in free as well! Open 10am-5pm Saturday and noon-5pm Sunday.
Chrissy's Custom Creations…Chrissy has so much stuff to offer on her facebook page, that you'll need to take a few minutes to scroll through it! I'm personally loving her birthstone necklaces, which are perfect for Mother's Day, but really any of her gifts would be special for mom! Get your orders in ASAP!
Blue Restaurant and Bar is hosting a Mother's Day all you can eat brunch Sunday from 10:30am-2:30pm, complete with live jazz, drink specials, and free parking! Adults are $39.95/person, $14.95 ages 6-12, and 5 and under are free!
Pure Stella Skincare…If mom is into hand-crafted skin care products, that are made without harsh chemicals/artificial fragrances, check out this local woman's online shop! Use discount code MOMS17 for 15% off!
Carolyn Ann Ryan Photography…what do moms love best?! Their families!!! So why not get them a gift certificate for a family portrait session? Contact Carolyn, and she'll even throw in a $150 print credit if you purchase one for mom or grandma (or any special mom in your life)!!!
Annie Sloan chalk paint sale! From May 8th through May 13th, quarts will be $34.95, Sample pots $11.95, Large Wax $24.95, and small sample wax is $15. You can find them two places…Chelsea and Savannah, and Shoppes at Rivers Edge. Check out their hours!
Bonita Pina…You can shop for mom, while helping support other women around the world (many mothers themselves) earn a fair trade with their hand-made products. Take 20% off with this code, TAKEOFF20, and buy mom a handbag, jewelry, accessories, and so much more!
Does mom like to run?! If so, she can start out her day with The Hunstad-Kortesis Mother's Day 5K presented by Sportport. But the event is for the whole family, and even has a kids dash! Oh, and there will be complimentary mimosas and wine for mom!
The Peculiar Rabbit...They will be offering a Mother's Day brunch all weekend long, 10am-4pm, including a free mimosa to mom both days!  Pamper Us Mobile Services will be on site Saturday starting at 11am, in addition to other vendors! And on Sunday, moms will get a free cupcake!
If you'd like special printables for Mom, check out the entire package from Anders Ruff Custom Designs…I love this preppy lilly design!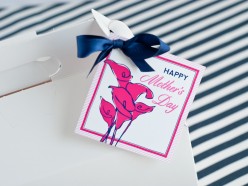 Check out your MLM peeps (Rodan+Fields, Lipsence, Jamberry, Avon, Herbalife, DoTerra, Young Living, Mary Kay, Arbonne, LulaRoe, Beachbody, Scentsy, Pampered Chef, Isagenix, Advocare, Younique, etc.)…many of them are offering a Mother's Day deal or package of some sort. If you don't have one of them in your life, I can connect you with one (I have no less than 200 in my feed daily…not an exaggeration)!