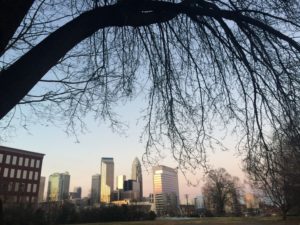 I hate to make a promise that I can't keep, but if I put it in writing, then it's practically a contract, and maybe I'll follow through more if I treat it like one?! So here's to saying that I'm committing to the new segment, "Find me at…" Fridays! I'll post a list of things that look awesome to do over the weekend in the QC (and possibly surrounding areas)! You'll probably find me (or my family) at many of the things I list! We have a few kids' birthday parties to attend this weekend, but plan to work some extra fun around them! As always, I have A LOT of recommendations on my EAT, PLAY, VISIT, and SHOP buttons (right sidebar if you're on a computer; at the bottom if you're on a phone), so also click on those to help plan your weekend!
Let's get started for this weekend, February 17th-19th…
Discovery Place, Science on the Rocks…this event is so well done, and it's a must do! The theme for tonight is '80s prom, and they'll even crown a Prom King and Queen (I wasn't even on the court in high school)! There's going to be games of giant Connect Four, Hungry Hippo, and Jenga, as well as karaoke, and '80s trivia!!! Admission is $10 in advance/$12 at the door (add an IMAX movie for $5 more), you must be 21 to enter, and there will be a cash bar. Curio city kitchen will have food for sale, and the event is 5pm-9pm! Of course, you'll also have free reign of the whole museum, including the extremely well done Genghis Khan exhibit! Buy tix here…
https://science.discoveryplace.org/explore/events/science-on-the-rocks-80s-prom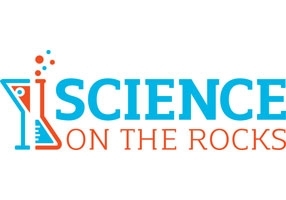 Charlotte 49ers baseball…Our local college team opens their baseball season today, Friday, against West Virginia at 3pm! There will also be games Saturday and Sunday if Friday afternoon doesn't work for you! Tickets are $5 for general admission, so it's a great price to see a game, and cheer on the home team! Click on the link to buy tickets…
https://www.ticketreturn.com/prod2/BuyNew.asp?EventID=200485#.WKZfGjvys2w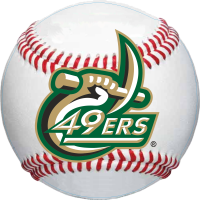 Mardi Gras Food Truck Friday…This is taking place at Sycamore Brewing, and is 5pm-10pm! There will be five food truck vendors, drinks, live music, and is great for all ages! It's FREE to get in to, and then cash or cards are accepted for the food and drink(s)! 😉 The trucks are TIN Kitchen, Yummi Bahn Mi, Gyro Twins, Papi Queso, OooWee BBQ, so something for everybody!
https://www.facebook.com/FoodTruckFridaySouthend/

Campfire Walk at Reedy Creek Nature Center…If you're looking for something fun to do outdoors on Saturday, from 10am-11:30am, explore the RCNC preserve! There will be a 1 mile hike, and then hot chocolate around the campfire! Head somewhere close for a long lunch (or pack a picnic), and then come back for the Survival: Fire Building session from 2pm-3pm! Must call 980-314-1119 to register, and both activities are for ages 8 and up! Did I mention they're FREE?!
http://charmeck.org/mecklenburg/county/ParkandRec/StewardshipServices/NatureCenters/Pages/Reedy.aspx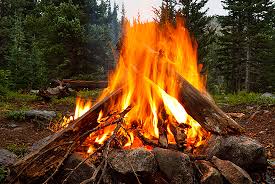 The Schiele Museum, Fossil Fair…I'm so excited to find this particular event because my MIL just gave the girls some cool findings from her recent digs! This takes place Saturday 9am-4pm, and will spotlight all sorts of natural treasures from the earth including fossils, rocks, minerals, and the ancient stories they tell! Oh, and did I mention the full-size T-Rex?!!! The museum will have hot dogs, chips, snacks and drinks for purchase during the fair, and the cost to attend is $3 in addition to the museum admission (children 3 and under are FREE).
http://www.schielemuseum.org/happening/260-fossil-fair-at-the-schiele-museum-saturday-february-18th.html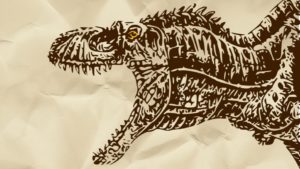 Who's Bad at Amos'…This is one of the best Michael Jackson cover bands EVER, and they're coming to Amos' Southend Saturday, with the doors opening at 7:30 and band goes on at 8:30pm! It's an all ages show, but if you're under 21, there is a $3 surcharge. Tickets are $15 in advance, $18 at the door, and VIP seating is $30. So fun fact: Who's Bad just so happened to be playing at Amos' the night of our rehearsal dinner (12 1/2 years ago), and the brother of one of our groosmen was in the band at the time, so we went and had a blast!
https://www.ticketfly.com/purchase/event/1316969?_ga=1.41085089.282520907.1487299894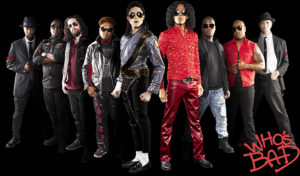 Children's Theatre, Junie B Jones is not a crook…Do your kids love these books?! If so, you MUST see it performed at the children's theatre this weekend because it's over Sunday! Here are the showtimes…Saturday 11am is the ASL (american sign language) interpreted performance, then 3pm. Sunday, there's 2pm and 4pm showings. The show lasts almost 1 1/2 hours, and tickets are $12-$28. If you ride the light rail, take it to the 7th street station (the end), and the theatre is located inside Imaginon!
https://www.ctcharlotte.org/Online/mapSelect.asp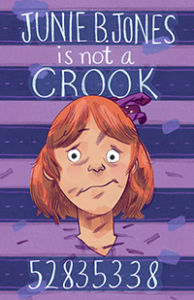 Piet Jac Designs…If you're near the Green uptown (or just make a special trip), stop by the New Gallery of Modern Art and check out the incredible jewelry of my friend, Hal Eban, between 1 and 6pm Saturday. She cuts and dyes the recycled leather by hand, sews and beads each piece with beads exclusively from Asia, and more! Sales proceeds benefit her medical mission trip to Haiti, and you can check out her work on her facebook page..
https://www.facebook.com/Piet-Jac-Designs-237929106627752/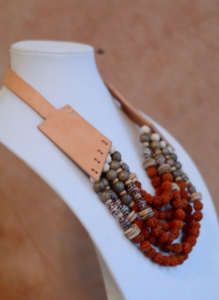 What fun stuff are you getting in to this weekend? Did you attend any of the things I mentioned last week?! If so, how were they?! Fill me in people!