This post is going to be equally beautiful and brutal, or as my friend Glennon calls it, "brutiful."
It's about one of my best friends, her baby shower…a celebration of a baby boy who was very loved, very desired, very wanted, and who six weeks after we threw them this shower, was born still on his mommy's birthday. It's still one of the hardest things I've ever witnessed someone go through, and Kelley is still reeling from it because she loved him so fiercely.
I contemplated writing this post because it's so incredibly personal to all of us, but Kelley posted this video the other day, and it's been sitting with me ever since. It's two minutes long and I'd greatly appreciate it if you would take the time to watch it.

Nothing in the video is stuff that Kelley hasn't said before herself, but it's always good to have a reminder as to what your friends need and want from you in regards to their loss(es). And the most important takeaway is that all people who have experienced child loss consistently stress that they don't want their child to be forgotten or not talked about anymore. It compounds the pain because not only are they physically not here, but it seems like they never were when people avoid the topic/name/birthday/etc.
But Baby Boy Hurtt LIVED. He lived inside of his mommy for 30 weeks. He had a wonderful life, and he made her a mom, and Jon a dad. And he had lots of friends and family who anticipated his arrival, just like every other baby! He had a gender reveal party, and a nursery decorated for him, and baby showers thrown by people who loved him and his family.
Which is why I ultimately wanted to do this post for Kelley…to show her that he is just as important today, three years to the day that we hosted this baby shower for her, and for him. I called her this morning, knowing the significance of today, and asked her if it was okay to post about his baby shower, and through tears (on both ends), she said "I'd love that." We talked about all of the love and excitement that was in that room…people who couldn't wait to hold and squeeze him, and teach him all about life, love and laughter.
So here are the details of the shower, captured beautifully by another host, and Kelley's good friend, Jamie Vinson with with Jamie Vinson Photography. Please read all the way to the end to see other important parts to this story.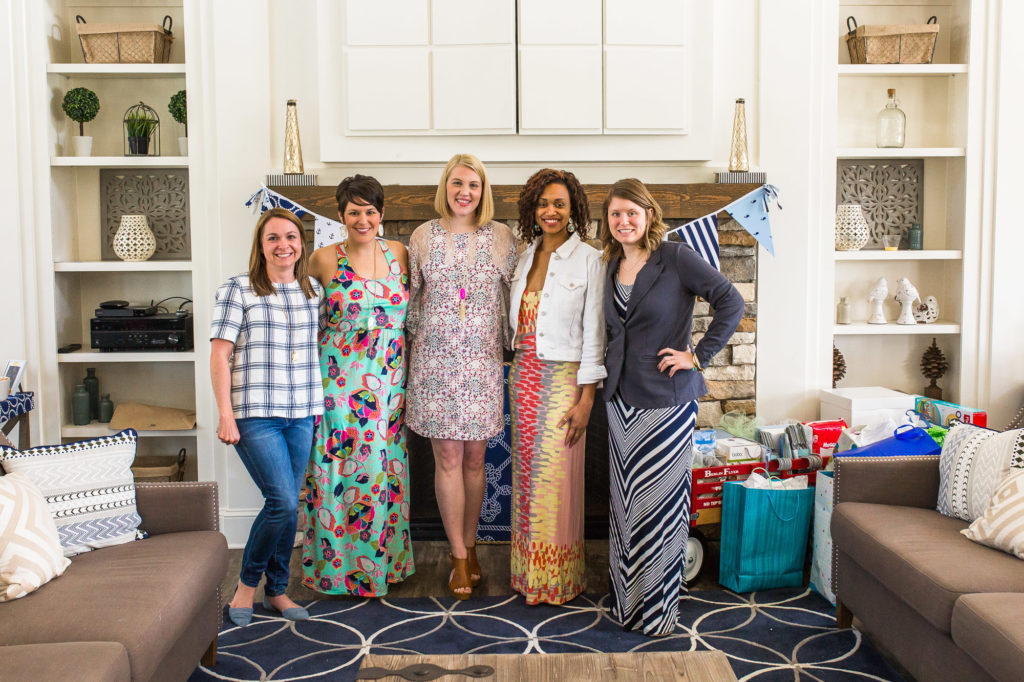 We had the shower at the clubhouse in Kelley's neighborhood, which was perfect since it had the right color scheme already in its decor! We did a nautical theme since Kelley is from Maryland (think crabs, rope, blues, etc.), and she had some of that going on in his nursery too!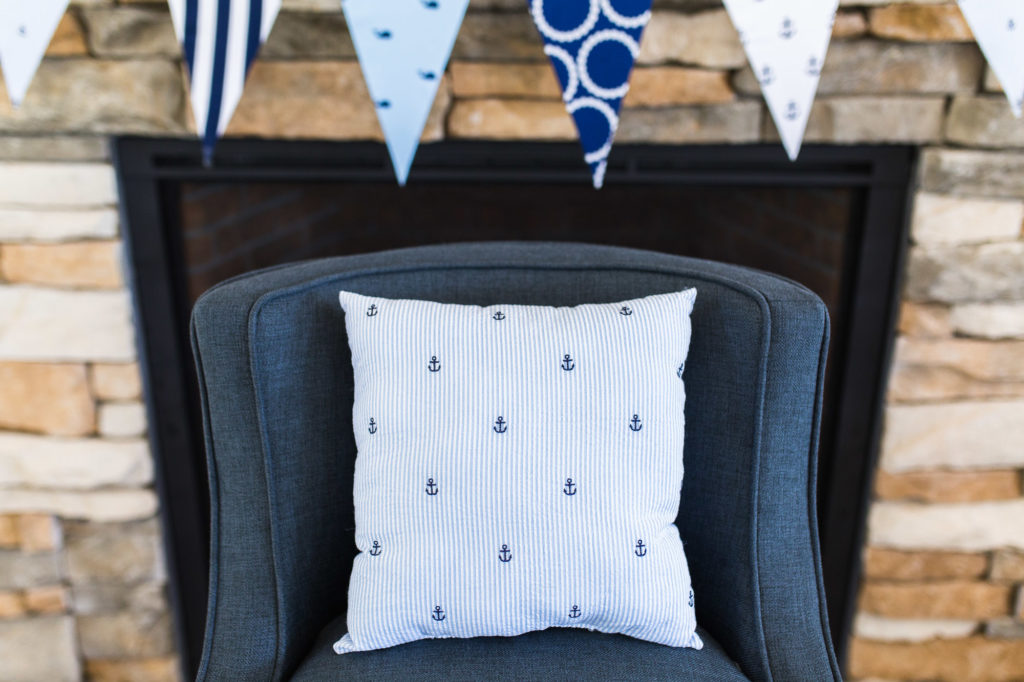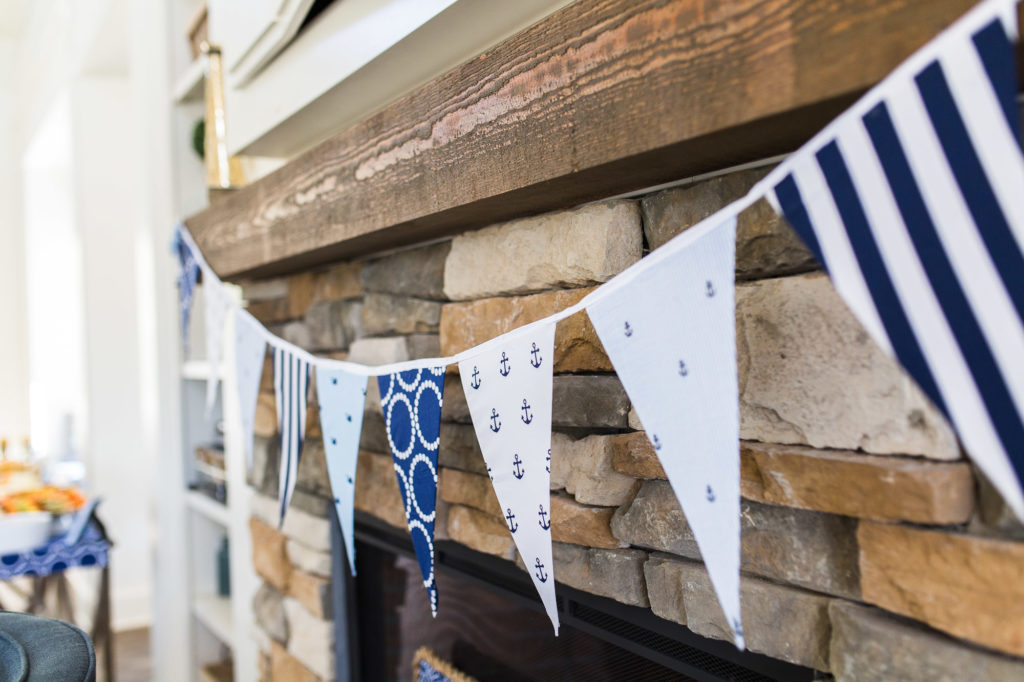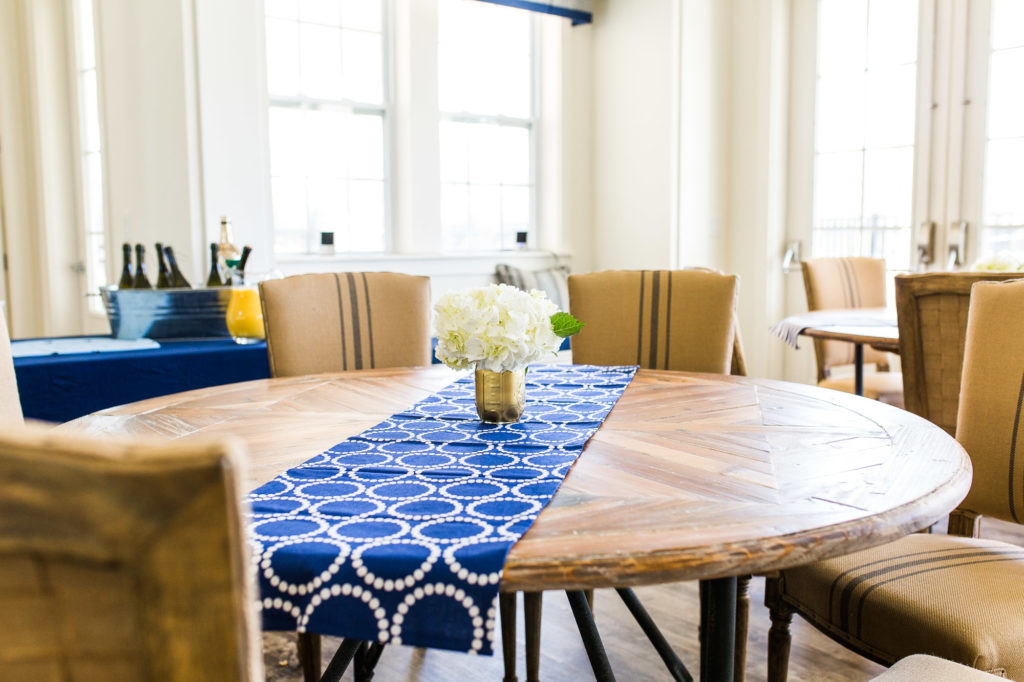 Kelley's friends made a great effort to be there, some coming from many hours away to celebrate! We were so grateful for the love in that room!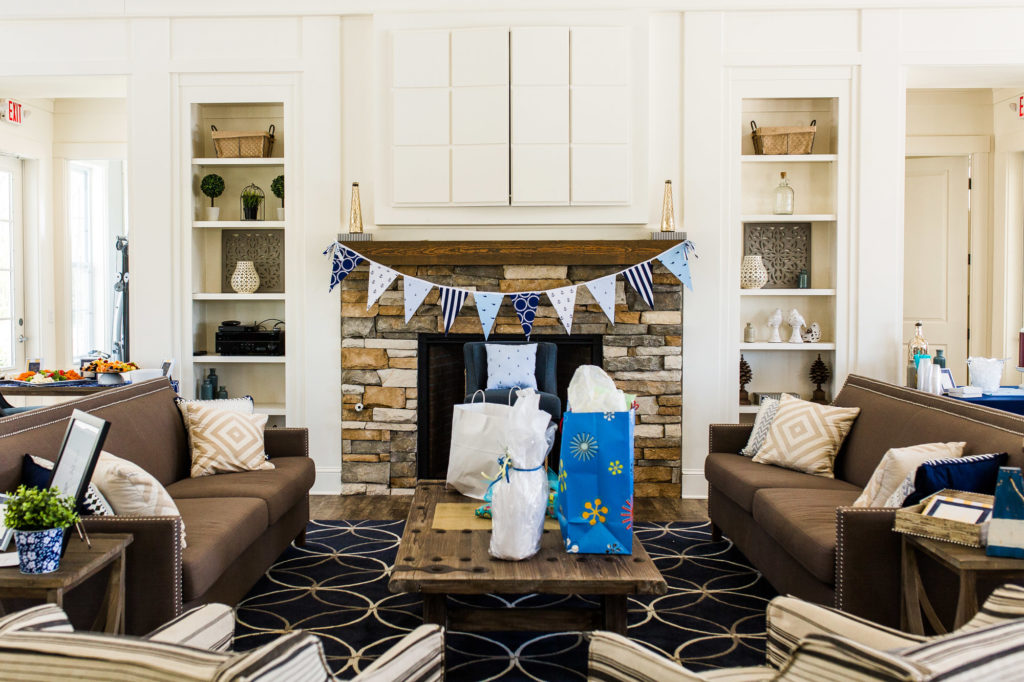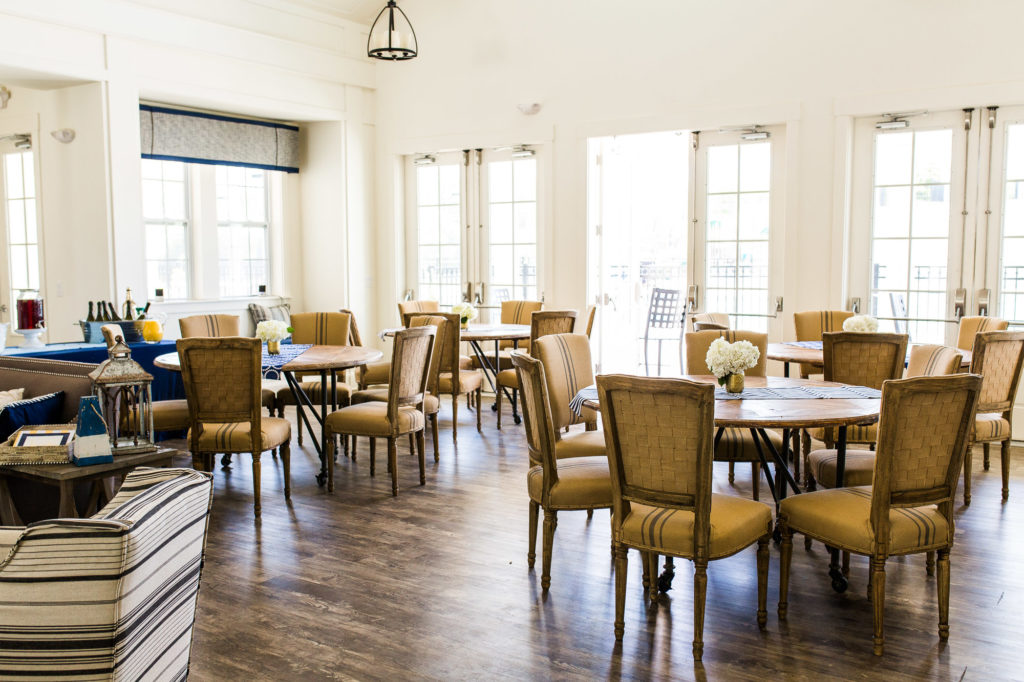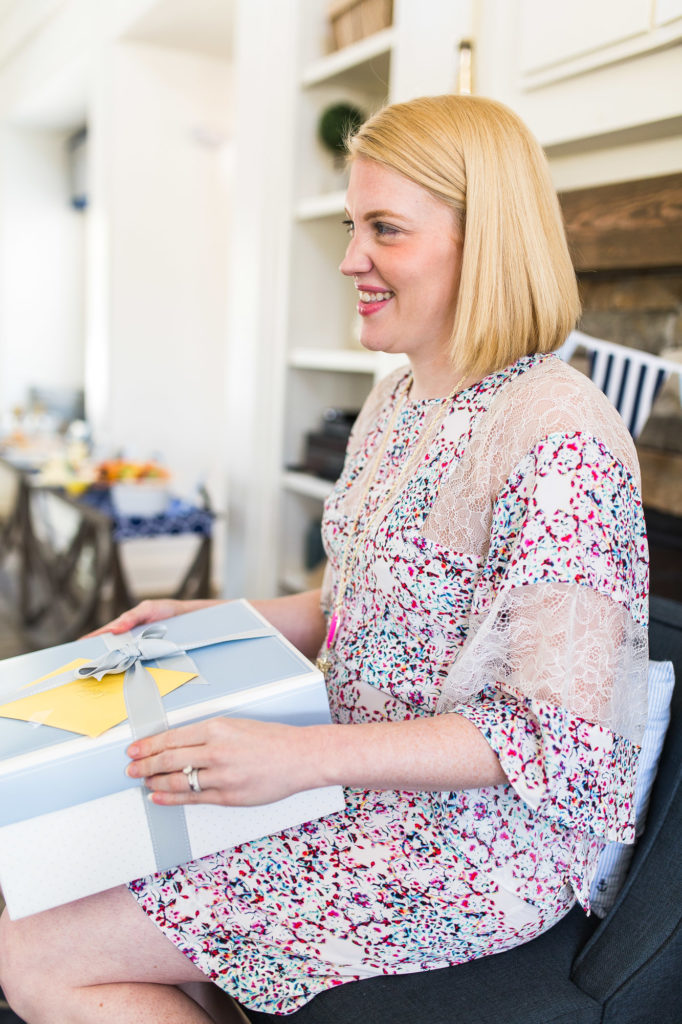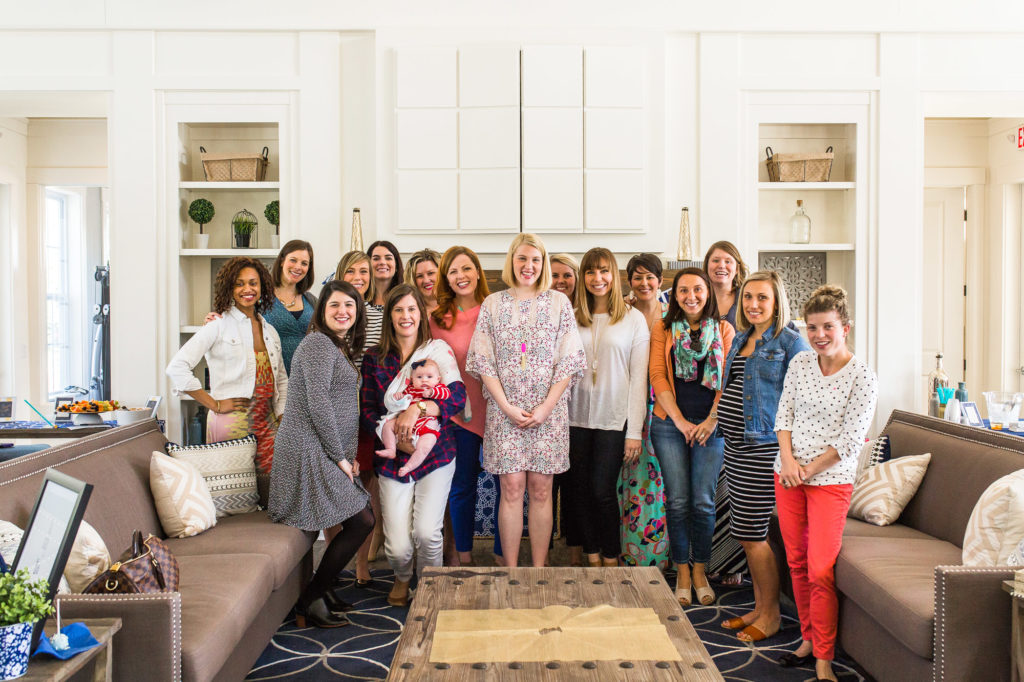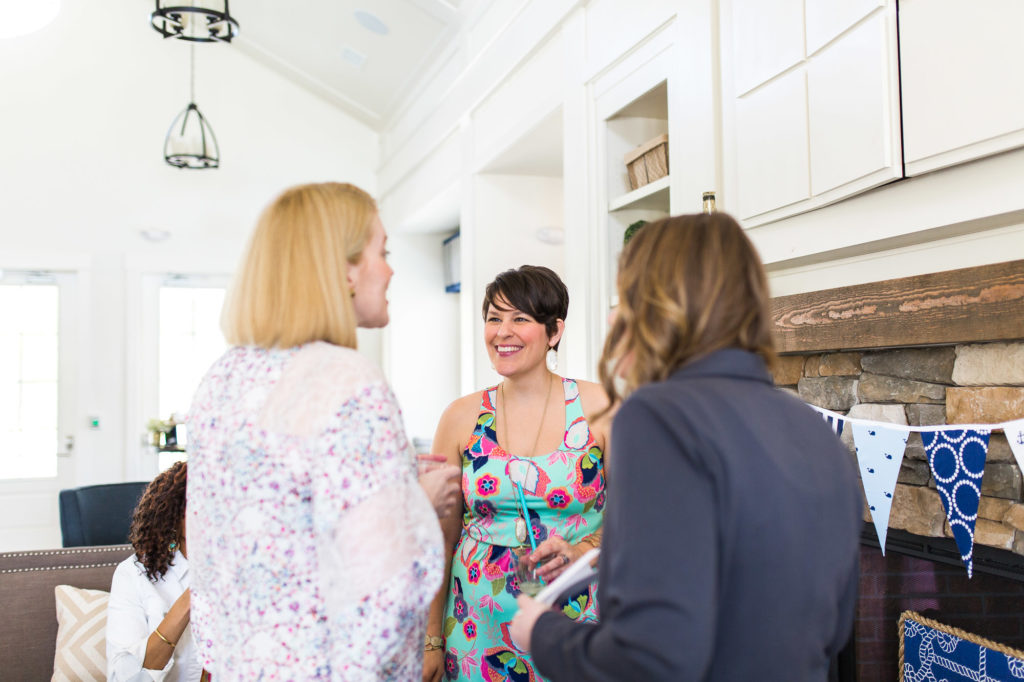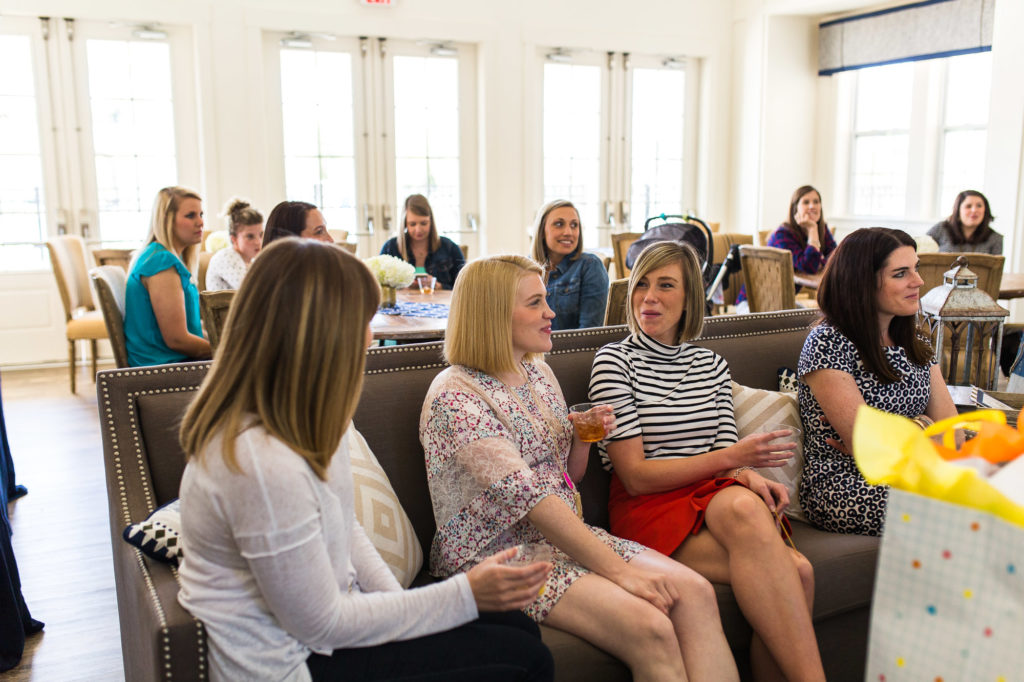 There was a very competitive game of match the celebrity with what they named their baby! You'd be shocked how much random celebrity knowledge we all knew LOL!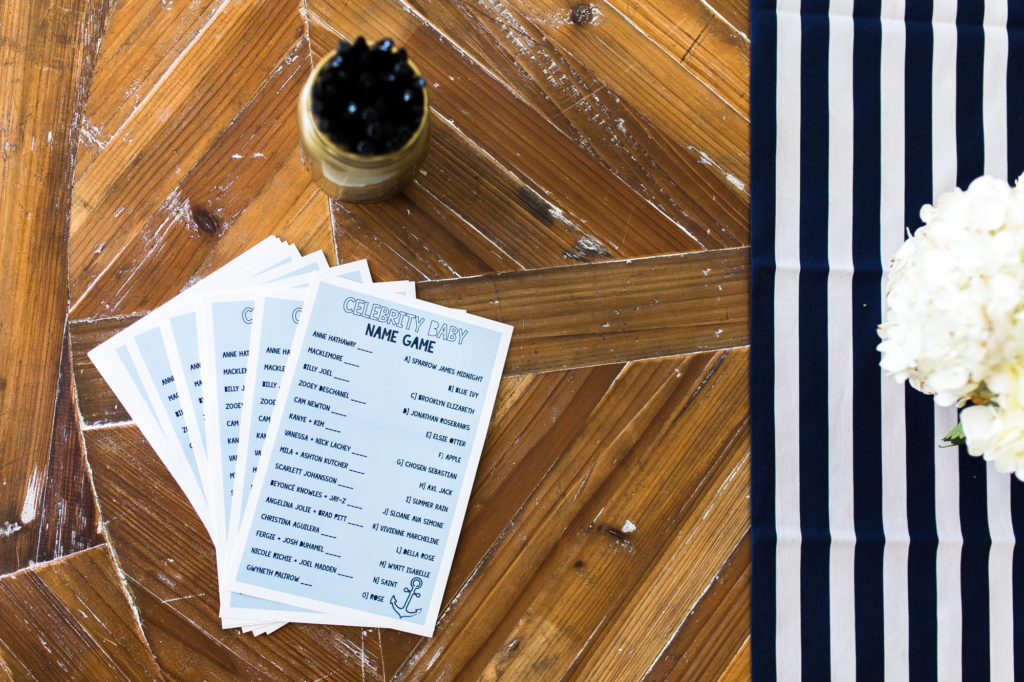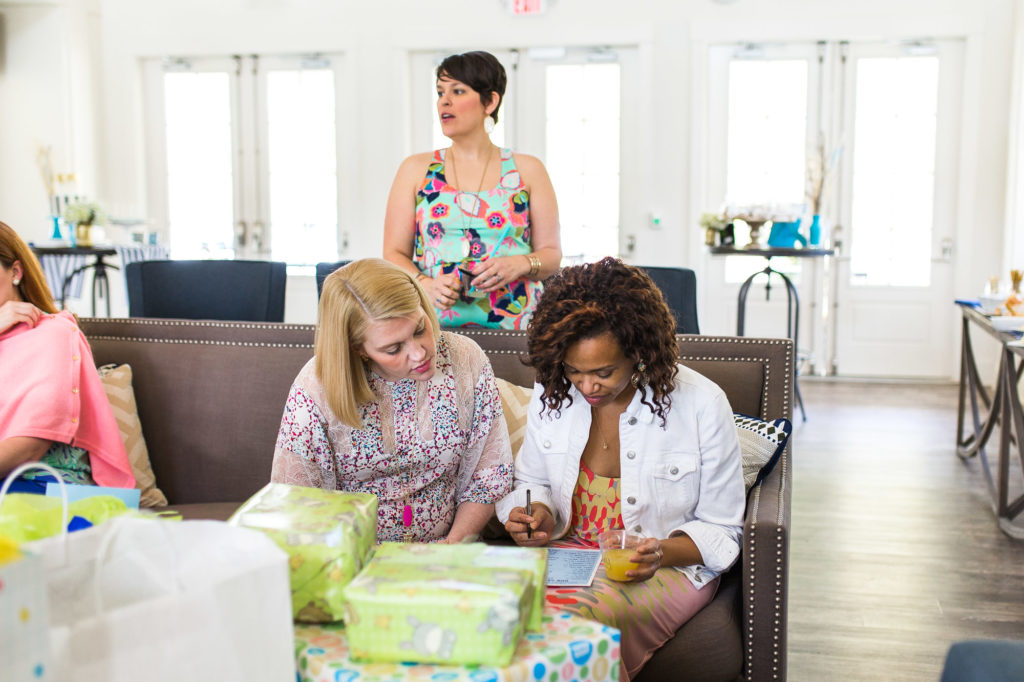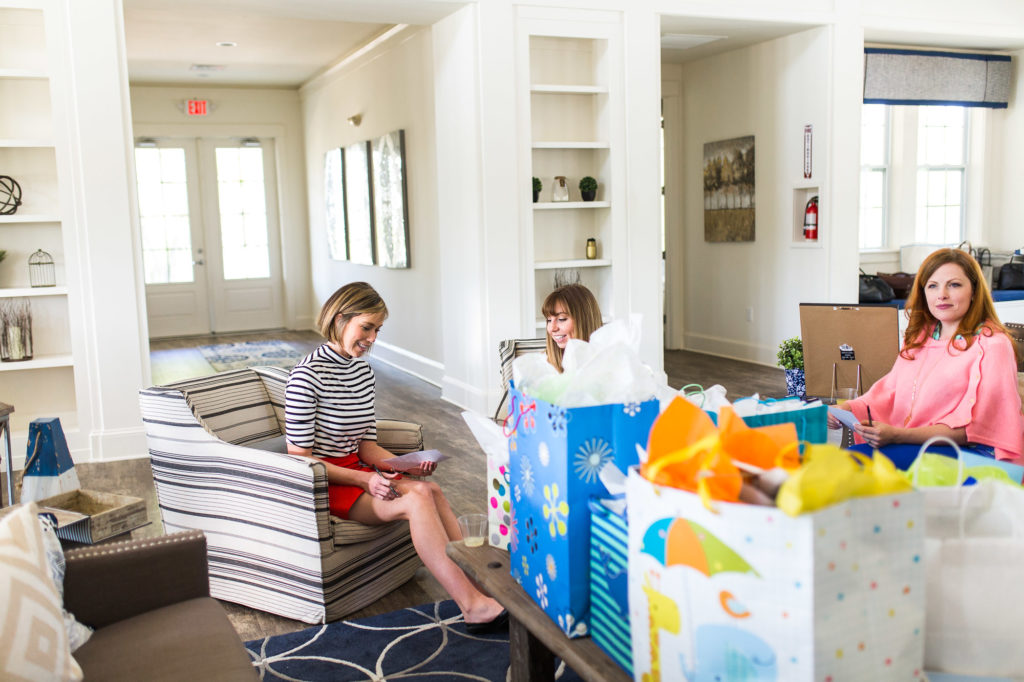 We did Kelley's favorite foods, what Baby Boy was craving, and lots of bubbly!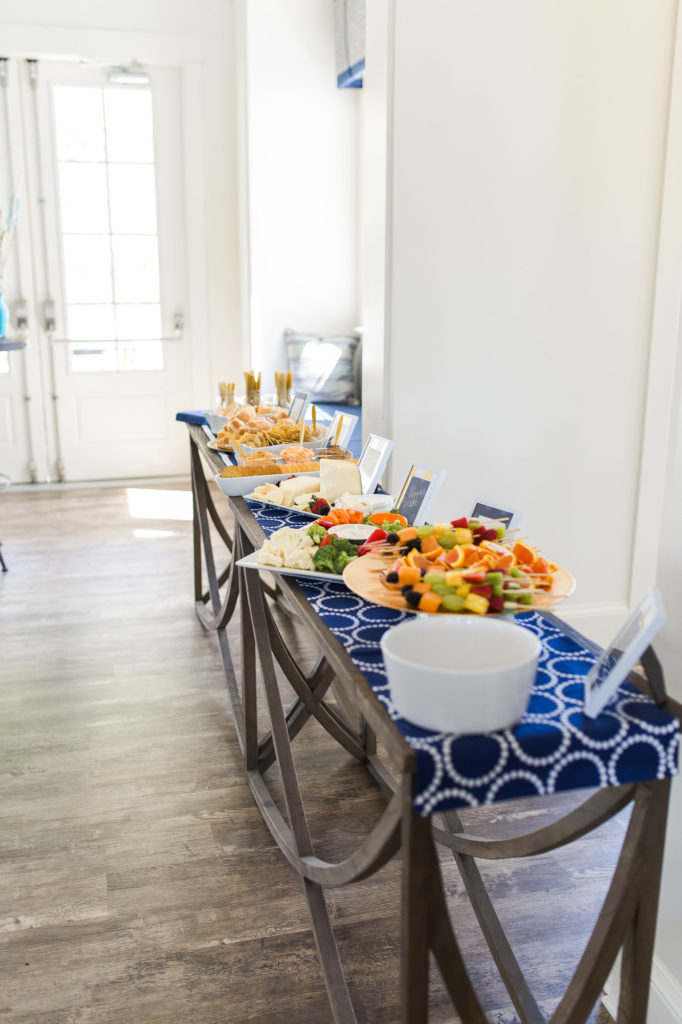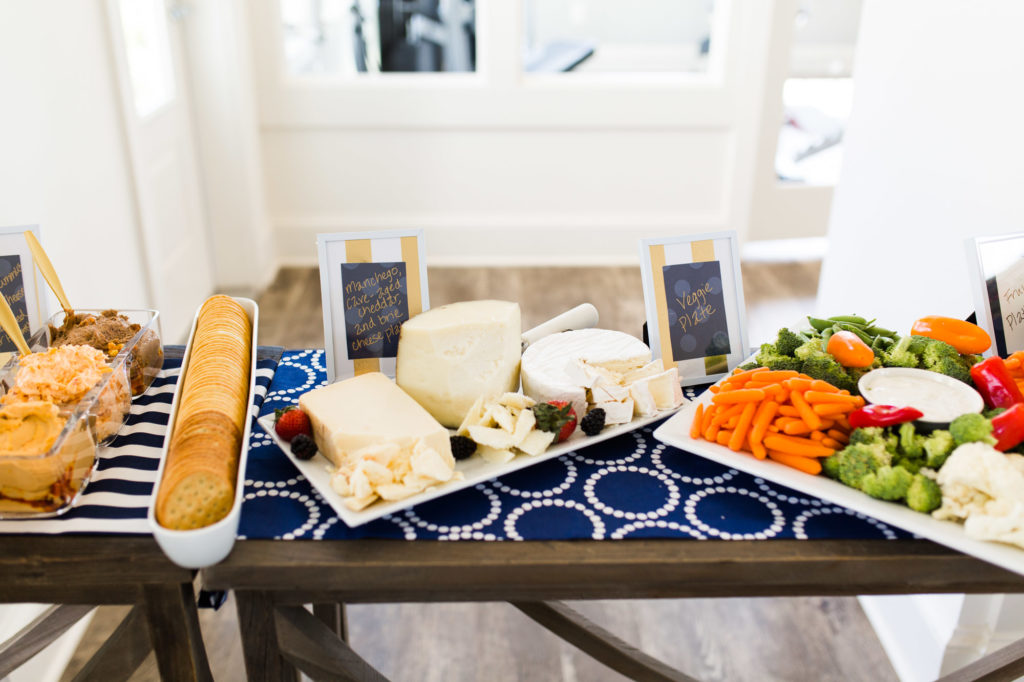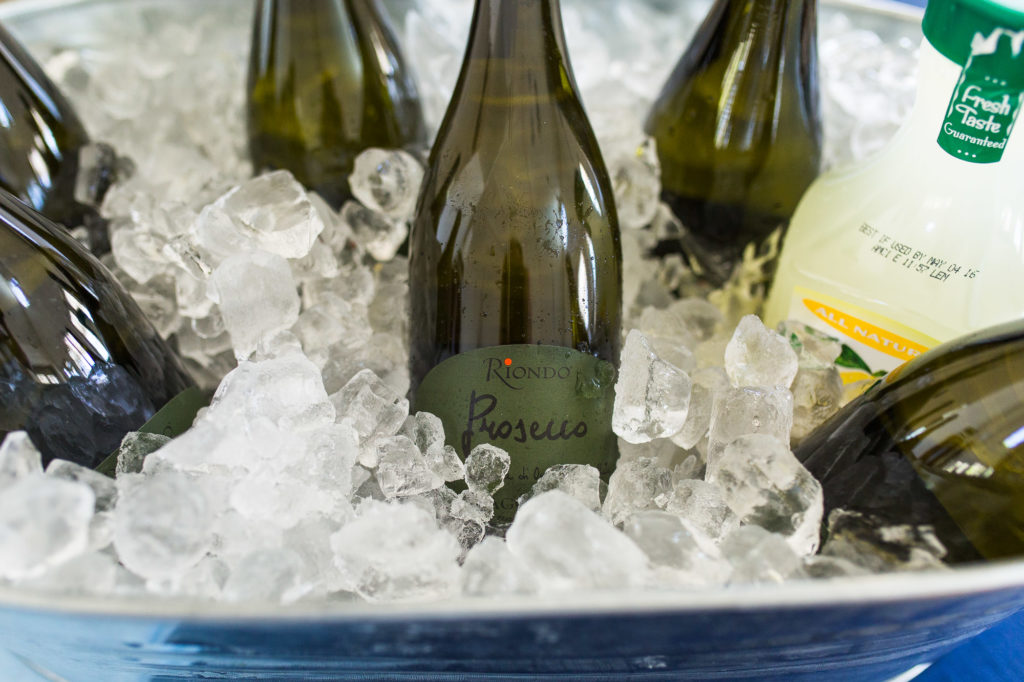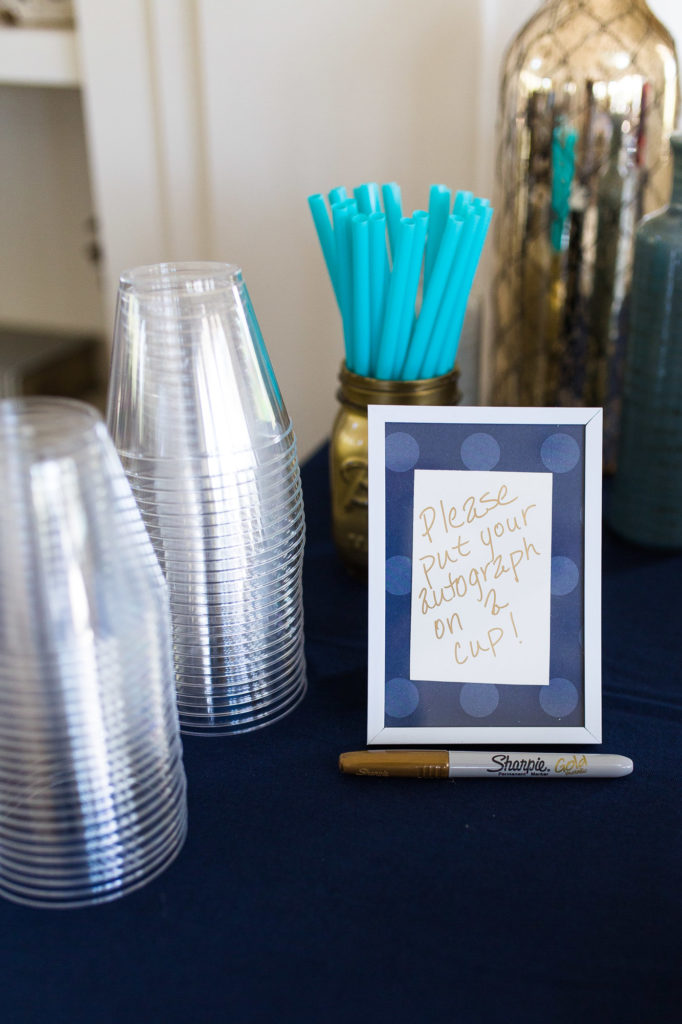 My girl is obsessed with Beyonce, so when I saw this quote/frame, I HAD to get it!!! Also, #protip buy thank you cards and envelopes for your mama-to-be, and have the guests put their address on the envelope! Makes it so much easier to get them done! Although, I don't think thank you cards should be written if you thank the person to their face when they give you said gift. I know that's not the most popular opinion in the world, but I am who I am! 😉 I knew it was important to Kelley, so I obliged! 🙂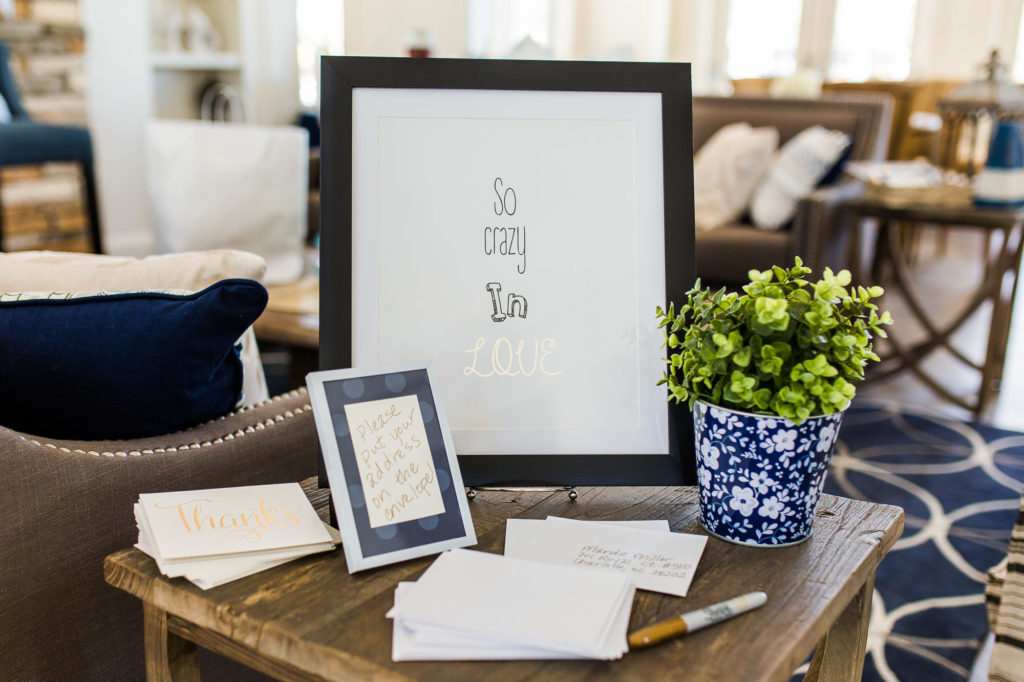 Time for the treats! If you don't know this, Kelley was my head baker at Got What It Cakes, so we have made hundreds, if not thousands, of cakes together! This was no exception! But I kept the design a surprise (I think…my memory isn't the best), and of course went nautical, but not too much! We also made our famous cruffle (cake+truffle) pops, and then rice krispie treats were the take home gift!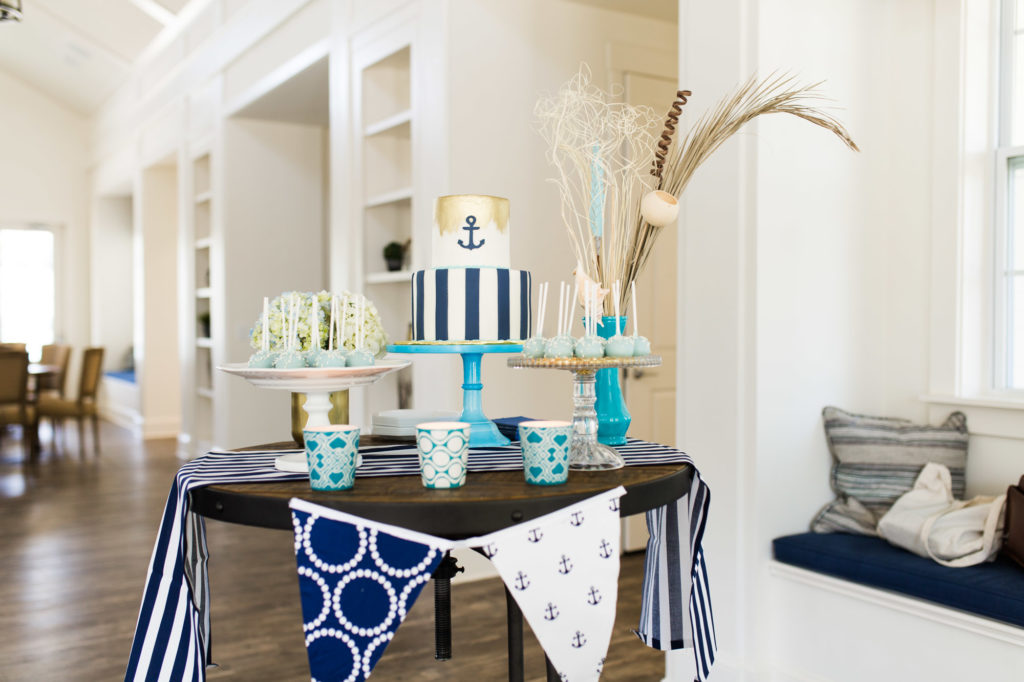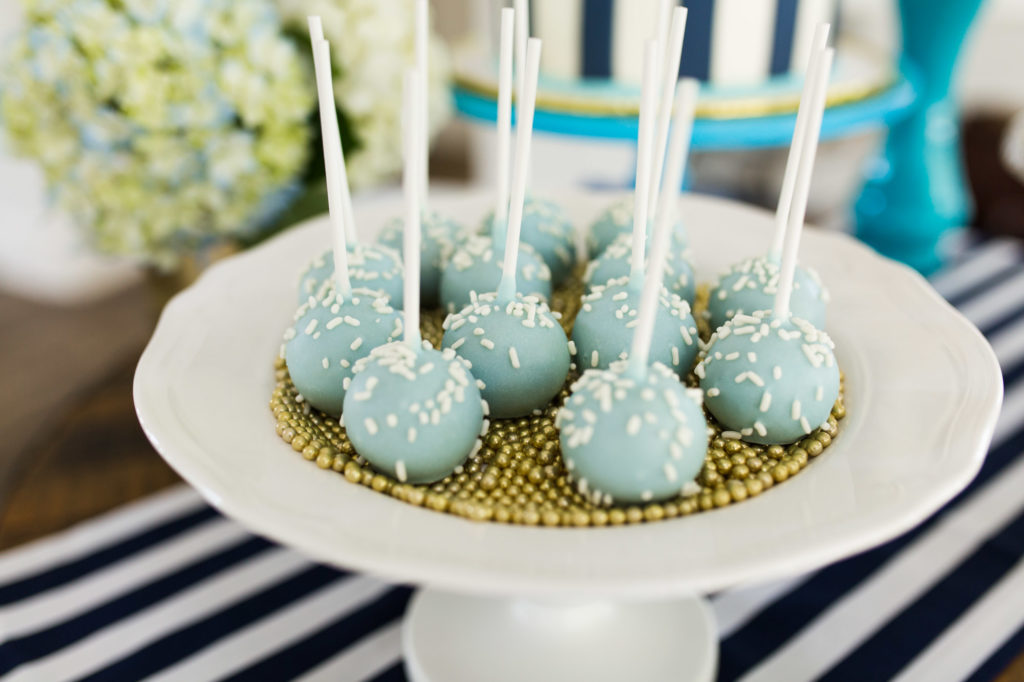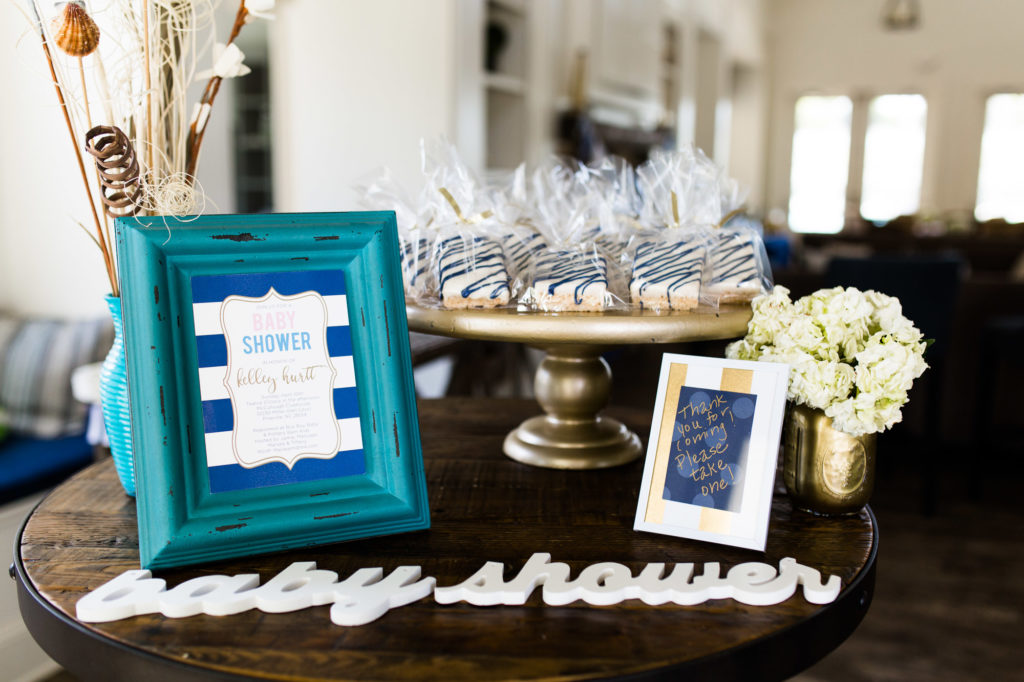 This clubhouse, this day, and the people inside were filled with love for this little boy and his mommy, and we will love him until we see him again. Baby Boy Hurtt (BBH) has a little sister, who came into the world September 5th 2017, and since today is also National Siblings Day, I wanted to honor him as her big brother! Here's Juliana Rae, and try not to instantly fall in love with this gorgeous, happy, smart, sweet baby girl!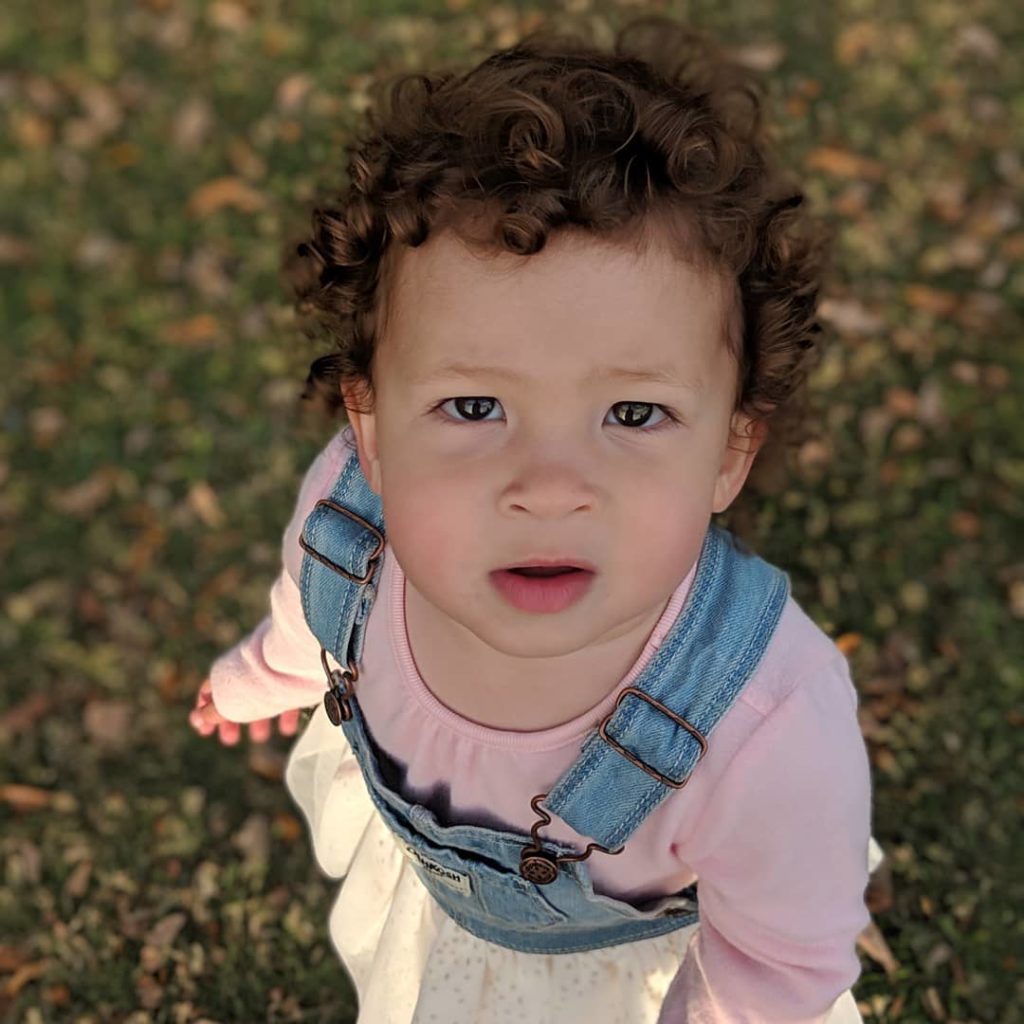 Kelley couldn't have gotten through these last three years without the gift of KinderMourn, which is an organization that helps people navigate all kinds of grief. Many people walk through the pain of stillbirth, and it's absolutely brutal. KinderMourn provides free counseling to anyone in need, and relies on the generosity of donations to keep its doors open. Kelley and two of her friends (whose babies were also born still) are raising money through the hope floats annual duck race, which takes place at the whitewater center.
They literally release 30,000+ tagged rubber duckies into the rapids, they float/race down the water, and the winner gets a prize! If you "buy" a duck, you get a number, and your duck could potentially win the whole thing! But even if it doesn't, you've helped support an amazing cause! Here is the link to get your ducks…please consider giving, in the name of all babies born still, and for Baby Boy Hurtt.