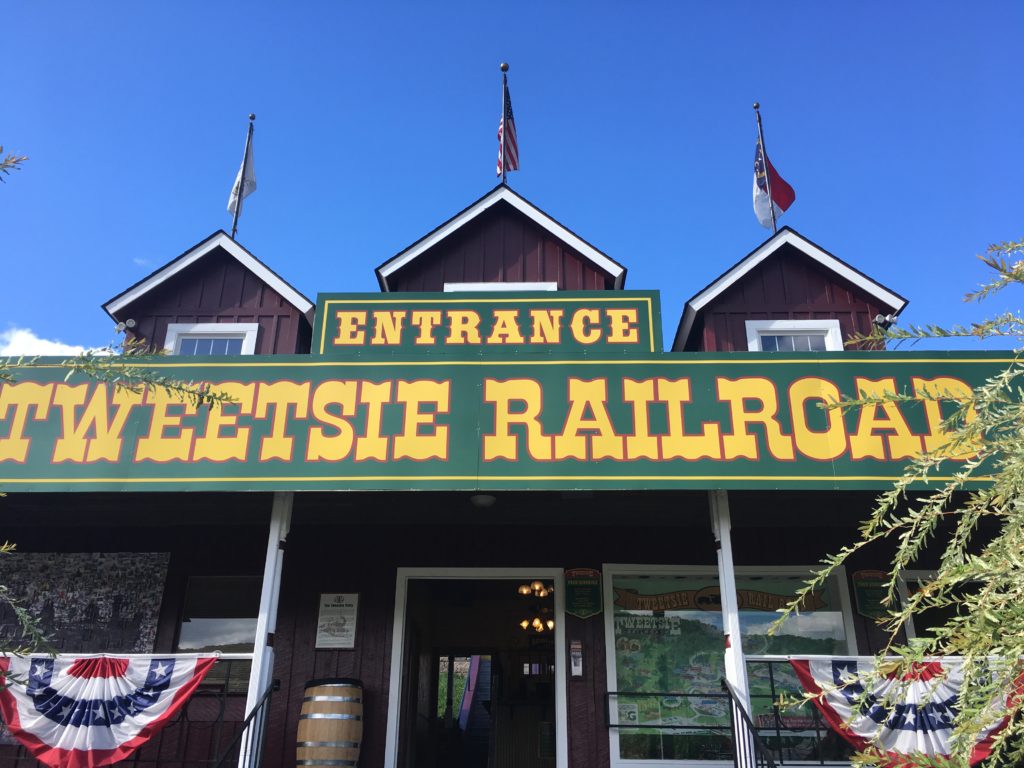 I have lived in North Carolina almost my entire life, Charlotte, to be exact. My husband and I both went to Appalachian State University. I was a nanny for a family while I went to college, and little Jack Thomas (yes, the boy I nannied has the same name as my dad) loved trains. Yet I had NEVER been to Tweetsie Railroad, that is until two weeks ago?!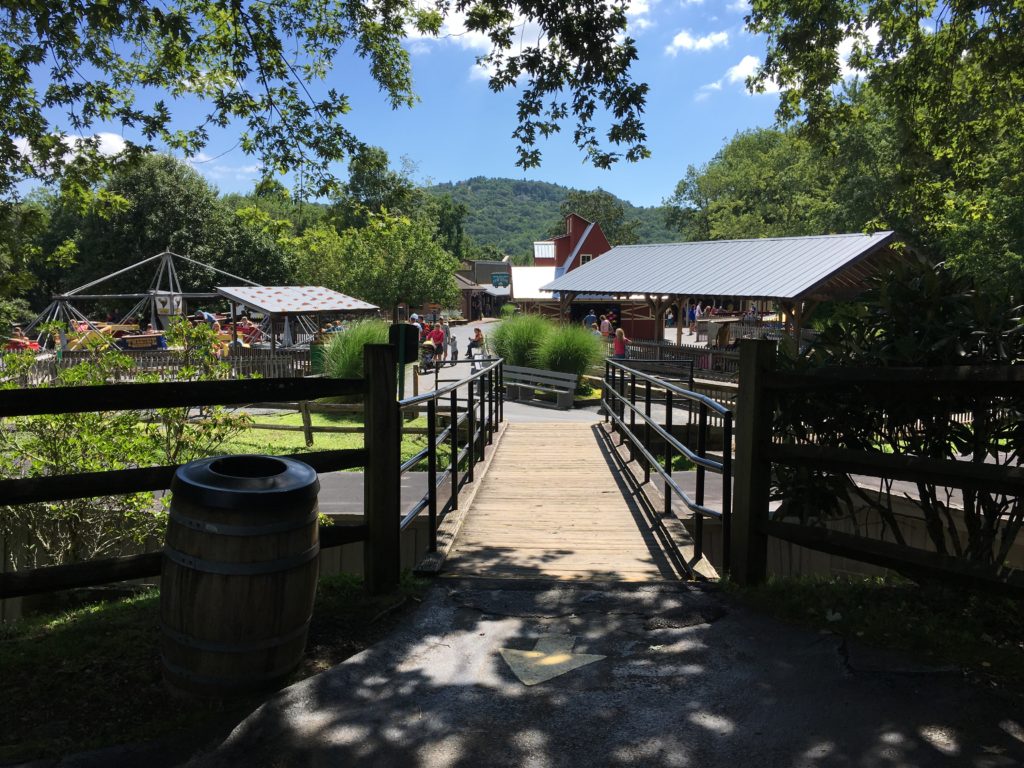 My mother-in-law, Alex, is a groundskeeper/gardener at Tweetsie (she keeps it looking beautiful for all of us), and wanted to treat us for her 60th birthday! I honestly didn't know what to expect, and if I'm being 100% real with yall, I thought it was a train ride, and maybe some walking through the mountains?
My internal dialogue was, 'even if this isn't exactly up our alley, it's free, so woohoo!'
Welllllllllllll, I will admit I was soooooo surprised when we walked through the entrance! Yall, it was TOO CUTE for words! It's Cowboys and Indians brought to life, with themed characters walking around the park, a "jail," horses to mount and practice your best "HI HO SILVER," western stores to buy fun toys in, and much more!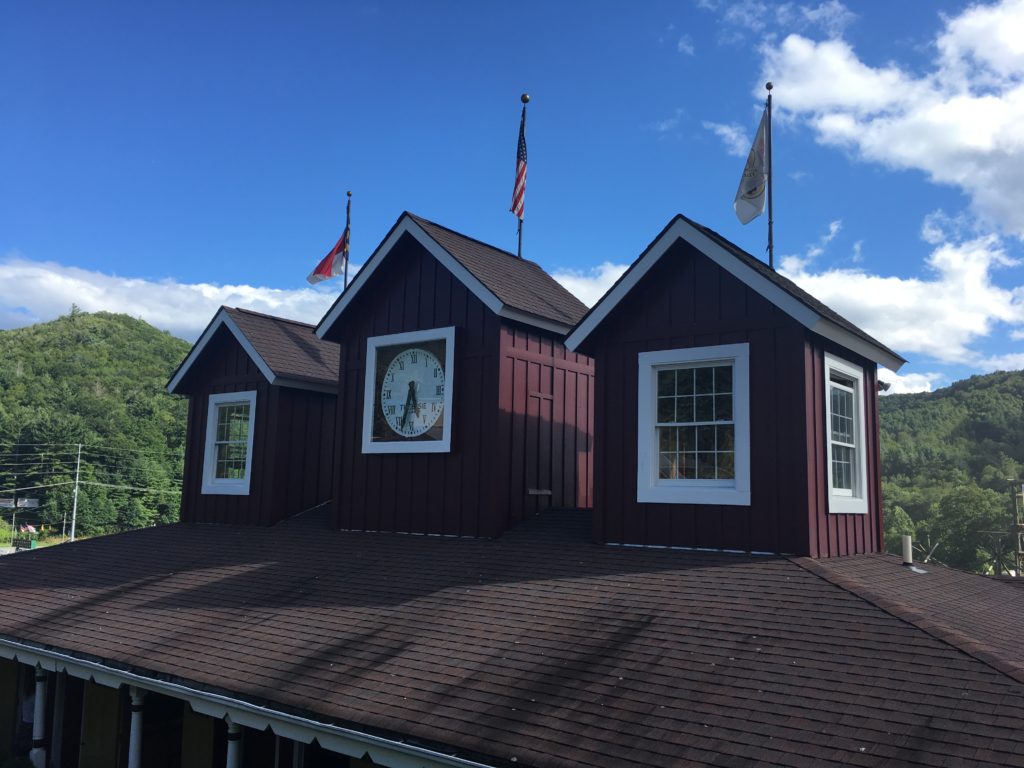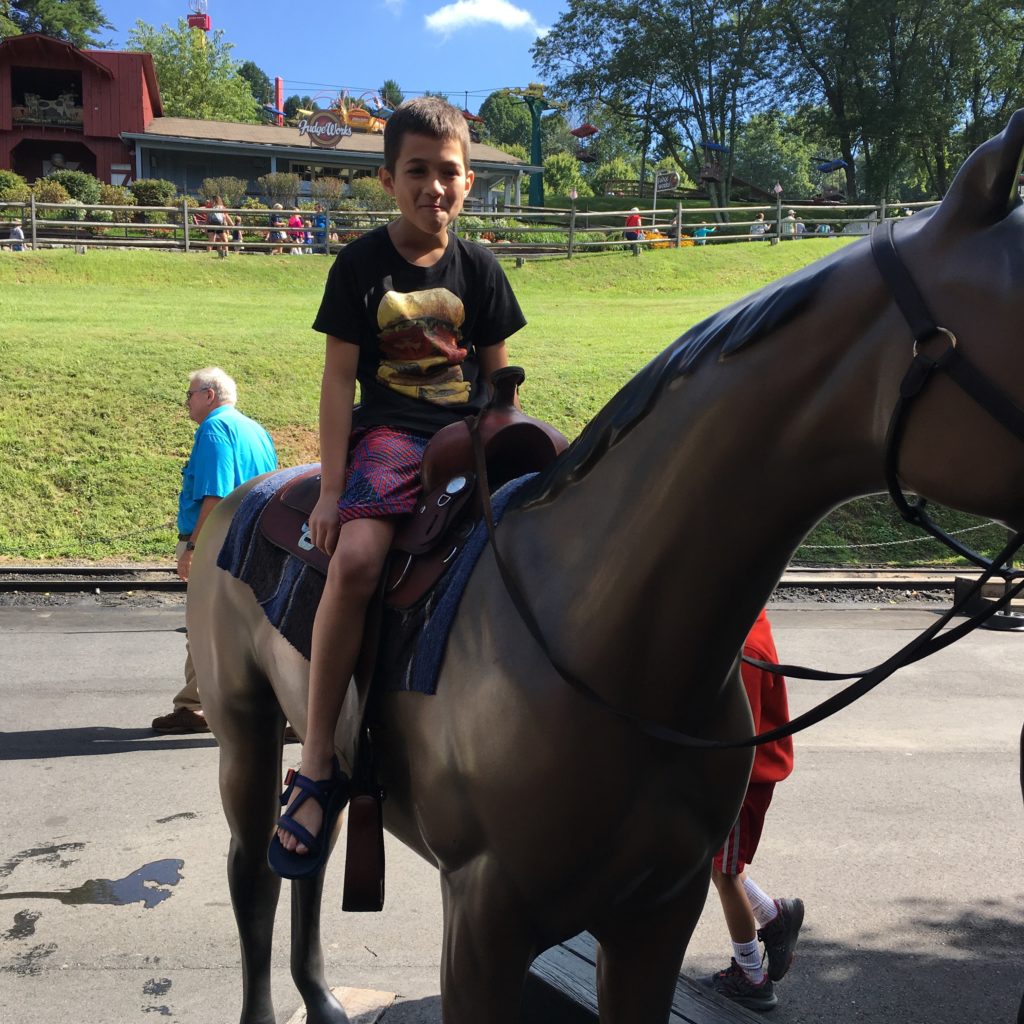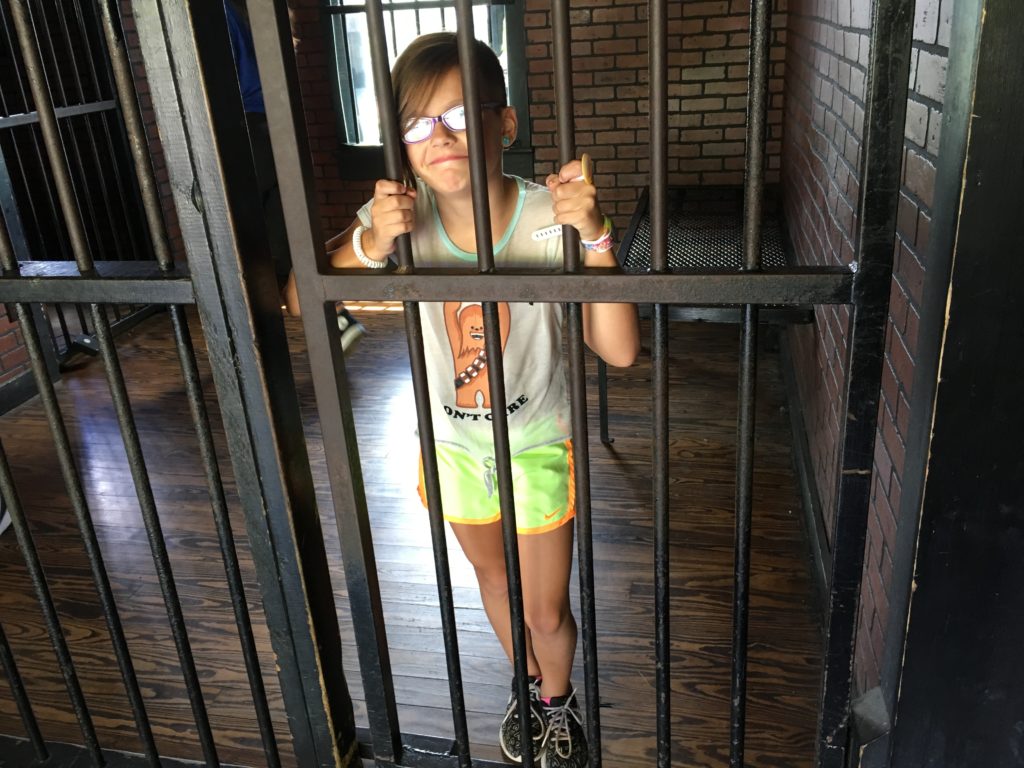 Of course, the train is the focal point, still running on coal, sounding the iconic whistle and bell, and leaving the "station" every 30-45 minutes!
Tweetsie! (Click to see a 13 second video!)
Characters hop on and off, performing acts on the mountainside along the way, and making you laugh while in your seat.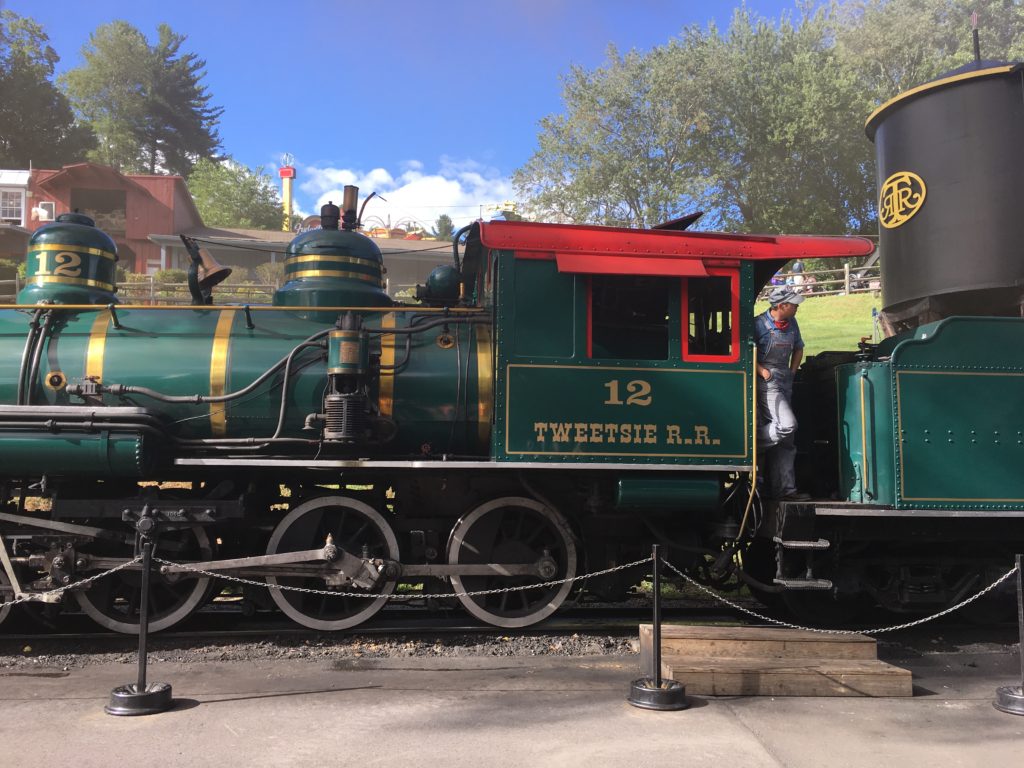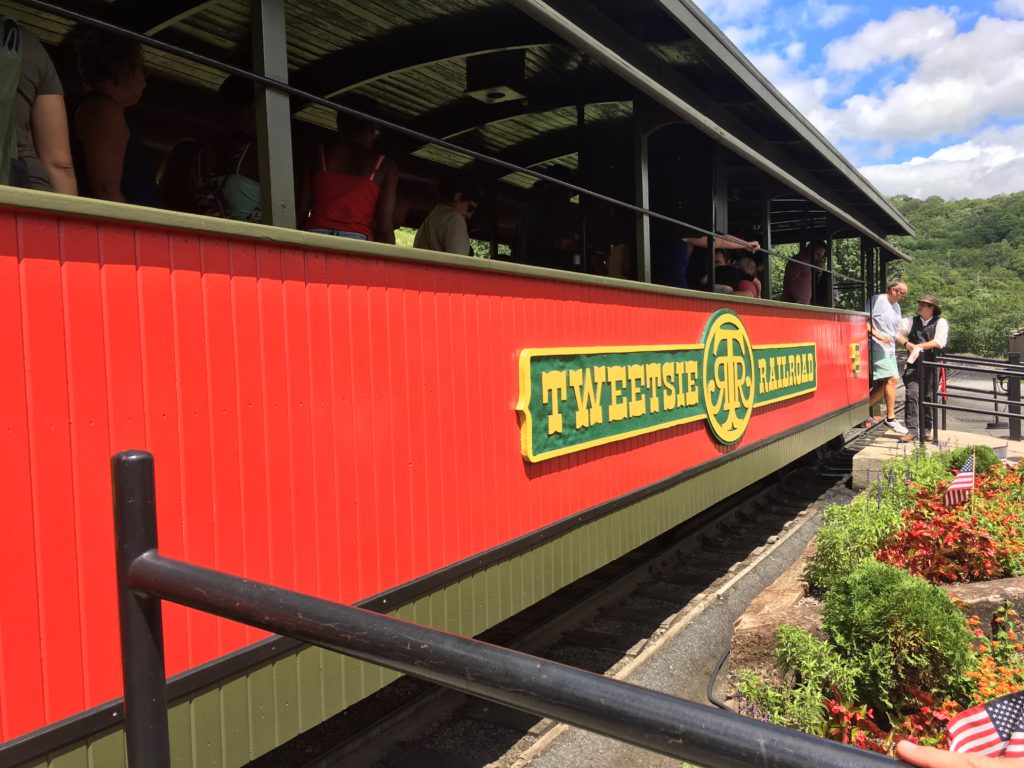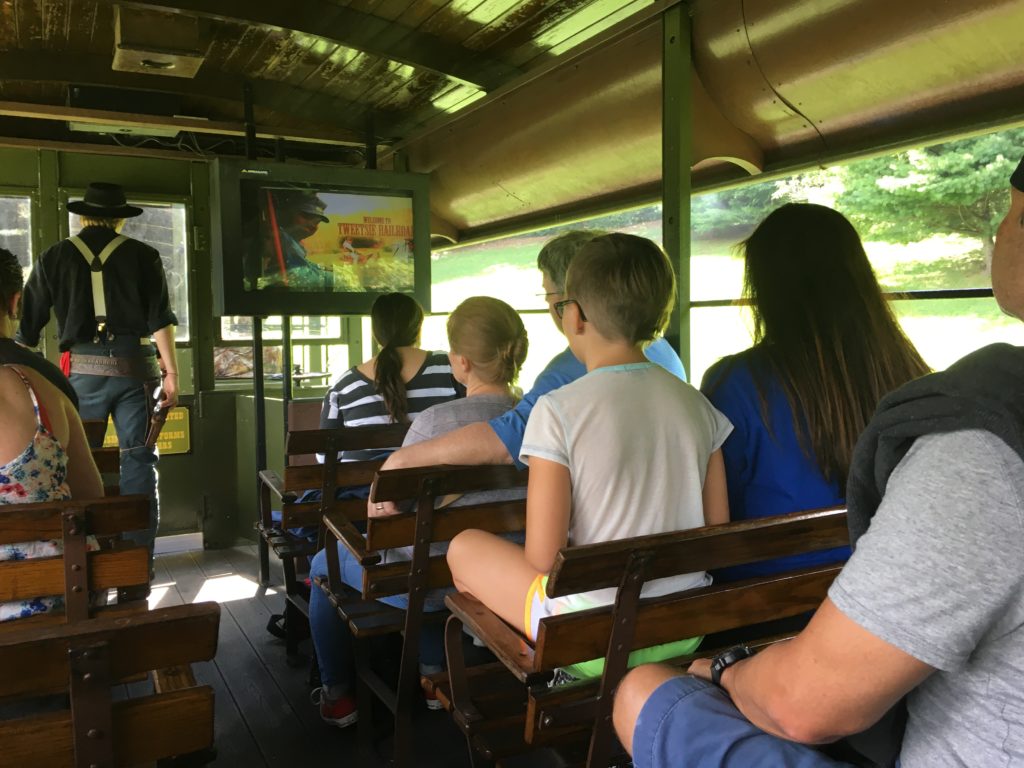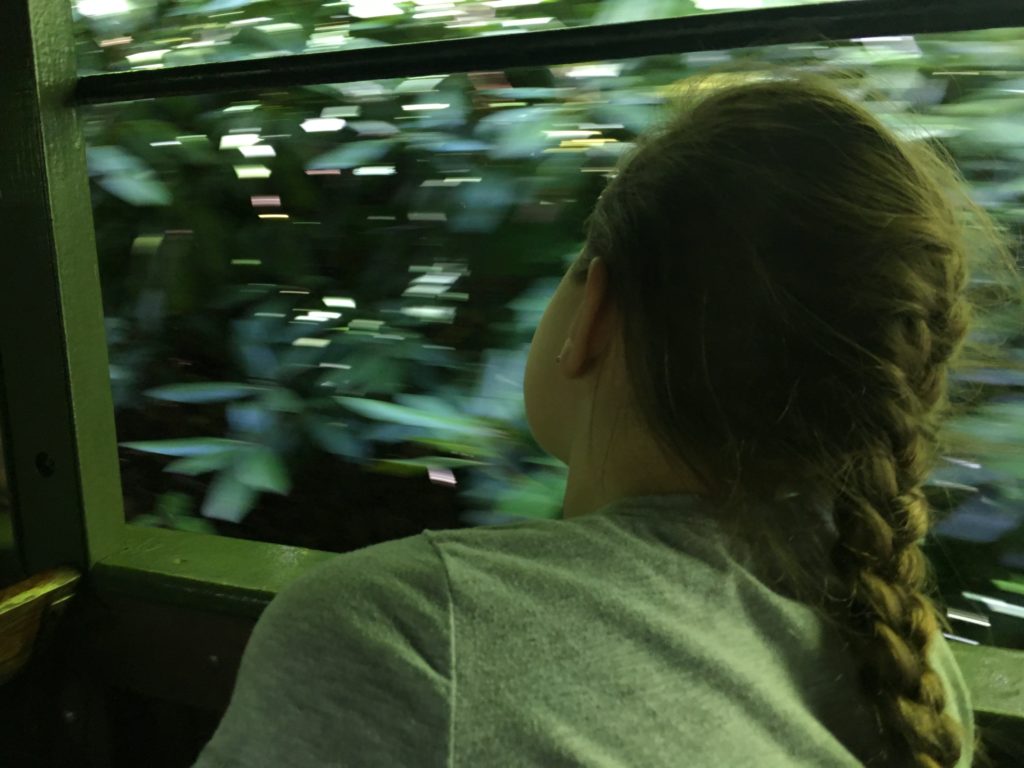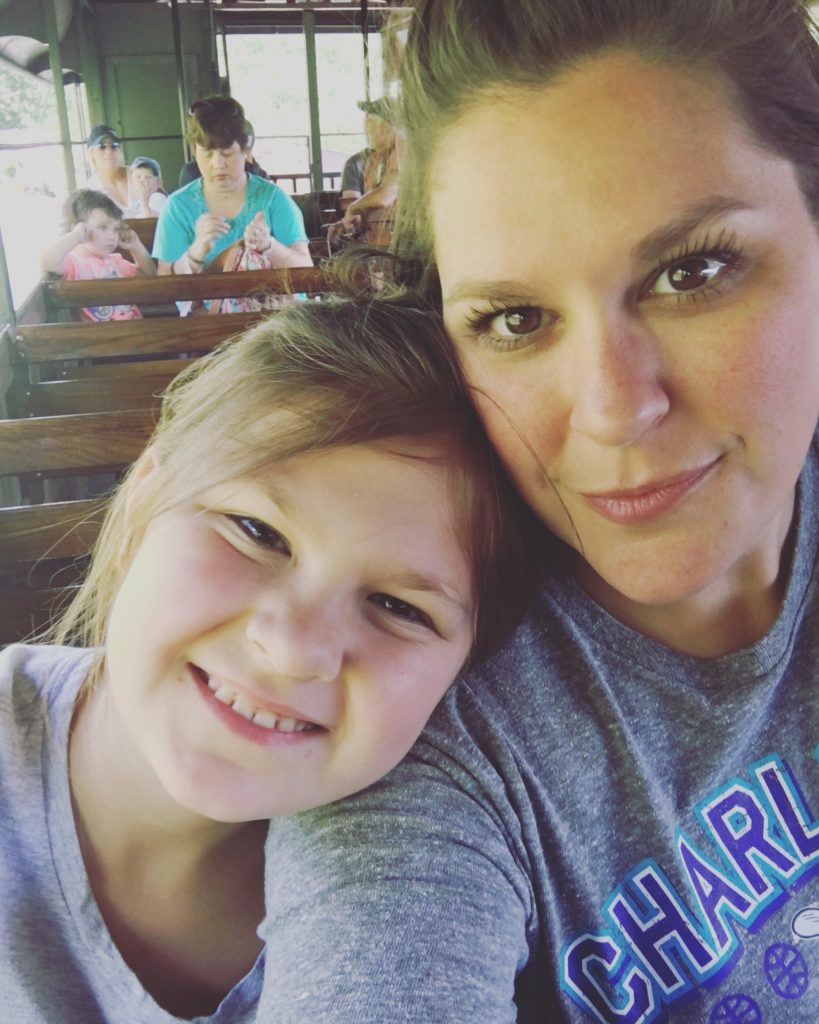 There's a chair lift, which was my favorite part, and it was so relaxing to ride it up and down the mountain!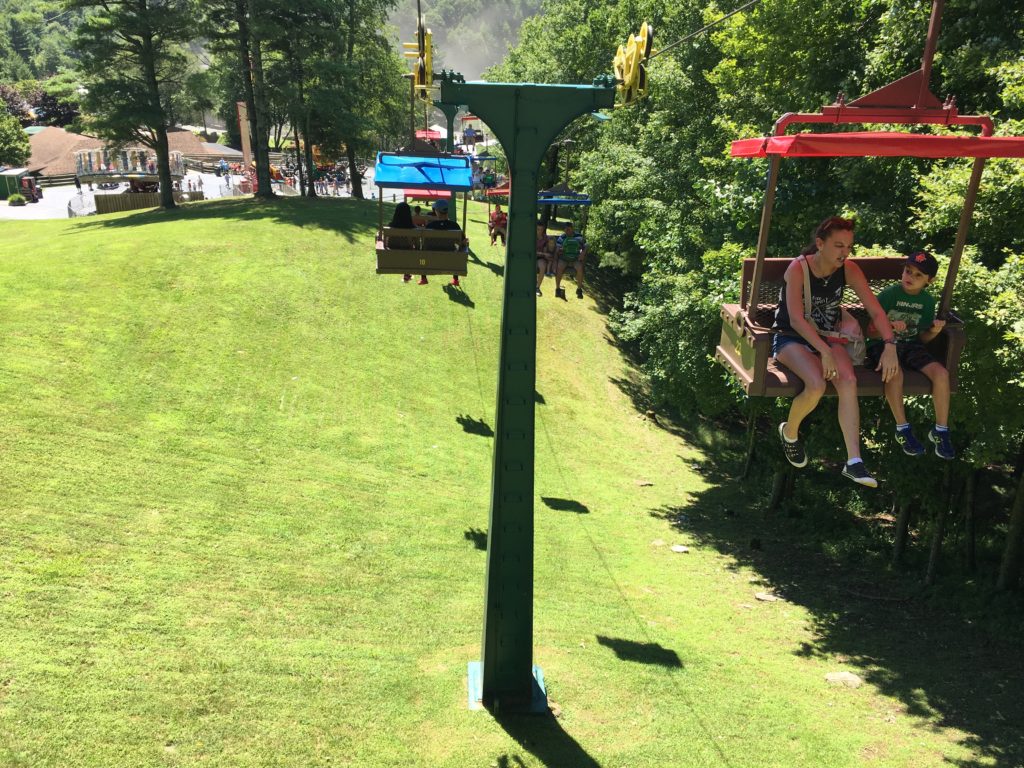 The petting zoo had llamas, goats, and more, with some of the animals roaming freely, and many who loved their extreme close-ups! I'm not a huge fan of animals, but I played along, and even kind of fell for a mini horse (remember when Rob & Big had one on their show?!)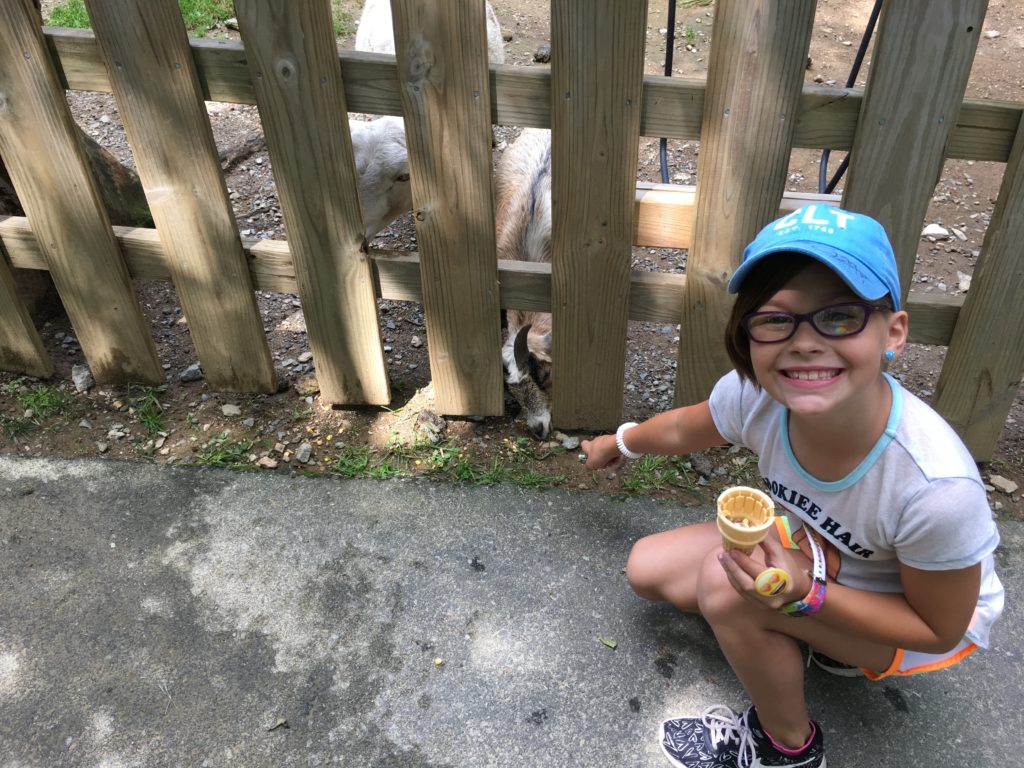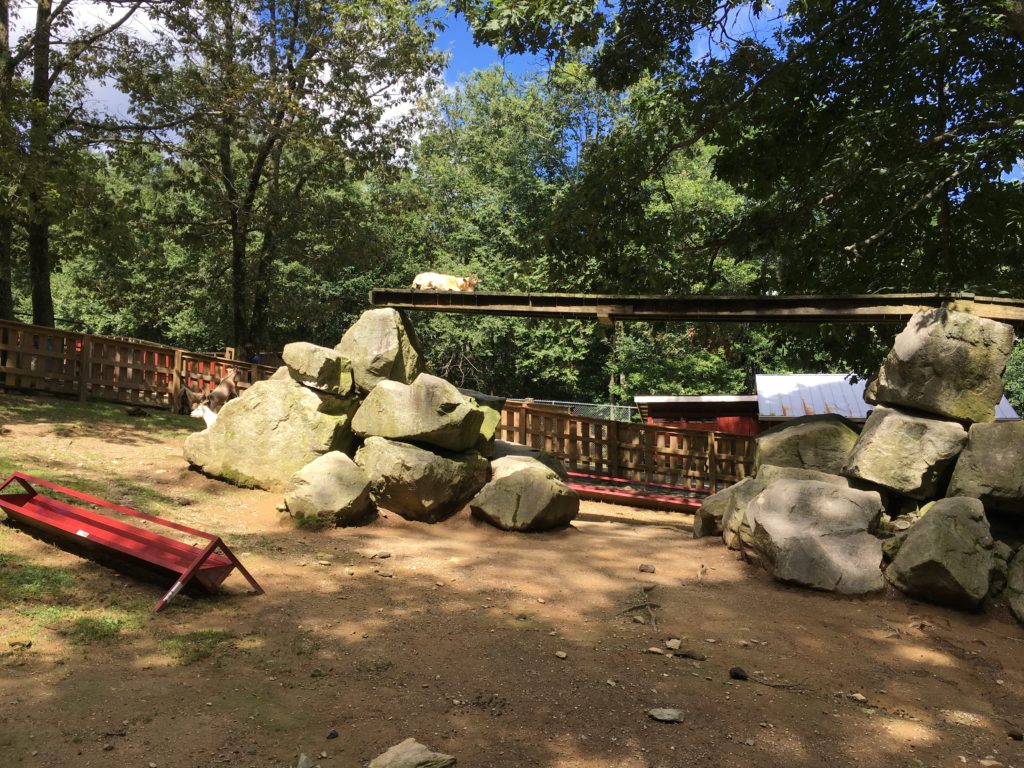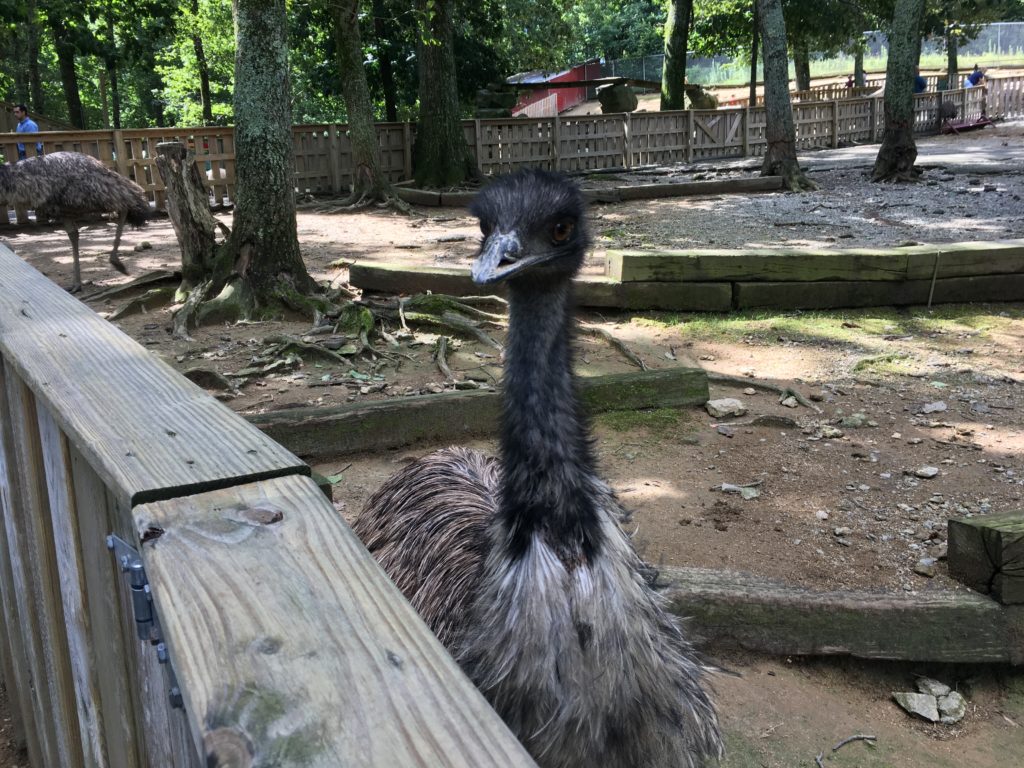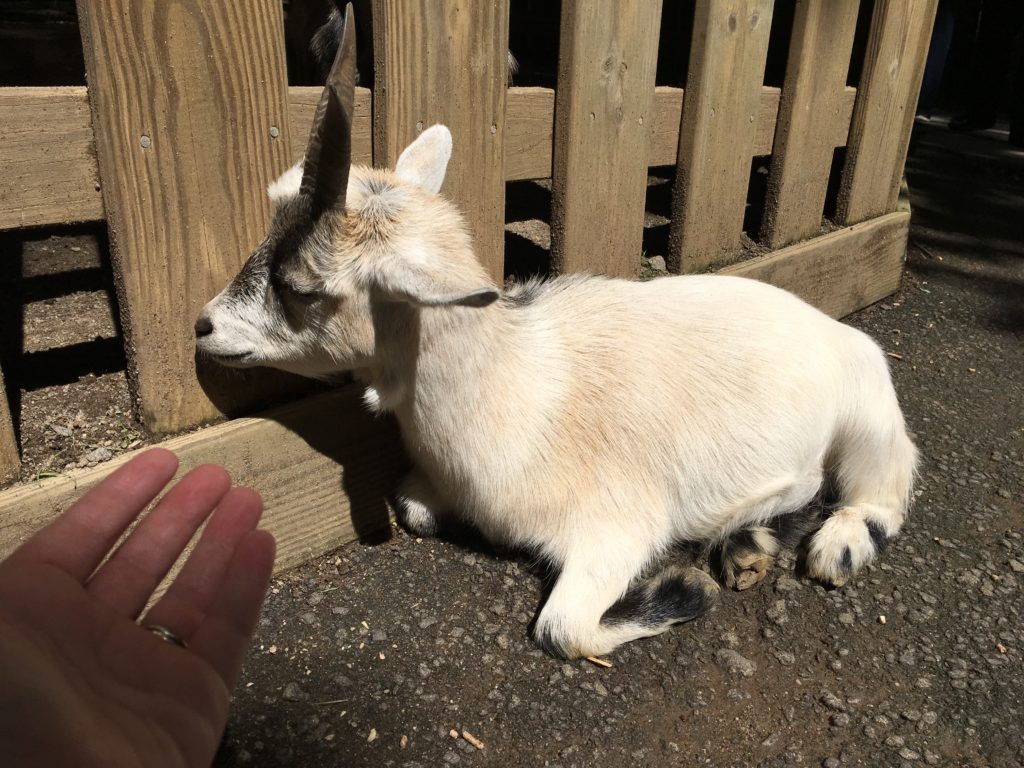 We panned for gold, and found lots of fool's gold, which is (free to do) and good enough for my minis!
And then the rides?!!! I had NO IDEA there were rides here?! Think of the classics you sometimes see at fairs…but these are always here, feel very secure, and the engineers on staff look after them to make sure they are running as they should. (We were at Tweetsie right after that horrible accident happened in Ohio and a part of me was inspecting every damn bolt on the rides). But I felt comfortable with the conditions, so we rode as many as we could, and I took a ton of videos and posted them on my Instastory (which is why you should be following me for sure on IG), but didn't save them…bad words! Anyways, trust me when I say there's SO MUCH TO DO.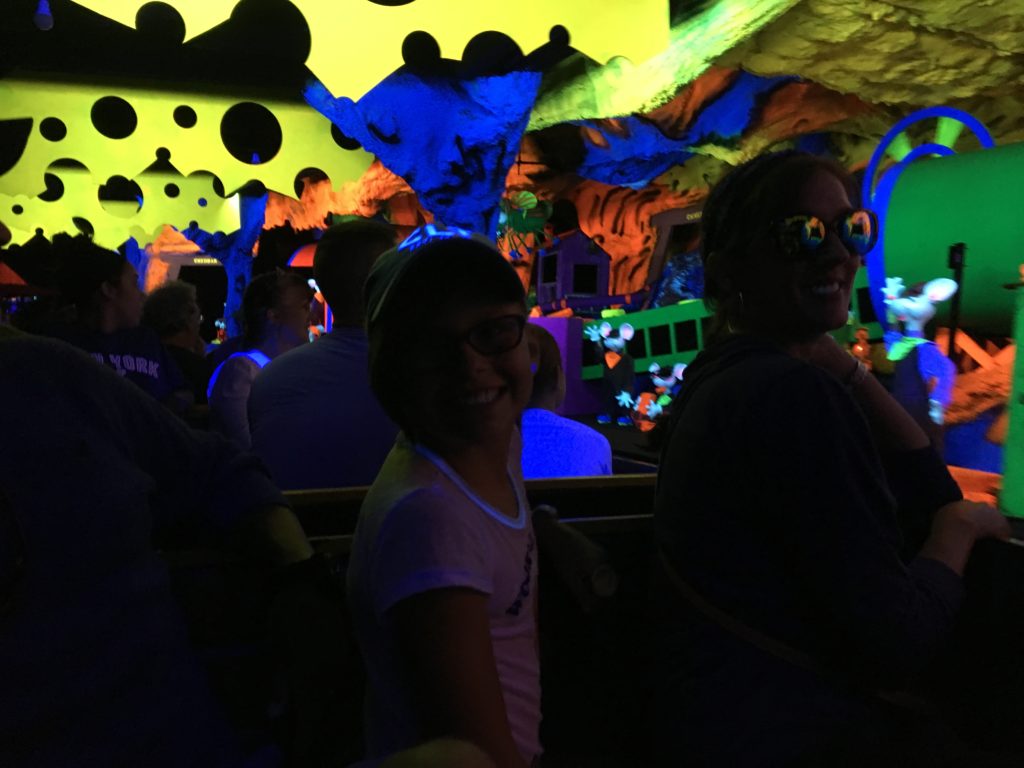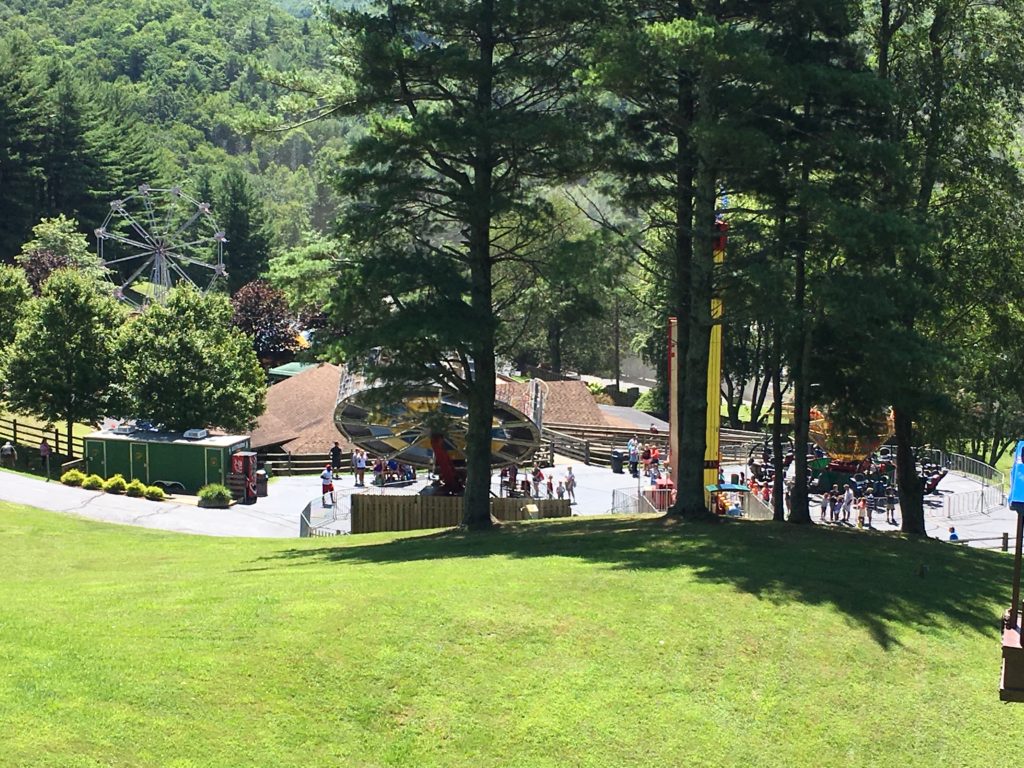 We really did have such an amazing day at Tweetsie, and couldn't have asked for more beautiful weather! July in the mountains>July in Charlotte any day of the week, but it just so happened to be partly cloudy and 75 degrees! ALL THE PRAISE HANDS! Because I don't like to sit in other peoples' sweat. #vomcity
But let's not end of that note, shall we?! Let's round this out with a GIVEAWAY!!! I have 4 tickets to give to a lucky winner! They are one-day park admission tickets (a $180 value), and are good until 10/29/17! They aren't valid for the Day Out with Thomas event or the Ghost Train Halloween Festival, but any other time works for sure!
I'll be drawing for the winner Monday, August 21st, 2018 and will announce it on the Miranda in Charlotte Facebook page first, and then notify the winner!
TO ENTER:
You can do as many or as few, but you must do at least one so I know you want to be entered! Each thing you do is an extra entry though! Make sure you comment somewhere which steps you did (yes I verify)!
Comment "ALL ABOARD" in the comments section of this blog post!
Share this blog post with your friends on your facebook feed, saying, "I've entered to win a four tickets to Tweetsie!"
Like my facebook page, Miranda in Charlotte
Head over to Instagram and "like" me @MirandainClt
While you're in IG, find the pic that says "Win tickets to Tweetsie!" on it, and read the caption to see how to get even more entries!
Follow me on Pinterest!
Subscribe to my email blasts by finding this part on my blog and following the instructions!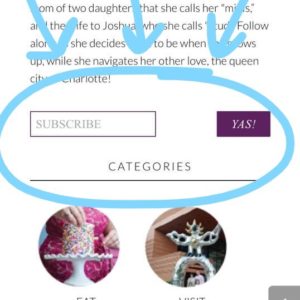 THAT'S IT! Good luck to everyone, and enter enter enter!!! xoxo, M