It's that time of year!! Time to figure out what to buy the kids in your life between the ages of let's say 10 and 18ish! Think nieces, nephews, grandkids, godchildren, your own kids, and every other kind you may have on your list!
I know what you're thinking…'they just want a new cell phone!'
And maybe that's true, HA! But if that's not an option, I have compiled a list of nearly 60 other items that should make them happy! Or at the very least, just include a gift receipt and let them return it for cash/money on their Amazon account. I'm kidding, mostly! Because I'm confident, with the help of my own kids' (aged almost 13 and 15) input, these are sure-to-please gifts! We own at least 75% of things I've rounded up here and can attest to their awesomeness first-hand!
And I've included examples of gifts in each of the WANT, NEED, WEAR, READ categories, if you're deciding to do the four gift rule this year?! If you don't know what that is, check out my post about it HERE!
(and may i just say, mANY of these gifts are great for any age…including adults)
FAQs about shopping my guides:
-Easiest way to shop?
I always think it's easiest to shop on the computer through my blog posts! All links are in there, along with my reasons for why the product is great! And we don't have to contend with apps (like Amazon) stripping the cookies!
-Do you make commissions? How do I make sure you make commission?
Yes! Anything with a link (PURPLE WORDS) will enable me to make a small commission, at no added cost to you at all! To ensure I get them, don't switch browsers (example, opening this on your phone, adding things to your cart, and then checking out on your computer). Either shop on the phone OR the computer, and check out as quickly as possible, as some links "time out." It also seems like I don't get commissions if you save things for later in your cart (again, a time out issue).
-I like what you linked here, but what if I want to buy something else on Amazon, can I?
YES!!! Whether you buy anything I link or not, shopping Amazon "through" my links, still helps me out! So buy whatever whenever…as long as you get there through me, I"m GTG (and super appreciative)! Seriously, buy a mattress, dining room table, or luggage…it all adds up!
-Can I share these guides?!
ABSOLUTELY, YES! Please do! The best way to say "I appreciate this" is to share it on your social media platforms! Even if you don't buy a thing, it's soooooo helpful to share it (and it's free)! Find the social icons on the bottom right of this post!
SO LET'S GET STARTED, SHALL WE?!!!
I'm going to do these by category, just to help you narrow things down a bit, and many of them can be stocking stuffers! OH, and I have all of these items saved in my Amazon storefront in one convenient box titled, "2021 TEEN TWEEN GIFT GUIDE" that you can access HERE! While you're there, you should FOLLOW my store page…it'll make it easier for you to find!
I'll start with:
TECH/ELECTRONIC
GIFTS
SCREEN CLEANSING PADS-cute, stylish and reusable! Clean their phones, computers, and even glasses! SCREEN MAGNIFIER-Put any phone/screen behind it and it'll make the screen bigger! RING LIGHT-easy to make videos any time of day! CHARGING STATION-charge the apple watch, phone, and airpods conveniently (and it glows)! PORTABLE PRINTER & ACCESSORIES-print cell phone photos from anywhere right away! TABLET/CELL HOLDER-go hands free while filming/watching shows! RECORD PLAYER-8 in 1…plays records, cassettes, connects to bluetooth (play from phone), and more! WATERPROOF AIRPOD CASE-clip it anywhere and protect the airpods from everything! PORTABLE CHARGER-includes the iphone cord and compact! ECHO DOT-my girls LOVE theirs and ask them questions, tell jokes, check the weather, trivia, play music, etc! AIRPODS-these have better reviews than the Pros! MICROPHONE & ACCESSOREIS-great for podcasters, musicians, etc!
BEAUTY/SKINCARE GIFTS
SCALP BRUSH-gets hair extra clean and stimulates hair growth! SHOWER CAP-cute cap to keep hair dry while showering! WHITENING PENS-brush on the gel for whiter teeth! MAKEUP BRUSH SET–has every kind of brush you could need and they don't shed! BEAUTY BLENDERS-perfect for makeup application and blending! LIGHT UP MIRROR-apply makeup like pros with this light up mirror! MINI FRIDGE-keep beauty products in it, or food/drinks! MAKEUP CASE-I own this and love it…perfect size and gorgeous! CLARITY RX PADS-These 3 in 1 pads can be used for makeup removal and skincare! HAIR CLAWS-these large hair claws are so pretty!
FOR THE BODY
GIFTS
BLANKET HOODIE-personally, Lilly likes this better than the Sunggie! SPORTS BRA TANK-perfect Lulu dupe! NO SLIP BOOTIE SOCKS-the holy grail socks…they do NOT fall down! CROCS CHARMS-so many great options to decorate the Crocs! TENNIS SKIRT-another Lulu dupe! WIDE LEG JEANS-so many wash options on these and Bella loves her pair! GOLD HOOPS-the perfect-sized hoops for this age! ROLLER SKATES-retro looking skates Bella got as her "wear" last year! FLUFFY SHOULDER BAG–apparently fluffy shoulder bags are all the rage! HAMILTON NECKLACE-For all Ham Fam fans, I own this and love it! Says "Not Throwing Away My Shot!" NYLON BACKPACK-can carry over the shoulder or as a backpack…lots of color ways! LEGGINGS-I live in these capri leggings with pockets! HOLOGRAPHIC FANNY PACK-tons of color ways! HARRY POTTER SHIRT-Have a Hogwart's fan? I wore this to Harry Potter world! JOGGERS-Athleta dupe and my faves!
IN THEIR ROOM/DECOR
GIFTS
ALARM CLOCK-bluetooth speaker and cool lights controlled by phone! VINTAGE FAN-I got this for my mom's guest room and Bella wants to steal it ;)! ELECTRIC BLANKET-fuzzy throw blanket that also heats you up?! YES! GARMENT RACK-have the outfits ready to go on this rack! MOON LAMP-this awesome lamp is powered by remote and can change colors! NEON HELLO SIGN-white and pink sign says HELLO! JEWELRY ARMOIRE-awesome way to organize all of the jewelry and accessories, plus a full-length mirror! IVY LIGHTS-ivy garland with LED lights for an awesome backdrop/decor! BEDSHELFIE-shelf that tucks into the side of the bed to hold all of the things! VOLLEYBALL LAMP-3D illusion light with remote control!
RANDOM GIFTS
(this is all of the stuff that didn't necessarily fit
into the above categories)
EQUIPMENT ORGANIZER-perfect for the garage and can hold tons of equipment! INFLATABLE LOUNGER-perfect for lounging anywhere and comes in tons of color ways! TACO vs BURRITO GAME-this hysterical game was created by a 7 year old, and great for all ages! HARRY POTTER COOKBOOK-for the Potterhead in your house! KEY RING W TASSEL-cute, useful and makes carrying/finding keys easier! WATER BOTTLE-One gallon water bottle perfect for long sports-filled days! BASKETBALL ARCADE GAME-super fun game that keeps score just like an arcade! TRAMPOLINE-my girls still jump on our trampoline nearly daily! JUST BETWEEN US JOURNAL-for moms and daughters to write entries to each other, and discuss things more easily! KEY ALARMS-perfect for anyone, but especially kids who walk, ride bikes, new drivers, work late, etc.!
PHEW!!!
That's this year's TEEN/TWEEN GUIDE for ya!!! Again, many of these items are awesome for any age, and I tried to include all price points…the trampoline was the priciest item at less than $400 and the scalp brush is $5! But most things on this list are less than $30, and can be gifts under the tree or in the stockings! And my teen/tween gift guide from last year is still able to be shopped HERE!
All of these things are from Amazon, and I double checked that they are either currently in stock and/or will be here before the holidays! I'm not sure if I'm going to have time to do a separate teen/tween post for non-Amazon products, so I'm going to share my affiliate links for the most popular stores that age group seems to shop at (of course there are so many more I didn't list)! If you plan on getting things from these stores, I'd be so grateful if you used my link, as they'll pay me a small commission at no added cost to you! Just click on the logo, and order whatever you need!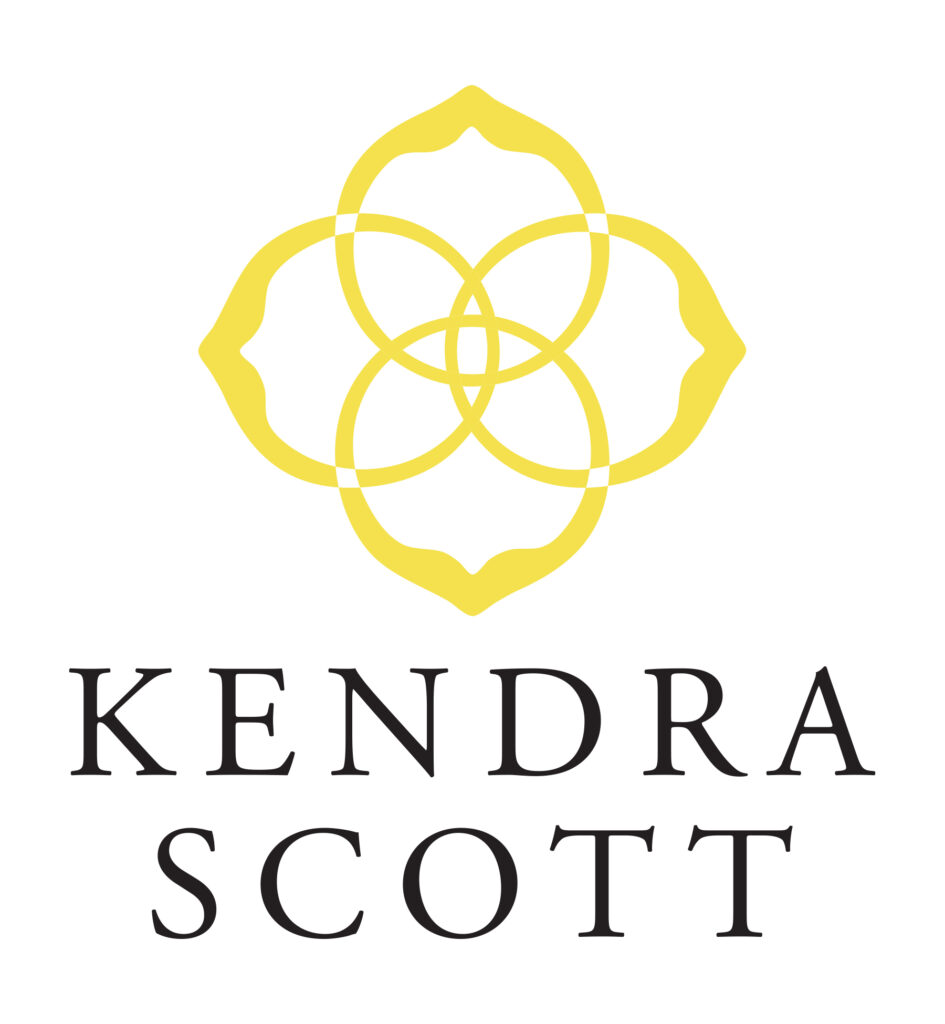 AND AS ALWAYS, YOU CAN PIN THIS POST FOR FUTURE REFERENCE BY CLICKING THE GRAPHIC BELOW, AND SAVING IT TO YOUR PINTEREST BOARD:
MERRY EVERYTHING, FRIENDS!